According to Statista, the travel and tourism industry is growing by 4.41% annually. Different types of traveling are in demand; leisure travel, corporate travel, outdoor activities, and other types.
The travel industry has undergone significant changes in 2023 due to emerging technology trends and new travel destinations. To stay informed and up-to-date, attending travel trade shows can be valuable in order to keep a hand on the pulse of the tourism industry.
Let's see the tourism industry's 16 events expected in the year 2023 in Europe. 
IAAPA Expo Europe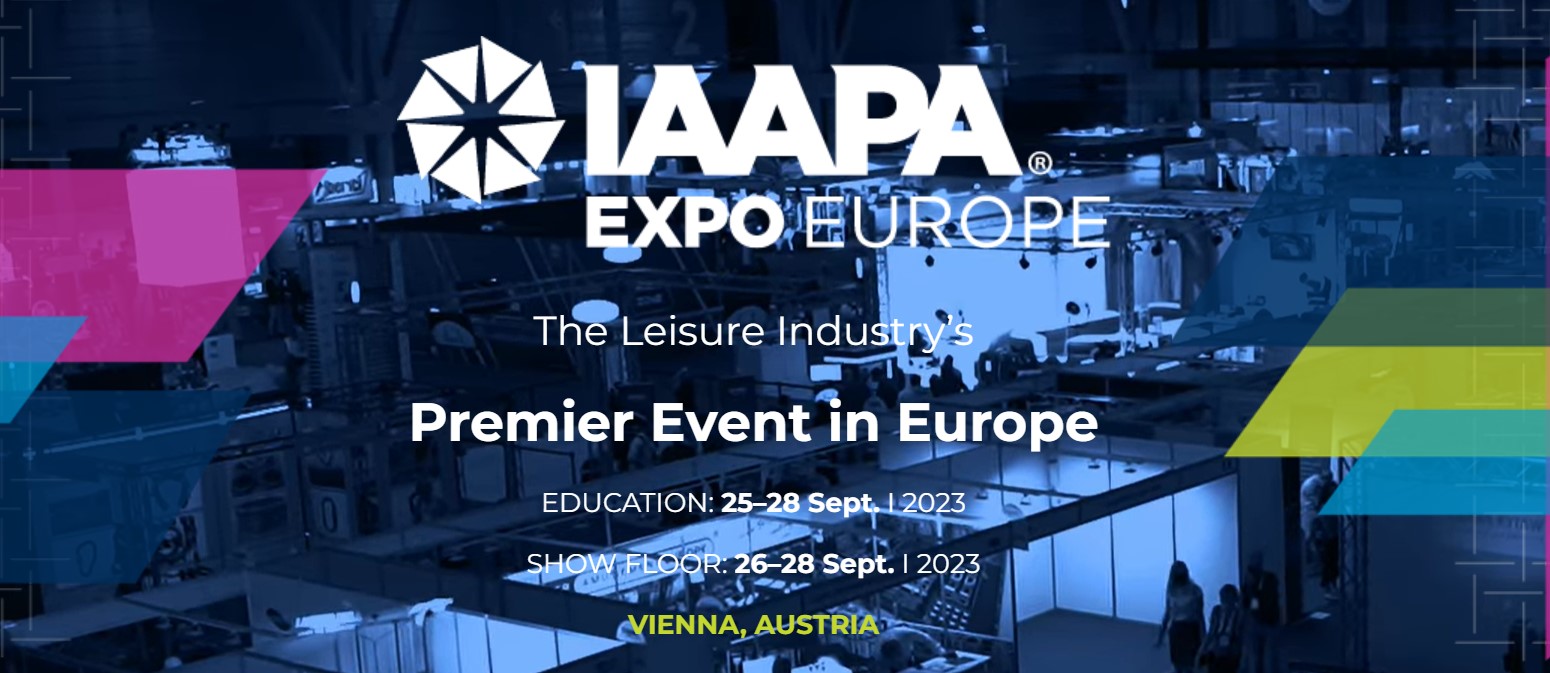 IAAPA (International Association of Amusement Parks and Attractions) Expo is an annually held trade show for the attractions industry in Europe. Professionals across different sectors come together to discuss the latest innovations. Participants include amusement parks, family entertainment centers, shopping malls, water parks, etc. IAAPA includes education sessions, networking, panel discussion, and workshops.
The IAAPA Expo Europe is making a comeback in Vienna, at the Messe Wien Exhibition & Congress Center which happens to be the largest and modern convention center in Austria.
Themes: Leisure industry, attractions, innovations
Place: Vienna, Austria
Organizer: IAAPA Foundation
Date: Sept. 25-28, 2023
Ways to attend: There are in-person, hybrid, and virtual events. You need to book a booth to represent your business.
Number of attendees: About 10,000
Website: https://www.iaapa.org/expos/iaapa-expo-europe
Find cheap flights to Vienna
Browse the list of popular hotels in Vienna
IBTM World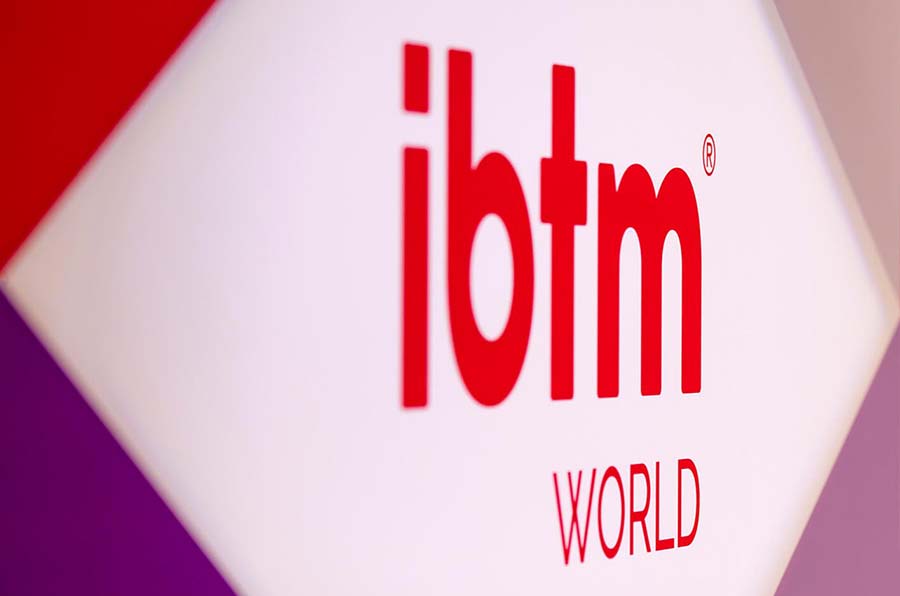 IBTM (Incentives, Business Travel & Meetings) is a global event annually held in Barcelona. It has a goal to inspire event specialists to provide exceptional experiences to their customers and drive better business results. 
The acronym IBTM stands for Incentives, Business Travel, and Meetings. This event serves as a platform to unite the global MICE (Meetings, Incentives, Conferences, and Exhibitions) industry, allowing event producers and associations to network, establish connections, and conduct business in Barcelona. IBTM World strives to inspire these professionals to create remarkable experiences for their attendees, ultimately driving innovation and excellence within the industry.
Themes: MICE industry (meetings, incentives, conferences, and exhibitions), remote working
Program: IBTM Accelerate and Knowledge Programme
Place: Barcelona, Spain
Organizer: RX Global
Date: November 28–30
Ways to attend: Register here >>>>> link
Number of attendees: About 10,000
Website: https://www.ibtmworld.com/en-gb.html
Browse low-cost flights to Barcelona
See where to walk in Barcelona alone
WTM London 
In November 2022, World Travel Market London made a grand return, attracting over 35,800 attendees from around the world. WTM successfully united the global leisure travel industry, offering travel professionals an opportunity to gain inspiration, education, sourcing, and benchmarking to develop exceptional and competitive world-class travel experiences.
World Travel Market (WTM) is a global event providing networking and business opportunities in the travel industry. Exhibitors and visitors from sectors such as transport, aviation, travel technology, and others come together from around the world to connect and discover ways to achieve business success. 
Themes: travel trends, destinations, travel technology, airlines, hospitality, responsible tourism.
Place: London, UK
Organizer: RX Global
Date: November 6-8
Ways to attend: Register here >>>  link
Number of attendees: Over 35,000
Website: https://www.wtm.com/london/en-gb.html
See the cheap flight routes to London
TTG Travel Experience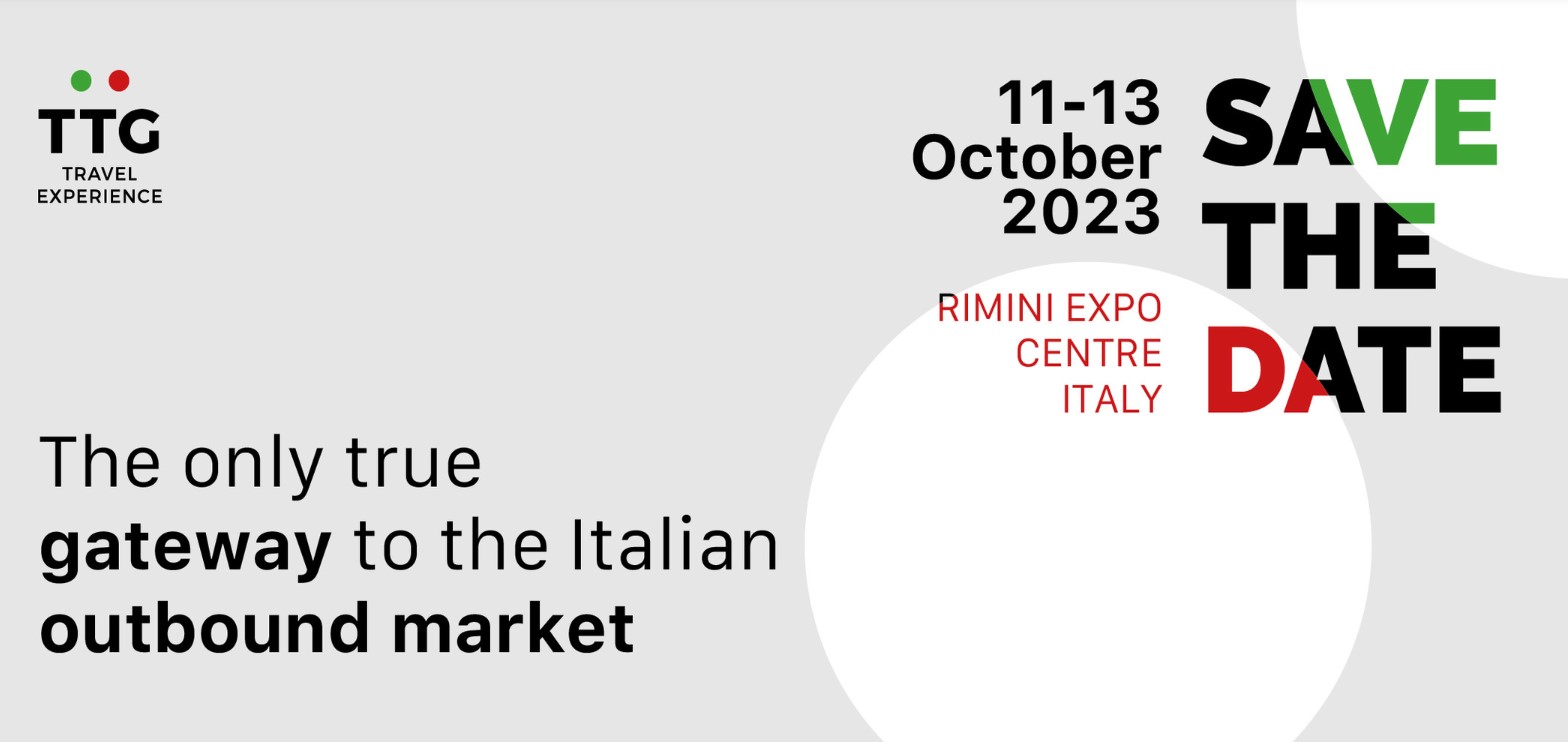 TTG Travel Experience is a leading travel industry event in Italy featuring B2B promotions. It includes debates, seminars, meetings, and a speakers' corner dedicated to start-ups.
The trade fair is simultaneous with the InOut / The Contract Community marketplace that brings together four events in the indoor and outdoor sectors: SIA Hospitality Design, Sun Beach & Outdoor Style, Superfaces, and Greenscape.
Themes: Tourism in Italy and international destinations
Place: Rimini, Italy
Organizer: IEG (Italian Exhibition Group)
Date: October 11-13
Ways to attend: Register here >>>  link  
Number of attendees: Over 50,000
Website: https://en.ttgexpo.it/ 
IMEX Frankfurt  
IMEX Frankfurt gathers meeting planners and suppliers to discuss the latest industry developments and ideas. The trade show has a mission to advance the global business events industry, driving education, innovation, and powerful connections. Among exhibitors are hotel groups, spa resorts, tech providers, airlines, and others.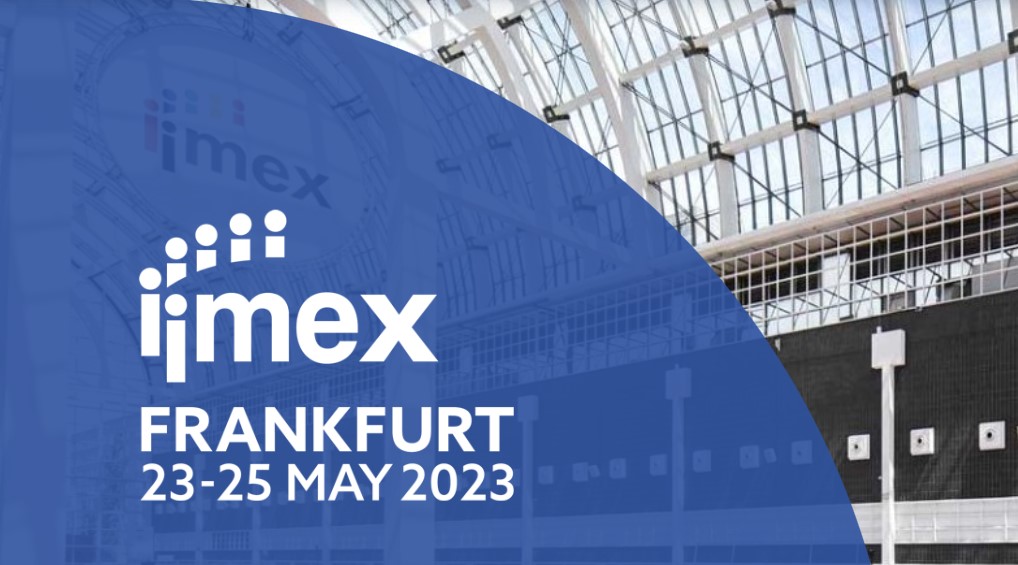 IMEX is scheduled to take place from the 23rd of May to the 25th of May in 2023. Additionally, on the 22nd of May, which is a day before the event begins, IMEX is providing a free specialized education day.
For visitors, the doors will be open from 9:00 AM to 6:00 PM on Tuesday, May 23rd, and Wednesday, May 24th, and from 9:00 AM to 4:30 PM on Thursday, May 25th.
Exhibitors can access the exhibition hall from 7:00 AM on Tuesday, May 23rd, and from 8:00 AM on Wednesday, May 24th, and Thursday, May 25th. To avoid overcrowding, we kindly request that exhibitors arrive before 9:00 AM.
Themes: Incentive travel
Place: Frankfurt, Germany
Organizer: German Convention Bureau (GCB)
Date: May 23-25, 2023
Ways to attend: Register here >>> link
Number of attendees: over 9,000
Website: https://imex-frankfurt.com/show-information
Let's plan your trip to Frankfurt
Rest & Entertainment Expo 2023
Rest & Entertainment Expo is an annual trade exhibition/forum in Yerevan. The event sections include entertainment, business tourism, medical-improving rest, sports and rest, and beyond. Rest & Entertainment EXPO is a good chance for networking and increasing brand awareness. 
Themes: Tourism and leisure
Place: Yerevan, Armenia
Organizer: LOGOS EXPO Center
Date: September 15-17, 2023
Ways to attend: Register here >>> link
Number of attendees: 24000 targeted
Website: expo.am
Browse flight options to Yerevan, Armenia
Get motivated and plan your tasty tour to Armenia

SETT (Tourism Equipment and Techniques Trade Fair)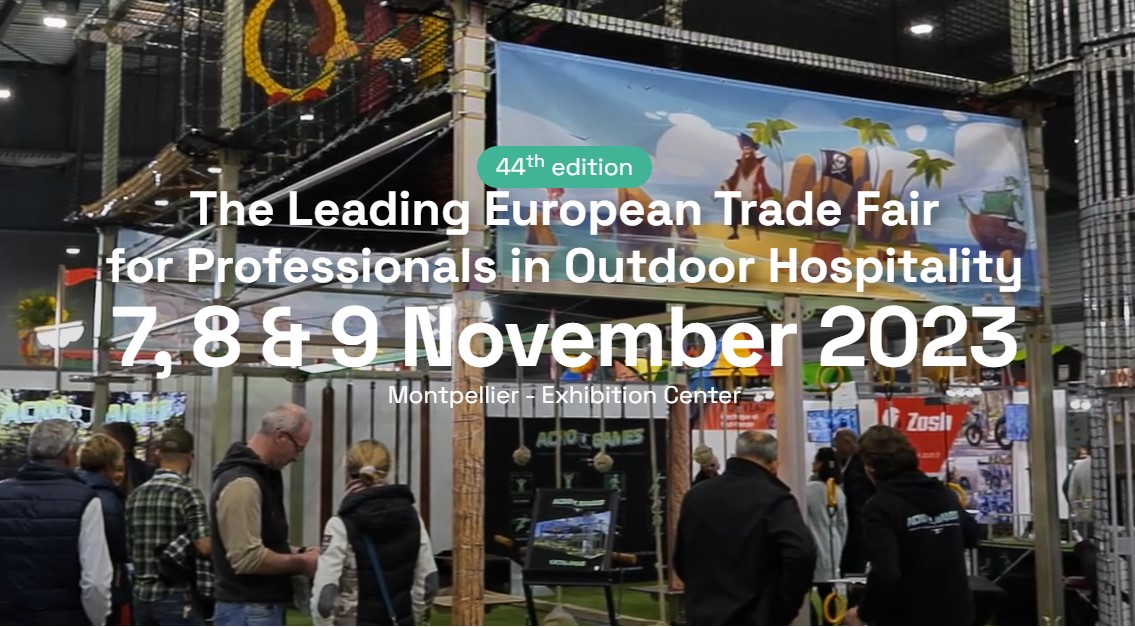 Le salon Sett is a well-known European trade fair focused on the outdoor hospitality sector. Tourism professionals for campsites, hotels, cafes and bars, community organizations, and others meet yearly to learn about industry news, represent their products/ services, and develop their network. 
Themes: tourism techniques and equipment
Place: Montpellier, France
Organizer: The Languedoc-Roussillon Outdoor Hospitality Federation, FHPA LR, and partner federations
Date: November 7-9
Ways to attend: Register here >>> link
Number of attendees: over 17,000
Website: https://www.salonsett.com/en/

TT Warsaw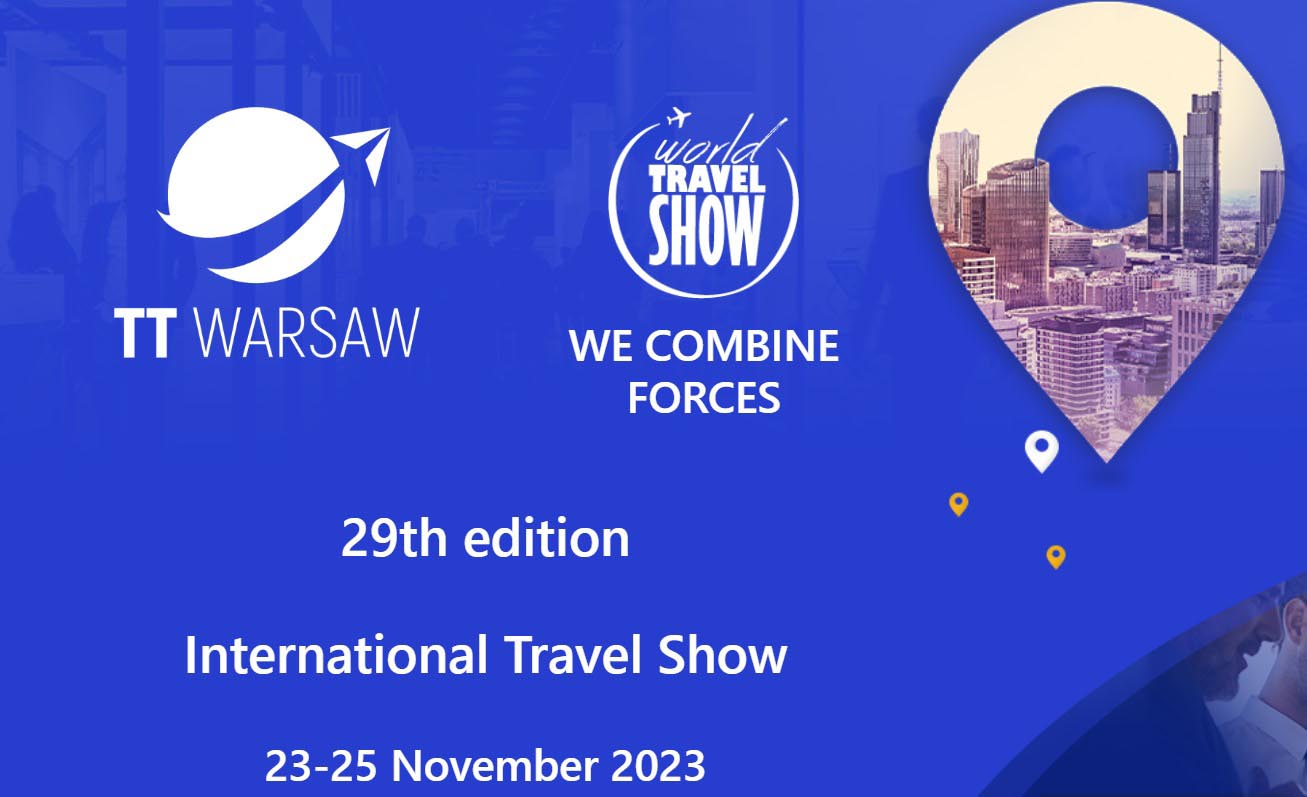 TT Warsaw is an international tourism fair for market analysis and industry knowledge exchange. It includes congresses, workshops, and debates. Hotels, national tourism organizations, agritourism farms, transport companies, and others introduce their services and products. A characteristic element of TT Warsaw is the promotion of countries, cities, and regions. 
Themes: Latest trends in tourism
Place: Warsaw, Poland
Organizer: Ptak Warsaw Expo
Date: November 23-25, 2023
Ways to attend: Register here >>> link
Number of attendees: 22,000
Website: https://ttwarsaw.pl/en/
Fly to Warsaw
Athens International Tourism & Culture Expo
The exhibition, which is scheduled for December 6-8 this year, brings together prominent exhibitors from all tourism sectors to conduct business-to-business (B2B) meetings with carefully selected and highly motivated hosted buyers hailing from over 40 countries.
This year's edition of the exhibition offers an excellent opportunity for exhibitors and hosted buyers to finalize profitable trade agreements. B2B meetings between exhibitors and hosted buyers are scheduled for December 7th and 8th.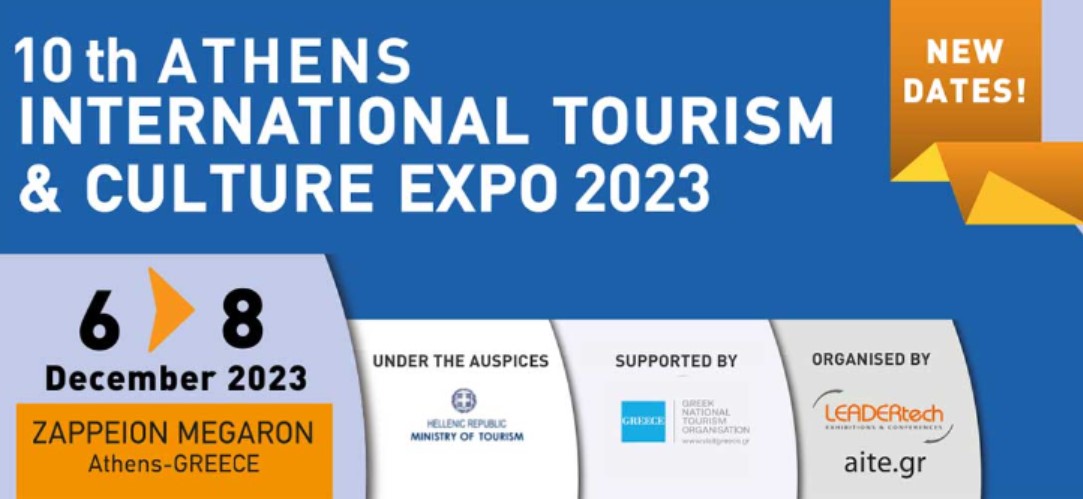 AIT Expo is an event directed at the international promotion of the tourism industry in Greece. Exhibitors and hosted buyers in the sector have the opportunity to establish new contacts and discover new destinations in the country. This year, AIT Expo puts emphasis on online tourism, culture tourism, gastronomy, and alternative tourism. 
Theme: Incoming tourism in Greece
Place: Athens, Greece
Organizer: LEADERTech
Date: December 6-8, 2023
Ways to attend:  Registration opens in September
Number of attendees: 250
Website: https://aite.gr/en/
All flight directions to Athens
Belgium Travel Expo (BTExpo)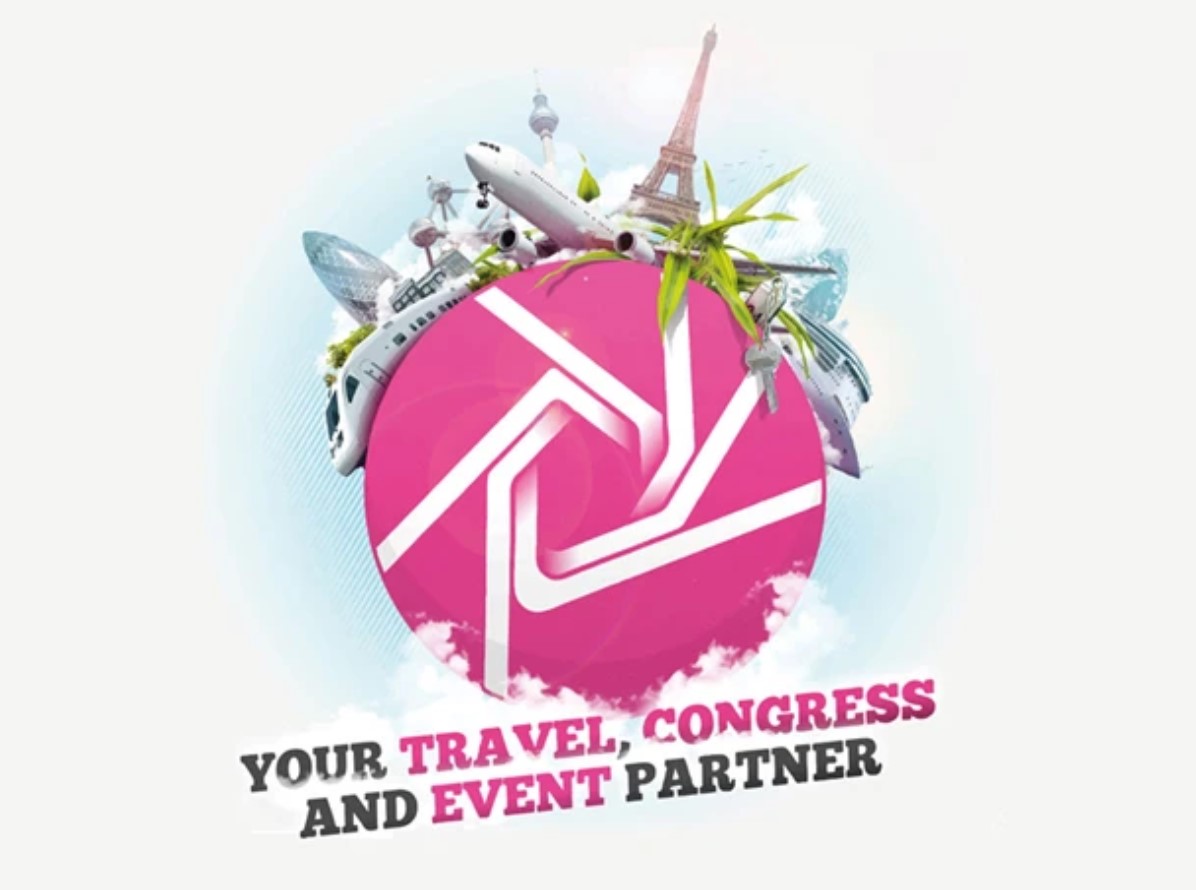 BTExpo is a trade show for tourism professionals in Belgium. It's a B2B event focused on networking and improving contacts between professionals across different industries; leisure Travel & Business Travel and Meeting Industry. Visitors are travel agents, chain managers, press, and tourism schools. Among exhibitors are tour operators, destination management companies, airlines, hotels, brokers, and others.  
Theme: Tourism industry in Belgium
Place: Brussels, Belgium
Organizer: BTExpo SA
Date: November 13-14
Ways to attend: Complete the form >>>> link
Number of attendees: around 800
Website: https://www.btexpo.com/
Compare flights to Brussels here
International Swiss Holiday Fair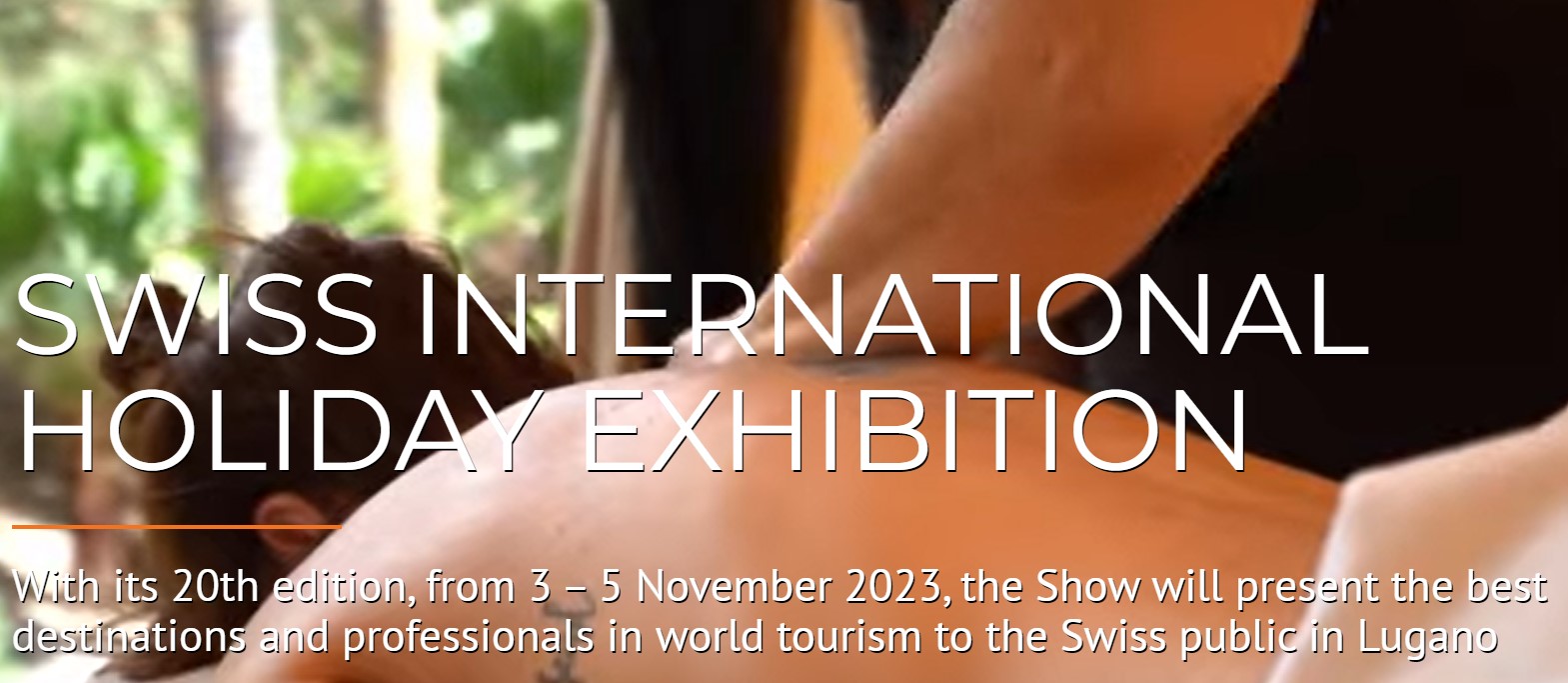 Otherwise known as iViaggiatori, The Swiss International Holiday Exhibition is a major travel event in Switzerland. At the fair, tourists discover new destinations and holidays, and they can buy their trips and holidays directly. iViaggiatori provides tourism businesses the opportunity to network, gain new partners, and launch new ideas. Also, it will host the Swiss Tourism Awards ceremony to discover destinations with a strong tourist vocation.
Theme: travel and leisure
Place: Lugano, Switzerland
Organizer: Promax Communication
Date: November 3-5
Ways to attend: Information Request >>> link
Number of attendees:  20,000
Website: https://www.iviaggiatori.org/

Kampeer & Caravan Jaarbeurs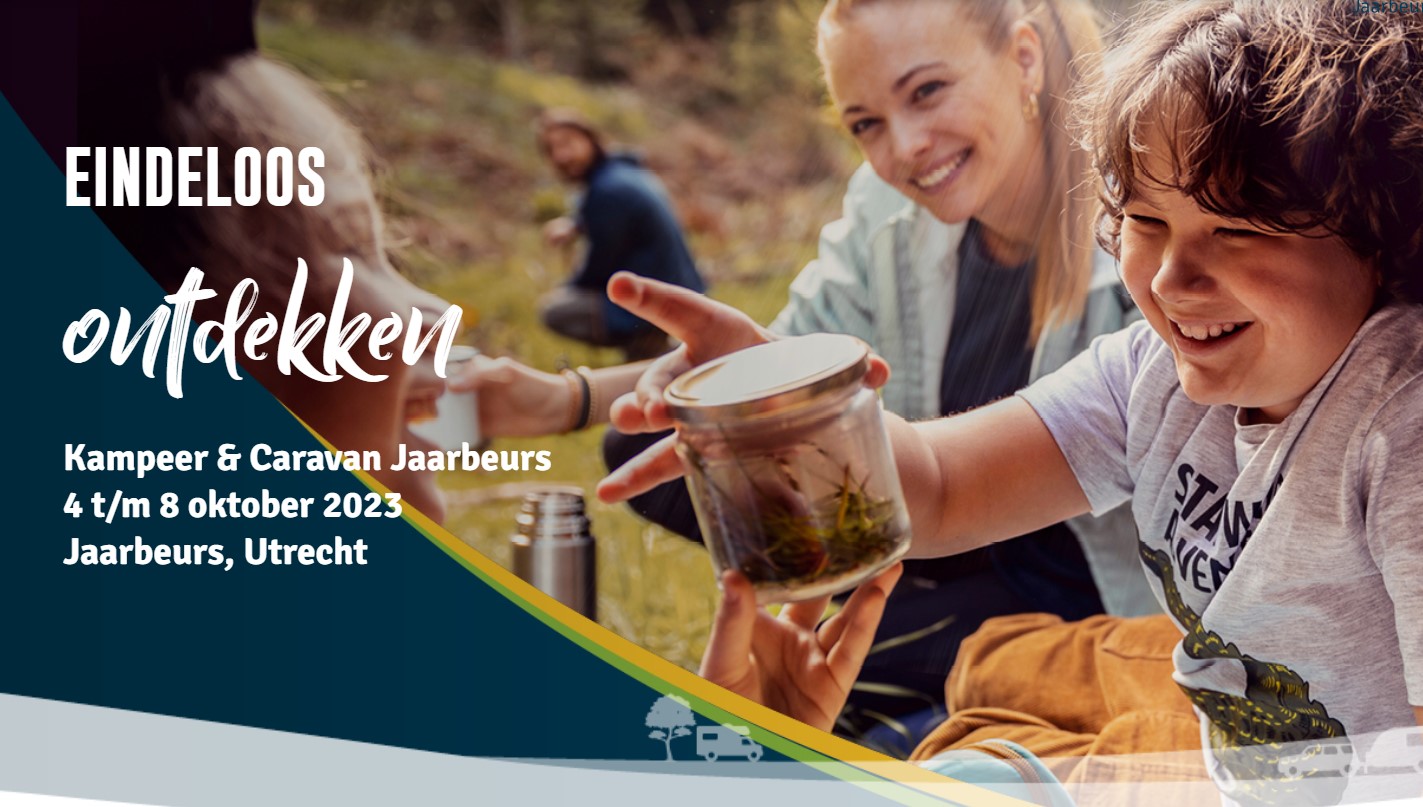 This is a camping event held annually in the Netherlands. Kampeer & Caravan Jaarbeurs covers different aspects: equipment, trends, activities, tips & tricks about camping, beautiful camping locations, etc.
Visitors have the opportunity to take a close look at camping equipment, take part in workshops focused on sustainable camping and learn about the experiences of influencers.
Theme: Camping
Place: Utrecht, the Netherlands
Organizer: Jaarbeurs BV
Date: October 4-8, 2023
Ways to attend: Find on the website >>> link
Number of attendees: 40,000
Website: https://www.kampeerencaravanjaarbeurs.nl/
All you need is a cheap flight ticket to Amsterdam
Vestnorden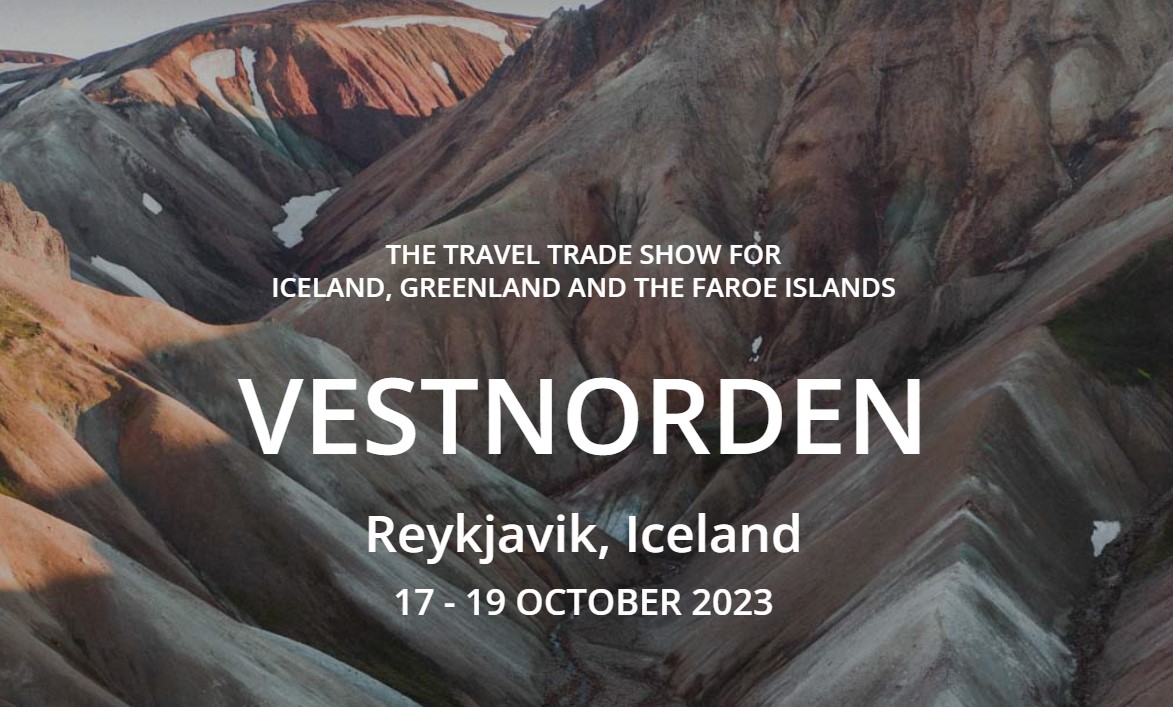 Vestorned is an annual trade show for tourism in Greenland, Iceland, and the Faroe Islands. Here, buyers and suppliers meet to discover the nature and culture of the countries, represent their offers, and build relationships. 
Themes:  tourism in the West Nordic region
Place: Reykjavik, Iceland
Organizer: The North Atlantic Tourism Association (NATA)
Date: October 17-19
Ways to attend: Registration opens May 4
Number of attendees: 450
Website: https://vestnorden.com/
Browse all options for flying to Reykjavik
TTR (The Romanian Tourism Fair)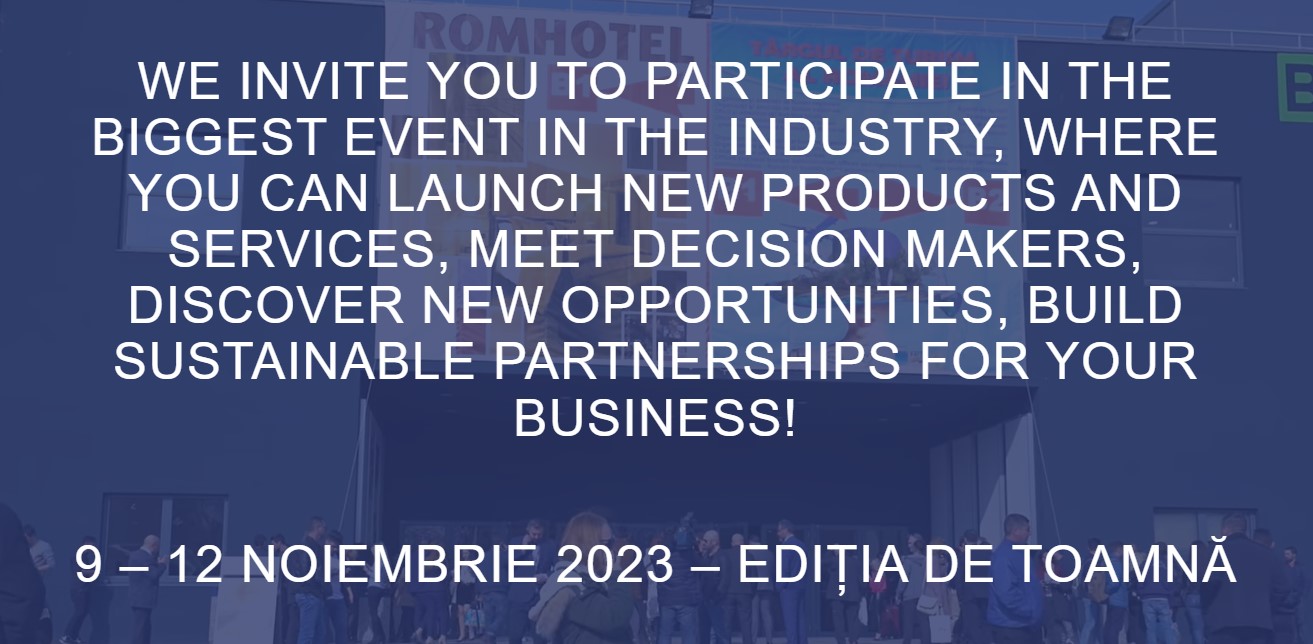 TTR is an event dedicated to tourism service providers, including agencies, tour operators, Local Public Administrations, County Councils, and Town Halls. The fair features both local and international businesses. TTR is an opportunity to promote the tourism industry in Romania and allow participants to meet business partners. 
Themes:  touristic offers and attractions
Place: Bucharest, Romania
Organizer: Romexpo
Date: November 9-12, 2023
Ways to attend: Register here >>> link
Number of attendees: around 10,000
Website: http://www.targuldeturism.ro/en/
Plan your trip to Bucharest, Romania
Get motivated for traveling to Romania

IFTM Top Resa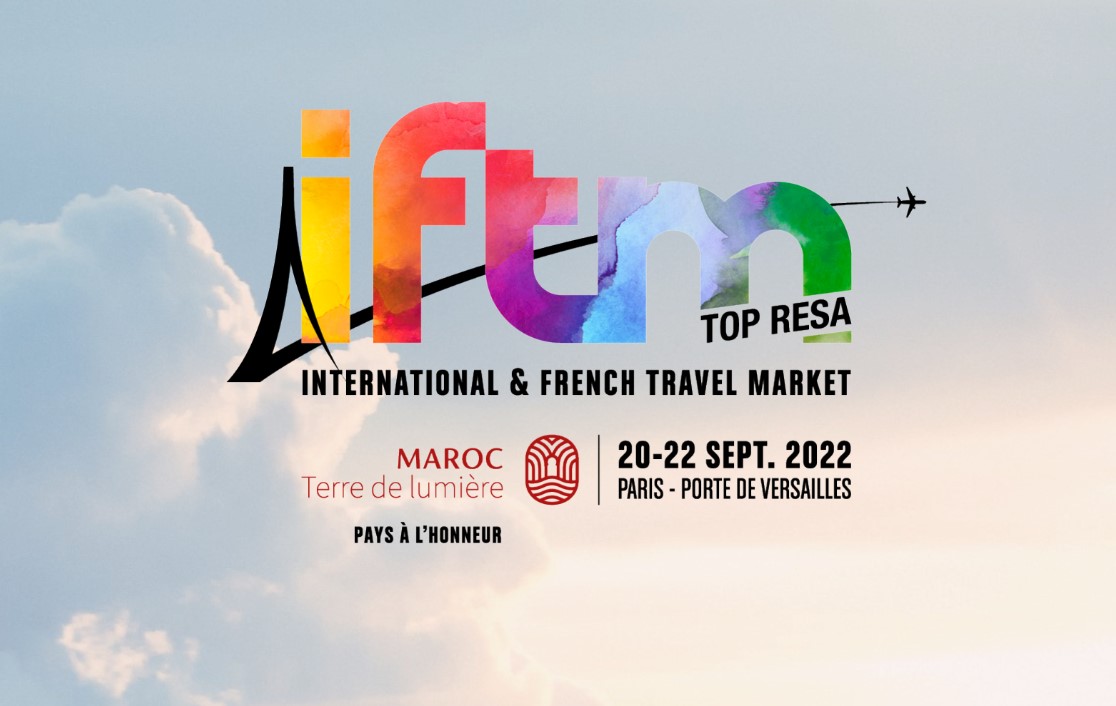 IFTM Top Resa is a trade fair for tourism and travel. The event covers all types of travel: business, leisure, groups, and MICE. Here tourism professionals meet to learn about the latest trends in the market and grow their businesses by networking. 
Themes: Different types of travel
Place: Paris, France
Organizer: RX Global
Date: October 3-5, 2023
Ways to attend: Register here >>> link
Number of attendees: over 29,000
Website: https://www.iftm.fr/
Find cheap flights to Paris
Attending tourism expos is a fantastic opportunity to meet and connect with hundreds of professionals in the tourism industry, allowing you to gain valuable insights and knowledge about the different destinations across Europe.
By taking advantage of this chance to connect with industry experts, you'll be able to learn about the latest travel trends and insider tips, as well as gain a deeper understanding of the cultures and attractions that make Europe such a popular tourist destination.
Bonus expo: out of Europe
4X4 Outdoors Show, Melbourne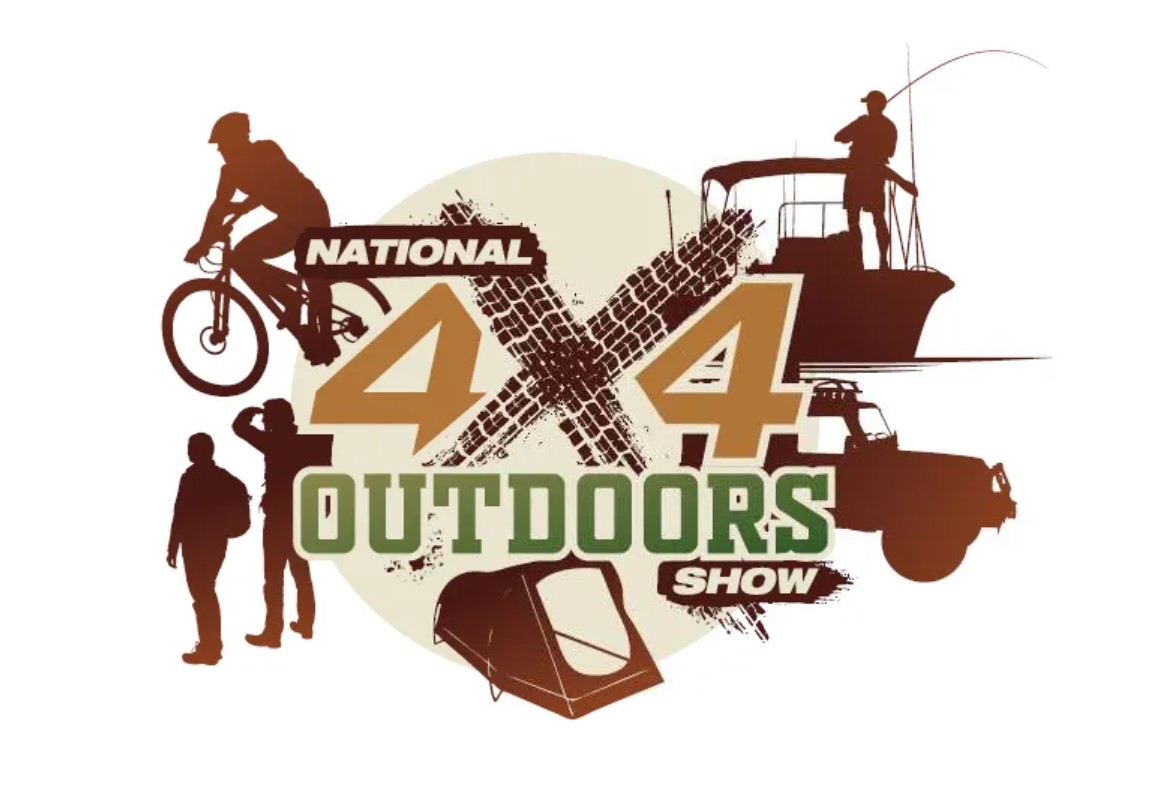 The National 4×4 Outdoors Show is a big event for fishing, boating, and outdoor enthusiasts. Outdoor lifestyle brands and retailers showcase their products, including off-road camping trailers, caravans and tents, and aftermarket accessories. The event is also held in Brisbane (March 17-19, 2023) and Sydney (July 14-16). 
Themes: outdoor lifestyle
Place: Melbourne, Australia
Organizer:  Exhibitions and Trade Fairs (ETF)
Date: August 18-20
Ways to attend: Register here >>> link
Number of attendees: 25,000
Website: https://4x4show.com.au/melbourne/ 
Motivational conclusion
If you're looking to expand your horizons and explore new destinations, then attending tourism expos is an absolute must. These events provide a unique opportunity to connect with travel experts and gain firsthand knowledge about different cultures, activities, and attractions.
Whether you're a travel enthusiast or a professional in the industry, attending tourism expos can help you expand your network and make meaningful connections with like-minded individuals who share your passion for exploring new places. So, don't miss out on this incredible opportunity to meet Europe and take your travel experiences to the next level!