Looking at the options of a trip to Paris? Welcome to Euro Directions – a trip planning assistant that will help you to find cheap flights and hotels in Paris.
Paris, the City of Light, is one of the most popular tourist destinations in the world. Known for its beautiful architecture, world-class museums, delicious food, and romantic atmosphere, Paris is a perfect destination for a romantic getaway or a family vacation.
Some must-see attractions in Paris include the Eiffel Tower, Notre-Dame Cathedral, the Louvre Museum, and the Champs-Élysées. Additionally, the city's many parks and gardens offer a peaceful escape from the hustle and bustle of the city. Whether you're interested in history, art, culture, or just enjoying the sights and sounds of one of the world's most beautiful cities, a trip to Paris is sure to be a trip of a lifetime.
Flights to Paris
—
Paris flights calendar
Select your city and see the dates of cheap flights to Paris, France
—
Step-by-step guide for cheap flights calendar:
Click on the window of the month
See the cheapest dates for your flight
Or select another date
Change the origin of the flight from Settings (top-left corner of the calendar)
Change the flight type from Settings – one-way or two-way flights
Clicking on the flight window you'll be redirected to flight search results page on our search system
You can book your chosen flight ticket on the platform which provides the online booking service
Euro Directions platform is a search and comparison system, and doesn't provide ticket booking services
Cheap and popular hotels in Paris
—
---
10 tips for a trip to Paris
—
Pack appropriately for the weather and season.
Learn some basic French phrases to help with communication.
Bring comfortable walking shoes for exploring the city.
Purchase a Paris Visite pass for discounted access to public transportation and tourist attractions.
Make reservations in advance for popular restaurants.
Get an international SIM card or plan for your phone to stay connected.
Be mindful of pickpockets, especially in crowded areas.
Take a cruise on the Seine River for a different perspective of the city.
Visit the many museums and art galleries, such as the Louvre and the Musee d'Orsay.
Enjoy the local cuisine, including croissants, escargots, and ratatouille.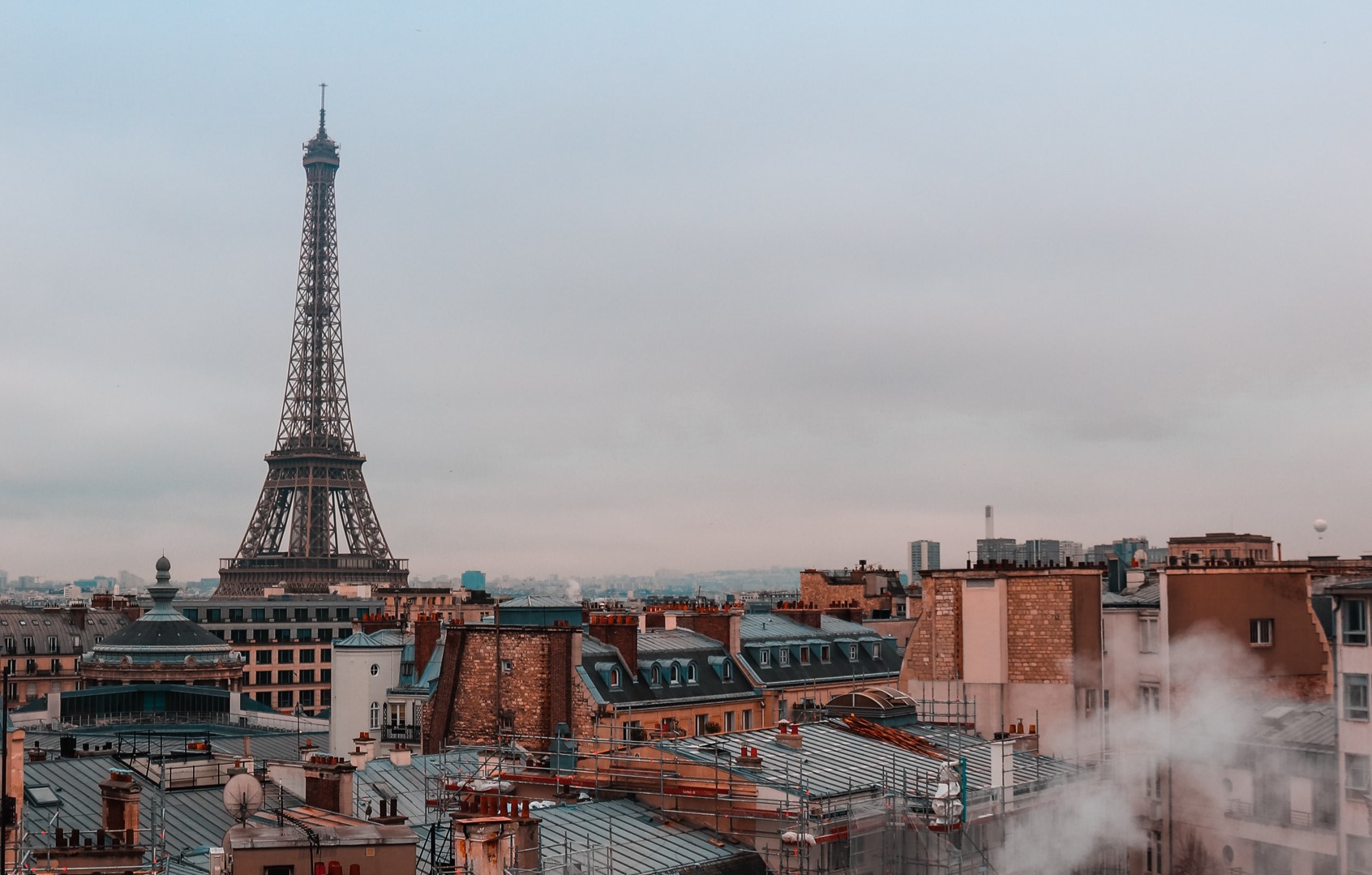 5 reasons why you should fly to Paris
—
➊ Paris is known for its rich culture and history, with many iconic landmarks and museums to visit, such as the Eiffel Tower, Notre-Dame, and the Louvre.
➋ The city is renowned for its art, architecture, and fashion, making it a perfect destination for those interested in these areas.
➌ Paris offers a wide variety of delicious food and wine, from traditional French cuisine to international options.
➍ The city has a vibrant nightlife scene, with many bars, clubs, and music venues to enjoy.
➎ Paris is a great destination for all seasons, with different activities and events happening throughout the year, such as the famous Fêtes des Lumières in December.