Summer is a time for adventure and exploration, and what better way to do that than by attending festivals in different countries across Europe? From music festivals to food festivals, art festivals to cultural festivals, there is something for everyone to enjoy.
And with Euro Directions travel magazine's comprehensive guides to summer festivals in Europe, you'll have all the information you need to plan the perfect trip. Our expert writers have scoured the continent to bring you the inside scoop on the best festivals in Europe, from the most popular to the hidden gems.
Whether you're looking to dance the night away at a techno music festival in Berlin, sample delicious regional cuisine at a food festival in Italy, or immerse yourself in the local culture at a folk festival in Slovakia, Euro Directions has you covered.
Reason and motivation for traveling…
Yes, festivals can have a significant impact on tourism in a variety of ways. They can attract large numbers of visitors to a particular location, which can lead to the development of new tourist infrastructure such as hotels, restaurants, and transportation options. Festivals can also influence European travel trends by promoting the unique culture and traditions of a place and showcasing it to a wider audience. This can encourage more people to visit the location in the future and experience the festival for themselves.
So don't let this summer pass you by without experiencing all that Europe has to offer. Pack your bags, grab your passport, and get ready for the adventure of a lifetime at one (or more!) of the amazing European festivals featured in Euro Directions.
---
Subscribe now and get fresh updates from Euro Directions
We send only useful content and fresh deals only once a week, so you won't be overwhelmed with too many emails. We value your time and want to make sure you are getting the most out of our newsletters.
Mysteryland Music Festival
When: August 25-27, 2023
Where: Haarlemmermer, The Netherlands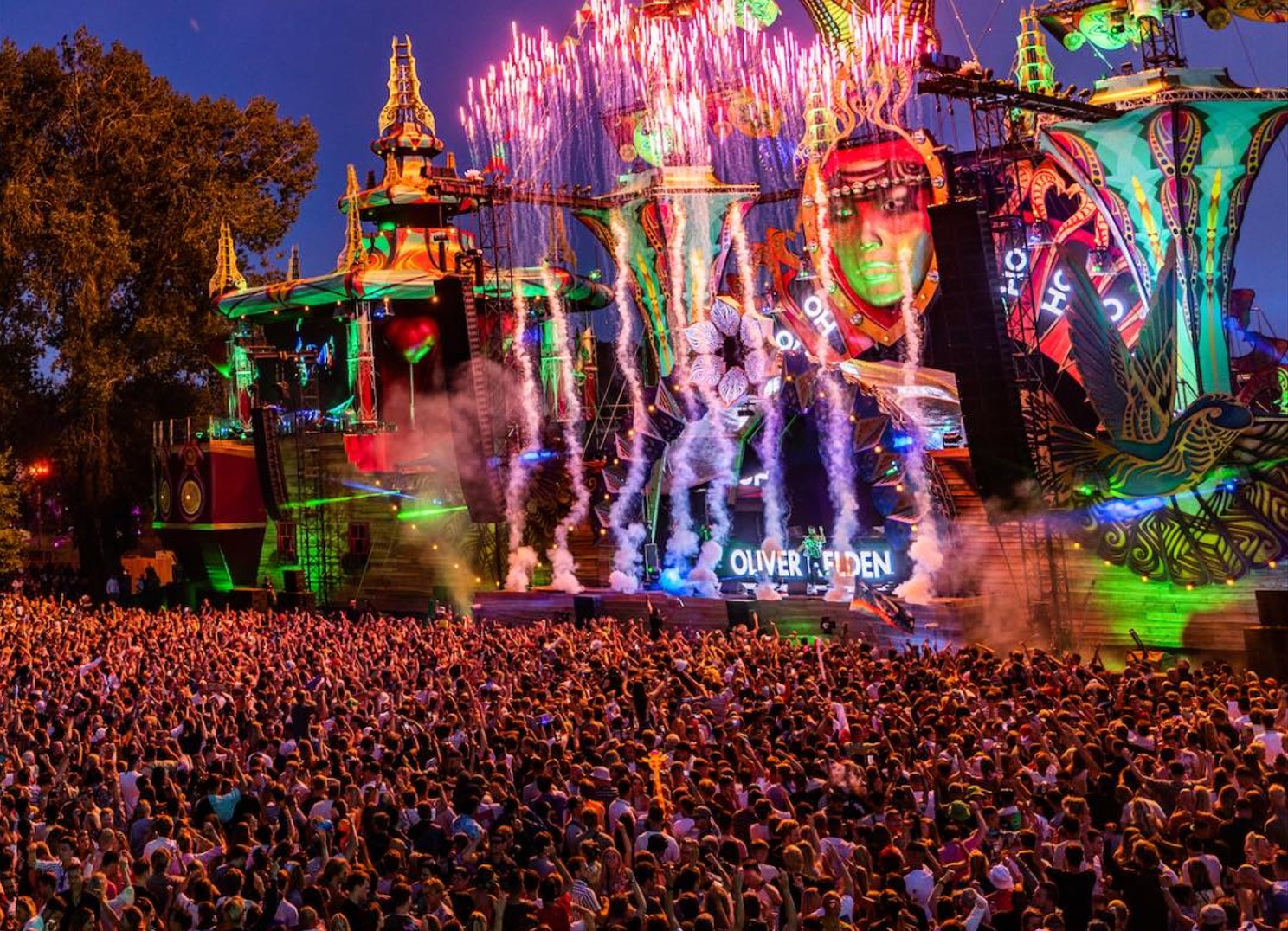 Mysteryland is the world's longest-running electronic music festival and has been a pioneer in the dance music scene since 1993. The festival invites 130,000 visitors to join in a three-day musical journey featuring over 300 artists and live acts on 17 stages. Past lineups have included Armin van Buuren, Martin Garrix, Deadmau5, Hardwell, Dimitri Vegas & Like Mike, Headhunterz, and many others.
Edinburgh Fringe Festival
When: 04-28 August 2023
Where: Edinburgh, Scotland
Largest arts festival in the world . Edinburgh is a city known for its numerous festivals, with The Fringe being the most famous of all. Taking place over the course of almost a month in August, The Fringe is a cultural festival featuring over 50,000 performances from artists in 48 countries. It includes a wide range of entertainment, such as theater, music, and art. The Fringe festival coincides with the Edinburgh International Festival and the Edinburgh International Book Festival, making it an ideal destination for those interested in culture and the arts.
Agueda Art Festival
When: 1-23 July, 2023
Where: Aueda, Portugal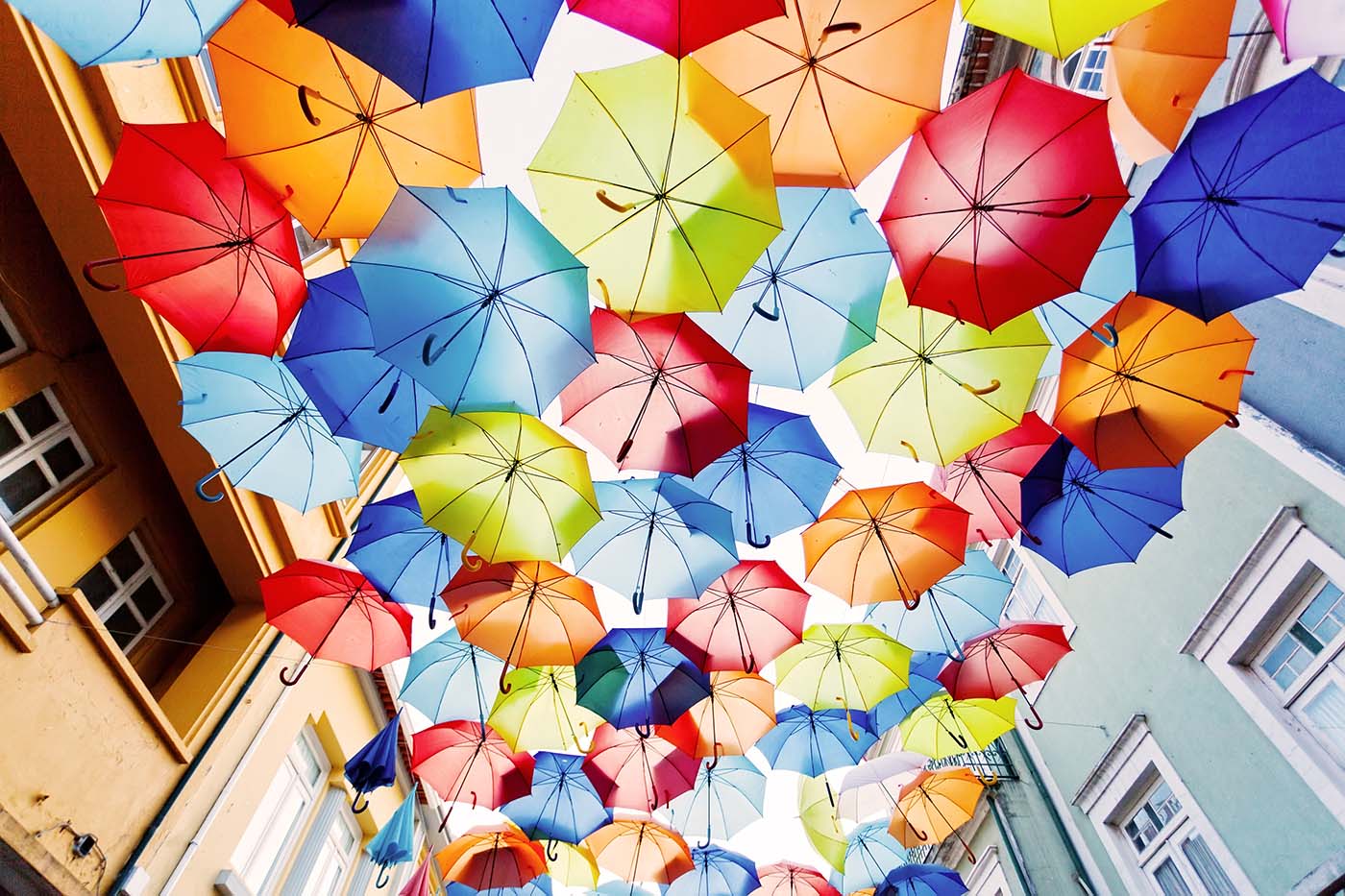 The Agueda Art Festival, held annually in July in Agueda, Portugal, features hundreds of colorful umbrellas floating above the streets. This tradition, which began in 2012, has become a popular photo opportunity and a cool, shaded spot to escape the summer heat.
Sziget Festival
When: August 9-14, 2023
Where: Budapest, Hungary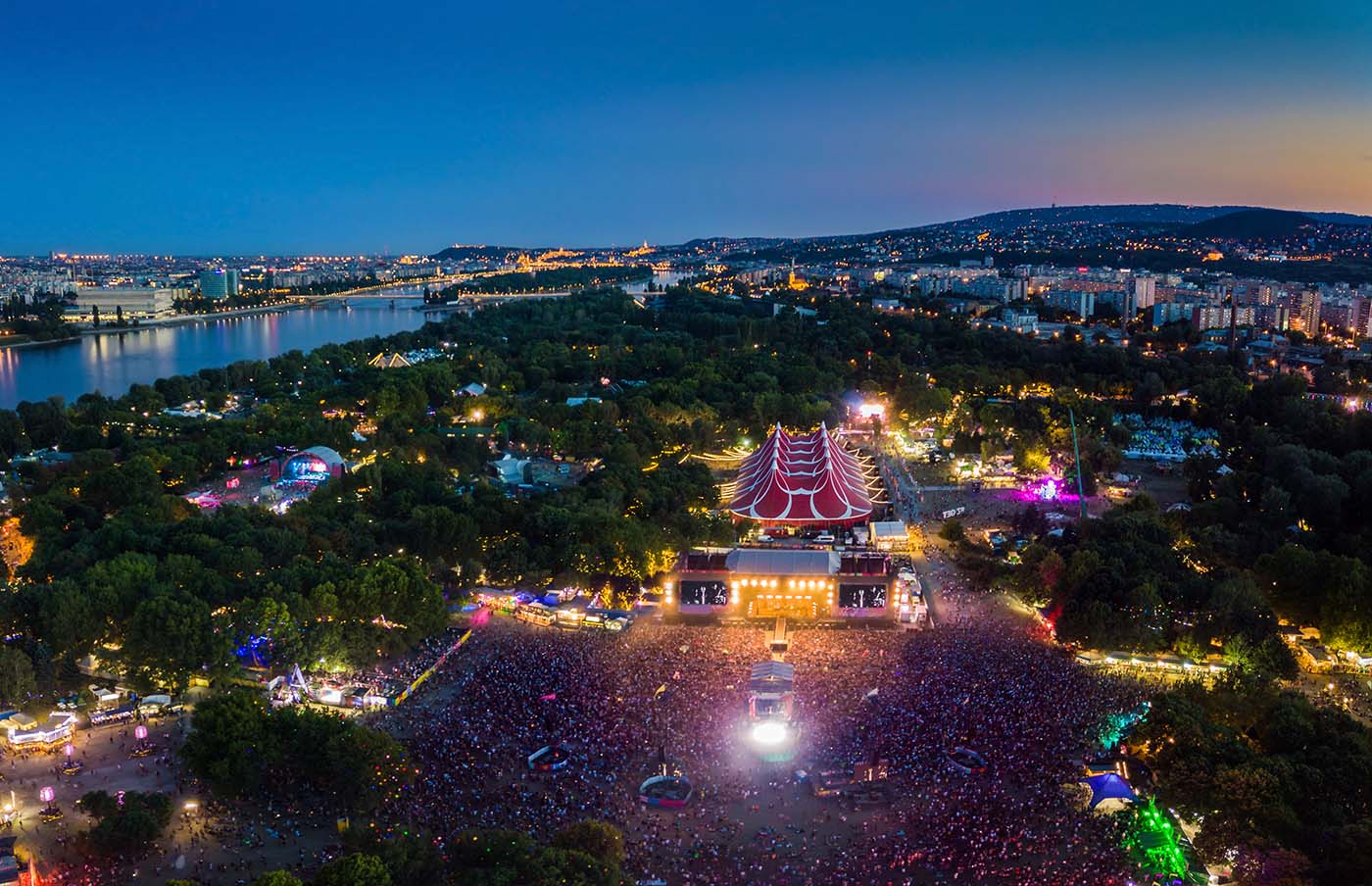 Sziget Festival is a major multi-genre music festival held in Budapest. Established in 1993 in the aftermath of the collapse of the Soviet Union, the festival has been a mainstay in the music scene and transforms Obuda Island into a musical paradise that attracts over 550,000 people annually to see top musical acts. Past headliners have included Arctic Monkeys, Gorillaz, Kendrick Lamar, Muse, and Rihanna.
Jazz Festival in Montreaux
When: 30 June 2023
Where: Montreaux, France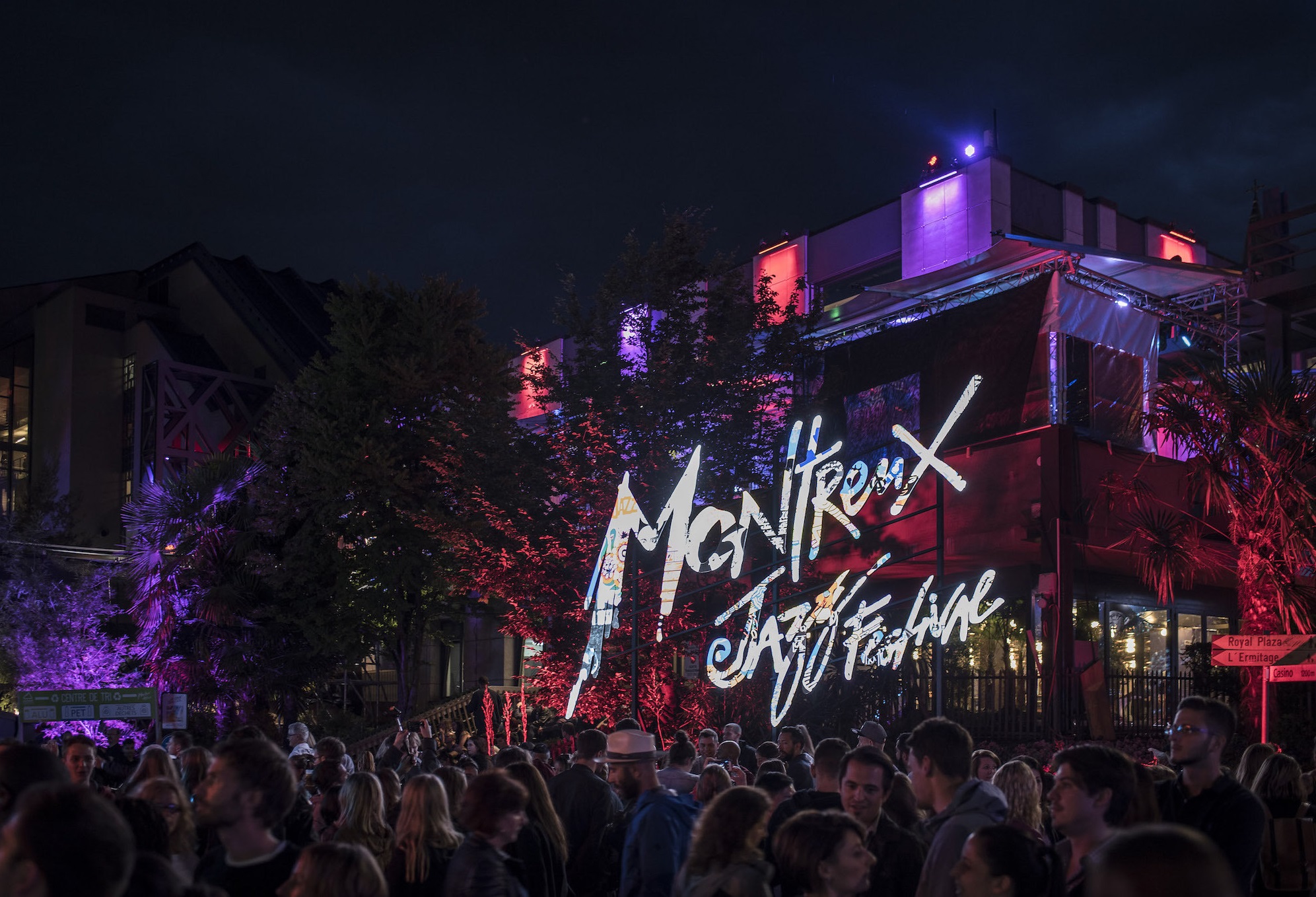 The music festival held in Montreux, a city located on the shores of Lake Geneva, has gained international fame. Taking place in July, the festival was originally focused on jazz music, but today it features a wide range of music styles, including blues, pop, and more. In addition to its picturesque location, the festival has drawn notable acts such as Prince, David Bowie, and Miles Davis.
Way Out West
When: 10-12 August 2023
Where: Slottsskogen, Gothenburg, Sweden
Way Out West, an environmentally friendly festival in Gothenburg's Slottsskogen, features a range of pop, hip-hop, electronic, and rock music. The festival, which is held in a scenic location in Sweden, includes a club concept that allows attendees to party into the early morning hours. Way Out West strives to be as sustainable as possible.
Tomorrowland
When: July 21-23 & July 28-30, 2023
Where: Boom, Belgium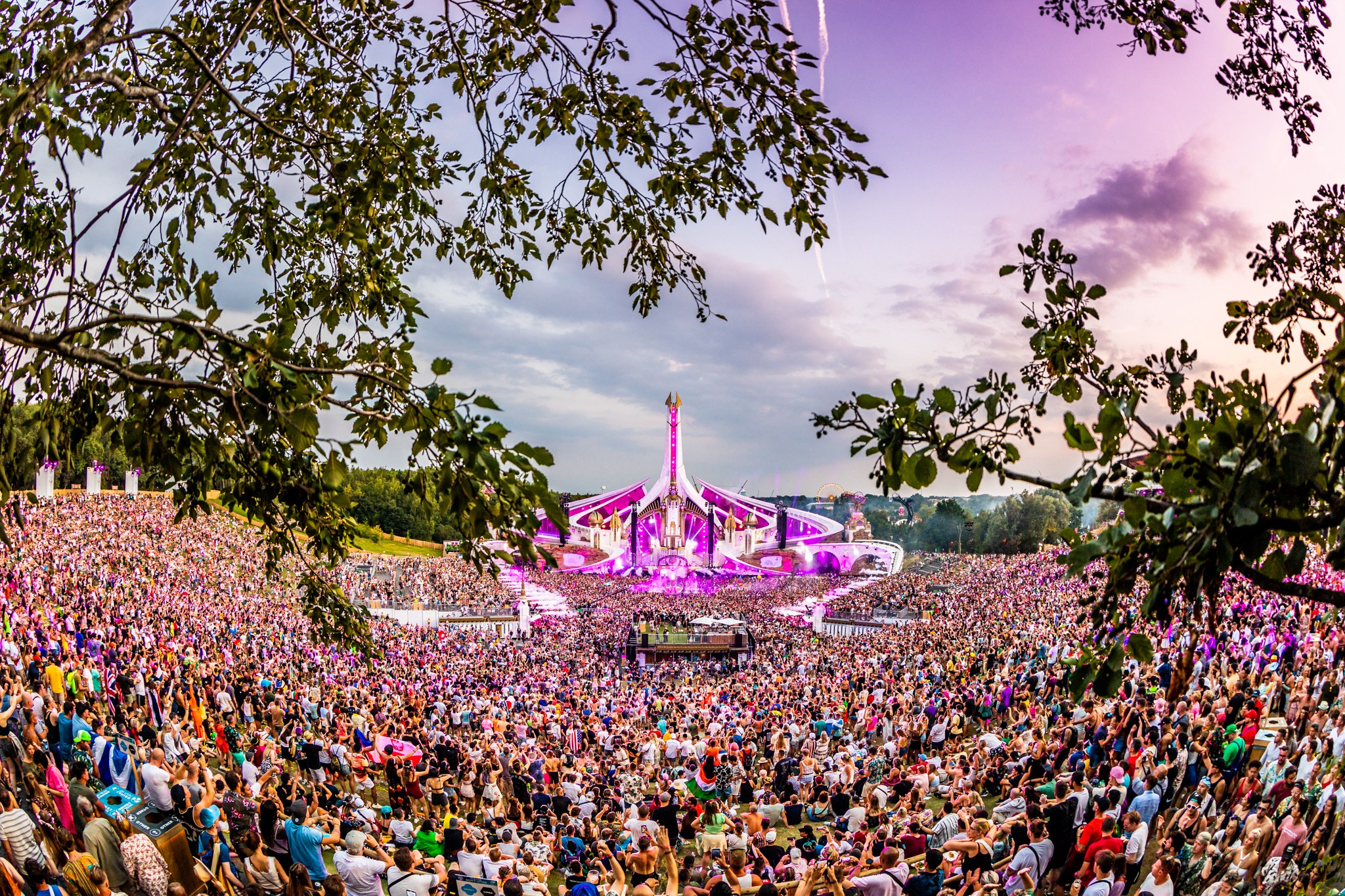 Tomorrowland is a renowned electronic music festival that has gained worldwide fame. Known for its record-breaking international attendance of 185,000 people from over 75 countries, it is a must-attend event for any music festival enthusiast. The atmosphere at Tomorrowland is truly unique, and it is likely that you will leave with numerous new friends from a variety of countries.
Galway Arts Festival
When: 17-30 July 2023
Where: Dublin, Ireland
The Galway festival held in the culturally rich city on Ireland's coast is a two-week celebration featuring diverse artistic works from around the globe. The 2017 edition of the festival, which marked its 40th anniversary, included over 200 events in opera, theater, music, and visual arts. A highlight of the festival was a performance by Brian Wilson of The Beach Boys, who played the album "Pet Sounds" in full for the final time.
Barbeque Festival
When: August 2023
Where: Akhtala, Armenia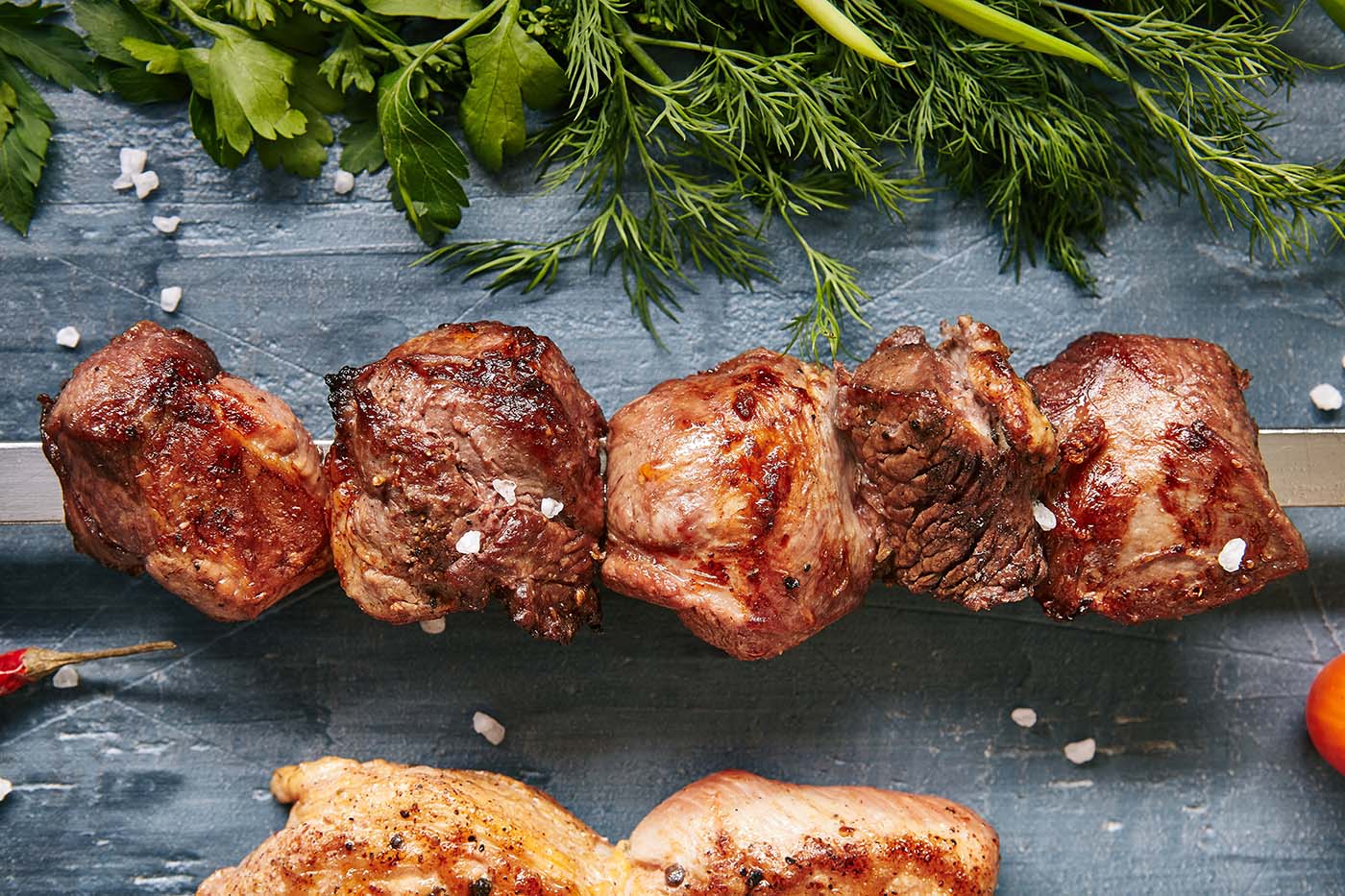 Khorovats, the Armenian word for barbecue, is a popular food for family gatherings, weddings, and picnics. The Khorovats Festival, held annually in Akhtala in the Lori province of Armenia, features participants from various restaurants, organizations, and culinary groups. The festival is held near St Astvatsatsin Church and has drawn visitors from around the world. It's obviously a must-see and must-try event that tourists should visit while traveling in Armenia in the summertime.
See also: Best restaurants and national dishes in Yerevan, Armenia
Defected Festival Croatia
When: 3-8 August, 2023
Where: Tosno, Croatia
The 2023 edition of the Defected Croatia festival, held at the idyllic The Garden resort in Tisno, will feature a number of artists making their first appearance at the event, such as Archie Hamilton, Cinthie, Krystal Klear, Chloe Calliet, Boys Nozie, and Oden & Fatzo, among others to be announced. The festival, which spans three stages and includes daily boat parties and the well-known afterparty venue Barbarella's, showcases the best of the Defected events and musical offerings and is committed to diversifying its lineups and highlighting talent from across the dance music spectrum.
Fête de la Musique
When: 21 June 2023
Where: Place de La République à Paris
This festival, which began as a small musical celebration in Paris in 1982, has now become a wildly popular global event attracting music enthusiasts to 540 cities worldwide, including 300 European cities. Featuring free concerts in a variety of music genres, the festival takes place on the summer solstice, June 21, and includes celebrations in the streets all around the world. The festivities in Paris are particularly noteworthy, with concerts occurring in various locations such as theaters, bars, parks, street corners, and even on balconies.
Untold Festival
When: 3-6 August 2023
Where: Cluj-Napoca, Romania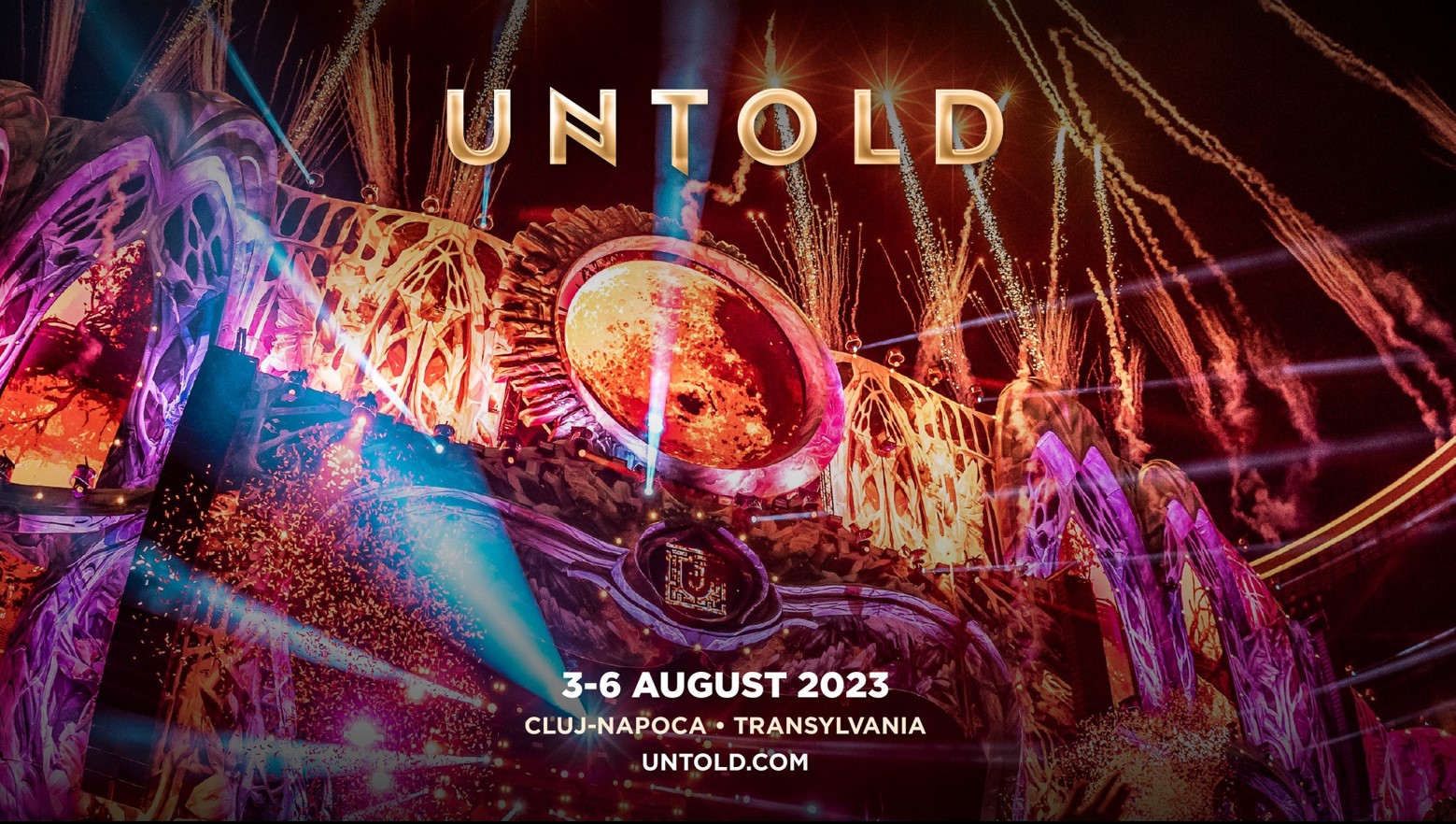 Since its debut in 2015, this festival has quickly gained popularity in Europe. It features a mix of international and local artists and offers a variety of music genres including EDM, urban, and pop. Known for its impressive visual production, the main stage is located inside Cluj Arena Stadium and there are smaller venues for those seeking techno, house, and drum and bass. The festival is a nonstop party from dusk till dawn.
By the way… Learn how to get to Cluj-Napoca, Romania
Secret Solstice Festival
When: 2023 (Dates TBA)
Where: Reykjavík, Iceland
Secret Solstice is a music and culture festival in Iceland that takes place under the Midnight Sun and aims to offer a unique and unforgettable musical experience. The festival focuses on music, and culture, and provides exclusive experiences. It is known for combining and highlighting music with Icelandic characteristics, and it aims to appeal to a diverse and adventurous audience.
Melt Festival
When: June 8-11, 2023
Where: Ferropolis
Melt Festival is a rock, electronic, and pop festival held in the Ferropolis, a museum of massive mid-20th-century industrial machinery located in Gräfenhainichen, Germany. This unique location, also known as "the city of iron," hosts a diverse lineup each year, with past performances by notable acts such as Portishead, Aphex Twin, alt-J, Kylie Minogue, The XX, Tame Impala, and Florence and the Machine.
San Fermin Festival
When: July 6-14, 2023
Pamplona, Spain
The running of the bulls, a famous event in Spain, occurs during an eight-day festival in July in the city of Pamplona. During this festival, crowds gather to watch hundreds of people run through the city's streets while being chased by six bulls. The festival gained international recognition through Ernest Hemingway's 1926 novel "The Sun Also Rises."
Sonar Music Festival
When: N/A
Where: Barcelona, Spain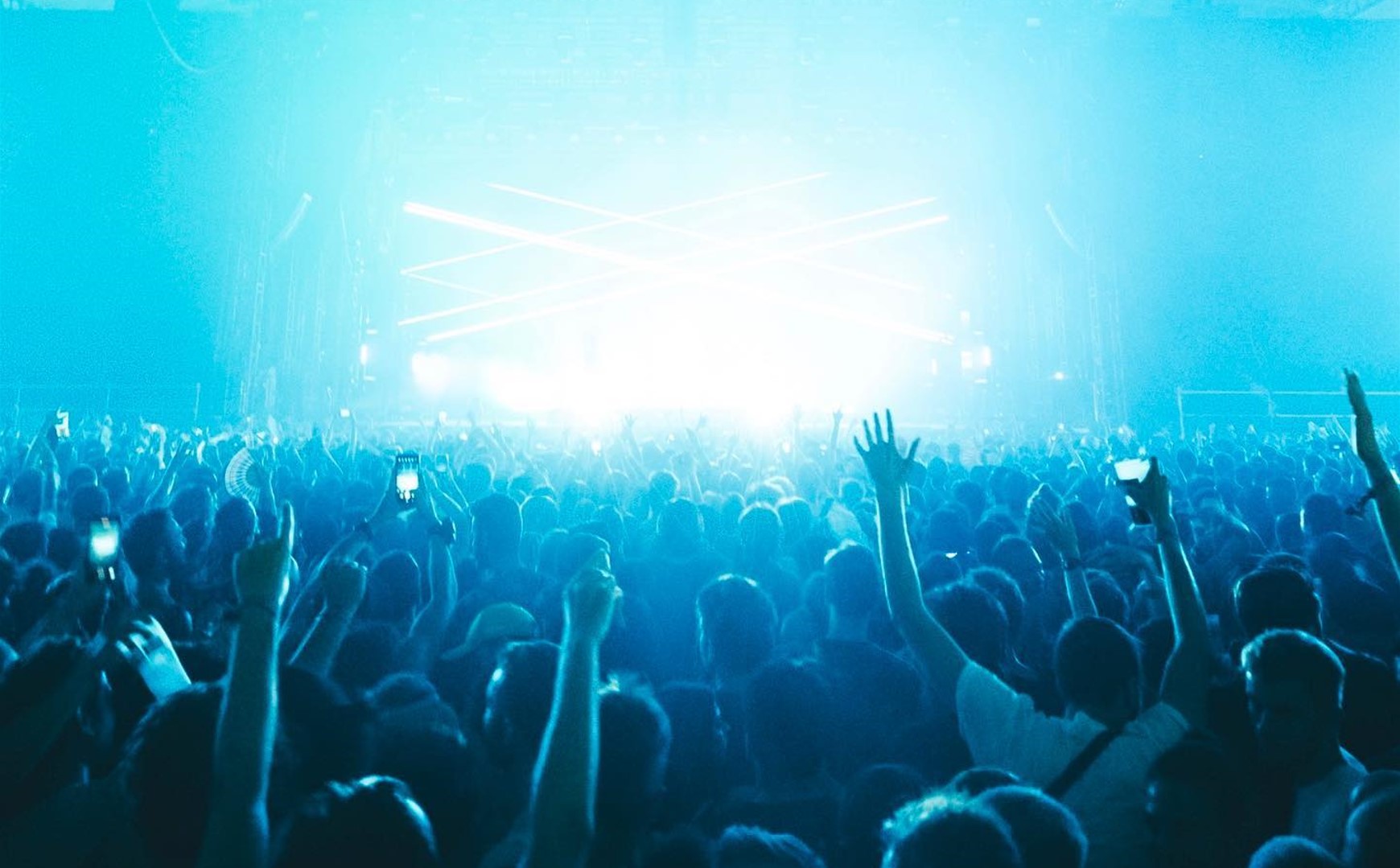 Sónar Festival is an electronic and alternative music festival held in Barcelona, Spain that is renowned globally for its experimental and underground culture. The festival features a diverse musical program with both established and emerging artists, as well as artistic installations, workshops, talks, debates, and seminars. It attracts not only music fans, but also industry professionals interested in exploring the latest in music and art.
Awakenings Music Festival
When: June 2023
Where: Spaarnwoude, Netherlands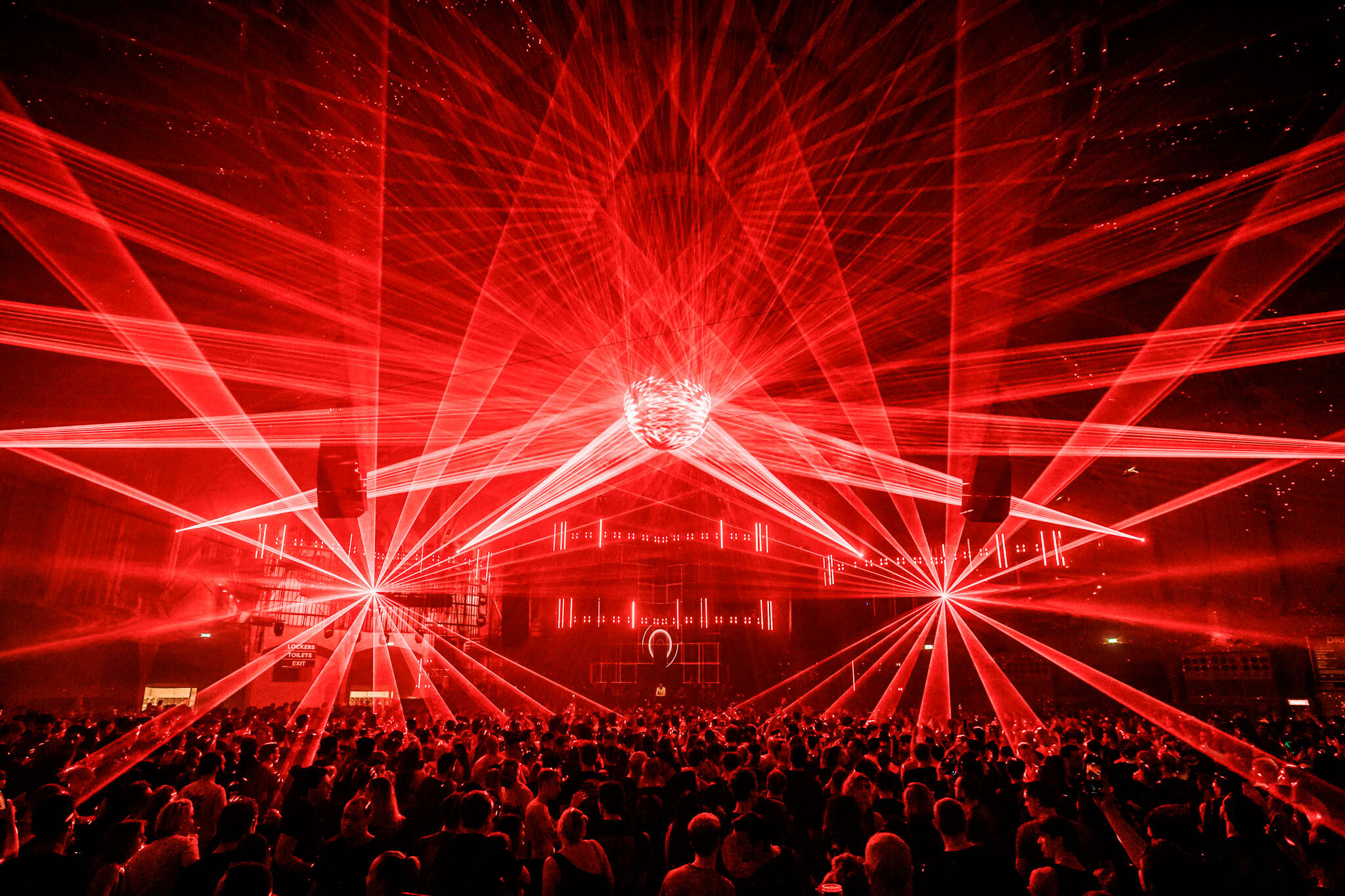 Awakenings Festival is a major techno festival held in Spaarnwoude Houtrak, just outside of Amsterdam. Known for its impressive lineup of techno artists and events throughout the year at the iconic Gashouder in Amsterdam, Awakenings is one of the most well-known names in electronic music. Its annual event in the scenic forest setting of Spaarnwoude is the premier techno festival in the Netherlands.
La Tomatina Festival
When: August 30, 2023
Where: Buñol, Valencia region in Spain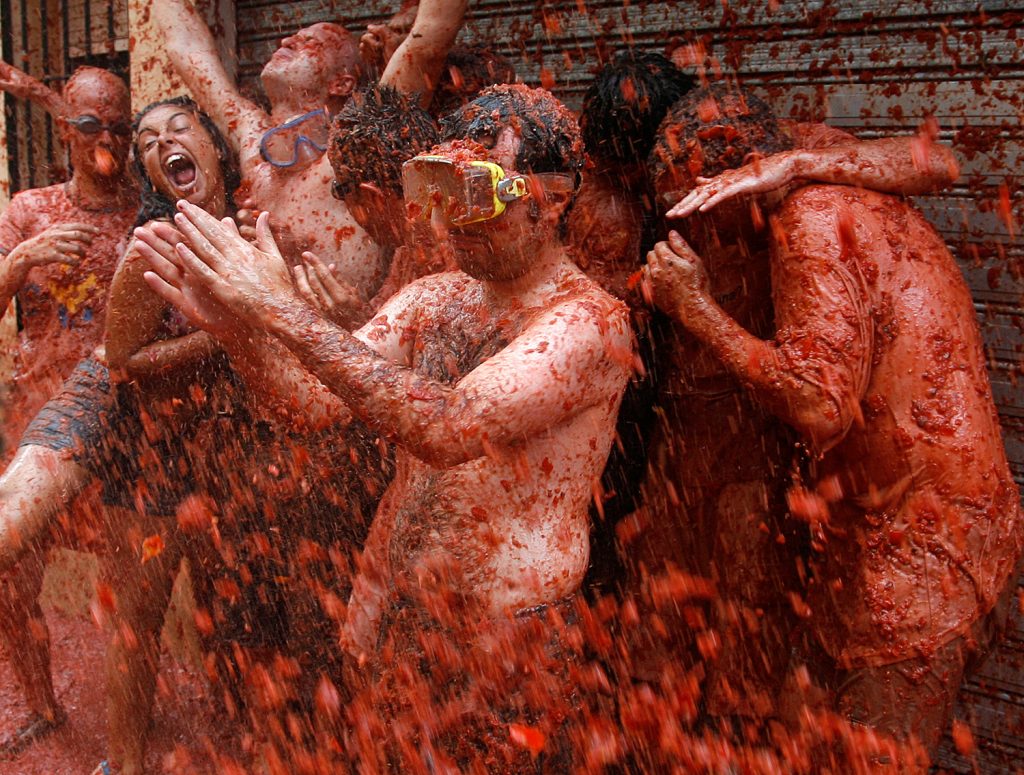 La Tomatina, a festival held in Buñol, Spain, is home to the largest food fight in the world. What started as a political protest in 1945 has now become a popular event where thousands of pounds of over-ripe tomatoes are thrown in good fun. The festival was banned under the rule of Francisco Franco because it had no religious significance, but it returned in the 1970s and has continued to be held annually since.
Black Sea Jazz Festival
When: August 2023
Where: Batumi, Georgia
Black Sea Jazz is one of Georgia's largest music festivals and features local and international acts from various genres, including jazz, hip-hop, and soul. The festival takes place over several days and is held on stages in Batumi, with additional performances at venues along the Black Sea coast. In 2022, the festival was held from August 12-14.
Ultra Europe
When: 7-9 July 2023
Where: Park Mladeži, Split, Croatia
ULTRA Music Festival, which began over twenty years ago in Miami Beach, has become a leading global festival brand known for its electronic music. In 2015, the festival found a second home in Split, Croatia and has since grown to be one of the top European music festivals in the summer. The mainstage features top names in EDM, while the Resistance stage has a strong lineup of underground house and techno. If you're looking to visit Croatia, attending Ultra Europe is a must.
Berlin beer festival
When: weekend days of the first week of August
Where: Berlin, Germany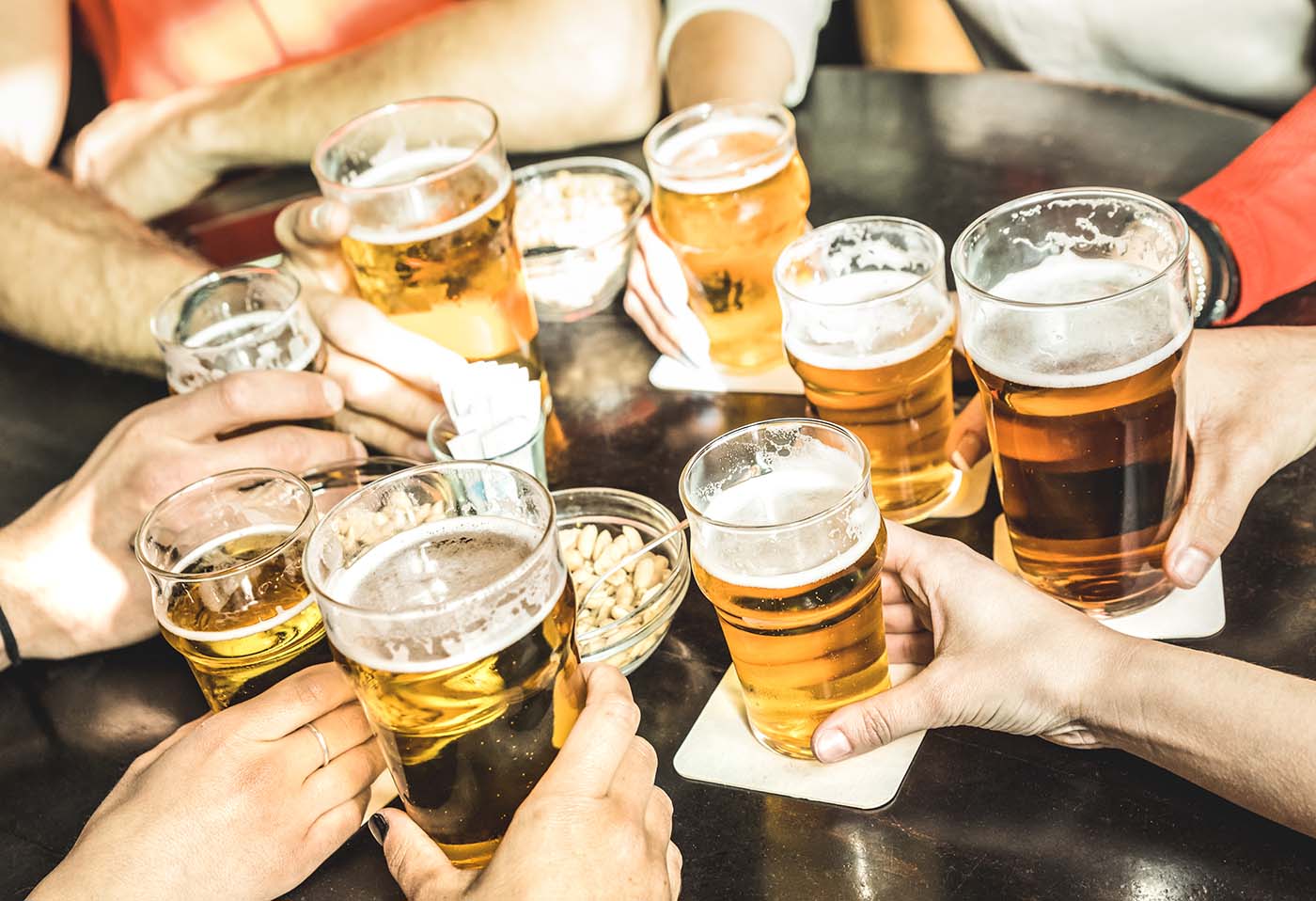 The beer festival held along Karl-Marx-Allee boulevard in Germany's capital city brings together 340 breweries from 87 countries every August. Each year, a different country, region, or theme is highlighted at the festival. For example, in 2017 the theme was "500 years of German purity law." The festival is renowned for holding the Guinness World Record for the longest beer garden in the world.
Primavera Sound
When: June 1-3, 2023 & June 8-10, 2023
Where: Parc del Forum, Barcelona & Madrid, Spain
Primavera Sound is a highly regarded and widely loved music festival that takes place annually in Barcelona in the spring. Over the past 18 years, the festival has earned a reputation for featuring an exceptional lineup that covers a range of musical styles and highlights the best alternative and underground talent from around the world.
Notting Hill Carnival
When: 27-28 August 2023
Where: London, United Kingdom
Notting Hill Carnival is a well-known and beloved celebration of Caribbean culture in London. The festival, which is free to attend, features steel bands and parades, as well as traditional cuisine. It is the largest street festival in the world and is known for its flamboyance and energetic atmosphere. It is a popular event in London's cultural calendar and is considered one of the best festivals in Europe.
---
The list of European summer festivals is regularly updated, so check back again soon to learn about more festivals running in different corners of Europe.
Disclaimer: The information about festivals is collected from open sources, dates, and venues of the events have been taken from official resources of the organizer of the festivals. For any suggestions and notices please contact us.