Cheap flights to Vienna
—
Are you planning a trip to Vienna, Austria, and looking for cheap flights? Euro Directions provides a list of flights to Vienna (VIE Airport) at affordable prices. Whether you're traveling for business or vacation, our flight search engine and cheap air ticket calendar will help you to find trip options for your trip to Vienna letting you save your time and money.
—
Vienna flights calendar
Select your location and see cheap air ticket prices for flights to Vienna for all dates of the selected month
—
ℹ Step-by-step guide for cheap flights calendar
Click on the window of the month
See the cheapest dates for your flight
Or select another date
Change the origin of the flight from Settings (top-left corner of the calendar)
Change the flight type from Settings – one-way or two-way flights
Clicking on the flight window you'll be redirected to flight search results page on our search system
You can book your chosen flight ticket on the platform which provides the online booking service
Euro Directions platform is a search and comparison system, and doesn't provide ticket booking services
---
10 tips for a trip to Vienna
Suggested activities in Vienna for travelers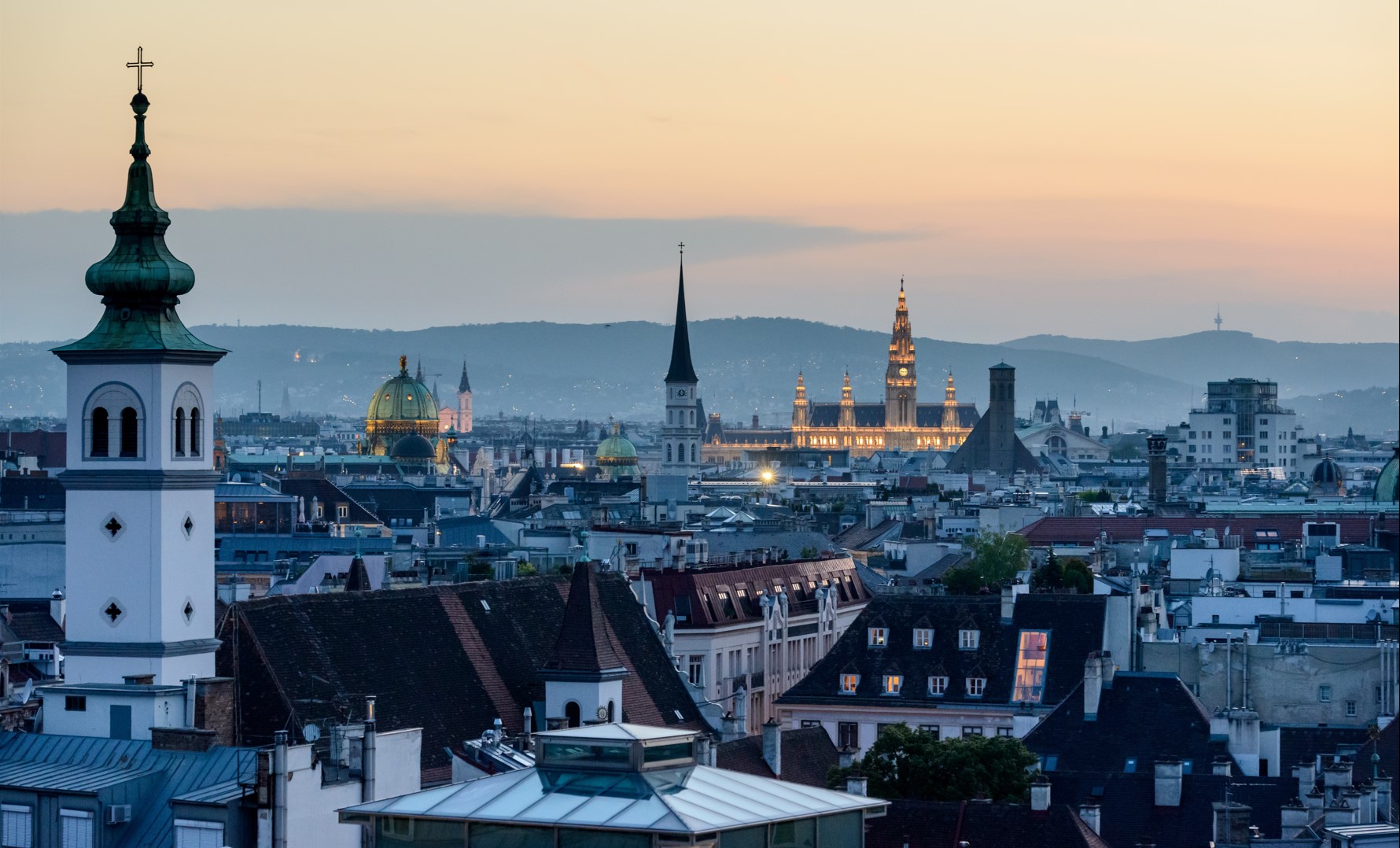 Visit Schönbrunn Palace, the former summer residence of the Habsburg monarchy.
Take a tour of the historic city center, including St. Stephen's Cathedral and the Vienna Opera House.
See the artwork at the Kunsthistorisches Museum and the Museum of Fine Arts.
Take a stroll through the Stadtpark, one of the city's most famous parks.
Visit the Hofburg Palace, the former imperial palace of the Habsburgs.
Take a day trip to the nearby towns of Salzburg or Bratislava, both known for their beautiful architecture and historical sites.
Visit the Belvedere Palace to see works by famous Austrian artists such as Gustav Klimt.
Try the local Viennese cuisine, including dishes such as Wiener Schnitzel and Apfelstrudel.
Take a bike tour through the city to see the sights and experience the local culture.
Attend a concert or opera at the Musikverein or the Staatsoper, two of the city's most famous music venues.
20 popular flights operated to Vienna
Bucharest-Vienna Austrian Airlines
Venice-Vienna Austrian Airlines
Budapest-Vienna Austrian Airlines
Frankfurt-Vienna Lufthansa
New York-Vienna Austrian Airlines
Berlin-Vienna Austrian Airlines
Brussels-Vienna Austrian Airlines
Copenhagen-Vienna Austrian Airlines
London-Vienna British Airways
Riga-Vienna Air Baltic
Hamburg-Vienna Eurowings
Washington-Vienna Austrian Airlines
Toronto-Vienna Air Canada
Luxembourg-Vienna Luxair
Stockholm-Vienna Austrian Airlines
Belgrade-Vienna Air Serbia
Milan-Vienna Ryanair
Munich-Vienna Lufthansa
Zurich-Vienna Austrian Airlines
Brussels-Vienna Ryanair