Get ready to explore London on a budget with Euro Directions! Our cheap air tickets calendar and flights directory makes it easy to find the best deals on airfare to the city. Flights from Boston, New York, Delhi, Los Angeles, Frankfurt and Cape Town are available in London flights directory and search service of Euro Directions. Just check the flight and we'll find the cheapest options on various online booking systems and travel agencies!
Cheap flights to London
—
We offer a wide range of options to suit any budget, so you can focus on planning your itinerary and enjoying your trip. With our help, you can experience all that London has to offer without breaking the bank. From Buckingham Palace to the British Museum, the London Eye to the West End, we have you covered. Don't miss out on the opportunity to discover the history, culture and excitement of one of the world's most vibrant cities. Book your trip with Euro Directions today!
Cheap flights from London
—
London flights calendar
Select your location and see cheap air ticket prices for flights to London for all dates of the selected month
—
ℹ Step-by-step guide for cheap flights calendar
Click on the window of the month
See the cheapest dates for your flight
Or select another date
Change the origin of the flight from Settings (top-left corner of the calendar)
Change the flight type from Settings – one-way or two-way flights
Clicking on the flight window you'll be redirected to flight search results page on our search system
You can book your chosen flight ticket on the platform which provides the online booking service
Euro Directions platform is a search and comparison system, and doesn't provide ticket booking services
---
10 tips for a trip to London
Suggested activities in London for travelers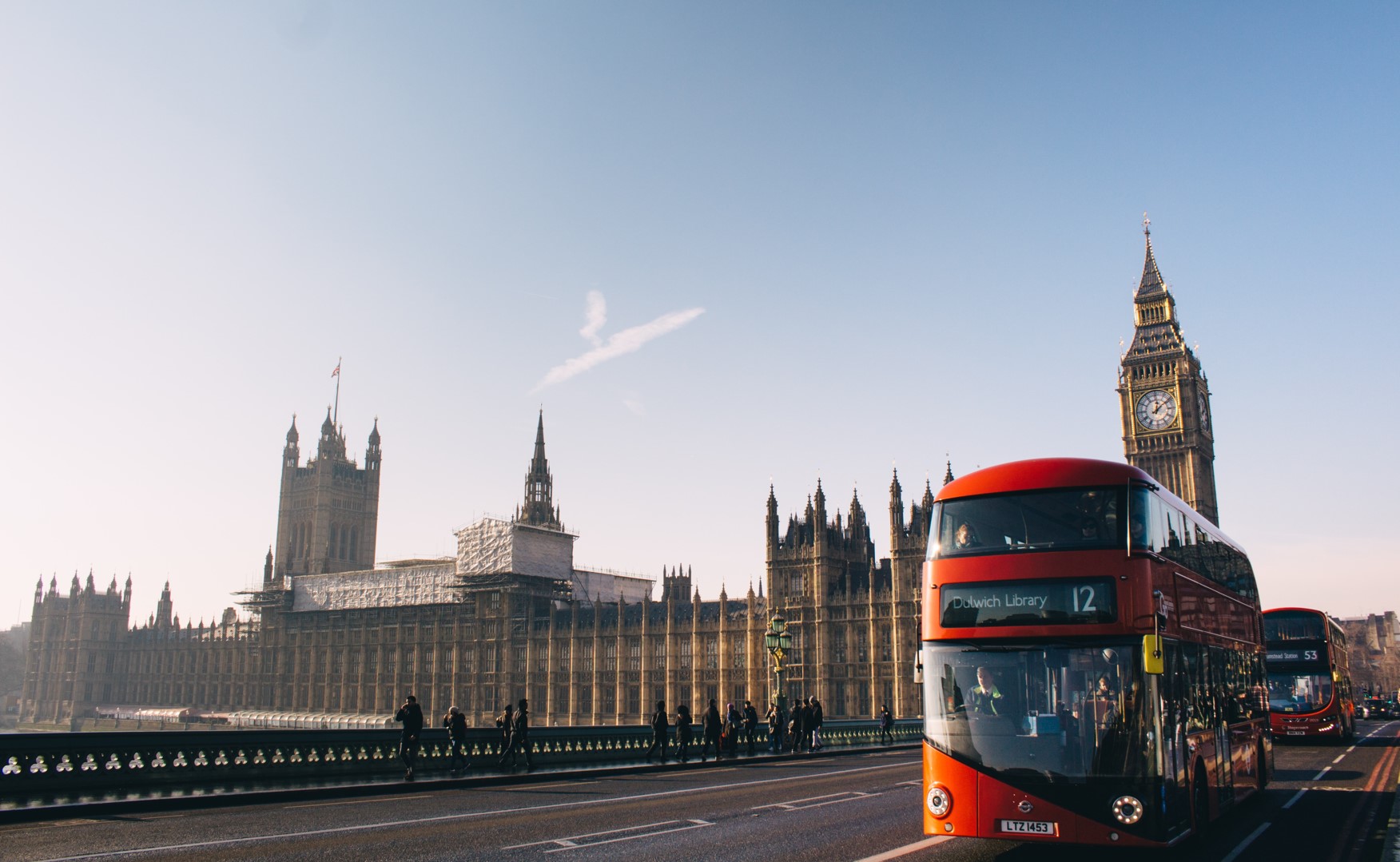 Visit Buckingham Palace to watch the Changing of the Guard ceremony.
Take a ride on the London Eye for panoramic views of the city.
Explore the British Museum to see historical artifacts from around the world.
Walk along the South Bank of the Thames River to see landmarks such as the London Bridge and Tower Bridge.
Visit the Tate Modern to see contemporary art from around the world.
Take a tour of the Houses of Parliament and Big Ben.
Explore the West End for shopping, dining, and theater shows.
Visit St. Paul's Cathedral to see the impressive architectural design.
Take a day trip to see the historic sites of Greenwich, such as the Royal Observatory and the Cutty Sark.
Visit Camden Market to shop for unique and vintage items, enjoy street food and live music.
Popular flights to & from London
Directory of popular flights operated to and from London airport
—
Cape Town-London ‣ British Airways
Lagos-London ‣ British Airways
Johannesburg-London ‣ Virgin Atlantic, British Airways
Hong Kong-London ‣ Cathay Pacific
Perth-London ‣ Qantas
Riyadh-London ‣ British Airways
Singapore-London ‣ British Airways, Singapore Airlines, Qantas
Kuala Lumpur-London ‣ Malaysia Airlines
Boston-London ‣ JetBlue Airways, United Airlines, Delta Air Lines
Santiago-London ‣ British Airways
Dubai-London ‣ British Airways, Emirates
Toronto-London ‣ British Airways
Bangkok-London ‣ Thai Airways
Dallas-London ‣ American Airlines
Atlanta-London ‣ Virgin Atlantic Airlines
Doha-London ‣ Qatar Airways
Washington-London ‣ United Airlines
New York-London ‣ British Airways
Nairobi-London ‣ Kenya Airways
Miami-London ‣ British Airways
Chicago-London ‣ United Airlines
Houston-London ‣ British Airways
Abu Dhabi-London ‣ Etihad Airways
Detroit-London ‣ Delta Air Lines
Philadelphia-London ‣ British Airways
Mumbai-London ‣ British Airways
Brussels-London ‣ British Airways
Raleigh-Durham-London ‣ American Airlines
Montreal-London ‣ Air Canada
Brunei-London ‣ Royal Bruney Airlines
Manchester-London ‣ British Airways
San Francisco-London ‣ United Airlines
Buenos Aires-London ‣ British Airways
Copenhagen-London ‣ British Airways
Dusseldorf-London ‣ British Airways
Frankfurt-London ‣ Lufthansa
Nice-London ‣ Air France
Toulouse-London ‣ British Airways
Paris-London ‣ Air France
Delhi-London ‣ British Airways
Munich-London ‣ Lufthansa
Dublin-London ‣ Aer Lingus
Zurich-London ‣ Swiss
Belfast-London ‣ British Airways, Flybe
Vienna-London ‣ Austrian Airlines
Prague-London ‣ British Airways
Madrid-London ‣ Iberia
Milan-London ‣ British Airways
Colombo-London ‣ SriLankan Airlines
Geneva-London ‣ British Airways
Baltimore-London ‣ British Airways
Stockholm-London ‣ British Airways
Gothenburg-London ‣ British Airways
 Helsinki-London ‣ Finnair
Stuttgart-London ‣ British Airways
Aberdeen-London ‣ British Airways