Compared to several other popular European cities such as London and Berlin, Barcelona offers a unique and unparalleled quality of life that's difficult to match.
While these major tech hubs might provide employees with high salaries, the accompanying high cost of living can make it challenging for people to make ends meet. In contrast, Barcelona offers a relatively lower cost of living without compromising on the availability of top-notch healthcare, education, transportation infrastructure, and other essential amenities.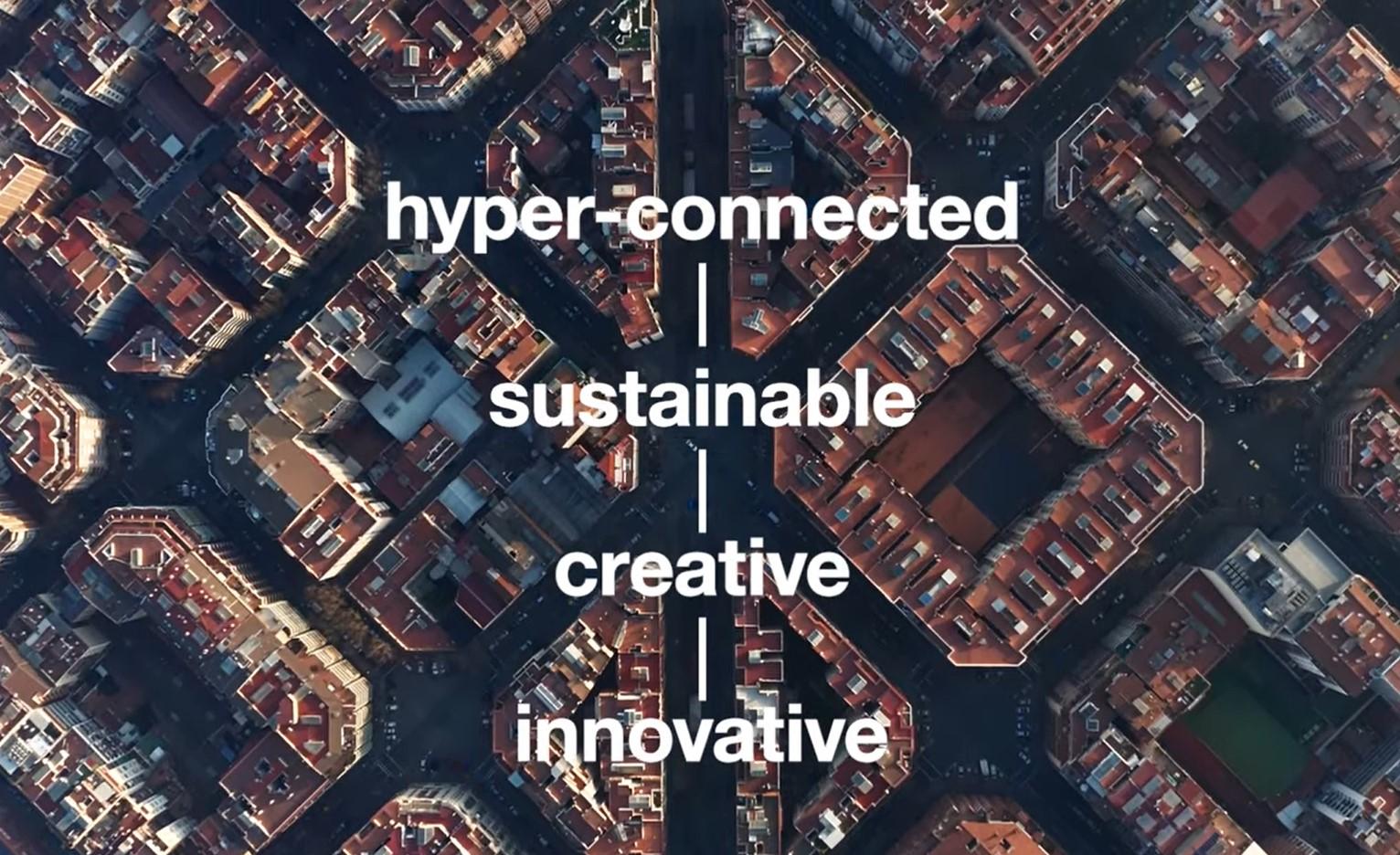 All these factors make Barcelona an increasingly attractive destination for professionals, students, and families looking for a well-rounded, fulfilling life experience in one of Europe's most vibrant cities.
Barcelona Startup ecosystem
Research conducted by Harvard indicates that the roots of Barcelona's emergence as a tech hub can be traced back to 2012. The city's adoption of cutting-edge "smart city" technologies played a pivotal role in establishing it as a hub for the burgeoning IoT industry.
Thanks to its forward-thinking approach and investment in innovation, Barcelona has become a hotbed of technological innovation and entrepreneurship, attracting talented professionals and companies from all over the world.
According to Barcelona Trade and Investments, Barcelona has over 2,000 startups in 2022, 6.3% more than the previous year.
Attractive climate for tech entrepreneurs
Barcelona is a unique city that exudes a special quality that's difficult to describe. Beyond its breathtaking architecture, rich cultural heritage, and vibrant nightlife, it's a place known for its resilience.
While it's one of Spain's largest and most economically active cities, some entrepreneurs and startup actors view its status as not being the capital of the country as a disadvantage. Nevertheless, Barcelona remains a highly appealing destination for those seeking a lively, dynamic, and creative environment that fosters innovation and entrepreneurship.
Barcelona is clearly one of the prime examples of a destination that combines technology and travel.
10 famous startups located in Barcelona
To understand the tech startup ecosystem and its scale, here are Barcelona's top popular tech startups, boasting impressive numbers. 
P.S. The order list is randomized, and we do not prioritize any of the names on the list.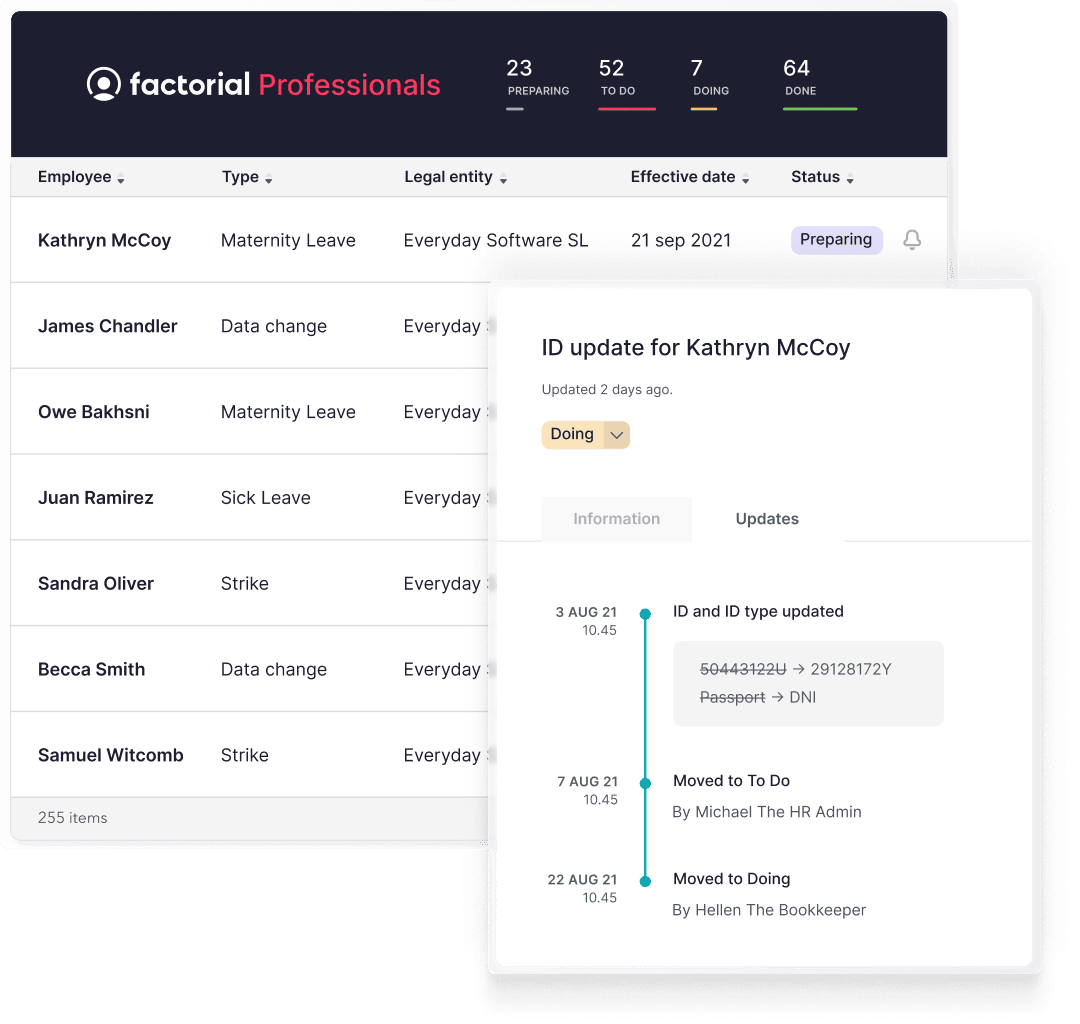 Type: Mobile app, subscription, SaaS, Human resources
Headquarters: Barcelona, Spain
Launch date: 2016 by Jordi Romero (CEO), Bernat Farrero (CRO), and Pau Ramon (CTO)
Stage: Late growth
Employees: 51-100
Firm valuation: $1,0b
Total funding: $219m
Factorial revolutionizes how companies manage their human resources, offering a comprehensive suite of tools to digitally streamline processes such as time tracking, leave and absence management, payroll administration, hiring and onboarding, cost optimization, and internal communication, just to name a few.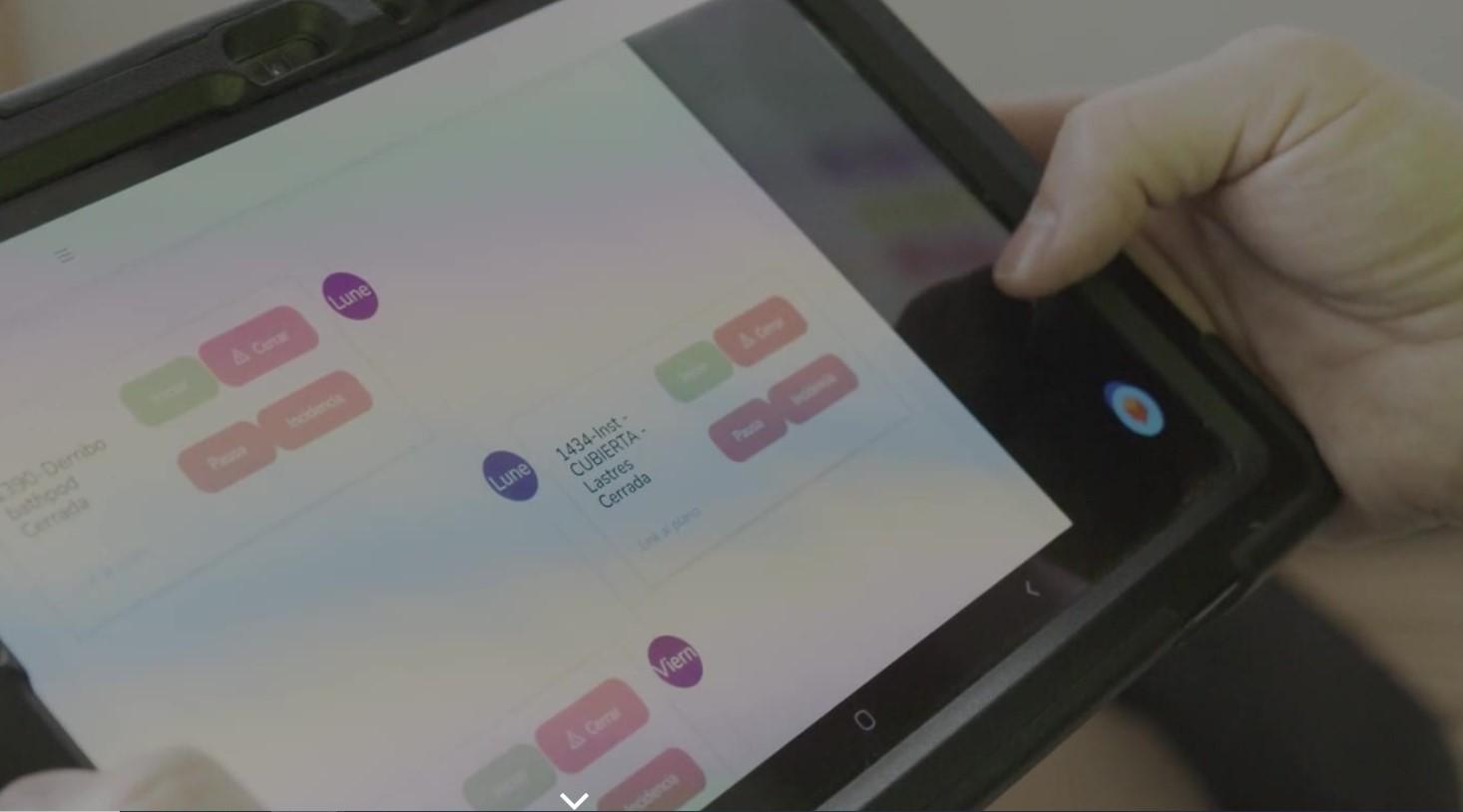 Launch date: Sep 2020 by Ben Marrel (CEO), Jose Ojeda (COO), Lucas Carné (Co-CEO)
Type: Commission, real estate
Headquarters: Barcelona, Spain
Stage: Series A
Employees: 51-200
Firm valuation: $110-165m
Total funding: $36.3m
One of the most promising startups, 011H, has come to accelerate the transition to sustainable building development. 011H designs and manufactures prefabricated homes from wood sourced from managed forests, striving to remain carbon neutral. Not only are the results of their process more sustainable, efficient, and environmentally friendly, but also cost-effective, time-efficient, and incredibly reliable.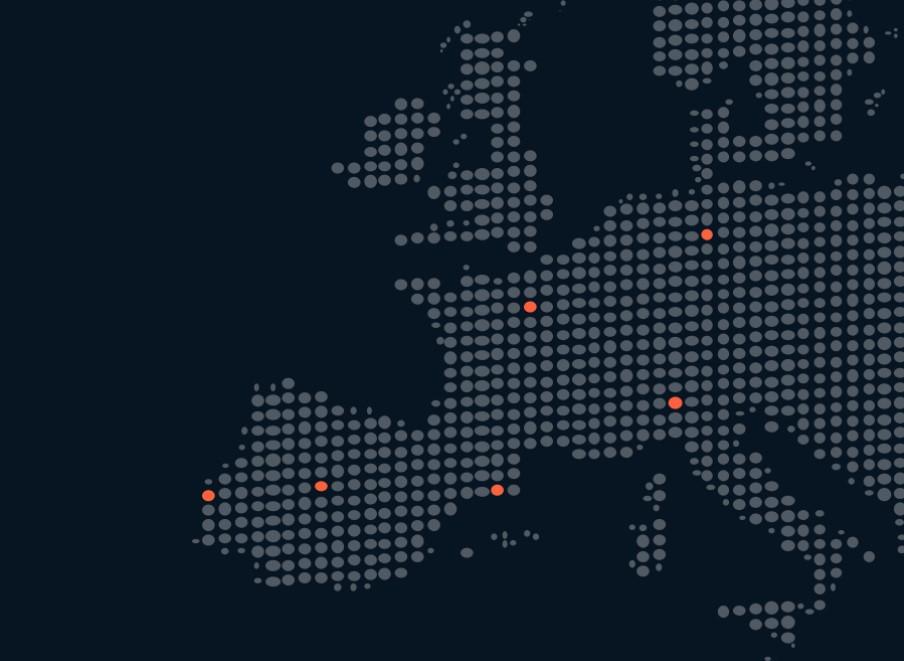 Launch date: Jan 2020 by Jeremy and Stanley Fourteau 
Type: SaaS, commission, real estate
Headquarters: Barcelona, Spain
Stage: Seed
Employees: 11 – 50
Firm valuation: $75-112m
Total funding: $27.7m
Ukio has revolutionized the real estate market by providing furnished apartments for short and long stays, facilitating the rental process, and eliminating the hassle of furnishing, contracts, deposits, and more. 
In 2020, Ukio was established in Barcelona with the aim of catering to a particular group of individuals who prefer not to be restricted to a fixed location in their personal or professional lives. With the ongoing trend of remote work, Ukio seeks to provide professionals with the convenience of home along with the added benefits and flexibility of a hotel.
Every apartment offered by Ukio is equipped with a concierge and reception area, and some properties provide weekly cleaning services and linen/towel replacement.
Launch date: Dec 2016 by Sergi Bastardas (Co-CEO), Andrés Cester (Co-CEO), and Marc Olmedillo
Type: Mobile app, commission, marketplace & e-commerce
Headquarters: Barcelona, Spain
Stage: Series C
Employees: 51-200
Firm valuation: $198-297
Total funding: $75.6m
The concept of the Colvin Co. e-commerce platform is to change the way people buy flowers online by offering intermediary-free bouquets and subscriptions through a user-friendly platform. The startup collaborates with farmers, thus contributing to community growth.
Launch date: Jan 2015 by Avi Meir
Type: Subscription, commission, SaaS, marketplace & e-commerce
Headquarters: Barcelona, Spain
Stage Late growth
Employees 201 – 500
Firm valuation $1,2b
Total funding $409m
TravelPerk corporate travel management is a business travel platform that reimagines the traditional processes of budget management, booking, and managing business travel. This all-in-one platform enables businesses to control and streamline every aspect of business travel.
Travelperk offers a booking experience that blends the finest features of both leisure and corporate travel, creating a hassle-free and intelligent reservation process that is designed to make you delighted without any micromanagement.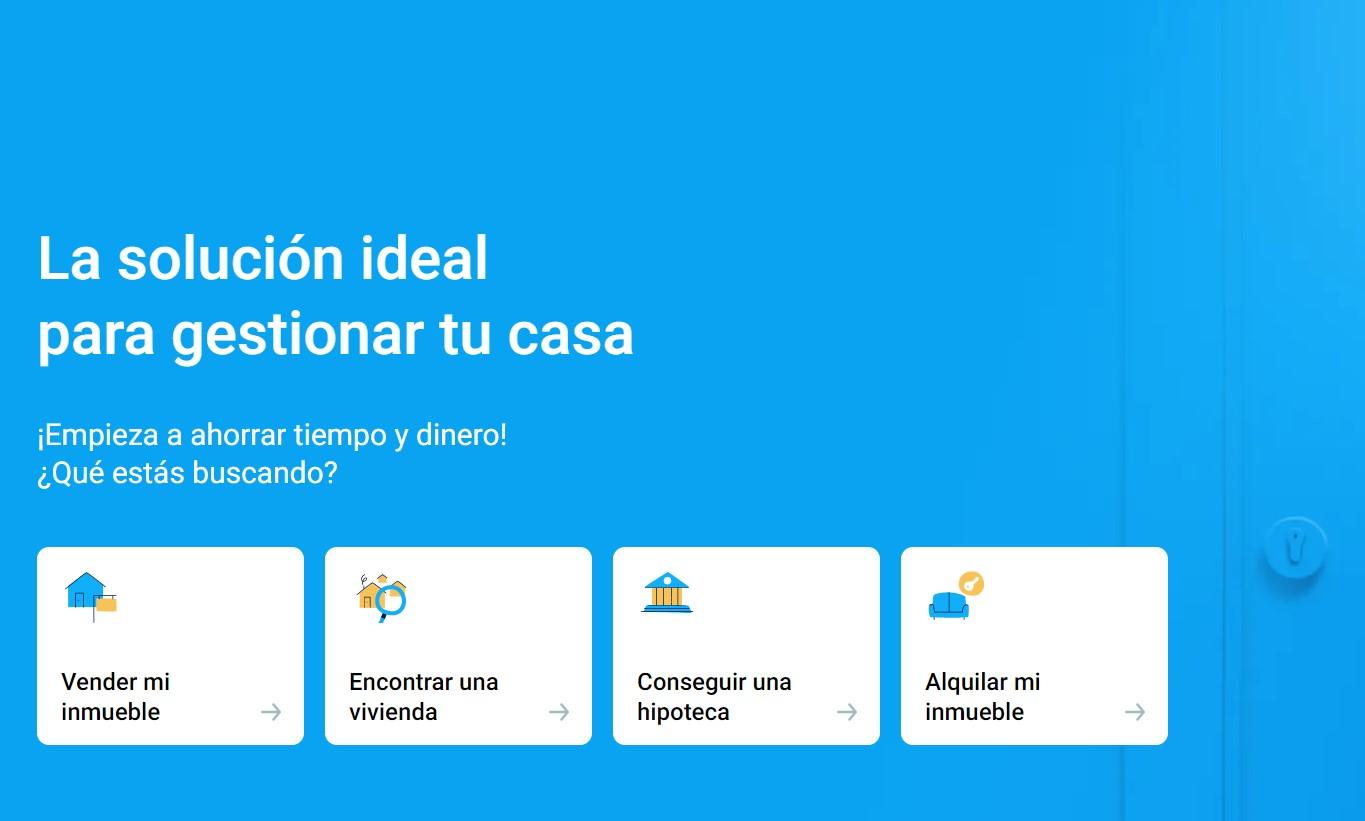 Launch date: Mar 2016 by Albert Bosch
Type: Commission, marketplace & e-commerce
Headquarters: Barcelona, Spain
Stage: Late growth
Employees: 51 – 200
Firm valuation: $132-198m
Total funding: $58m
Housfy is a groundbreaking peer-to-peer platform that helps sellers save up to an average of €12,000 in commissions and broker fees. The platform combines local experience, digitization, and big data, allowing buyers and sellers to connect directly online and providing a modern, digital alternative to traditional real estate agencies.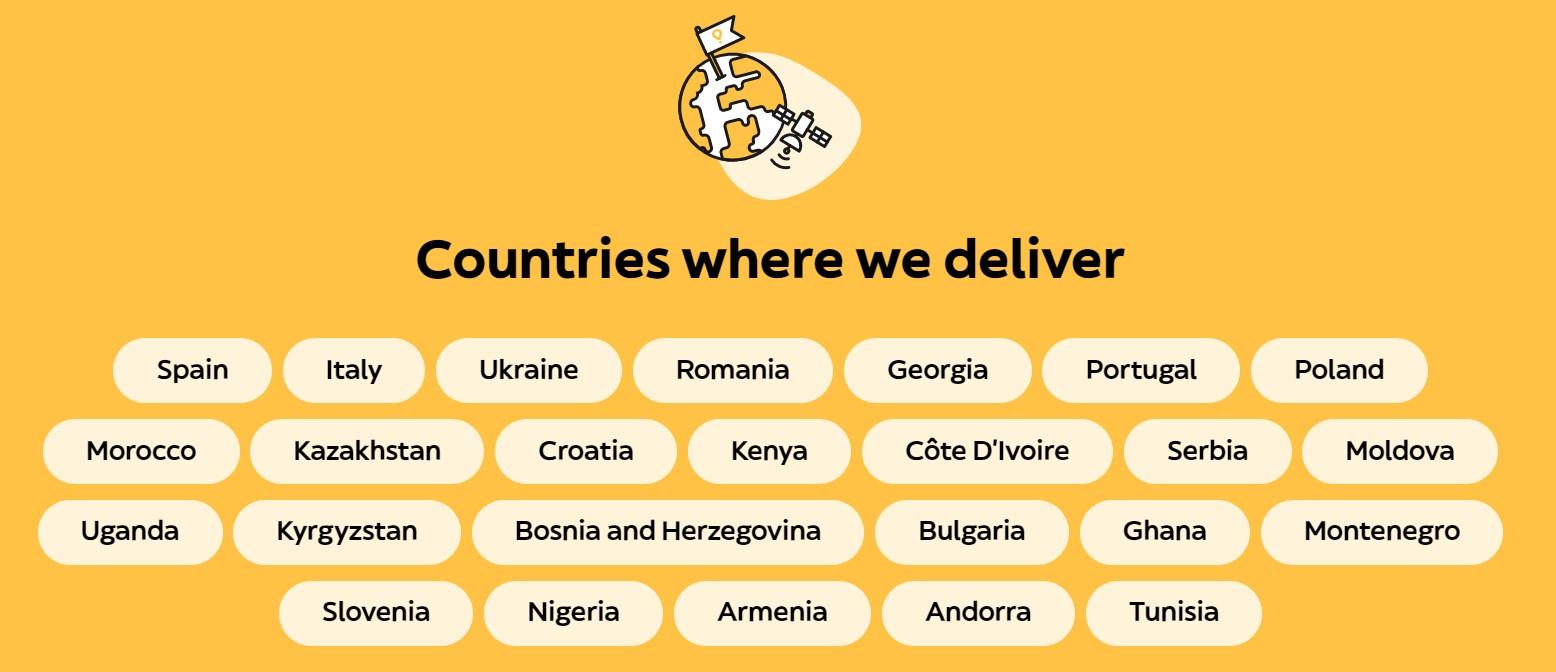 Launch date: Jan 2015 by Oscar Pierre and Sacha Michaud
Type: Mobile app, subscription, marketplace & e-commerce
Headquarters: Barcelona, Spain
Stage: Late growth acquired
Employees: 1000-5000
Firm valuation: $2,5b
Total funding: $992m
Already a unicorn company, Glovo operates in 25 markets and 1300 cities across Southern Europe, Central Asia, and Africa. The platform is a multi-category application connecting customers to service providers: restaurants, grocery and retail stores, pharmacies, and more. The app allows ordering and getting it delivered where and when wanted.
Launch date: Sep 2013 by Miguel Vicente, Agustín Gómez, Gerard Olivé
Type: Marketplace & e-commerce, commission, mobile app
Headquarters: Barcelona, Spain
Stage: Late VC
Employees: 201-500
Firm valuation: $832m
Total funding: $428m
Wallapop is a mobile app that connects 15 million users for buying and selling second-hand products. While it may seem like a simple e-commerce app, Wallapop actually works on giving a second chance to used products, thus supporting conscious consumerism and sustainability.

Launch date: 2012 by Robert Muñoz and David Okuniev
Type: SaaS, surveys, forms
Headquarters: Barcelona, Spain
Stage: Series C
Employees: 501-1000
Firm valuation: $540-810m
Total funding: $187m
Typeform is a cloud-based survey management solution that allows users to build people-friendly forms and surveys. Used for corporate purposes, the platform has various templates for creating forms, surveys, and quizzes to grow audiences or validate ideas.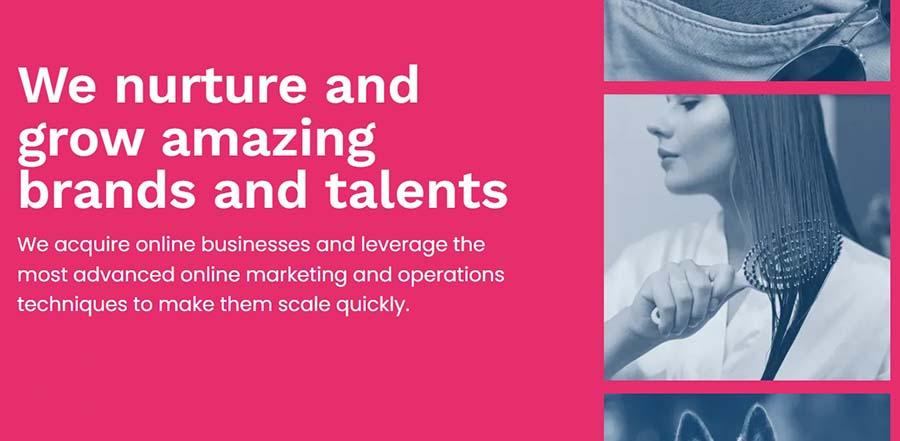 Launch date: 2020 by Ruben Ferreiro 
Type: Finance
Headquarters: Barcelona, Spain
Stage: Series A
Employees: 51-200
Firm valuation: $170 – 255m
Total funding: $59m
The Barcelona-based Yaba is an aggregator company for digital-native brands that sell via Amazon, supporting businesses' growth. Intending to accelerate small companies and boost their presence on Amazon, Yaba offers proprietary technology and a real-time dashboard for complete visibility of operations.
Epilog
For tech entrepreneurs, Barcelona offers a unique startup ecosystem, with a growing number of co-working spaces, incubators, and accelerators. The city is also home to several international tech conferences, such as Mobile World Congress, which brings together top leaders and innovators from around the world.
Travelers can find inspiration in Barcelona's unique blend of modernity and tradition. The city's stunning architecture, including works by Antoni Gaudí, will inspire creativity, while the vibrant street life and cultural events will immerse visitors in the local way of life.
Business professionals can benefit from Barcelona's strategic location, as it is a gateway to the Mediterranean region and a hub for international trade. The city is also home to several business associations and chambers of commerce, providing networking opportunities and access to valuable resources.
If you're interested in delving into the technology infrastructure and business prospects in Barcelona, you might want to consider exploring the coworking and freelancing options available in the city. Take a look at the guide highlighting the top coworking spaces in Barcelona. See also the best dates of flights to Barcelona in our Barcelona flights handbook.