Being a remote worker who can choose where to live is an exciting opportunity. You can relocate to technologically advanced cities, experience different cultures, meet new people, and network with international professionals.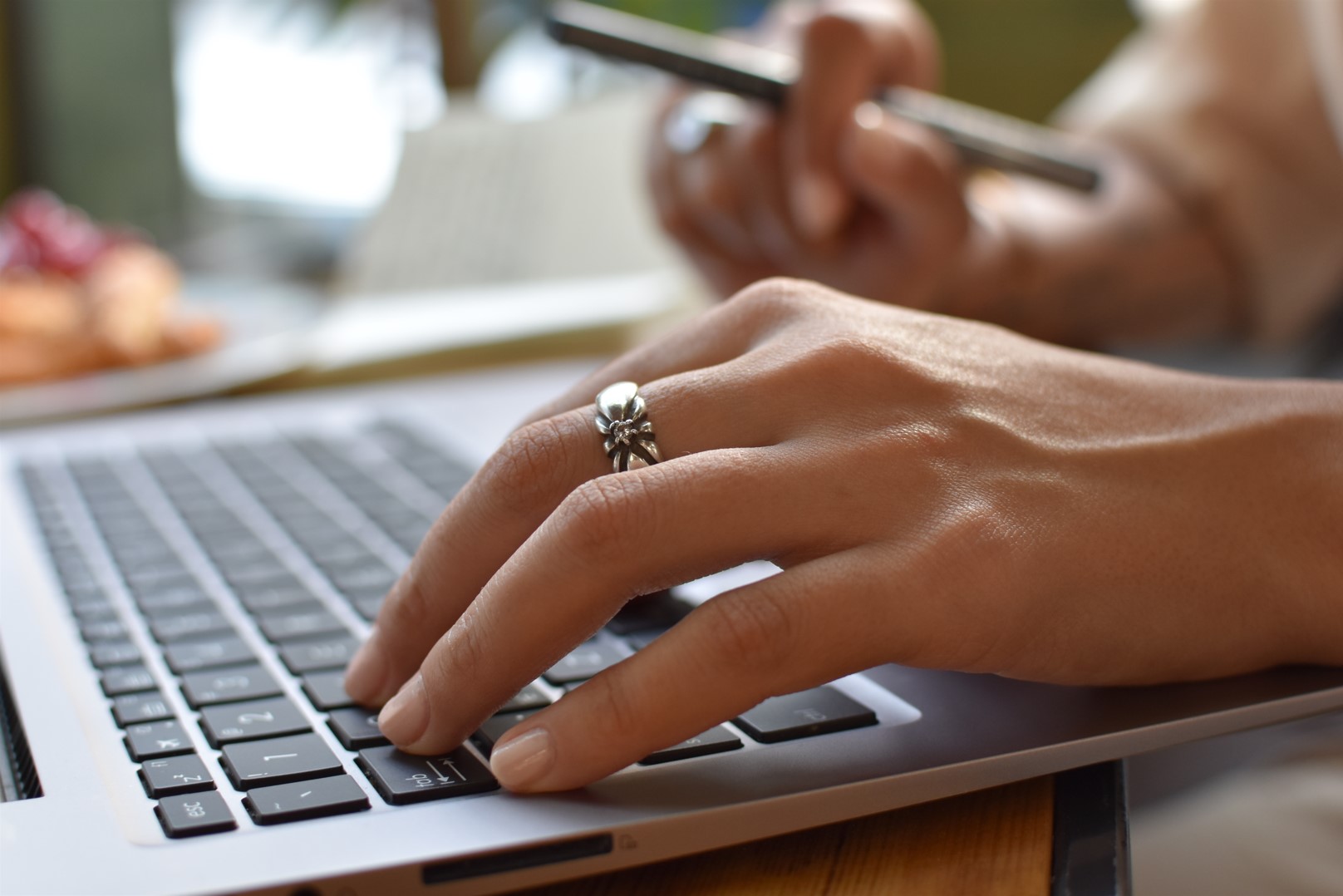 Tech travel destinations in Europe is a long-read checklist and guide for tech geeks and enthusiasts that are looking for new destinations to explore their infrastructure, meet new people, and startups, and learn new things both for professional intents and lifestyle purposes.
Europe has always been a popular travel destination, and for tech geeks, there's a lot to explore. With its rich and developed tech industry, startup accelerators, summits and museums, as well as bustling cities, Europe is always a good idea for tech enthusiasts to travel and get inspired. Whether you're a software developer, a gadget enthusiast, or just interested in the latest tech trends, Europe has many exciting destinations to satisfy your curiosity.
In this article, we'll explore the top travel destinations in Europe for tech geeks in 2023. From startup hubs with full of ideas to futuristic museums and cutting-edge tech events, we'll guide you through the best places to visit to indulge your passion for all things tech in Europe. So, grab your laptops and chargers and get ready for an exciting journey through some of the most innovative and tech-savvy destinations in Europe.
We've made a list of the top destinations in Europe where you will find a fast internet connection, comfy places to work, networking events, tasty food, and lots of attractions. Let's dig in. 
Berlin, Germany 
Berlin has a strong digital culture. It's a hub for collaborations, lectures, and networking. The technology industry in Berlin attracts a high number of tourists each year.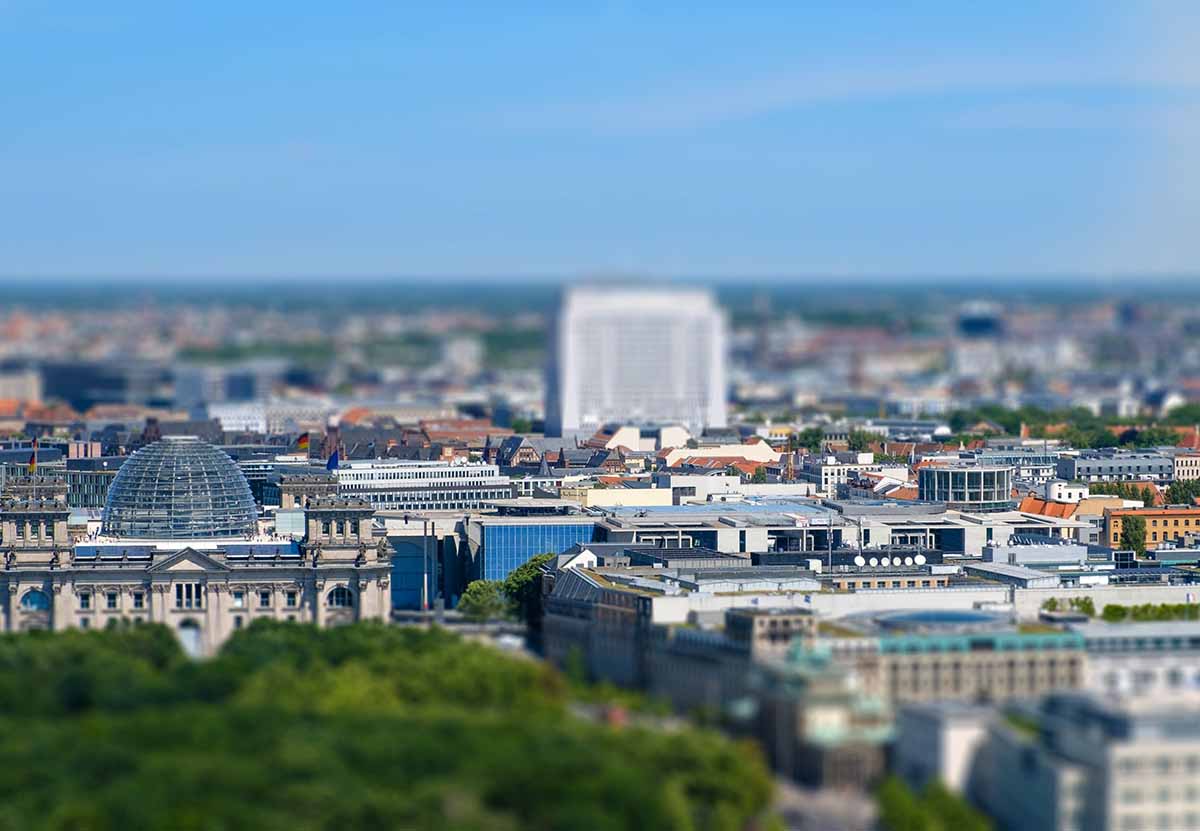 As a city that has undergone significant transformation and development over the last few decades, Berlin boasts a unique combination of modernity and history that can be appreciated by anyone interested in tech and travel.
Things to do in Berlin
See the historical Berlin Wall

Visit the Museum of Technology 

Meet tech people in Berlin

attending hub.berlin and other

tech events 

Admire the architecture and art collections at the Museum Island 

Breath fresh air taking a walk in Tiergarten park

Take part in the world's most popular film festival Berlinale 

Have an interactive journey at the Computer Games Museum
Brussels, Belgium 
The technology industry in Brussels is characterized by rapidly growing startups and vibrant digital life. Ghent is the startup capital of the city; it's a good place to meet tech people in Brussels.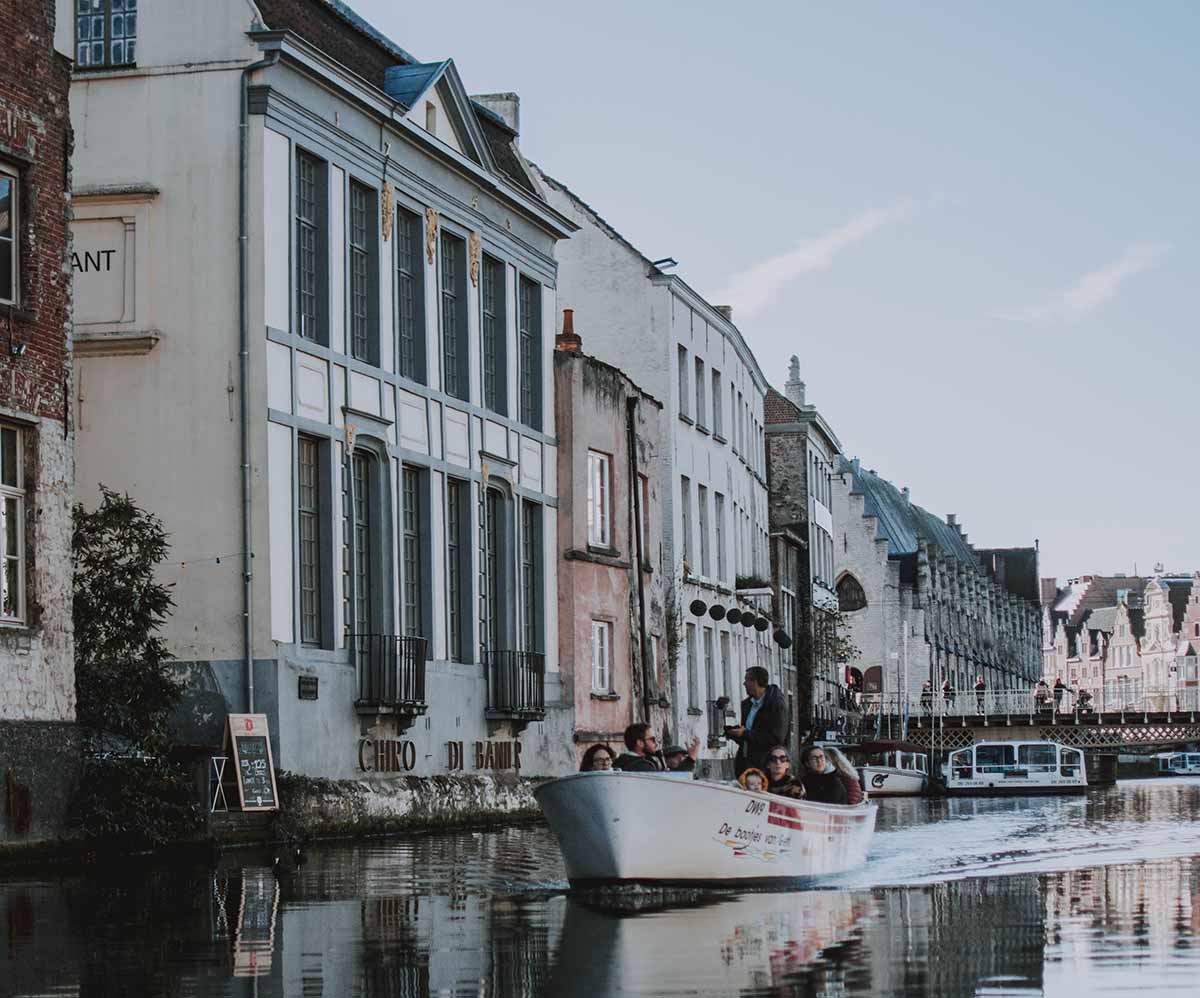 Brussels has a thriving startup scene, with a number of accelerators and incubators that support emerging tech companies. You'll find a range of innovative startups working on everything from fintech to virtual reality, making Brussels an exciting destination for tech enthusiasts.
Things to do in Brussels
Have a Belgian beer with fries at a local tavern 

Go to the seaside

Join

tech events

such as SymfonyCon Brussels

Stroll into the old town of Namur 

Attend a music festival or parade 

See diverse cultures and contrasts in the Saint-Josse-ten-Noode neighborhood 

Take a canal boat trip 
Organize your trip to Brussels
Paris, France 
The city of love is also known for innovation and vibrant tech events. As a digital nomad working in the technology industry in Paris, you can find plenty of attractions. 
With its strong tradition of innovation and world-class universities and research institutions, Paris is a hub for cutting-edge technologies such as artificial intelligence, biotech, and digital media.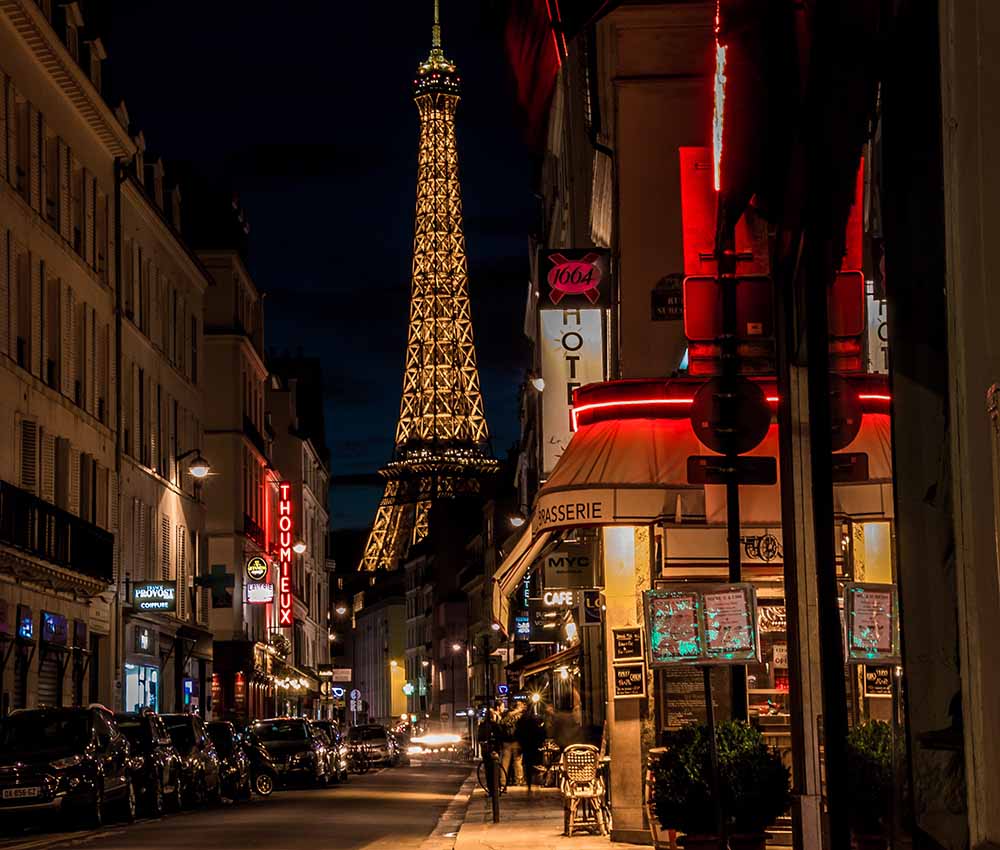 Things to do in Paris
Work in a cafe with a cup of cappuccino and a croissant

Have a street art day

Join a community and attend VivaTechnology to

meet tech people in Paris 

Enjoy a park view

Grab a warm baguette from a bakery 

Visit a wine bar 

Explore the Louvre
Select your flight date to Paris here
Helsinki, Finland 
The technology industry in Finland has the biggest workforce and is an essential part of the economy. The capital Helsinki is one of the most innovative European cities. 
Helsinki is known for its expertise in areas such as gaming, mobile technology, and artificial intelligence, and is home to many successful startups and multinational companies.
Things to do in Helsinki
Visit the historical Suomenlinna Fortress

Dive into Finnish culture in the Design District 

Take part in Slush and other

tech events

 

Taste traditional Finnish cheese 

Take a ferry to a nearby island 

Join network events to

meet tech people

in Helsinki 

Feel the history at the Museum of Technology

Go hiking 
Compare all flights to Helsinki
A Complete Guide for Helsinki visitor
Barcelona, Spain  
Due to the cheaper cost of living, advanced public transport, and other factors, Barcelona has become the center of the technology industry in Spain. The city has a growing startup ecosystem. It offers a wide range of tech events, courses, and workshops.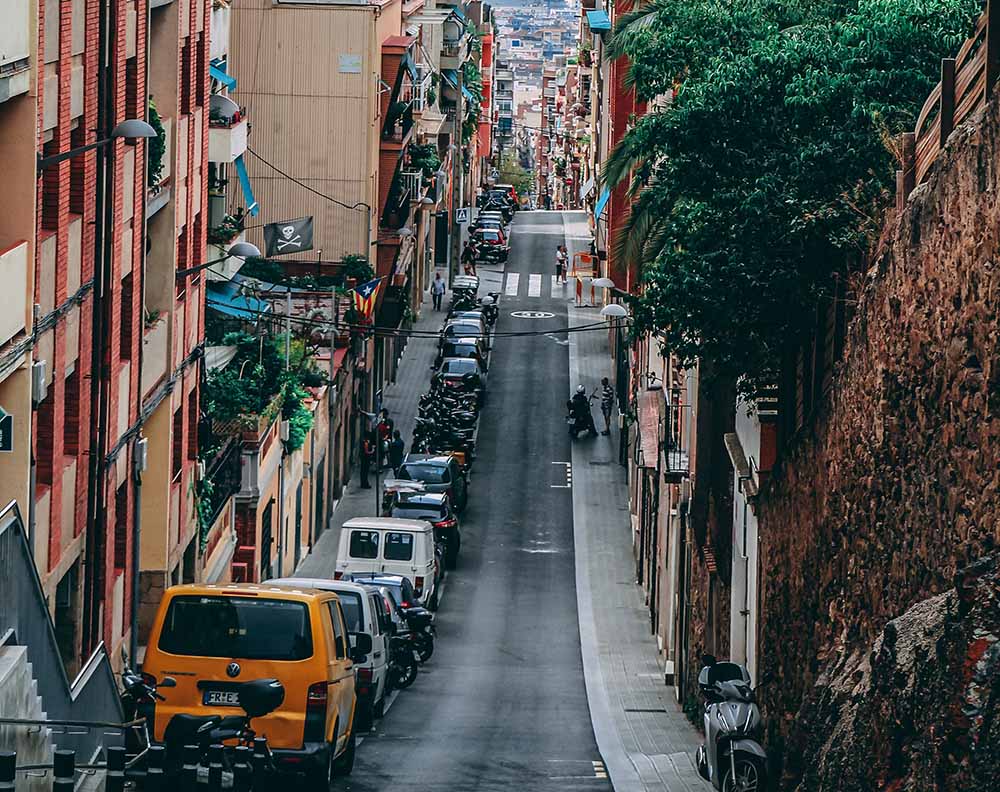 Things to do in Barcelona
Discover historical sights such as Sagrada Familia, and Barrio Gotico

Enjoy seafood paella at the beach 

Join the MWC Barcelona event to

meet tech people in Barcelona 

Party and discover Spanish culture at a music festival 

Roam along the street of La Rambla 

Go to the Picasso Museum 

Enjoy the city view from the Tibidabo amusement park
Browse cheap flights to Barcelona and the popular hotel selection
Lisbon, Portugal
In the last decade, the technology industry in Portugal has been growing at a fast rate, and now presents 10% of the country's GDP.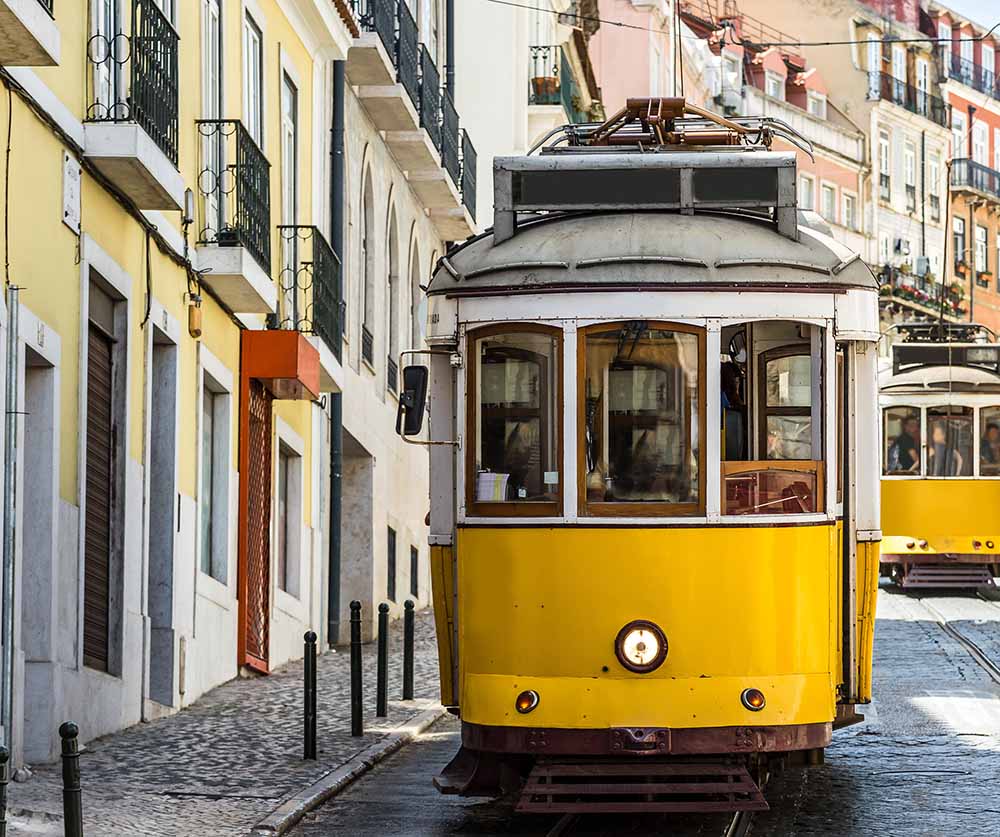 Lisbon's tech ecosystem is home to a wide range of innovative startups, as well as established companies in industries such as fintech, artificial intelligence, and biotech.
Things to do in Lisbon  
Visit Belem's historical sites 

Experience wine tasting 

Meet tech people in Lisbon

at

The Web Summit 

Discover the marine life in the Oceanarium 

Head to a cafe to have some iconic pastel de nata 

Take a cruise 

Walk along the waterfront and enjoy the city view 
Browse all flights to Lisbon, Portugal
Amsterdam, Netherlands
The advanced technology industry in Amsterdam offers an attractive environment for tech geeks. The Dutch capital is the main hotspot to meet tech people in the Netherlands, attend tech events, and find cozy places to work.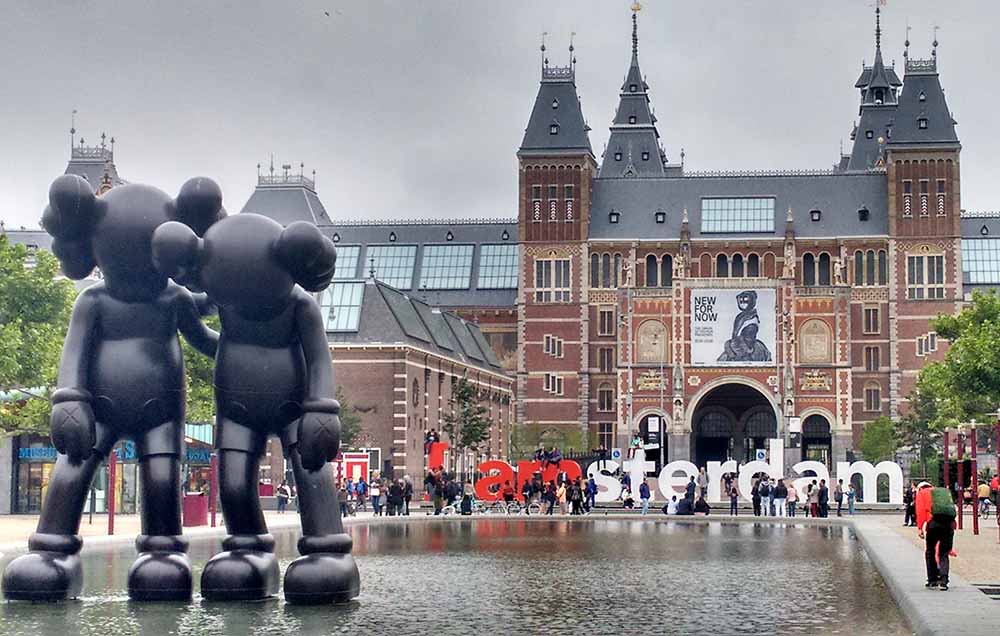 Things to do in Amsterdam 
Rent a bike and go on a tour 

Visit The Rijksmuseum, Van Gogh Museum, and

Anne Frank Museum

to delve into the art and history 

Attend the Codemotion Amsterdam conference 

Have a picnic at Vondelpark 

Wander the streets to discover city architecture 

Try a traditional haring (herring) sandwich 
Find cheap trip options to Amsterdam
Stockholm, Sweden
Sweden is another competitive country in Europe in terms of innovation and investments. The technology industry in Sweden is booming and presents a large share of the economy.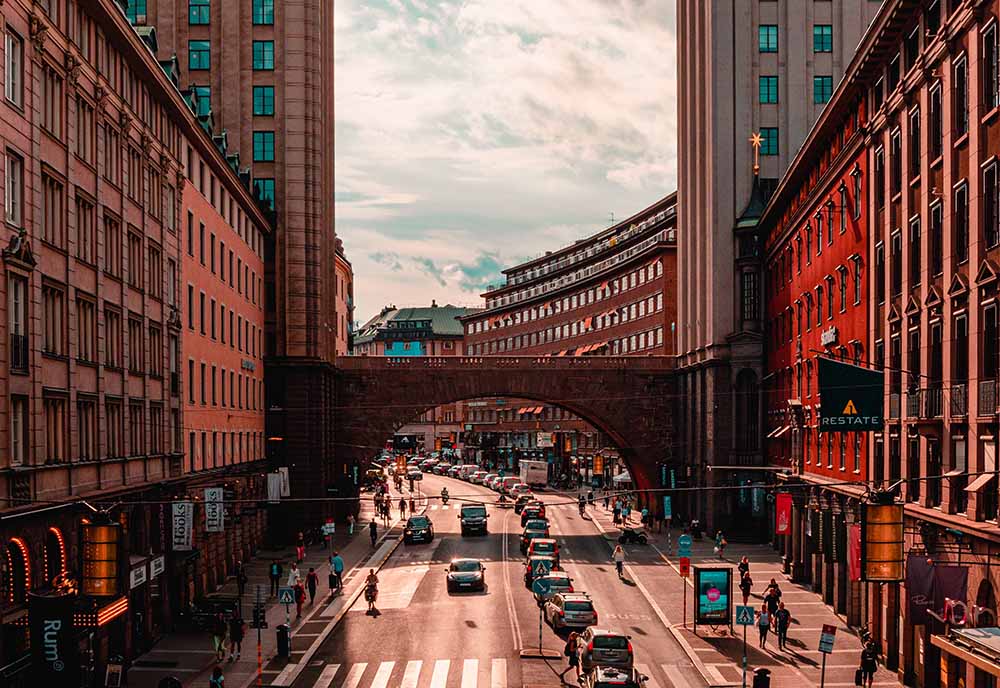 Things to do in Stockholm 
Visit the world's oldest open-air museum, Skansen 

Explore colorful buildings in the Old Town 

Meet tech people in Stockholm

by attending

 tech events

such as the ​​Nordic Region Conference 

Try traditional meatballs with mashed potatoes at a local restaurant

Go for a sightseeing cruise 

Enjoy fika at a cafe. In English, this means to have a cup of coffee and a snack

Take a Stockholm nature and wildlife tour 
Choose cheap air tickets for flights to Stockholm
Dublin, Ireland
The technology industry in Ireland has been seeing steady growth and is an essential component of the Irish labor market. Dublin combines lively tech events, historical sights, and modern architecture.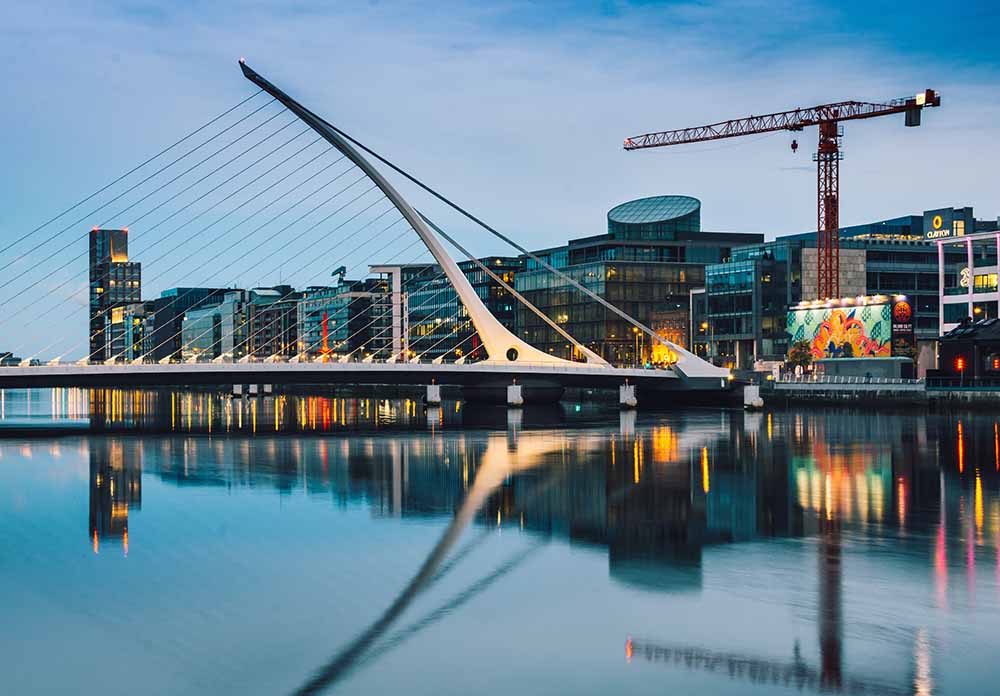 Dublin's tech ecosystem boasts modern office spaces, reliable high-speed internet connectivity, and a highly skilled workforce, making it an attractive destination for businesses and entrepreneurs in the tech sector.
Things to do in Dublin 
Visit the Temple Bar area, Dublin's cultural center 

Listen to traditional folk music over a cup of beer at a pub 

Admire roses and feel close to nature at the National Botanic Gardens 

Join the Dublin Tech Summit to

meet tech people in

the city 

Explore ancient manuscripts at the Trinity college 

Pay a visit to the Guinness Storehouse to learn more about Irish beers 

Experience Ireland's history by visiting Saint Patrick's Cathedral 

Try traditional Irish stew 
See the Dublin flights directory
Yerevan, Armenia
Armenia has become an attractive destination for techies, international investors and large corporations. The technology industry in Armenia is growing by 20% annually. Next to the dynamic startup economy, there are well-established enterprises and branches of global corporations. The capital Yerevan is the largest technological hub in Armenia, where you can find cozy places to rest and work, enjoy evening walks, go to the museums, and more.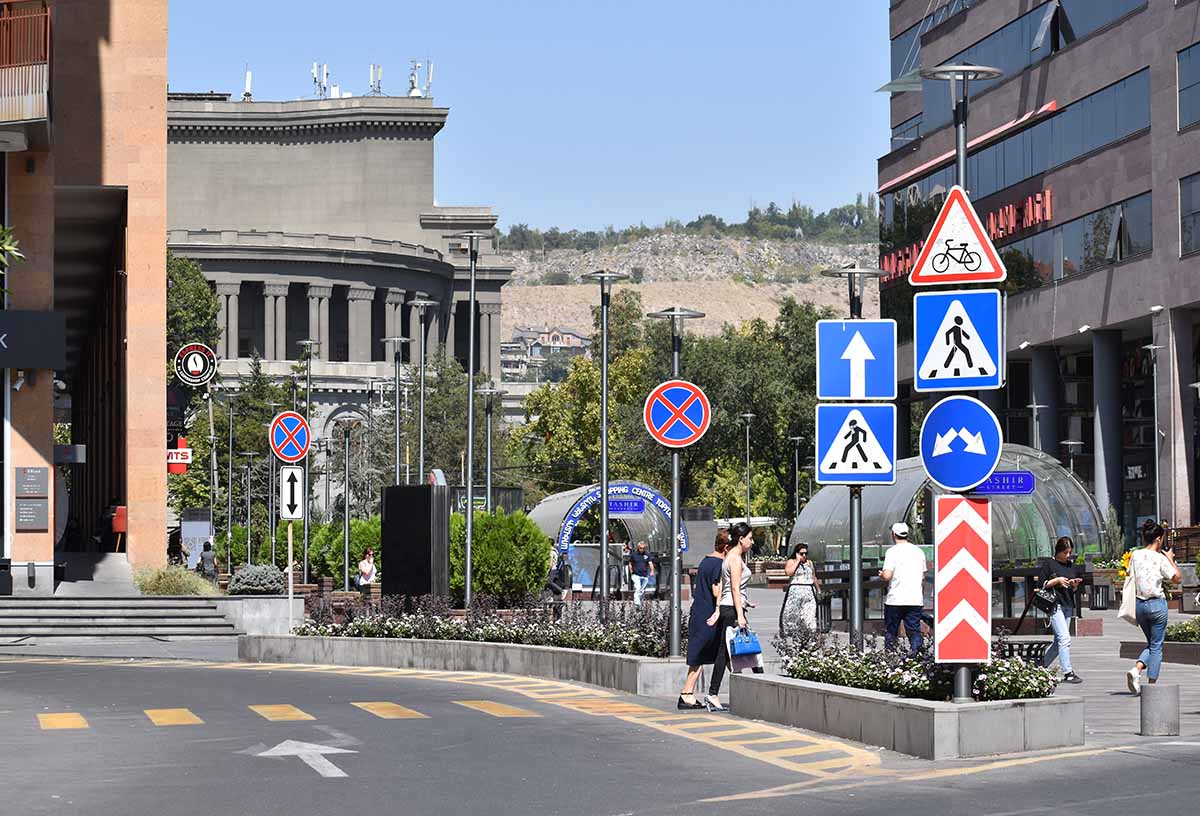 In the past two to three years, Armenia has emerged as a popular choice among those who are seeking to relocate or work as digital nomads. The country has witnessed an influx of tech enthusiasts and freelancers from India, Iran, and CIS countries. This trend is attributed to the open and democratic policies of the Armenian government.
Things to do in Yerevan 
Schedule a tour at TUMO, a center for free education for teens. This  Armenian program is expanding to other European cities. 

Visit Armath Engineering Labs, another education center for young learners. Here you can meet future tech specialists and get familiar with their journey. 

Meet tech people in Armenia

by taking part in the Tech Week event. 

See the world's

oldest leather shoe

at the History Museum of Armenia. 

See the world's oldest

winery

by taking a day trip to the village of Areni. 

Enjoy the panoramic view of Yerevan and Mount Ararat from Cascade. 

Drink pure water from "pulpulak," small, ornamented fountains you can see everywhere. 

Take a trip to Garni to see historical sights.

Try gata, a traditional Armenian dessert. 

Back in soviet times atmosphere in children's railway of Yerevan.
Find cheap tickets to Yerevan
Select a comfortable hotel from the list of hotels in Yerevan
Copenhagen, Denmark 
This is another top location for techies in Europe. The technology industry in Denmark is highly developed. Capital Copenhagen is a burgeoning technology and startup hub where you can find different attractions and tech events.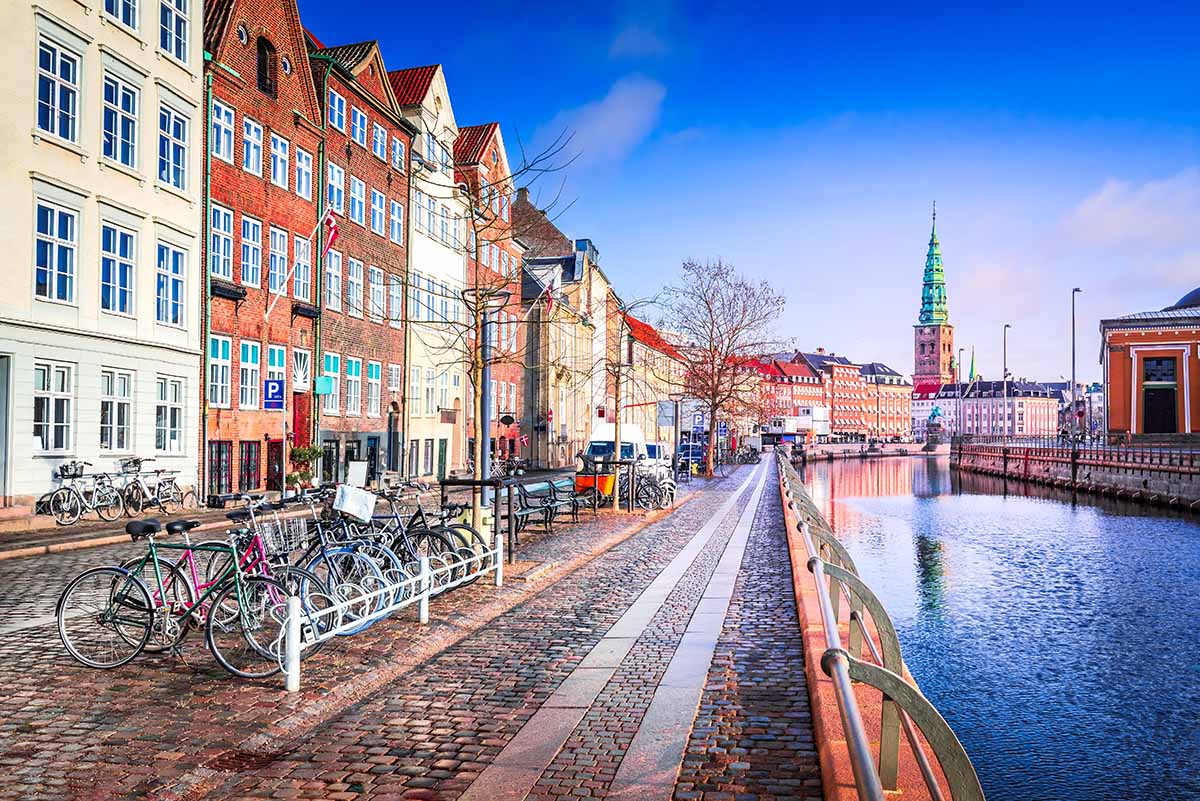 Copenhagen is one of the most sustainable cities in the world, with a strong focus on green technology and energy efficiency. Exploring the city's sustainable initiatives, such as its network of bike lanes and its green energy solutions, can provide insights into the latest in environmental technology.
Things to do in Copenhagen 
Stroll along the streets to see lego bricks and colorful crooked houses 

Walk beside the Nyhavn canal, surrounded by jazz music 

Attend NDC Copenhagen to

meet tech people

in the city  

Visit Tivoli Gardens to relax 

Have a one-hour trip from Copenhagen to see Kronborg Castle, a place that inspired Shakespeare to write Hamlet 

See the Little Mermaid Statue 

Have smørrebrød (open-faced sandwiches) for lunch 

Explore Danish pastries and desserts; traditional apple cake, sweet rice pudding, licorice, etc.
See the cheapest flights to Copenhagen
Munich, Germany
Bavaria's capital Munich is home to diverse technology companies. Major corporations like Allianz, BMW, and Siemens are located here. The city is also a headquarters for international tech organizations like Google, IBM, Microsoft, and others. The technology industry in Munich is a mix of old and new.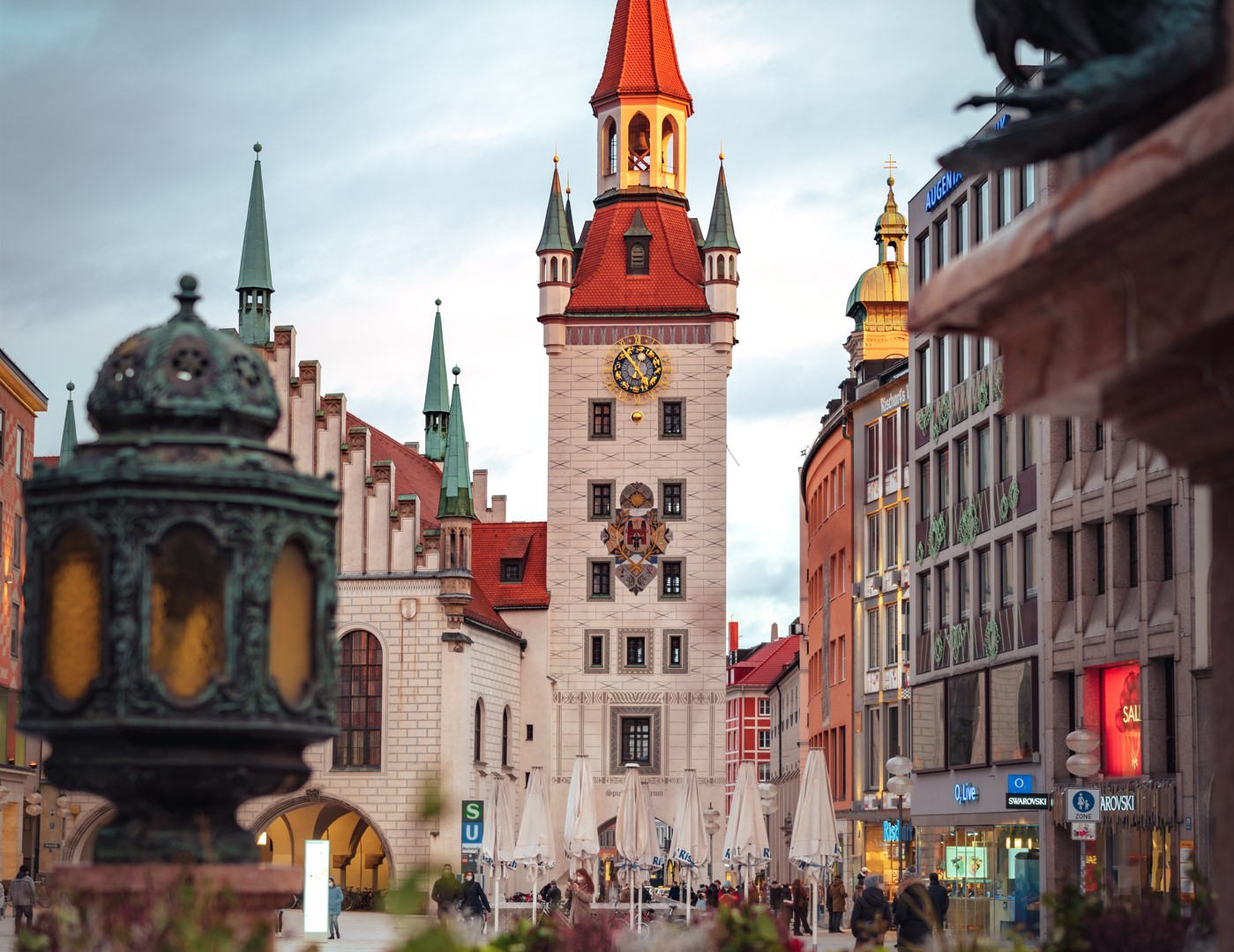 From the annual Bits & Pretzels conference to the numerous hackathons and meetups, Munich offers a wealth of opportunities for tech professionals and enthusiasts to connect, learn, and innovate.
Things to do in Munich 
Take a walk around the Olympiapiark 

Visit the Hellabrunn Zoo, the first geo-zoo in the world  

Meet tech people in

Munich at The Software Architecture Summit

Drink beer and dance at Oktoberfest  

Experience skiing or hiking in the Bavarian Alps

Go to the BMW Museum 

Have traditional Bavarian sausage for breakfast 
See the best dates of flights to Munich
Vaduz, Liechtenstein
This Western European country is obviously one of the best tech travel destinations in Europe. The small country has a growing startup ecosystem and expanding digital infrastructure. The technology industry in Liechtenstein is a rapidly-growing area. With government support, the country has been adopting blockchain and other emerging technologies to meet modern technical requirements. 
Liechtenstein is a pioneer in Fintech and Blockchain technology. The country's government has taken an active role in creating a welcoming environment for these technologies, making Liechtenstein a great place to explore the latest in blockchain and financial technology.
Things to do in Vaduz 
Walk along the main street of Städtle (English: small town) to explore art and culture 

Visit Vaduz Castle, the official residence of the Prince of Liechtenstein

Go to the mountains to admire the Alpine nature 

Join the "Fintech.li" Conference to

meet tech people in Liechtenstein

Go on a tour to The Prince of Liechtenstein Winery 

See historic art crafts at the Liechtenstein National Museum

Explore the Old Rhine Bridge, a historical wooden bridge that links Liechtenstein and Switzerland 
The quick bucket list of Liechtenstein
Warsaw, Poland
Poland is a hotspot for software development in Europe. Domestic companies and global agencies together empower the steady growth of the technology industry in Poland. The capital Warsaw is a nice place to live and work.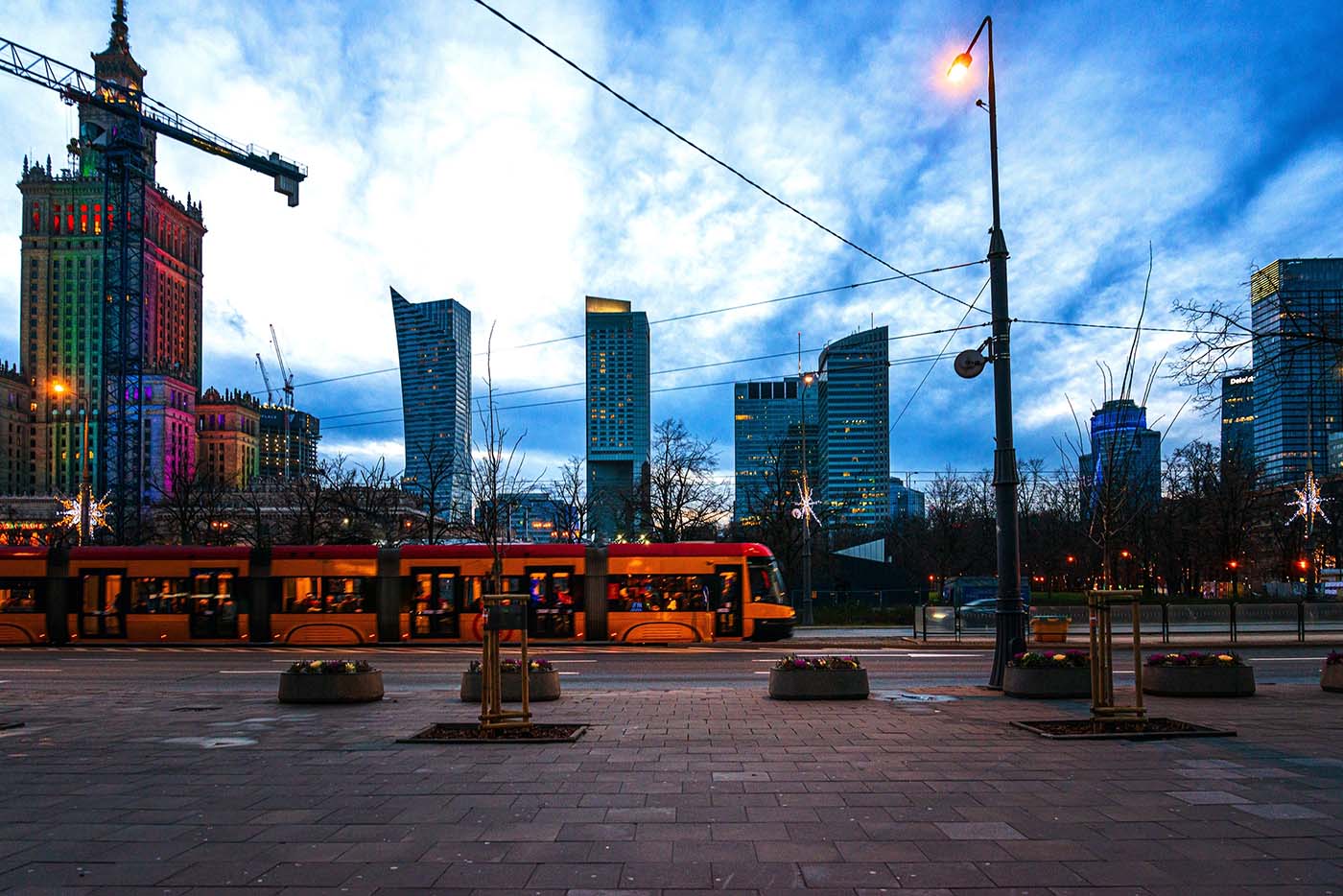 Warsaw is home to several tech parks and centers that serve as a meeting point for tech enthusiasts, entrepreneurs, and investors. These centers provide an excellent platform to network, collaborate and engage with the local tech community.
Things to do in Warsaw
Roam around the Old Town Square to feel the city's atmosphere

Taste Polish pierogi

(little dumplings) at a local restaurant 

Participate in the 4Developers tech festival to

meet tech people in Warsaw

 

Explore cultural treasures at the Royal Castle 

Indulge yourself in science at the Copernicus Science Center 

Relax while watching peacocks at the picturesque

Łazienki Park 

Shop at a luxury mall 
Browse all flights to Warsaw from any location.
Learn 20 things about Warsaw.
Tech events in Europe
The top 8 tech conferences in Europe are worth considering as a trip motivation.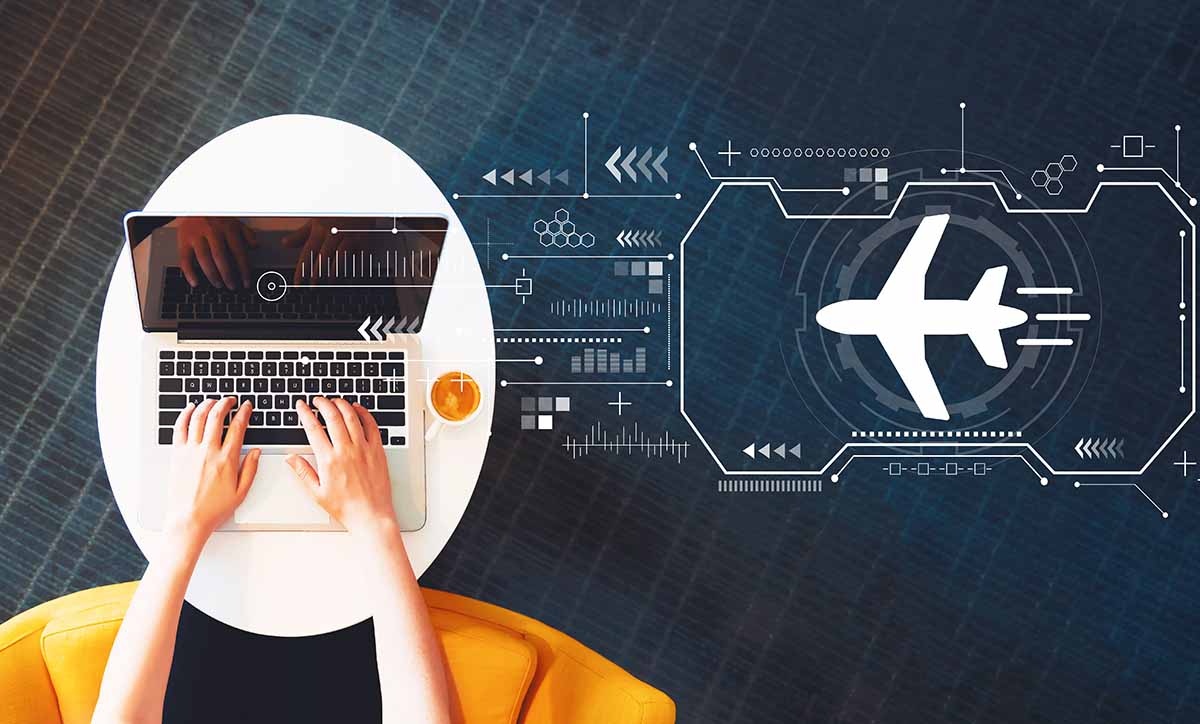 Attending a tech conference can be a powerful source of inspiration, allowing you to learn about emerging trends, new technologies, and cutting-edge ideas from some of the brightest minds in the industry. These events are not only a great opportunity to expand your professional network and gain new insights but also a chance to experience a new city and culture. So, if you're looking for a unique and exciting way to fuel your passion for technology and explore new places, attending a tech conference might just be the perfect trip motivation for you.
Web Summit is one of the largest tech conferences in Europe, attracting more than 70,000 attendees from over 170 countries. It is a multi-day event held in Lisbon, Portugal, that features keynote speakers, startup pitches, and networking opportunities.
Mobile World Congress (MWC) is one of the most significant events in the mobile industry, featuring keynote speeches from top executives and showcasing the latest technology and innovations in mobile devices. MWC is held annually in Barcelona, Spain, and attracts more than 100,000 attendees.
CEBIT is a major tech conference held in Hannover, Germany, that focuses on innovation and digitalization in business. It features exhibitions, conferences, and networking opportunities with industry experts, entrepreneurs, and investors.
The Brussels Tech Summit is a one-day event that brings together some of the brightest minds in tech to discuss the latest trends and innovations in the industry. The event includes keynote speeches, panel discussions, and networking opportunities. The Tech.eu summit is going to be held in May 24, 2023.
TechCrunch Disrupt is a premier startup event held in several locations across Europe, including Berlin, London, and Paris. It is a multi-day conference that features startup pitches, fireside chats with industry leaders, and networking opportunities with investors.
VivaTech is a leading technology conference held in Paris, France, that brings together startups, investors, and corporate executives to explore the latest innovations and trends in the tech industry. The conference features keynote speeches, startup pitches, and networking opportunities.
The FOSDEM event held in Brussels annually is a gathering of software developers to collaborate and exchange ideas on free and open-source software. It is a free event that attracts thousands of developers from around the globe.
Bonus events
And here are two more technological events, which you hardly hear about in the popular media, but which can become a point of interest and a basis for new developments for techno-enthusiasts and entrepreneurs.
Since 2005, the UATE has been organizing the annual DigiTec Expo, which showcases the technological achievements and potential of Armenia's tech sector. In addition to the exhibition, the DigiTec Summit has been held in Yerevan since 2021, which brings together high-tech leaders in parallel with the event. From March 10 to 12, 2023, the Karen Demirchyan Sports and Concerts Complex in Yerevan will host the Digitec exhibition and forum.
Linq, the foremost technology conference in the Mediterranean, brings together c-level executives, investors, policymakers, and tech enthusiasts to inspire, educate, and foster connections. Every year, the conference carefully selects a stunning location to host the event. The organizers aim to offer a chance to take a break from the daily routine and showcase Cyprus from a unique viewpoint. The upcoming Linq conference is scheduled to take place in Paphos, Cyprus, in September 2023.