If you're planning a trip to Helsinki, you'll find plenty of things to do to keep you entertained. The city is home to numerous museums and galleries, including the Helsinki Art Museum and the Kiasma Museum of Contemporary Art, so there's plenty to explore for culture enthusiasts.
Foodies will also be in heaven, with a wide variety of delicious Finnish cuisine to try as well as international options. And if you just want to relax, you can take a stroll through one of Helsinki's many parks or visit one of the city's numerous beaches. So let's go and plan your flight to Helsinki with Euro Directions flight search service!
TOP 10 facts about Helsinki, Finland
Helsinki is the capital and largest city of Finland, with a population of over 600,000 people.
The city is located on the southern coast of Finland, on the shore of the Gulf of Finland, which is part of the Baltic Sea.
Helsinki was founded in 1550 by King Gustav I of Sweden, and it has played an important role in the history of Finland ever since.
The official languages of Helsinki are Finnish and Swedish, although many residents also speak English.
Helsinki is known for its many cultural attractions, including museums, galleries, and music venues. The city is home to the Helsinki Art Museum, the Kiasma Museum of Contemporary Art, and the Finnish National Opera, among others.
Helsinki is also home to a number of iconic landmarks, including the Helsinki Cathedral, the Helsinki Central railway station, and Suomenlinna, a sea fortress that is now a UNESCO World Heritage site.
The city has a thriving food scene, with a wide variety of Finnish and international cuisine to choose from. Popular Finnish dishes include savory pastries called "pies," reindeer meat, and a variety of fish dishes.
Helsinki is known for its cold winters and mild summers, with temperatures ranging from -10°C to 30°C throughout the year.
The city has a strong sporting culture, with popular sports including ice hockey, soccer, and cross-country skiing. Helsinki has also hosted several major sporting events, including the 1952 Summer Olympics and the 1997 World Championships in Athletics.
Helsinki is home to several universities and higher education institutions, including the University of Helsinki, the Helsinki University of Technology, and the Helsinki School of Economics.
Visit Helsinki
As you explore this dynamic and exciting city, we hope you will be inspired by its rich history, stunning architecture, amazing streets and thriving arts and culture scene. Whether you're interested in visiting museums and galleries, trying delicious Finnish cuisine, or just taking in the sights and sounds of the city, Helsinki has hidden something for any kind of tourist.
So check your bags, plan your holidays, and get ready to fall in love with Helsinki. It's a city full of surprises and delights, and we can't wait for you to discover all that it has to offer. Welcome to Helsinki – we hope you enjoy your stay!
TOP 5 must-see sights in Helsinki
Helsinki Cathedral – This iconic white cathedral is one of the most recognizable landmarks in Helsinki, with its distinctive green dome and neoclassical design. It is located in the heart of the city and is open to visitors year-round.
Helsinki Central railway station – This beautiful Art Nouveau building is the main transportation hub in Helsinki, with trains, buses, and trams all converging here. It is also home to a number of shops and restaurants, making it a popular spot for both locals and tourists.
Suomenlinna – This sea fortress is located on a group of islands just off the coast of Helsinki and is a popular destination for both tourists and locals. It was built in the 18th century and is now a UNESCO World Heritage site.
Helsinki Art Museum – This museum is home to a wide variety of Finnish and international art, including paintings, sculptures, and installations. It is located in the Töölö district of Helsinki and is known for its modern, spacious galleries.
Kiasma Museum of Contemporary Art – This modern museum is dedicated to contemporary art and is home to a diverse collection of paintings, sculptures, and installations by artists from around the world. It is located in the heart of Helsinki and is a must-see for anyone interested in the contemporary art scene.
What to eat in Helsinki?
There are many delicious things to eat in Helsinki, with a wide variety of Finnish and international cuisine to choose from. Some popular Finnish dishes include:
Pies – Savory pastries filled with a variety of ingredients such as meat, vegetables, or cheese.
Reindeer meat – Reindeer is a popular ingredient in Finnish cuisine, and can be found in dishes such as reindeer stew or reindeer meatballs.
Fish dishes – Finland has a long tradition of fishing, and there are many delicious fish dishes to try in Helsinki, including salmon, herring, and whitefish.
Karelian pasties – These savory pastries are traditionally filled with rice and eaten with a side of boiled egg and butter.
Grilled sausage – Grilled sausage, or "grillimakkara," is a popular street food in Helsinki and can be found at many outdoor markets and festivals.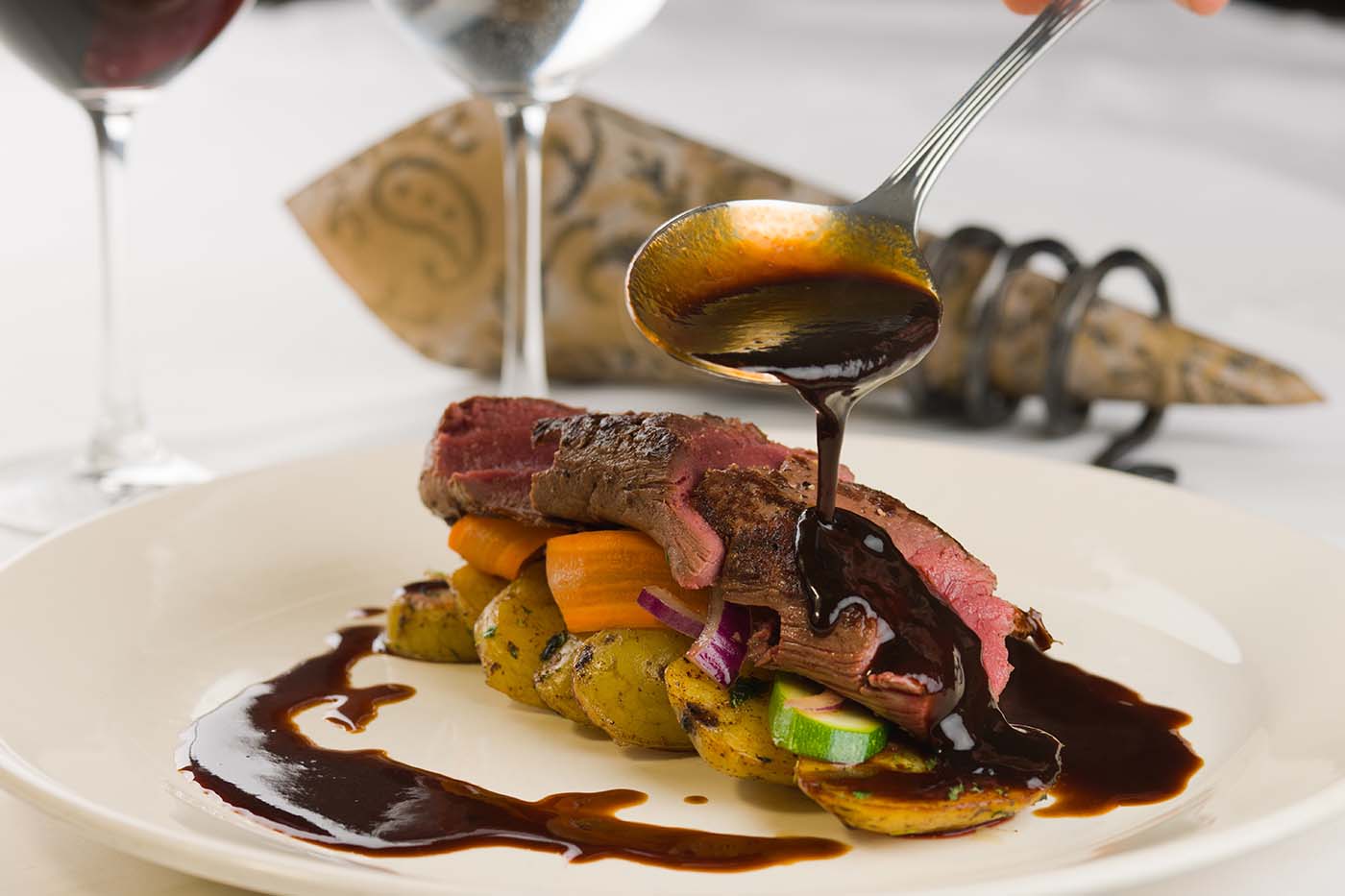 In addition to traditional Finnish dishes, you'll also find a wide variety of international cuisine in Helsinki, including Italian, Indian, Chinese, and more. So whether you're in the mood for something familiar or something new, you'll find plenty of delicious options in Helsinki.
Here are six cafes and restaurants in Helsinki that are worth visiting
Juuri: This restaurant is known for its traditional Finnish cuisine made with locally-sourced ingredients.
Olo: This restaurant is considered one of the best in Helsinki and offers a modern twist on traditional Finnish dishes.
Sandro: This Italian restaurant is a great place to go for a romantic dinner or a special occasion. It has a cozy, intimate atmosphere and serves authentic Italian dishes.
Farang: This restaurant is a great option for those looking to try some Thai food in Helsinki. It has a unique blend of flavors and a welcoming atmosphere.
Demo: This cafe is a popular spot for breakfast and lunch in Helsinki. It has a cozy, homey atmosphere and serves delicious food made with fresh, local ingredients.
Gastromonster: This restaurant is a great choice for those looking to try something a little different. It serves fusion cuisine that combines elements from different culinary traditions.
Best season for visiting Helsinki
The best season for visiting Helsinki depends on your personal preferences and what you hope to do while you're there.
Summer (June-August) is a popular time to visit Helsinki, with warm temperatures and long days. This is a great time to explore the city's outdoor attractions, such as its parks and beaches, and to enjoy events such as the Helsinki Festival and the Helsinki Beach Festival.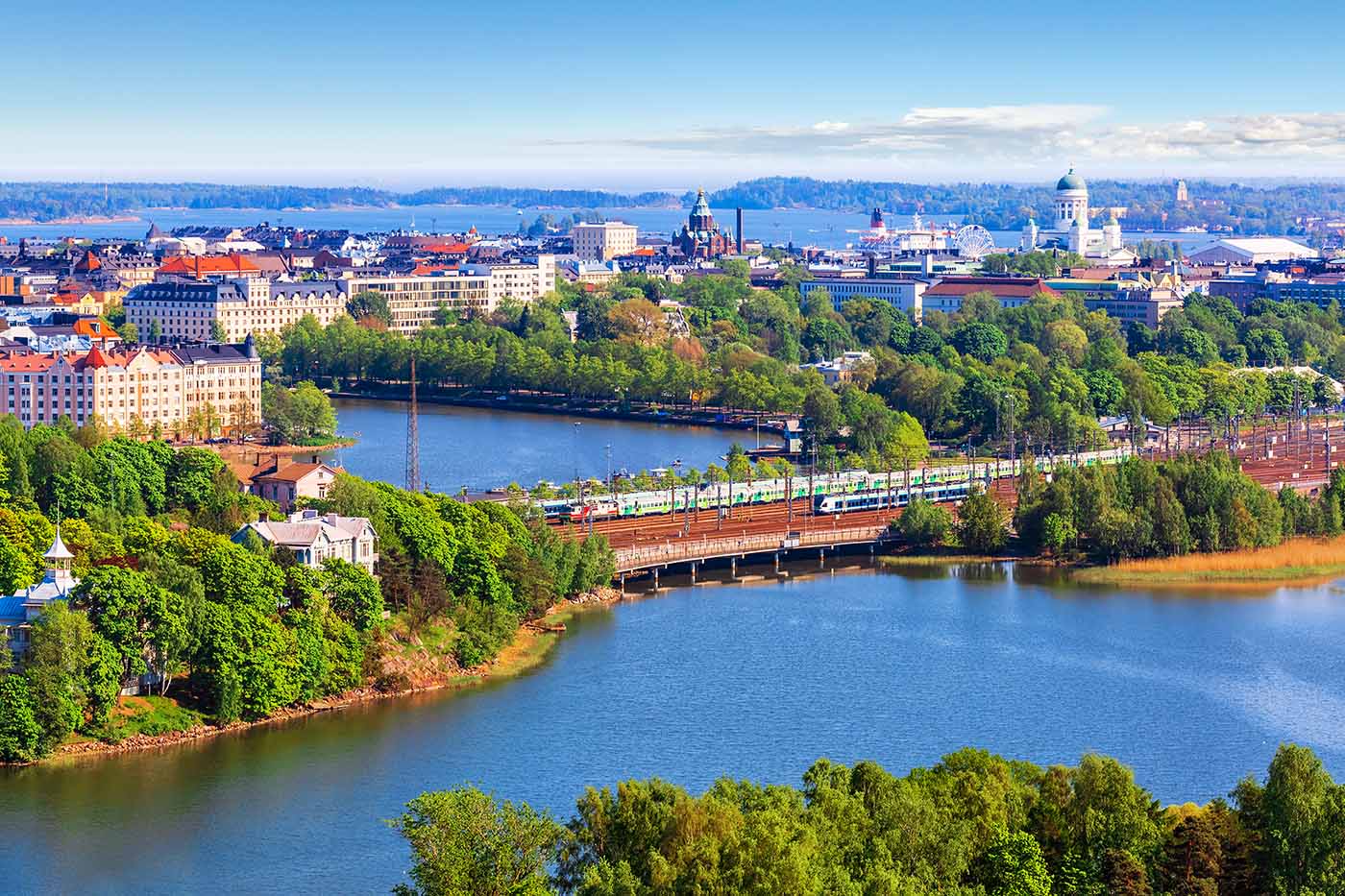 Spring (March-May) and fall (September-November) are also nice times to visit, with cooler temperatures and shorter days. These seasons offer a more relaxed atmosphere and may be a good choice for those looking to avoid the crowds of the summer tourist season.
Winter (December-February) can be a magical time to visit Helsinki, with the city covered in a blanket of snow and the holiday season in full swing. However, it can also be very cold, with temperatures often dropping below freezing. If you do visit during the winter, be sure to dress warmly and take advantage of the city's many indoor attractions, such as its museums and galleries.
How to buy cheap air tickets to Helsinki?
Are you planning a trip to the amazing city of Helsinki? Here is EuroDirections.com, the premier flight search engine which helps travelers find cheap flights to Helsinki and beyond!
Our cheap flight search system makes it easy to compare prices and find the best deals on flights to Helsinki from your city. Simply check your travel dates and destination in Helsinki cheap flights calendar, and we'll do the rest! With EuroDirections.com, you can be confident that you're getting the best price on your flight.
Find hotels in Helsinki
Subscribe now and get fresh updates from Euro Directions
We send only useful content and fresh deals only once a week, so you won't be overwhelmed with too many emails. We value your time and want to make sure you are getting the most out of our newsletters.