Solo travel is a journey of self-discovery where you can immerse yourself in new cultures, explore the world's beauty, and fall in love with the adventure of life. It allows individuals to set their own pace, make their own plans, and follow their hearts wherever they lead. It's a tale of bravery and liberation, where the only constant is the thrill of the unknown and the promise of a passionate affair with the world. Whether it's a scenic hike, a cultural excursion, or simply getting lost in a bustling city, solo traveling is a love story waiting to be written. 
Still, solo traveling can be daunting, especially for those who have never done it and worry about security and a possible feeling of loneliness. The primary factor in mastering the first solo travel experience is choosing the right destination. In these terms, Europe can be the best choice for the abundance of activities to be engaged in during the tour. 
What is Solo Travel?
Solo travel is a choice and not a compulsion, so if your views are biased, it is time to reconsider how you feel about it. Traveling alone can be both exhilarating and intimidating, but it's an experience that demands great inspiration and can lead to personal growth and a deeper understanding of the world. It allows travelers to immerse themselves in new cultures, try new culinary, and, of course, meet new people. It's also a great way to test one's independence and resilience, as travelers are solely responsible for their own safety and well-being.
Whether it's for a weekend getaway or a longer trip, solo travel is a journey that can have a lasting impact on a person's life. 
Benefits of traveling alone
Traveling is a huge benefit, regardless of the number of group members or tickets booked. The chance to explore new places, expand your horizons, and fill your life with emotions is uncompromising.
Solo travel is a growing trend, and for a good reason. It's a unique experience that offers numerous benefits to those who embark on such journeys. 
Solo travel helps personal growth
Traveling alone can be challenging, but it's also an excellent opportunity for personal growth. You'll learn to rely on yourself and become more confident in your abilities. It is your time to learn more about yourself, make decisions, and love how you feel. It is your unique journey to self-discovery.
Traveling alone is about flexibility 
When traveling solo, you have the freedom to change your itinerary at any time. This enables you to pursue your interests and venture off the beaten path. Trust your gut, follow your heart, and enjoy your travel. 
Solo travel is about immersion in culture
Traveling solo allows you to immerse yourself in the local culture without the influence of others. You can try new foods, meet new people, and learn about the local way of life.
A chance to improve language skills
Traveling with a group or a partner limits your communication with locals, while solo travel is a great chance to connect with locals and learn their language and culture. And you can be certain that you will soon prefer only solo travel. 
Meeting New People and making friends
Traveling alone may seem lonely, but it's an excellent opportunity to meet new people. You'll have the chance to connect with locals and other travelers in a way that you may not be able to do otherwise. Solo travelers always hang out together, make groups for trips, and end up with good friends even after the tour. 
Boost in Confidence
Solo travel can be intimidating, but it's also a great way to boost your confidence and step out of your comfort zone by challenging yourself. You'll learn to navigate new situations and make decisions on your own.
The Rise of Solo Travel in Europe: An Overview of the Trend
Solo travel is not a new thing. Before the pandemic, between 2016 and 2019, Google searches for the "solo travel" term increased by 131%; if not for the pandemic, the numbers would have increased by 60%. By the way, a 230% increase was registered for the search term "solo women travel," supported by multiple articles and social communities supporting women travelers worldwide. 
One of the driving forces behind solo travel is the growing number of people living alone, who have become the primary audience for solo travelers. Promoted as one of the European travel trends for 2023, solo travel is predicted to have a 24% rise, especially among Gen Z, followed by Millennials. 
Quick stats about solo traveling.
84% of solo travelers are women over 55 with high-income levels.

11% of the travel market are solo travelers.

Over 5 million Instagram posts are found with the #solotravel hashtag.

25% of travelers think of experiencing solo travel in the next 12 months. 

88% of solo travelers between 25-34 choose off-beaten paths when traveling alone. 84% of the same age group appreciate mostly food and drinks during travel.
The Best European Cities for Solo Travel
Discover the thrill of solo travel in Europe! From Lisbon to Larnaca, these top 6 cities offer a mix of history, culture, and adventure. Immerse yourself in the vibrant nightlife, stunning architecture, rich heritage, and breathtaking beauty. Solo travel has never looked better!
Berlin for the best nightlife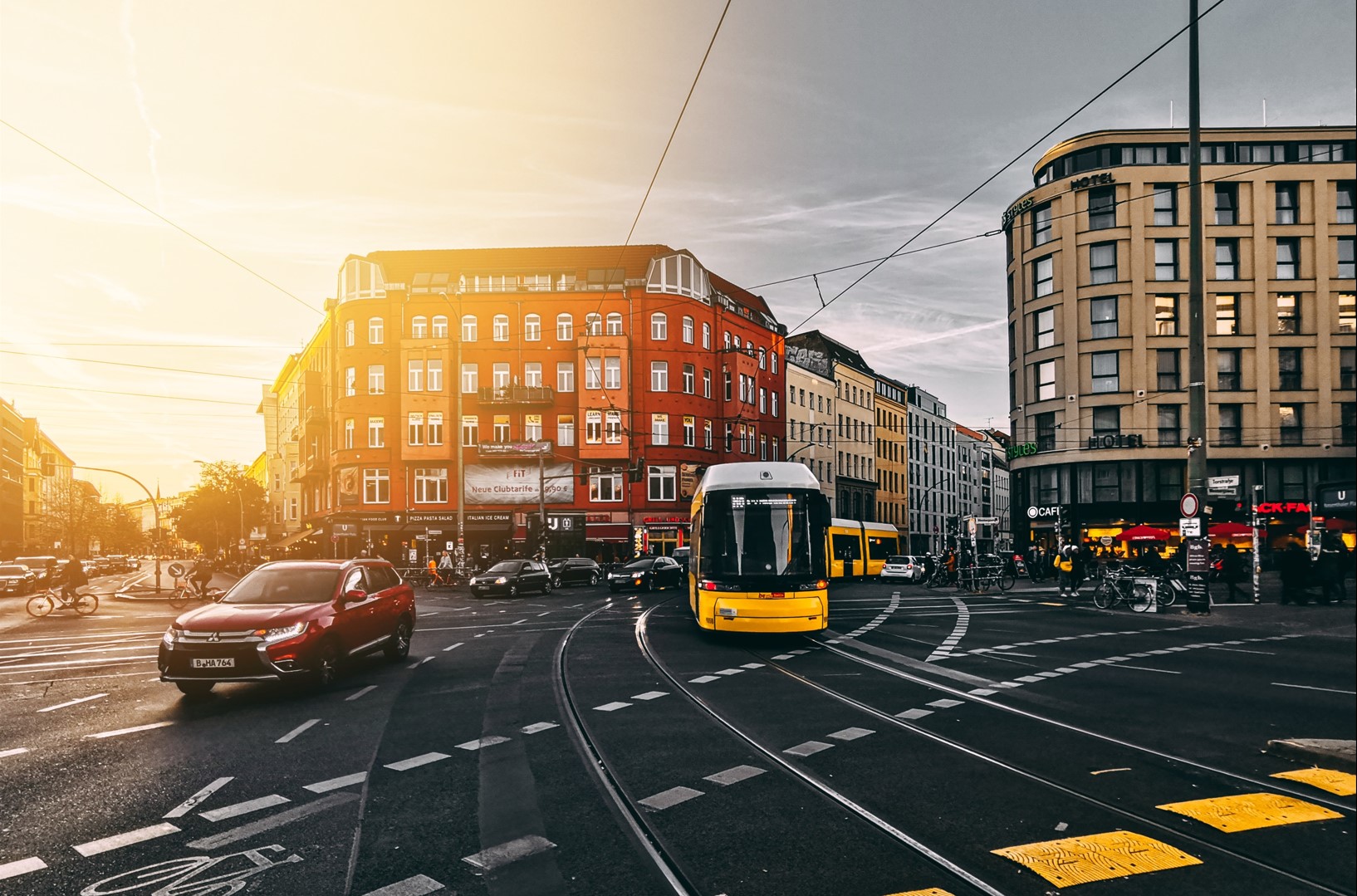 Berlin is a must-visit destination for solo city breakers looking for a thrill and adventure in top-rated Berlin clubs. Known for its legendary techno clubs and diverse music offerings, Berlin is a hub for party-goers and dance enthusiasts. As one of the most inclusive and friendliest European cities, Berlin welcomes everyone for clubbing, pub crawling, hunting for the best street food, and more. 
Rome for the culture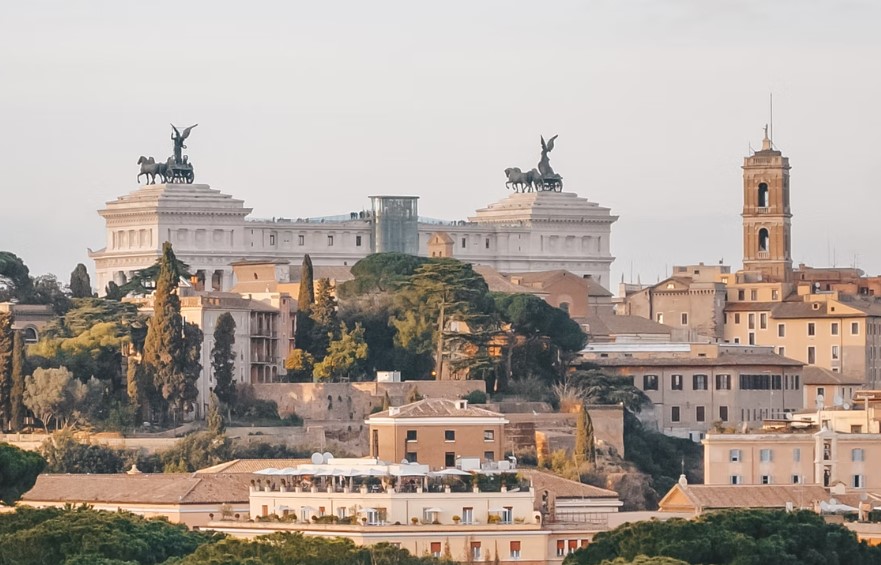 Rome is a city steeped in history and culture, making it a top destination for solo travelers seeking a rich cultural experience. From the ancient Colosseum and the Pantheon to the stunning Vatican City and the beautiful Trevi Fountain, Rome offers a wealth of historical and cultural attractions. 
Go on a free walking tour through the narrow streets of Trastevere, sample authentic Italian cuisine, or simply sit in one of the city's many charming piazzas and soak up the atmosphere.
Bruges for fairytale vibes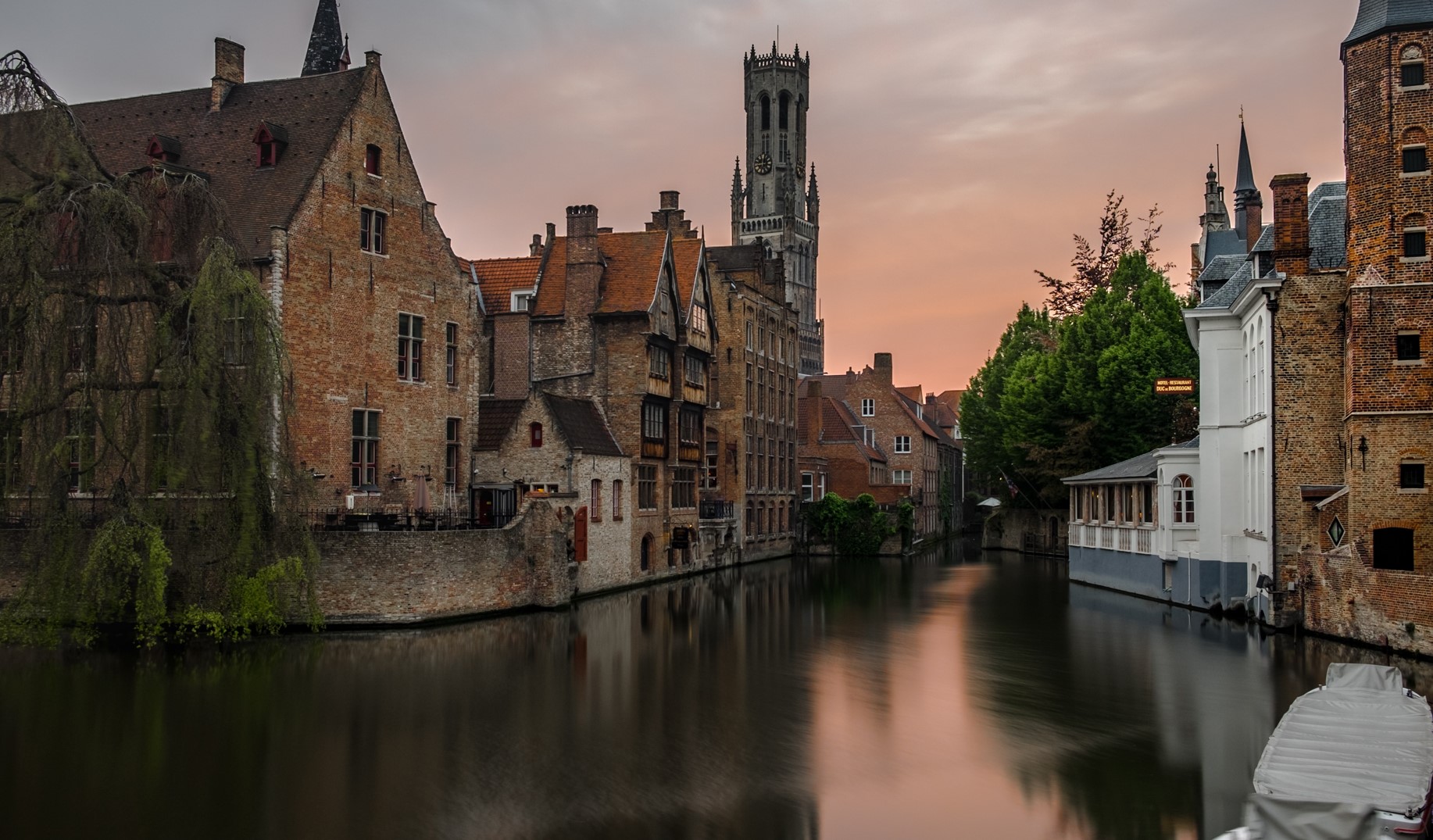 One of the less-known European destinations is gaining popularity among solo travelers with its endless canals, green parks, Flemish architecture, and laid-back atmosphere. Your stroll through winding alleys will always bring you to another canal or bridge, while the smell of freshly baked pastries will chase you anywhere you go. Also appreciated for its superb local food, including the best waffles, Belgian beer, and chocolate, Bruges can become your next favorite destination for great food and views. 
Lisbon for the best food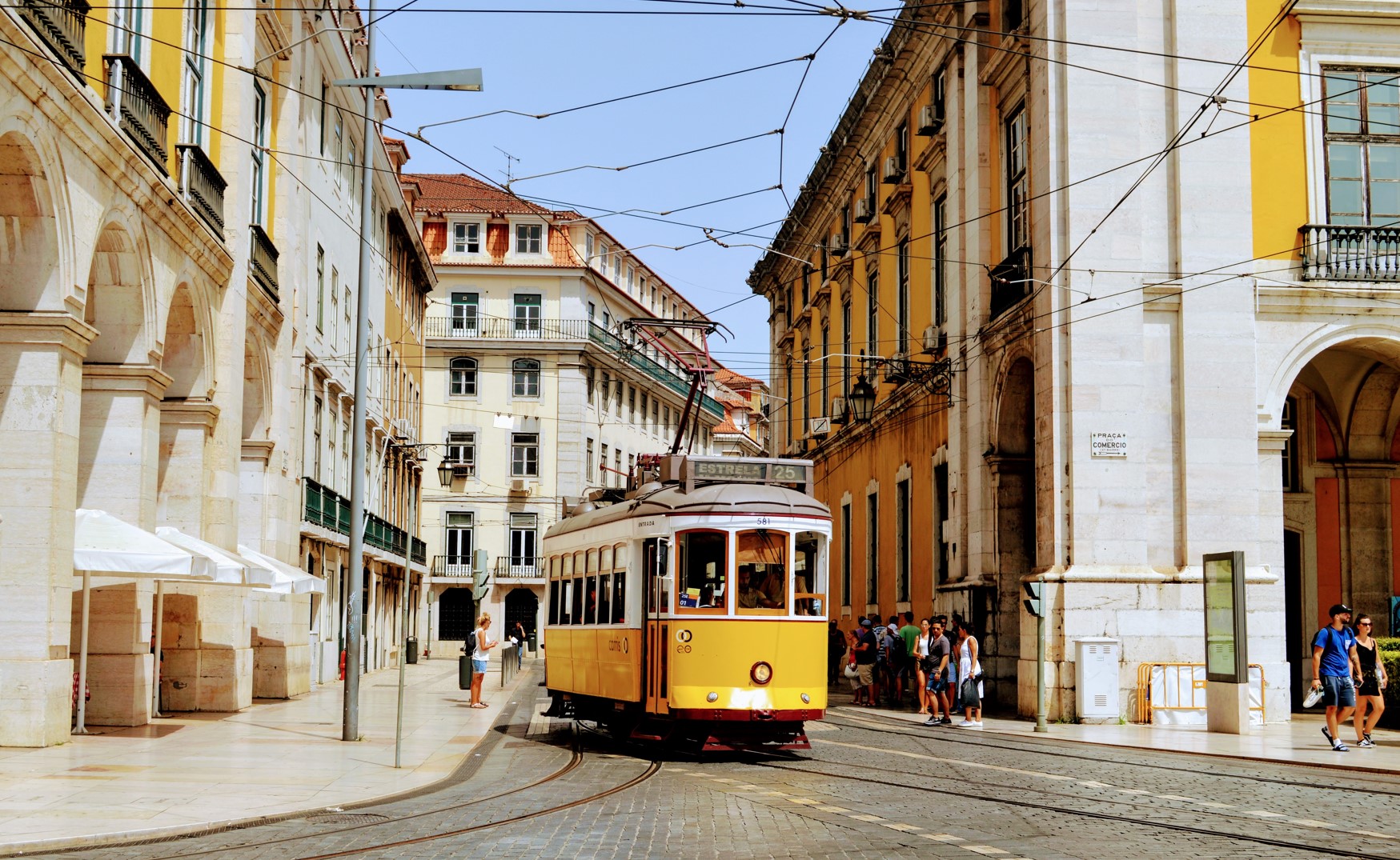 Lisbon is a fantastic easily accessible destination for solo travelers, offering a rich blend of history, culture, and contemporary experiences. Take a stroll through the city's charming streets and admire its stunning architecture, from the traditional neighborhoods to the grand historical buildings. As one of the safest travel destinations, it is a good place to start for people planning their first solo trip. 
Lisbon has everything to crave: architecture, history, amazing nature, and nightlife. When it comes to food, Lisbon is a gastronomic paradise. Be sure to try traditional Portuguese dishes such as salt cod (bacalhau) and custard tarts (pastel de nata). You can also participate in a food or wine tour to taste the local flavors and meet other travelers.
Explore the bucket list of Lisbon
Larnaca for self-reflection and self-love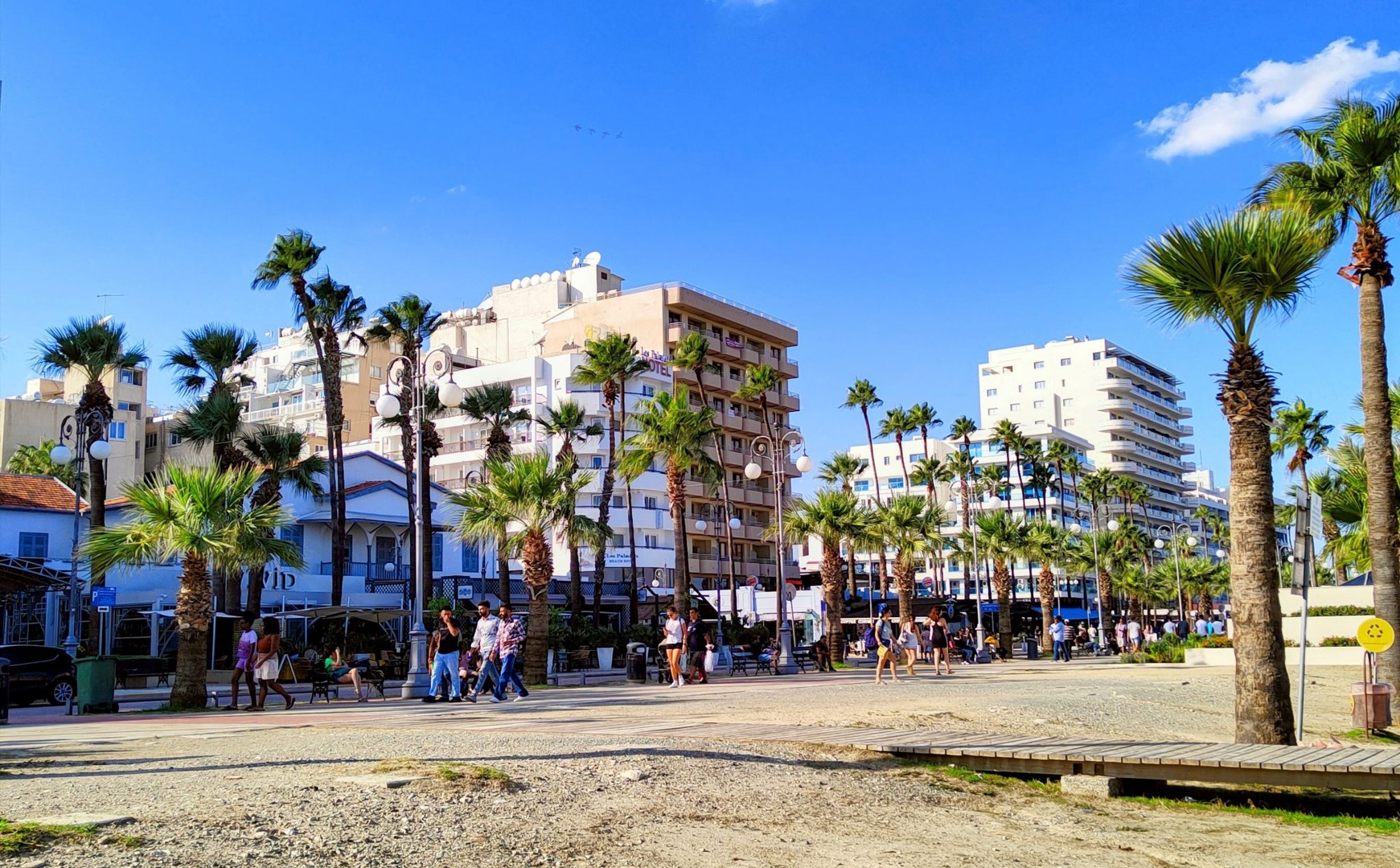 Larnaca is a top destination for solo travelers seeking a mix of relaxation, culture, and adventure. With its stunning beaches, scenic landscapes, amazing beach-front hotels with a fantastic sea view, and vibrant cultural scene, Larnaca offers a range of experiences for solo city breakers. 
The town's welcoming atmosphere is perfect for making new friends and having fun. At the same time, the range of activities, from water sports to exploring historic landmarks, caters to all interests. Whether you want your personal space and silence or seek parties, Larnaca has something for everyone. 
Larnaca is becoming a trending destination in Europe with its popular cheap flights from various European destinations.
Vilnius for sceneries and inspiration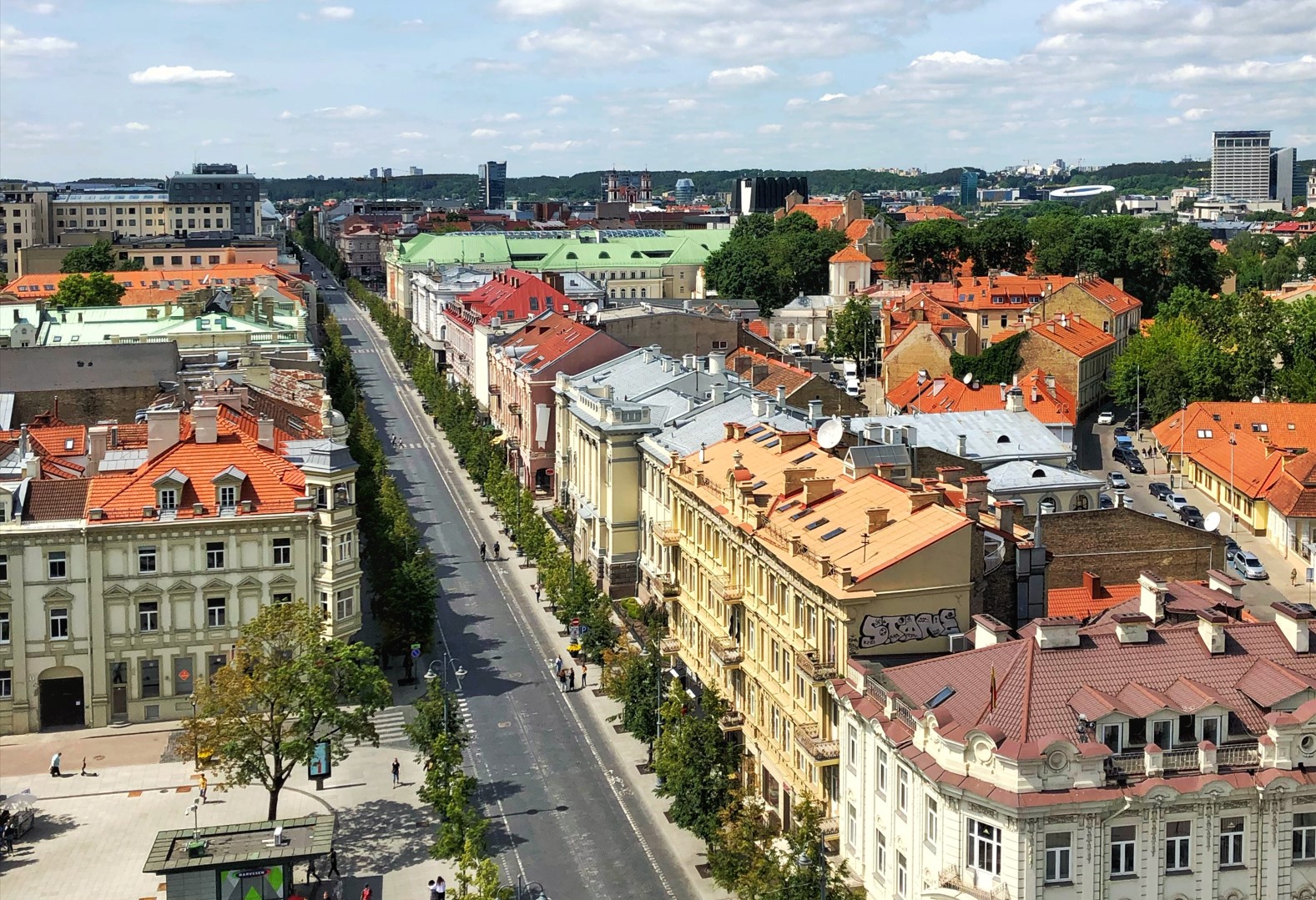 Vilnius, the capital of Lithuania, is an ideal destination for solo travelers seeking a unique blend of history, culture, and natural beauty. Strolling through the narrow cobbled streets of the Old Town, one can admire the stunning baroque architecture and take in the rich history of this city. The towering gothic spires of St. Anne's Church and the peaceful beauty of the Bernardine Cemetery offer moments of reflection and contemplation.
For those looking for a bit of adventure, a hike up to the hilltop fortress of Gediminas Tower offers breathtaking views of the city below. In the evenings, solo travelers can explore the vibrant nightlife scene, sampling local cuisine and meeting fellow travelers from around the world. With its charming atmosphere, rich history, and diverse cultural offerings, Vilnius is the perfect destination for a solo traveler seeking an unforgettable experience.
See the bucket list of Vilnius
Solo Travel on a Budget: How to Experience Europe Without Breaking the Bank
Europe is a great place to explore for solo travelers, and it can also be done on a budget. Here are some tips to help you experience Europe without breaking the bank:
Choose budget-friendly destinations:

Many off-beaten paths and less-known tourist destinations in Europe offer exceptional travel experiences without breaking the bank.

Accommodation:

Consider staying in hostels, apartments, or Airbnb instead of hotels. Many destinations have couchsurfing that offers a unique opportunity to meet locals and save on your stay. Also, booking in advance can save money.

Transportation:

Use public transportation or rent a bike instead of taxis, and

book flights in advance

for better deals.

Food:

Cook your own meals, eat at local cafes and street food stalls, and avoid dining in touristy areas.

Attractions:

Look for free or low-cost activities, like visiting local parks and markets, and research discount tickets and passes.

Planning:

Make a rough itinerary and stick to it to avoid overspending and aim for off-peak travel seasons for lower prices.

Use discount passes:

City passes

can give you discounts

on attractions and transportation.

Walk or bike:

Walking or biking

can be a great way

to save money on transportation and see the sights more intimately.
Remember, the key to budget travel is planning. Be open to new experiences; be bold and deviate from your plans to take advantage of unexpected, budget-friendly opportunities.
The Solo Traveler's Guide
Solo travel can be a rewarding experience, but it also requires some planning and preparation. Here is a guide to help solo travelers:
Choose your destination wisely:

Consider your budget, personal interests, and safety when choosing a destination. Research the local culture and customs to ensure they fit you well.

Plan your itinerary:

Plan your activities and transportation to make the most of your trip and avoid wasting time figuring out what to do next.

Pack smart:

Pack light and bring only what you need to avoid paying extra for baggage fees. Also, be aware of the climate and dress appropriately.

Stay connected:

Keep in touch with friends and family back home, and make sure to have a plan in case of an emergency. Consider getting a local SIM card or using a messaging app that works offline.

Stay safe:

Research local safety concerns and take necessary precautions to stay safe while traveling. Avoid walking alone at night, keep valuable items safe, and be aware of your surroundings.

Meet new people:

Solo travel doesn't mean you have to be alone. Meet new people by staying in hostels, taking tours, or participating in local activities.

Embrace new experiences:

Embrace new experiences and step out of your comfort zone. Try new foods, participate in local customs, and don't be afraid to ask for help.

Keep a travel journal:

Document your experiences, reflect on your trip, and remember the details.
And remember, the only compromise you will have to make during your travel is with yourself.