Welcome to Larnaca, Cyprus
Larnaca can mean good food, heart-melting sunsets, and priceless historical heritage. But first of all, we come here for the scenic beaches of the Mediterranean coast. There are many famous beaches to choose from, but if you're looking for a secluded spot with golden sand and calm turquoise waters, Kastella Beach is a perfect choice. Don't forget to visit one of the popular fish taverns to savor the gift of the sea! If you don't find traditional souvlaki in those cafes, make sure you taste it in the town because no trip to Larnaca is complete without souvlaki served with pita, tahini, and tzatziki.
Updated list of cheap flights to Larnaca
—
Larnaca cheap flights calendar
Select your location and see the dates of cheap air ticket prices for the Larnaca trip
—
This ancient town with thousands of years of history is now a modern and active resort with a vibrant cultural life. Skala is a neighborhood with restaurants, bars, fish taverns, and cafes lined up on narrow streets and are always busy.
Airlines operating flights to Larnaca, Cyprus
—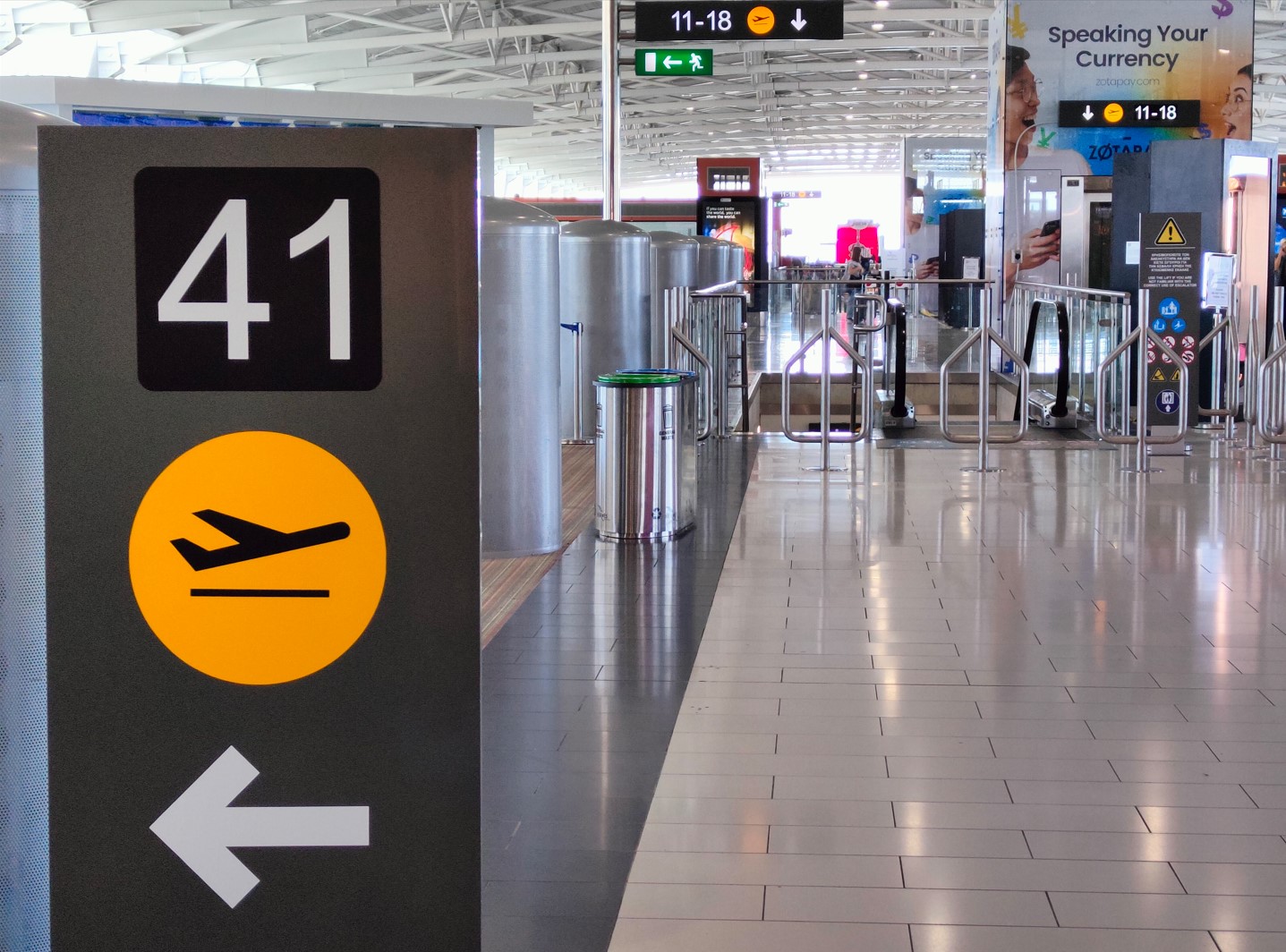 Larnaca airport receives flights from more than 20 European countries. Among the airlines that operate the most frequent flights to Larnaca are the Hungarian budget airline Wizzair, which operates regular direct flights from Poland, Belgium, Germany, Armenia, Georgia, England, etc. Blue Air, Sky Express, Aegean Airlines, Cyprus Airways, Qatar Airways and other airlines also fly to Larnaca, Cyprus.
Best time to visit Larnaca
The timing of your vacation is no less significant. Cyprus is the most popular summer destination, but it is also the most crowded. From late July through August, the beaches will be full of tourists, and the prices will skyrocket for accommodation. The best time to visit Larnaca is mid-May to mid-June or September.
10 tips for Larnaca trip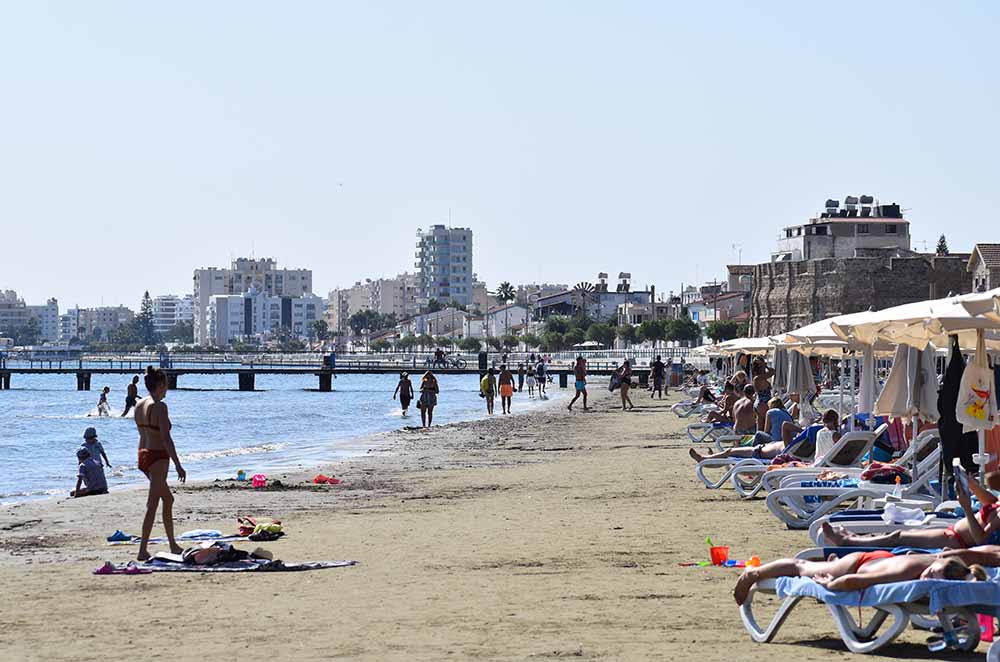 Visit Finikoudes Beach, a popular spot for swimming and sunbathing.
Take a tour of the Hala Sultan Tekke Mosque, one of the most important Islamic pilgrimage sites in Cyprus.
See the artworks at the Larnaca Salt Lake, a popular spot for bird watching.
Take a stroll through the Finikoudes Promenade, a picturesque walkway along the seafront.
Visit the St. Lazarus Church, a Byzantine church built in the 9th century.
Explore the historic city center, including the Larnaca Fort and the Larnaca Medieval Castle.
Visit the Finikoudes Fish Market for a taste of fresh local seafood.
Take a day trip to the nearby towns of Limassol or Nicosia, both known for their rich history and cultural heritage.
Try the local Cypriot cuisine, including dishes such as Souvlaki and Meze.
Take a boat tour to the nearby island of Cape Greco National Park known for its scenic beaches and crystal-clear waters.
Larnaca hotel maps with room prices
—
The most famous and comfortable beaches near Larnaca are Finikoudes, Mackenzie, Kastella and Sirens beach. The nearest resorts are Ayia Napa and Protaras, where hundreds of hotels and holiday homes offer their services for those who prefer different interests and types of recreation.
Most popular flights to Larnaca
Athens-Larnaca
London-Larnaca
Liverpool-Larnaca
Bucharest-Larnaca
Thessaloniki-Larnaca
Yerevan-Larnaca
Malta-Larnaca
More content on this topic
Super flight deals from Larnaca
Learn about the bucket list of Larnaca, Cyprus
Looking for travel deals to Larnaca? Check the list here
Larnaca tourist guide