Air France, a company dedicated to the comfort of families traveling with kids, is launching new offerings for young travelers as the winter holidays approach. The airline carries close to 2 million children each year.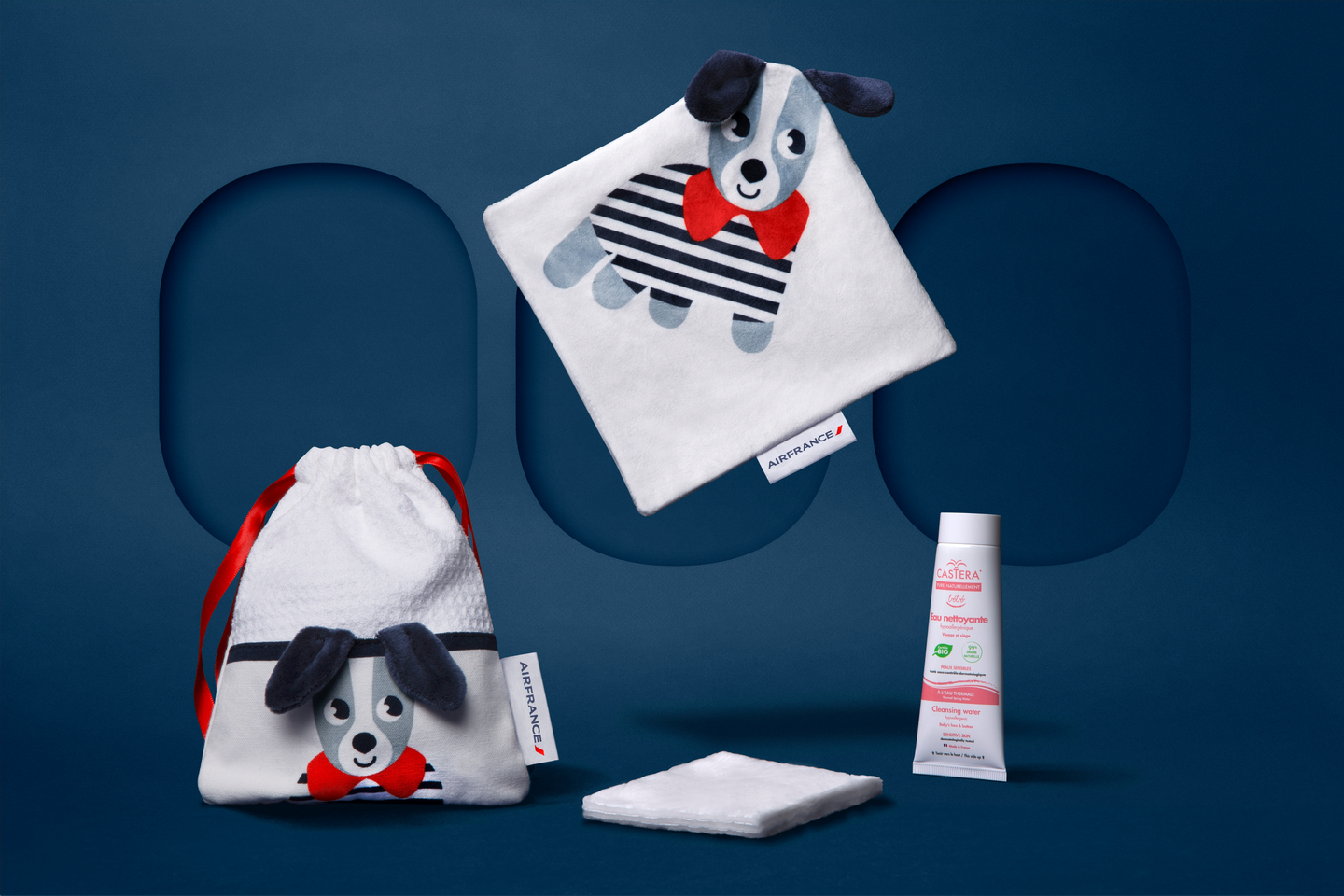 Turning the trip into a world of make-believe
Air France has introduced new activity kits for children on its long-haul flights to keep them entertained during the trip.
These kits come with a dog-shaped figurine with a suitcase, an Air France-colored plane, a runway jigsaw puzzle, an activity book, and colored pencils. The kit transforms into a fun French bakery and the figurine wears a sailor top, both paying homage to France.
The kit is offered to young travelers during meal service and is made of eco-friendly materials such as FSC wood and recycled paper and cardboard. Additionally, Air France offers a kraft paper kit for families traveling with infants under 2 years, which includes a cuddly toy dog, a pouch, and certified organic thermal water.
The airline also offers a range of activities for kids, including special meals, entertainment programs, and 16 children's magazines available on the Air France Play app.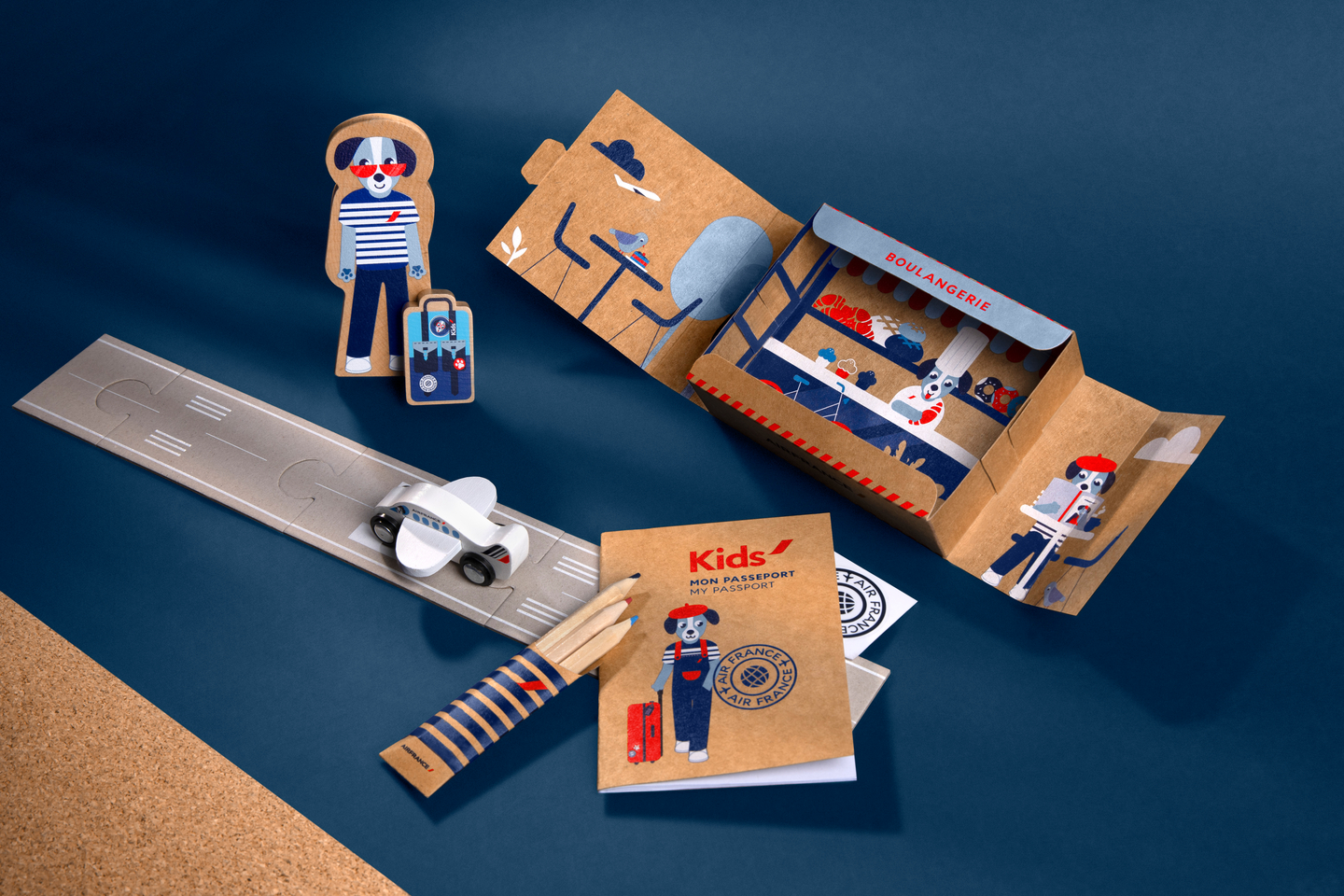 Air France also offers a "Kids Solo" service for children aged 4 to 17 traveling alone, providing staff accompaniment and safety, with parents able to follow their trip through the Air France app.