High-rated popular hotels in Larnaca, are worth checking up on before visiting Cyprus.
Welcome to our hotel selection directory of Larnaca, Cyprus! Here you can easily compare prices and amenities for 10 popular hotels in Larnaca that have high-rated reviews by travelers left in famous online booking systems worldwide.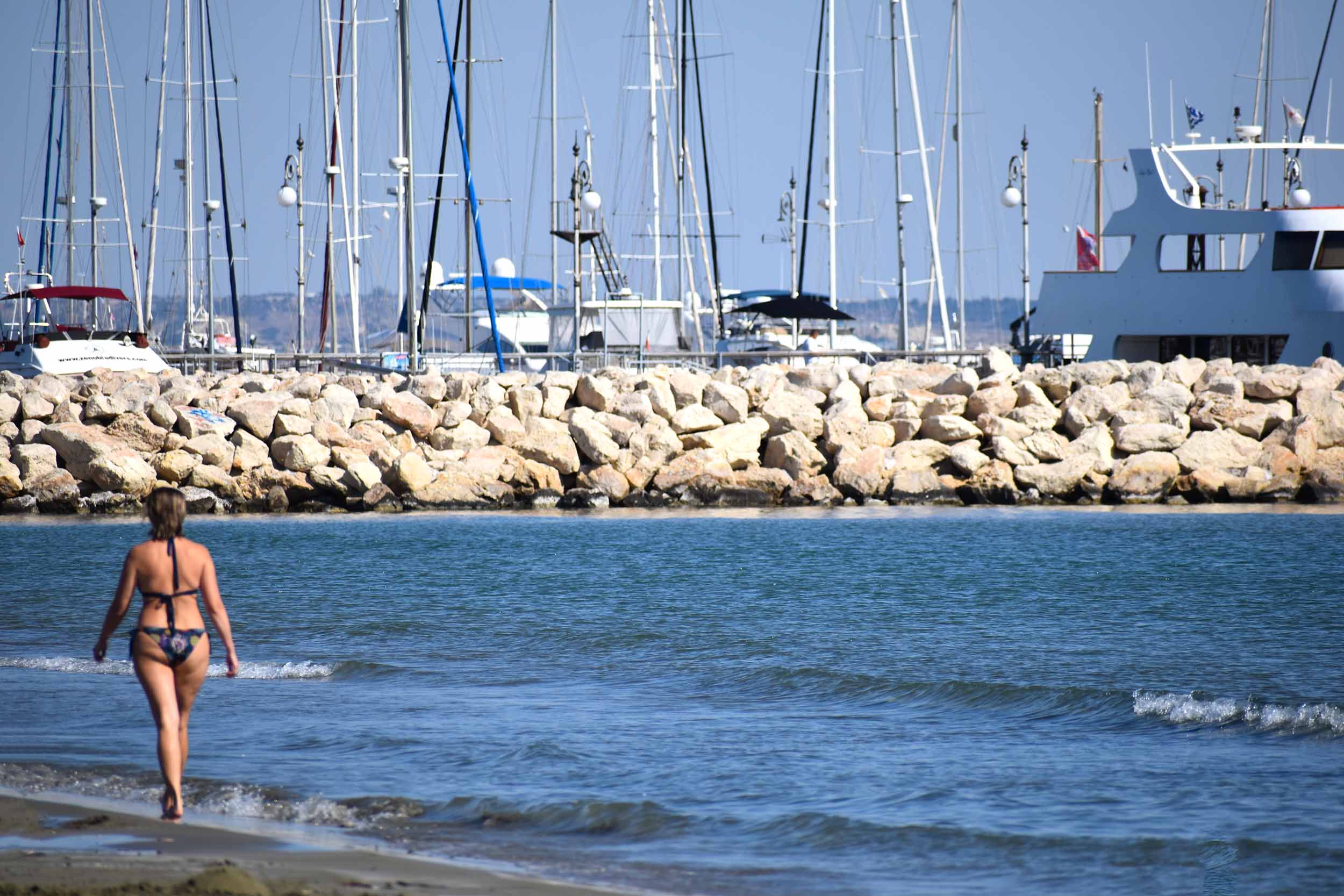 12 Popular hotels in Larnaca
The selection list of Larnaca hotels presents general information about hotels with wonderful reviews without promotional intent. Hotels are selected based on reviews and ratings on online booking systems.
LIV Urban Suites Larnaca
LIV URBAN Suites, one of the popular hotels in Larnaca, which is situated 183 meters from the center of Larnaca and a 9-minute walk from Finikoudes Beach, offers air-conditioned units with a balcony, free bikes, and a garden. Guests can enjoy free WiFi and parking.
Apollo Rooms Larnaca
Apollo Rooms, located 400 meters from Foinikoudes Beach in the heart of Larnaka, offers a garden and air-conditioned units with flat-screen TVs and private bathrooms with showers. Bed linen is included. Free WiFi and parking are available on-site.
Themis Apartments Larnaca (Studios)
Themis Apartments, located just 71 meters from the beach in Larnaca, provides self-catering units with private balconies. Themis is included in our list of popular hotels in Larnaca for the good reviews and ratings.
Studios and apartments are equipped with a kitchen or kitchenette, dining and seating area, flat-screen TV, hairdryer, and air conditioning. Many units offer views of the Mediterranean Sea. The property is located 6.8 miles from Larnaca International Airport.
Levante Holiday Apartments
Located in the Larnaca City Center of Larnaka, near Agios Lazaros Byzantine Museum, Europe's Square, and Saint Lazarus Church, Levante Holiday Apartments is just 150 meters from Finikoudes Beach.
Jimmy's Suites
Jimmy's Suites, situated in Larnaca, is an 8-minute walk from Finikoudes Beach and 275 meters from the center. The property features air-conditioned units with free WiFi and a shared lounge for guests.
Krasas Beach Apartments
Krasas Beach Apartments, located 100 meters from Larnaca's Medieval Castle and directly across from Finikoudes Beach, offers apartments with free WiFi and fully equipped kitchens. The property is 350 meters from Larnaca Port. All modernly furnished and air-conditioned units feature an open-plan kitchen with stove and dining area, a seating area with flat-screen satellite TV, and facilities such as a washing machine and iron.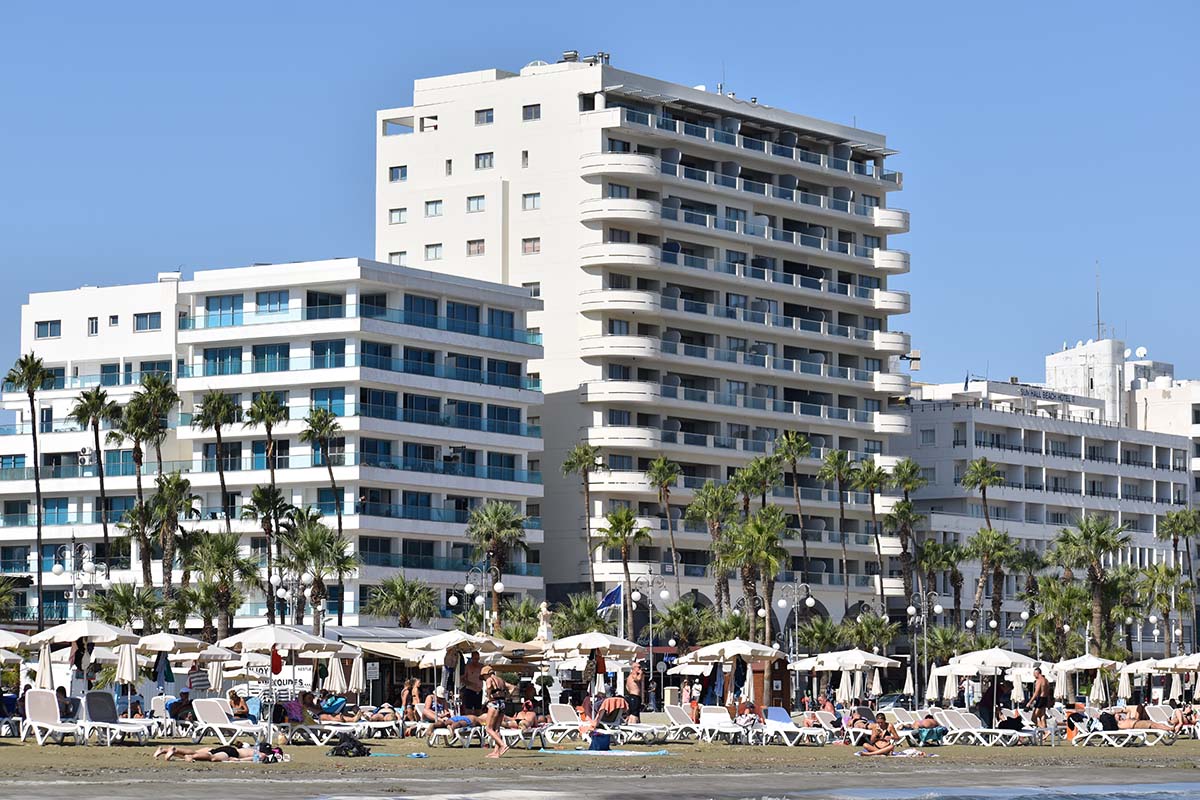 Leonardo Boutique Hotel Larnaca
Leonardo Boutique Hotel Larnaca, a 4-star property located in a desirable location in Larnaca, offers air-conditioned rooms, a fitness center, free WiFi, and a restaurant. Guests can enjoy room service and 24-hour front desk service, and the hotel is completely non-smoking. It is located a 7-minute walk from Finikoudes Beach.
La Veranda Hotel
La Veranda Hotel, a 3-star property in Larnaca, features a shared lounge, terrace, restaurant, and bar. It offers room service, luggage storage, and free WiFi. The hotel provides airport transportation and car rental services. See the rooms for detailed information below.
Hotel Indigo Larnaca
The contemporary 4-story Hotel Indigo – Larnaca is situated in the historical Larnaca City Center district of Larnaka, offering a rooftop pool with stunning views of the Mediterranean Sea. The hotel is conveniently located near St Lazarus Church and Larnaca's Medieval Castle.
Radisson Blu Hotel, Larnaca
The 5-star Radisson Blu Hotel, Larnaca is centrally located in the city and offers views of the port. With easy access to local attractions, the hotel features a modern Spa center with 4 treatment rooms and a fitness center for guests to use.
Each tasteful room and suite is equipped with state-of-the-art technology and modern amenities, including a Smart TV with in-room movies, free WiFi, and an elegant bathroom with a rain shower. Suites also include a separate living room with its own Smart TV. Guests can enjoy stunning views of the sea and city from their private balconies.
Lakis Court
Lakis Court, located in the heart of Larnaca City and just 150 m from Foinikoudes Beach, offers self-catering accommodations with views of the city. Free WiFi is accessible throughout the property.
Each apartment is equipped with air conditioning, a flat-screen TV, and a fully equipped kitchen. The apartments also have a bathroom with a shower, and some units feature a balcony and a washing machine.
Rise Street Art Hotel
The Rise Street Art Hotel, situated in the central area of Larnaka, is only a 5-minute walk from the well-known Phoinikoudes Beach. It provides modernly designed rooms and suites that come with free WiFi, a coffee/bar lounge and an outdoor terrace.
The air-conditioned rooms and suites at The Rise feature a satellite LCD TV, tea and coffee making facilities, and a safety box. The marble bathroom is equipped with luxurious toiletries. Some of the units offer access to a balcony.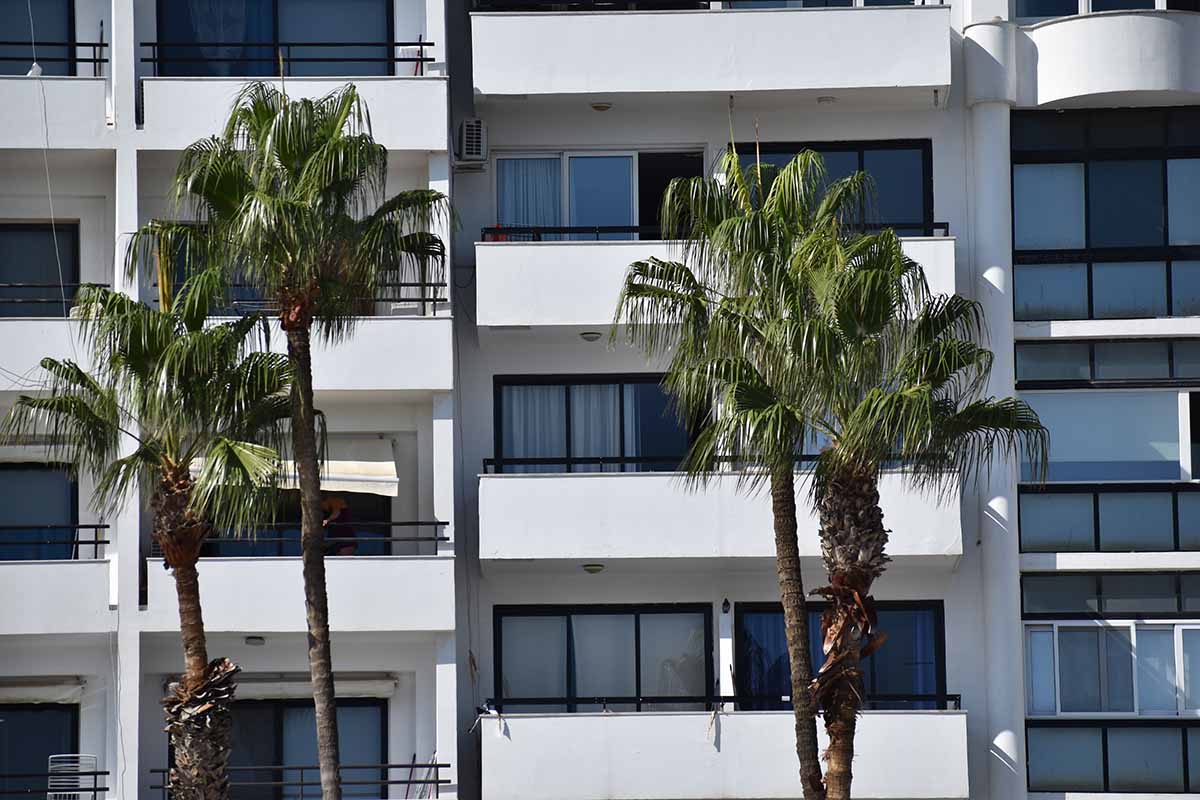 How can Larnaca's popular hotels list help you?
The selection of popular hotels in Larnaca can provide you with a curated selection of top-rated hotels in the area, making it easier for you to find a high-quality accommodation option that meets your needs and budget.
The list can also help you compare different hotel options side-by-side, so you can make an informed decision about where to stay.
It can help you find hotels that are located in convenient and desirable locations, such as near popular tourist attractions or public transportation.
The list can also include information about hotel amenities and services, such as on-site restaurants, fitness centers, and business centers.
It can also help you identify hotels that offer special deals or discounts, so you can save money on your stay.
Things to do and places to visit in Larnaca
Visit Finikoudes Beach for sunbathing and swimming in the Mediterranean Sea.
Explore St. Lazarus Church, one of the oldest Byzantine churches in Cyprus.
Visit the Hala Sultan Tekke Mosque, a holy site for Muslims.
Walk through the Larnaca Salt Lake, a popular spot for birdwatching.
Visit the Larnaca Medieval Castle, a historical fortress.
Visit the Finikoudes Promenade, a popular shopping and dining area.
Explore the Larnaca Salt Lake Nature Reserve.
Visit the Larnaca Municipal Art Gallery.
Visit the Larnaca District Archaeological Museum.
Walk along the Mackenzie Beach, a popular spot for beach activities.
You may find useful information on flights to Larnaca here
Larnaca bucket list
For those who are seriosly planning a trip to Larnaca, we prepared a quick bucket list of Larnaca, that may guide you through important places, restaurants and dishes in Cypriot beach city.
---
Notice: The shortlist of popular hotels in Larnaca is combined with randomly selected hotels based on popularity and rating in different online booking systems. The selection doesn't represent our official opinion and we don't guarantee any quality for travelers which may choose to book rooms in one of these hotels. Photos, ratings, and prices of the hotels are provided by online booking systems that are connected with hotel aggregator systems. Euro Directions trip planner platform is connected to hotellook hotel search system and provides the same services as the main search engine. We by ourselves are not providing online booking services and do not represent any hotel! See our terms for more information.
Referral information: The information contains affiliate links, which means in case if users click to hotel links and make a booking, our website earns a commission.
Hope you'll find what you looked for in the selection of popular hotels in Larnaca. Have a great travels!
* Did we miss any hotel? Please contact us in case if you think we should add more hotels to our hotel shortlist of popular hotels in Prague.