Airport di Roma, the largest airport in Italy, has declared that the upcoming summer season will commence with additional advancements and appealing opportunities for North America and Asia.
According to a statement released by Rome Fiumicino Airport on March 22, 2023, the airport has anticipated a highly favorable summer season for the Roman market. The airport plans to activate over 35 new air connections, including more than ten new destinations that the airport has never had any prior connections with, not even before the pandemic.
Furthermore, the airport is gradually returning to pre-pandemic levels, with over 100 airlines serving more than 200 destination airports in over 70 countries and an increasing number of connections.
Regarding the traffic at the airport, CEO of Aeroporti di Roma Marco Troncone has stated that while there are risk factors related to the current economic and geopolitical context in 2023, the evolution of traffic over the current year indicates a very positive outlook. He also mentioned that conditions are favorable for Fiumicino's traffic to return to pre-pandemic levels during the upcoming summer season.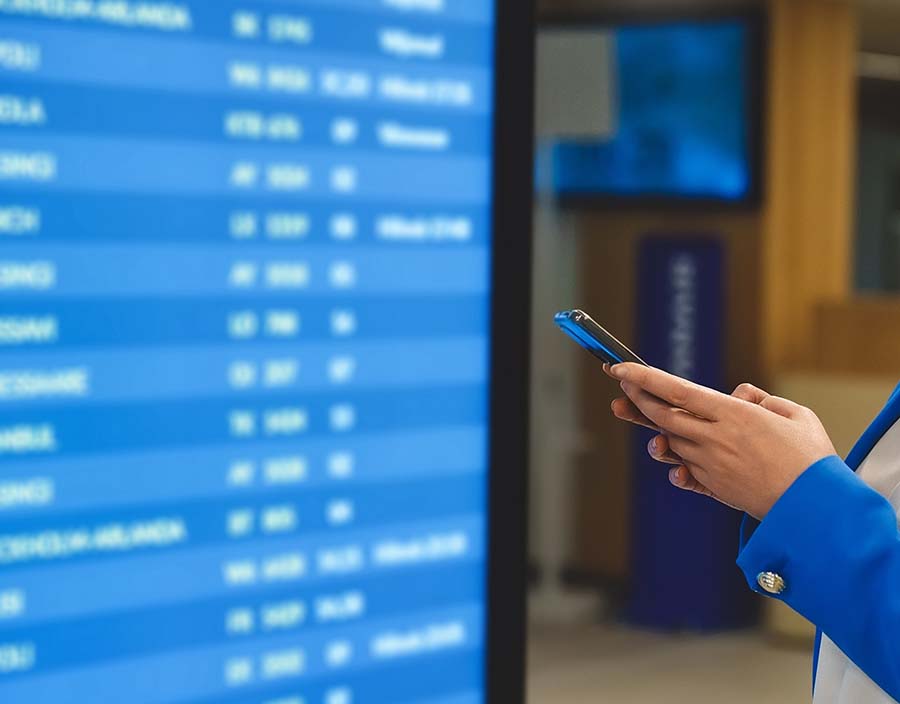 Rome's airports are anticipating the North American market to be the highlight of summer 2023, with a schedule that includes 34 departures per day during peak months, 11 of which are destined for New York alone, as stated by the airport. This record offer is due to the new connections launched by ITA Airways and the expanded services by American companies, resulting in a 50% increase in the number of connections compared to 2019.
From Rome to America
Starting in June of this year, ITA Airways plans to to increase flights to United States and going to introduce a new direct flight from Rome to Washington, as per the airport's announcement.
Additionally, Air Canada and Air Transat will be increasing their frequencies, allowing for three daily flights to Toronto and Montreal. WestJet has also announced their plans to invest in the Roman connection by expanding the availability of flights to Calgary, which is currently the only direct connection from Italy to Western Canada. The service was first launched in 2022 and will now offer up to five weekly flights.
From Rome to South America and Asia
The airport also announced an increase in the number of flights to South America, as Aerolineas Argentinas plans to organize five flights per week to Buenos Aires. Additionally, there will be a recovery of Greater China airlines, with the resumption of flights to Beijing and Shanghai, alongside the available destinations for Tokyo and Delhi based on the growth of ITA Airways flights launched at the end of last year.
As a result, Fiumicino will see an average of three daily flights to the People's Republic of China. There will also be up to two daily connections with Seoul, thanks to the advancements made by Korean Air and Asiana. Singapore will have five weekly connections with Rome, facilitated by Singapore Airlines.
Overall, these developments in flight connections indicate positive prospects for the summer season, despite the economic and geopolitical risks. CEO Marco Troncone has expressed confidence that traffic to Fiumicino will recover very close to pre-pandemic levels during this period, making it an exciting time for the airport and its customers.
Long-distance flights to and from Rome
In terms of long-haul flights, Qatar Airways has increased its availability to 18 weekly frequencies, offering up to three daily flights on certain days of the week. Similarly, Gulf Air, which commenced operations in Rome in June 2022, is continuing to invest in the city by adding a third weekly frequency to Manama in Bahrain.
The summer season of 2023 will bring new and exciting international destinations directly connected to Rome, including Faro, Gdansk, Funchal, Memmingen, Castellon, and Bastia. These destinations will be made possible thanks to the development of companies such as Volotea, Vueling, Air Corsica, Wizz Air, and Ryanair, which will enrich the city's existing offerings.
Additionally, Wizz Air and Ryanair will further increase their already significant presence at Fiumicino, with 11 and 9 planes based there, respectively, during the previous year. These developments in flight connections and increased presence of airlines at Fiumicino are expected to enhance the airport's position as a major transportation hub and offer more choices for travelers visiting or departing from Rome.