As the sunny days make a comeback, Brussels Airport has marked the beginning of the summer season by adding some fresh destinations alongside its usual sunshine spots. A total of 58 airlines will serve 175 direct destinations from Brussels Airport during the summer 2023 season, including nine recently added or resumed routes both within Europe and beyond.
These new destinations comprise Billund, Denmark, Seville, Spain, Toronto, Canada, Kayseri, Turkey, and Monastir, Tunisia, as well as four Algerian cities – Bejaia, Constantine, Oran, and Tlemcen.
In the summer of 2023, Brussels Airport offers an abundance of choices to its passengers. Whether it's a beach vacation with the family, a city break in one of Europe's capitals, an adventure outside of the old continent, or a trip to visit loved ones, travelers are sure to find the summer offerings from Brussels Airport appealing.
With 58 airlines expressing their confidence in Brussels Airport, the schedule includes 175 direct destinations for passengers to choose from.
Direct flights from Brussels
What are the new flights to Brussels airport in 2023?
To enhance its European fleet, Brussels Airlines is adding four more aircraft to provide flights to Billund, Warsaw, Brindisi, Djerba, Monastir, and Zurich. Along with that, Brussels Airlines maintains its operations to two destinations in North America and 17 in sub-Saharan Africa, making a total of 92 destinations served by the airline this summer.
Transavia has stationed an additional aircraft at Brussels Airport, and it now provides services to nine destinations, among which Malaga, Seville, Zakynthos, and Santorini are novel locations for the airline.
Brussels-Malaga 2023 calendar
TUI Fly Belgium, Corendon  and Vueling
TUI fly Belgium is introducing fresh flight routes from Brussels to Al Hoceima and Rabat, increasing its range to ten destinations in Morocco. Moreover, the airline is initiating direct flights from Brussels Airport to four Algerian cities: Bejaia, Constantine, Oran, and Tlemcen. TUI fly Belgium is serving a total of 73 destinations from Brussels Airport this summer.
This summer, Corendon has positioned three aircraft at Brussels, enabling it to provide direct flights to seven destinations, including five Turkish cities, as well as Bourgas, Hurghada, Heraklion, Kos, Rhodes, Palma, and Tenerife.
Vueling is introducing two new destinations – from Brussels to Bilbao and Seville, thereby providing service to seven locations in Spain. SunExpress is introducing flights to two new destinations, Dalaman and Kayseri, and has expanded its Turkish network to seven cities. Ryanair is providing more than 70 flights every week to 12 destinations, which includes flights to Pisa, during this summer season.
From Brussels to Toronto in 2023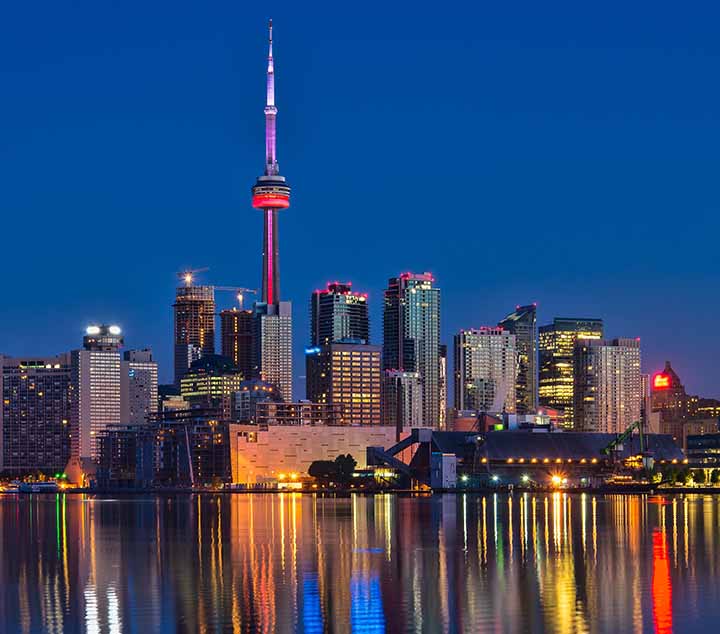 From 1 August, 2023, Air Canada is launching five weekly flights from Brussels to Toronto, which, in conjunction with the daily flight to Montreal, will increase its weekly service to Canada to a total of twelve flights.
Long-distance flights from Brussels
Brussels Airport's long-haul network for this summer comprises 35 destinations, including:
Five North American destinations (New York JFK, Newark, Chicago, Washington, Montreal, Toronto) offered by airlines such as Brussels Airlines, Air Canada, Delta Air Lines, and Air Transat.
Four Central American destinations (Punta Cana, Cancun, Varadero, and Montego Bay) served by TUI fly.
Two Asian destinations, Beijing through a daily Hainan Airlines flight, and Tokyo twice a week by ANA.
Three Gulf destinations, Abu Dhabi by Etihad, Doha by Qatar Airways, and Dubai by Emirates.
Twenty-one sub-Saharan destinations, of which 17 are provided by Brussels Airlines, Air Belgium offers Johannesburg, Cape Town, and Mauritius, Ethiopian Airlines offers Addis Ababa, and Kigali by Rwandair.