We know what is it to try to understand things to do while traveling to a new location. We are almost sure that this guide will help you to plan your routes and activities and figure out things to do in Billund, Denmark.
Brief information about Billund
Located in southern Denmark, Billund is a small city known for being the home of the popular Legoland theme park and the headquarters of the Lego Group. The city's economy is heavily dependent on tourism, thanks to the attractions such as Legoland, Billund Aquapark, and the Lalandia water park, as well as the small airport and cultural heritage sites like ancient burial mounds and churches.
The city has a small-town charm and offers an easy-going atmosphere. Visitors will find it an ideal destination for family vacations, with its Lego-themed park and other attractions and for those who appreciate Danish culture and history.
Flights to Billund airport are operated from various European cities, including, Munich, Krakov, Vilnius, Helsinki, Amsterdam, Frankfurt, Stockholm, Oslo, and other cities.
10 facts about Billund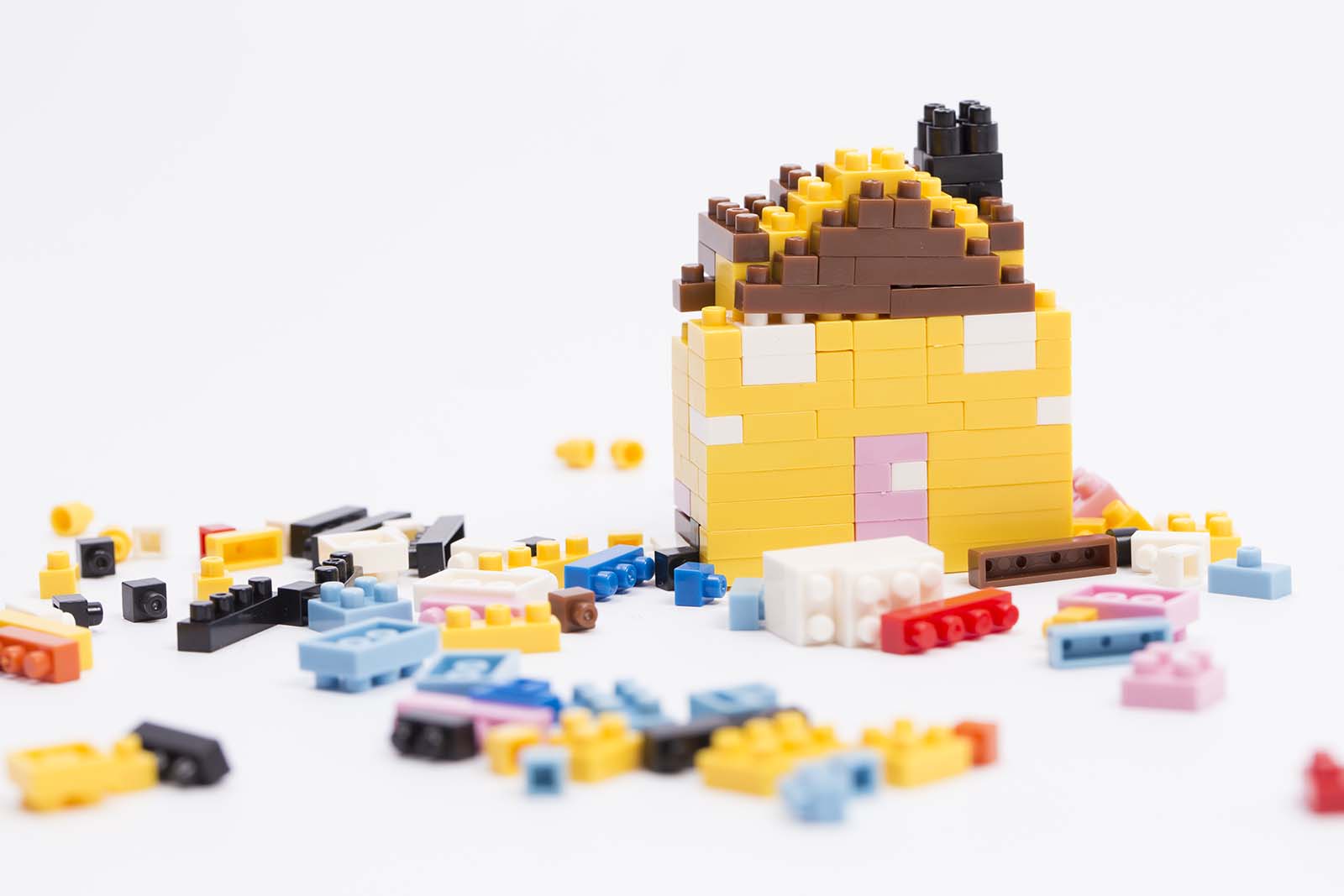 Billund is a small town located in the southern part of Denmark, in the Region of Southern Denmark.
It is the second-largest town in the municipality of Billund, and it has a population of just over 6,000 people.
Billund is known for being the home of Legoland, the popular theme park which attracts millions of visitors from around the world every year.
The town is also home to the headquarters of the Lego Group, the world-famous toy company that produces the iconic Lego building blocks.
Billund is served by Billund Airport, which is the second busiest airport in Denmark and a hub for many European budget airlines.
In addition to Legoland and the Lego factory, Billund offers a range of other attractions, such as the Givskud Zoo and the Lalandia water park.
Billund has a rich history dating back to at least the Viking Age, and it is home to several historical sites, including the ruins of a medieval castle and a restored Viking ring fortress.
The town is also known for its vibrant art scene, and it is home to several museums and galleries, including the Billund Art Museum and the LEGO House.
Billund is also host to the Billund Design School, one of the leading design schools in Denmark, and it is also part of an innovation cluster for sustainable design and development in tourism.
Billund is a bicycle-friendly town, with several bike lanes and bicycle parking facilities available, making it easy for visitors to explore the town by bike.
TOP 5 attractions in Billund
Legoland Billund: As the first Legoland park ever built, Legoland Billund is one of the city's most popular attractions. It features more than 60 rides, shows, and attractions, and is the perfect destination for families with children.
The Lego House: This unique attraction is the ultimate destination for Lego fans of all ages. The Lego House features a variety of hands-on exhibits and activities, as well as a Lego shop and a restaurant.
Givskud Zoo: This zoo is home to more than 1,000 animals from around the world, including lions, elephants, and giraffes. The zoo also features a playground and a petting zoo for children.
Lalandia: A great spot for those looking to cool off during the summer months, Lalandia is a large water park featuring a variety of slides, pools, and water activities.
Billund Airport: As the second busiest airport in Denmark, Billund airport offers a unique attraction for aviation enthusiasts. The airport offers tours of its facilities, including the control tower and the runway, as well as an aviation museum.
These are some of the most popular attractions in Billund, and also include many other interesting sites to visit like Billund Church, that has a rich history and heritage and the Gl. Estrup Manor, that tells the story of the manor's past and its role in Danish society.
5 Restaurants and cafes in Billund
While traveling in Billund, Denmark, consider visiting these restaurants and cafes which have a unique atmosphere and serve delicious foods and drinks:
Café Legohuset: As you might expect, this café is located inside the LEGO House and offers a variety of sandwiches, soups, and pastries, as well as a wide selection of hot and cold drinks.
Restaurant Konferencen: This restaurant is located in the Hotel Legoland and offers a wide range of international and Danish dishes, as well as a children's menu. It's a perfect spot for those looking for a sit-down meal before or after visiting the theme park.
Restaurant X: This casual restaurant is located at the edge of town and offers a range of contemporary European dishes, using fresh, locally-sourced ingredients.
Restaurant Krog-Huset: This is a family-friendly restaurant that serves classic Danish dishes and also they have a wide selection of beers and wines. It's a great spot to sample some traditional Danish food.
Cap Horn: Located at the Billund Airport, This restaurant is known for its seafood dishes and large selection of local beers. Its a great spot to enjoy a meal while watching planes come and go.
10 cheapest flights to Billund
Dishes to try in Billund
If you're looking to try some traditional Danish cuisine while in Billund, here are a few dishes that you might want to try:
Smørrebrød: This traditional open-faced sandwich is made with buttered rye bread and a variety of toppings, such as cold meats, fish, cheese, or vegetables. Some popular smørrebrød options include roast beef with remoulade, smoked salmon with creme fraiche, and pickled herring with onions and capers.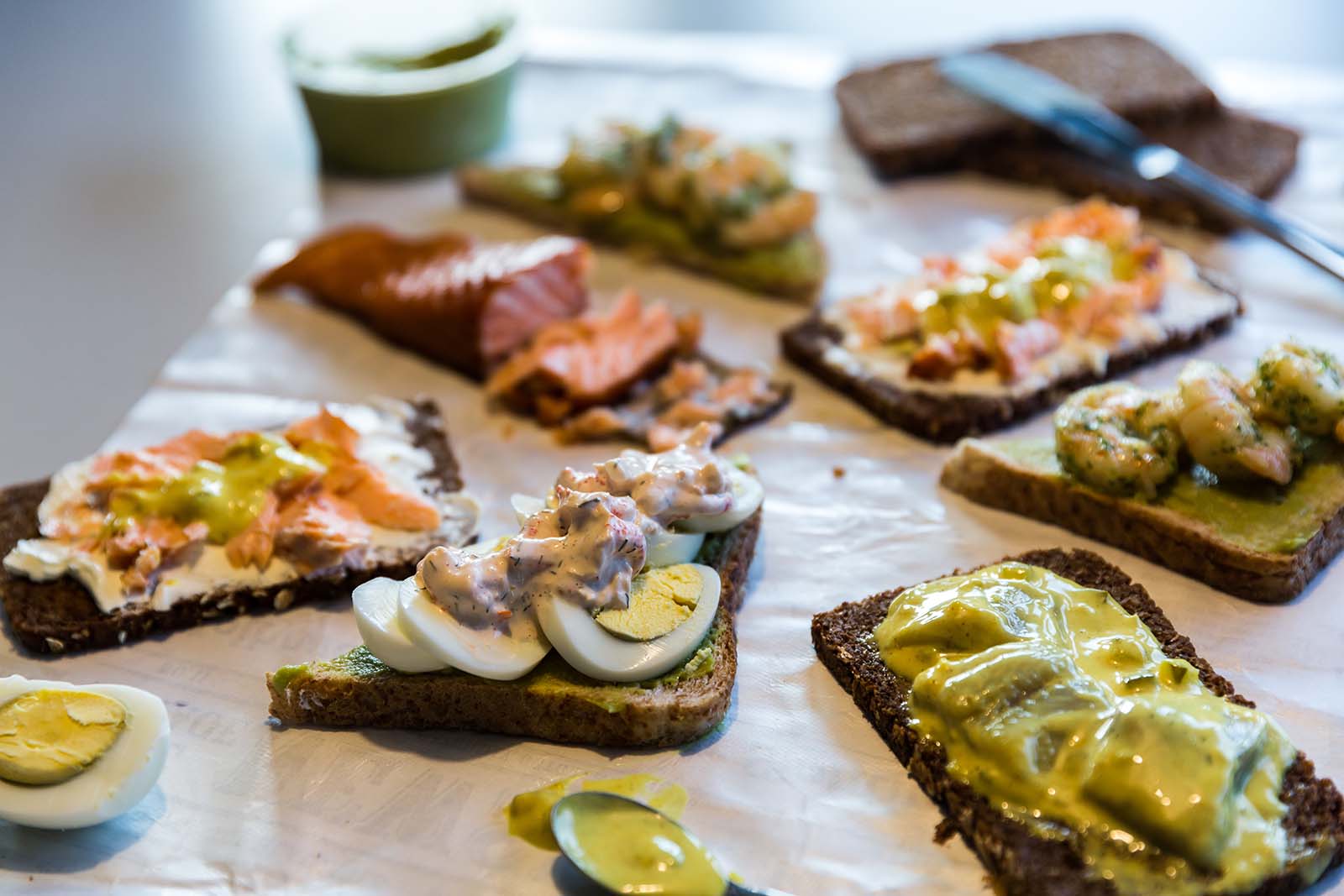 Frikadeller: These pan-fried meatballs are made from a mixture of pork and beef and are often served with gravy and potatoes.
Stegt flæsk med persillesovs: This dish is a pork belly served with crispy crackling, boiled potatoes and a parsley sauce on the side.
Rødgrød med fløde: This traditional dessert is made from red berries (usually raspberries or strawberries) simmered with sugar and thickened with cornstarch, then cooled and served with cream.
Flødeboller: These are traditional Danish pastries made of a light, sweet dough filled with whipped cream and coated in chocolate.
Some of these dishes may be hard to find outside of Denmark and its more prevalent in local traditional restaurants or family-owned places, as for the Flødeboller it can be found in many patisseries and bakeries in the city. You'll find a variety of both traditional and modern Danish cuisine options in Billund, so don't be afraid to explore and try something new!