Brussels Airport, also known as Brussels Zaventem Airport, is the largest airport in Belgium and serves as a major hub for international travel in Europe. Located in the town of Zaventem, just outside of Brussels, the airport has a long history dating back to its opening in 1940.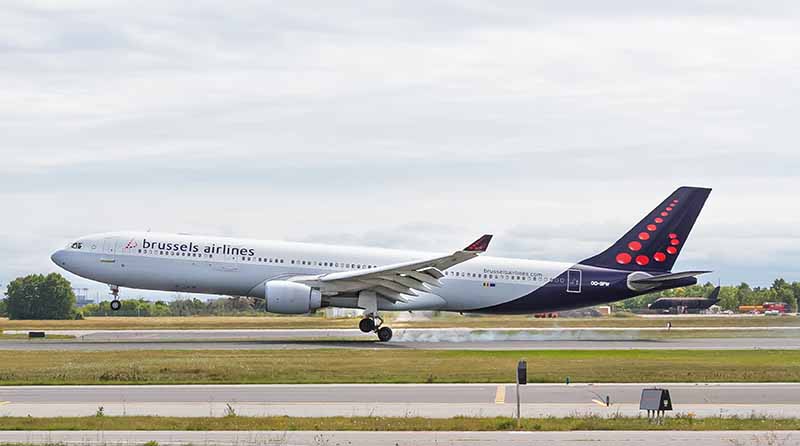 Today, Brussels Airport is a modern and efficient facility that serves over 26 million passengers annually, with direct flights to destinations all over the world. The airport is also an important center for cargo operations, handling millions of tons of goods each year.
Brief information about Brussels Airport
IATA code: BRU
Terminals: Brussels Airport has one main terminal building with three levels (arrivals, departures, and mezzanine).
Distance from city center: Brussels Airport is located approximately 12 km (7.5 miles) northeast of the city center of Brussels.
Yearly traffic: In 2019, Brussels Airport served over 26 million passengers.
Famous airlines flying to Brussels: Some of the major airlines that operate flights to and from Brussels Airport include Brussels Airlines, Ryanair, Lufthansa, British Airways, Emirates, and Air France.
Major international destinations: Brussels Airport has direct flights to many major international destinations, including New York, Dubai, Tokyo, Beijing, and Johannesburg.
Famous duty-free shops: Some of the well-known duty-free shops at Brussels Airport include World Duty-Free, Brussels Chocolate, and Belgian Beer & More.
Public transport options with prices: The airport is well connected to the city center by public transportation, including trains, buses, and the metro. The train is the fastest option, with a journey time of around 20 minutes and a cost of approximately €8.50. The bus is slower, but cheaper, with a cost of around €4.50 for a single journey. The metro is also available, with a cost of around €4 for a single journey.
Taxi and shuttle transfer options with prices: Taxis are available outside the terminal building, with a journey time of around 20 minutes and a cost of approximately €45-€55. Shuttle transfer services are also available, with prices starting from around €15 per person for a shared shuttle.