Browse all available options for airport transfers in Lisbon and choose the most cost-effective way for traveling from Lisbon airport to the city center or your hotel.
Transferring from Lisbon Airport
Lisbon, the capital city of Portugal, has a well-developed public transport system that connects the city's various neighborhoods and suburbs. The main modes of public transport in Lisbon include buses, trams, metro, trains, and ferries.
Train
The nearest train station to Lisbon Airport is "Gare do Oriente" which is connected to the airport by Metro. The cost of a one-way ticket is around €2.00-€3.00.
Public bus
There are several bus companies that operate from Lisbon Airport. The most popular ones are Carris, Aerobus and Scotturb. The cost of a one-way ticket ranges from €3.00-€4.00.
Regular taxi
Taxis are available 24/7 at Lisbon Airport. The approximate cost of a taxi to central Lisbon is around €15.00-€20.00.
Car rentals
There are several car rental companies available at Lisbon Airport, including Europcar, Hertz, Avis, Budget, and Sixt. The cost of renting a car varies depending on the rental company and the duration of the rental. | Here you can choose different types of cars for rental
Private shuttle
There are several private shuttle companies that operate from Lisbon Airport, including Welcome Pickups and Suntransfers. The cost of a one-way transfer to central Lisbon ranges from €20.00-€30.00.
Metro
The metro system is connected to Lisbon Airport, and the cost of a one-way ticket is around €1.50-€2.00.
Uber
Uber is available in Lisbon, and the cost of a one-way trip to central Lisbon ranges from €10.00-€15.00.
Free Now
Free Now is a ride-hailing app that operates in Lisbon. The cost of a one-way trip to central Lisbon ranges from €10.00-€15.00.
Bolt
Bolt is another ride-hailing app that operates in Lisbon. The cost of a one-way trip to central Lisbon ranges from €10.00-€15.00.
Note: The prices mentioned above are approximate and may vary depending on several factors, such as the time of day, traffic conditions, and the type of service chosen.
Find airport transfer in Lisbon
Browse airport transfer booking options in Lisbon, Portugal
Enjoy Lisbon
Enjoy the stunning capital city of Portugal, Lisbon! This magic and historic city is known for its charming neighborhoods, colorful buildings, delicious food, trams, cityscapes, and live music scene. You'll definitely fall in love with this lively city. Get ready to discover all the sights, sounds, and flavors that make Lisbon one of the most exciting and unique destinations in Europe! You can also explore what to do in Lisbon for 3 days.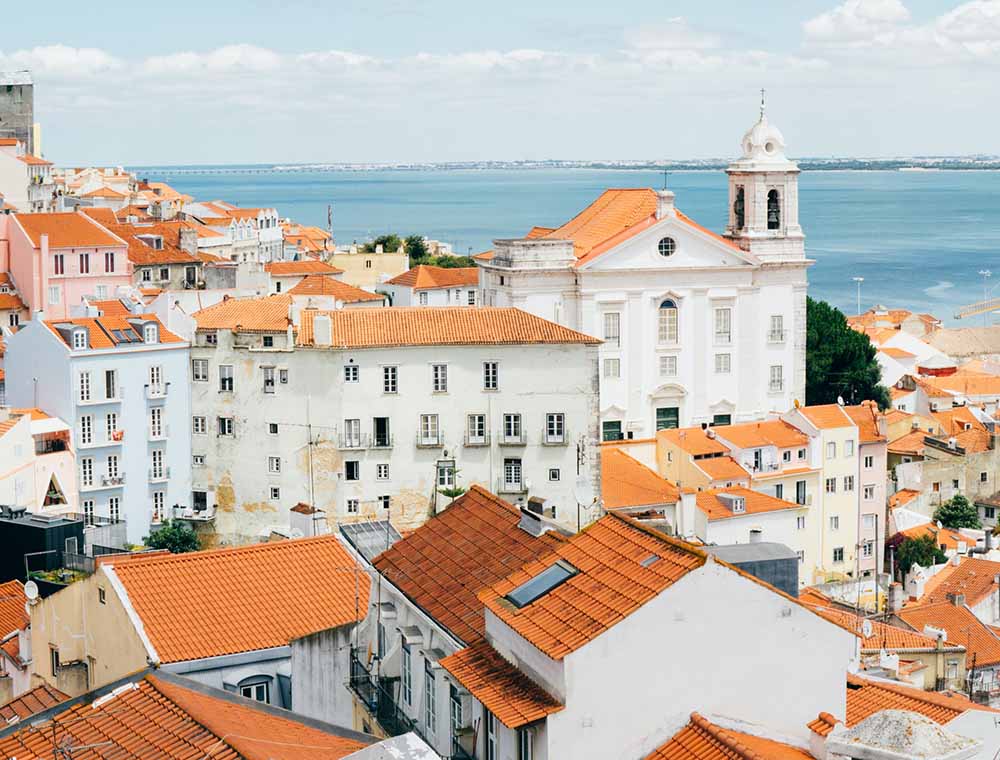 If you want to know more about Lisbon and its lifestyle visit our special guide where you'll discover 20 facts about Lisbon and will be ready to understand the city, people, culture, and many other aspects of Lisbon.
Connections with European cities
Lisbon is well-connected to European cities by air, with a number of airlines operating regular flights to and from Lisbon's Humberto Delgado Airport (LIS). Many major European airlines such as British Airways, Air France, Lufthansa, and Ryanair, among others, operate flights to Lisbon. The airport is also a hub for Portugal's national carrier, TAP Air Portugal, which operates flights to destinations throughout Europe and beyond.
Low-cost airlines flying to Lisbon
In addition to regular commercial flights, Lisbon also has connections to European cities through low-cost airlines such as EasyJet, Ryanair, and Wizz Air, which offer affordable flights to a range of destinations across the continent.
The airport has direct flights to major European cities such as Paris, London, Berlin, Madrid, and Amsterdam, among others.
A must-try thing in Lisbon: trams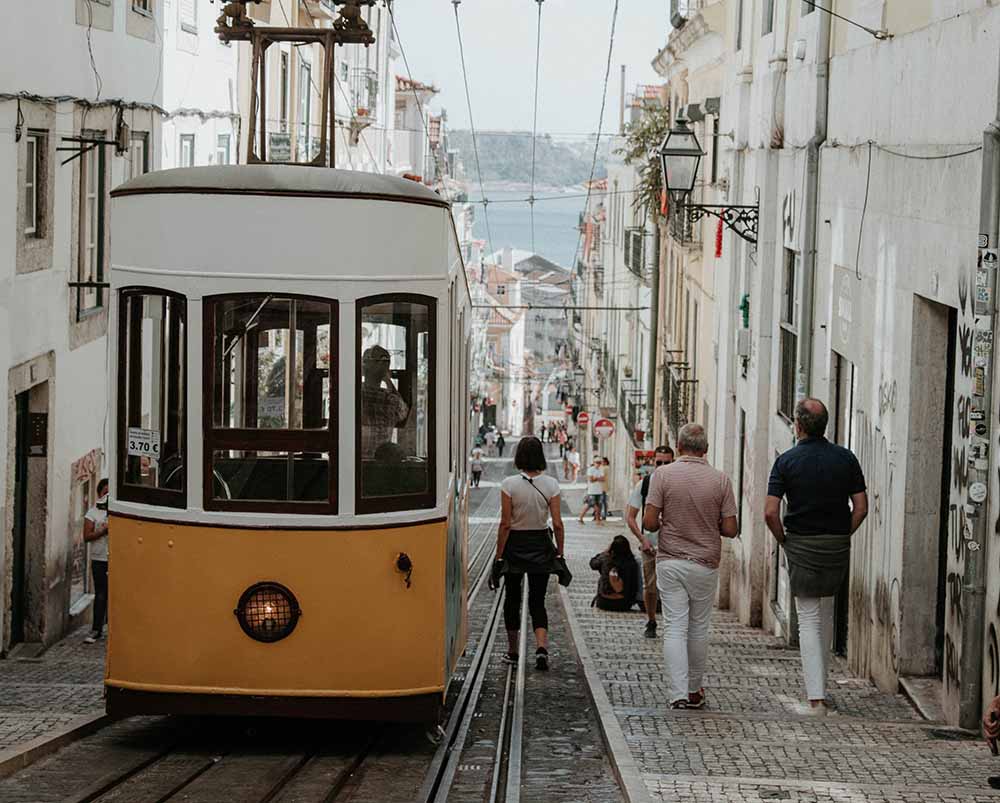 Lisbon's train network connects the city with the surrounding suburbs, as well as other cities in Portugal. Ferries are another option for getting around the city, with regular services to the south bank of the Tagus River. With a variety of options available, getting around Lisbon is easy and convenient for both tourists and locals alike.