Etihad has unveiled a fresh WiFi service for its flights, offering complimentary packages that include unrestricted data usage, access to WhatsApp, and coverage throughout the entire duration of the journey. This feature enables passengers to browse the web, work, and keep in touch with their loved ones on the ground.
Etihad Airways has made it effortless for passengers to remain connected during their flight by providing Wi-Fly 'Chat' and 'Surf' packages. This service enables travelers to chat with their loved ones, browse the internet, and stay connected while onboard the airline's wide-body fleet.
Free messaging and cheap Wi-Fi
Passengers flying with Etihad can take advantage of complimentary 'Chat' messaging for the entire duration of their flight by enrolling online or signing in with their Etihad Guest membership. This service includes access to widely used messaging apps such as WhatsApp, Messenger, and WeChat, among others.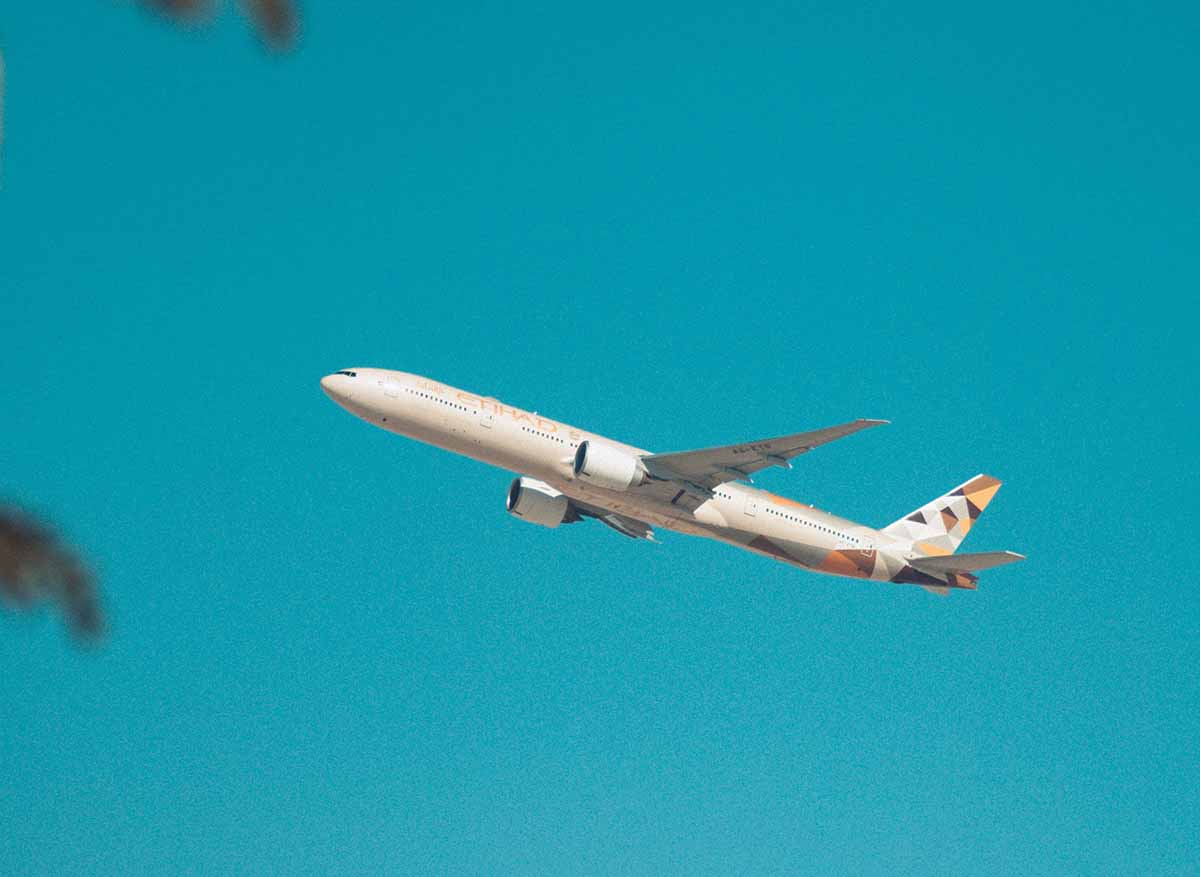 For travelers who prefer to surf the web, work, or stay active on social media during their flight, they can purchase 'Surf' Wi-Fly plans for a flat fee with unrestricted data usage throughout the journey. The Chat package costs $2.99 or is free for Etihad Guest members on flights under 7 hours, while the Surf package is $9.99. On flights lasting over 7 hours, the Chat package is priced at $4.99 or is free for Etihad Guest members, and the Surf package is $19.99.
Etihad's First Class passengers and Etihad Guest members belonging to the Platinum and Exclusive tiers are eligible for complimentary access to the Surf Wi-Fly service throughout their flight. Additionally, Etihad Guest Gold members will receive a 25% discount on the Surf package.
Etihad Airways' CEO, Antonoaldo Neves, expressed his excitement about this new development, stating that they understand the importance of staying connected for their guests. He also welcomed everyone to enroll before their flight to take advantage of the added benefit immediately. The Wi-Fly plans come with unlimited data usage and last the entire duration of the flight, enabling passengers to catch up on social media, work, or browse the web as they desire.

"Our modern wide-body aircraft fleet is equipped with the necessary technology to provide this service and ensure our passengers have a seamless connected experience during their journey," he added.
Etihad's narrow-body aircraft fleet still provides the existing mobile connectivity service, allowing travelers to make and receive phone calls, send and receive text messages, and utilize their data roaming packages as they would on the ground.
Flight entertainment
In addition to providing mobile and internet connectivity, Etihad Airways also offers its award-winning inflight entertainment service, E-BOX, to its passengers. This service caters to a wide range of travelers, from the youngest 'Little VIPs' to the young at heart, and is available on-demand through the seat-back screens on the wide-body fleet or by streaming it wirelessly to guests' own devices on the narrow-body fleet.
E-BOX includes hundreds of blockbuster movies from Hollywood to Bollywood, as well as Arabic, Asian, and European content. Passengers can also enjoy TV shows, music, podcasts, and games. Additionally, there are seven live broadcast sports and news TV channels for keeping up with current affairs or catching a live match while on board.
Regardless of the aircraft, guests who wish to unwind and relax can enjoy Etihad's comfortable cabins, delectable food, and exceptional Arabian hospitality from the Cabin Crew.
About Etihad Airways
Etihad Airways is the national airline of the United Arab Emirates and is based in Abu Dhabi. It operates flights to over 80 destinations across the world, including both passenger and cargo services.
Some of the most popular destinations served by Etihad Airways include:
London – Etihad Airways offers daily flights to London Heathrow, one of the busiest airports in the world. London is a popular destination for both business and leisure travelers, and the airline's flights to the city are well-regarded for their comfort and service.
Bangkok – Bangkok is another popular destination served by Etihad Airways, with daily flights to Suvarnabhumi Airport. Bangkok is one of the most demanded destinations among travelers who use Etihad's services.
New York – Etihad Airways operates flights to John F. Kennedy International Airport in New York, which is one of the busiest airports in the United States. New York is a popular destination for both business and leisure travelers, and the airline's flights to the city are well-regarded for their comfort and service.
Sydney – Etihad Airways operates flights to Sydney Airport in Australia, which is the country's busiest airport. Sydney is a popular destination for its beaches, landmarks such as the Sydney Opera House, and its vibrant nightlife.
Mumbai – Etihad Airways operates flights to Chhatrapati Shivaji International Airport in Mumbai, India's second-busiest airport.
---
Please note that the information in this article has been syndicated or sourced from a third-party provider outside of our website. We do not assume responsibility for, nor do we have control over, any external websites, entities, applications, or media publishers mentioned or linked to in this article.