Hundred reasons will motivate you to visit Pafos, Cyprus.
The ancient settlement, living with modern vibes and rhythms, is a living city of Greek mythology, architecture, and unique culture. A modern resort town that hosts a large portion of the 2-million annual tourist flow is always busy. Nevertheless, Pafos has something you won't find anywhere else. Whether you choose to hike on the Akamas Peninsula, enjoy waves on the beach, or dine in Ktima, you will fall in love with Pafos.
When was the city founded and by whom? ⠀
🇨🇾 Nea Pafos, was founded around the end of the 4th century BC, by king Nicocles.
Pafos – best for cultural tours and spectacular beaches
Located at the southwestern end of Cyprus, Pafos is surrounded by the Troodos Mountains and the Mediterranean Sea. As the legend goes, the Greek goddess Aphrodite was born in Pafos. It's no wonder Pafos looks like heaven on earth—it's fit for a goddess! The small resort town is divided into two parts: the upper part stretching up the hill is the commercial center, and the lower Kato Pafos is known for its major archaeological sites, modern restaurants, and hotels.
Interesting fact: in the 2nd century BC, Pafos became the capital of the island of Cyprus.
Pafos is small enough to explore on foot, so if you have chosen the destination as your first and final stop, there is no need to worry about transportation. Get comfortable shoes and sunscreen, and you are ready to explore the town.
Your guide to Pafos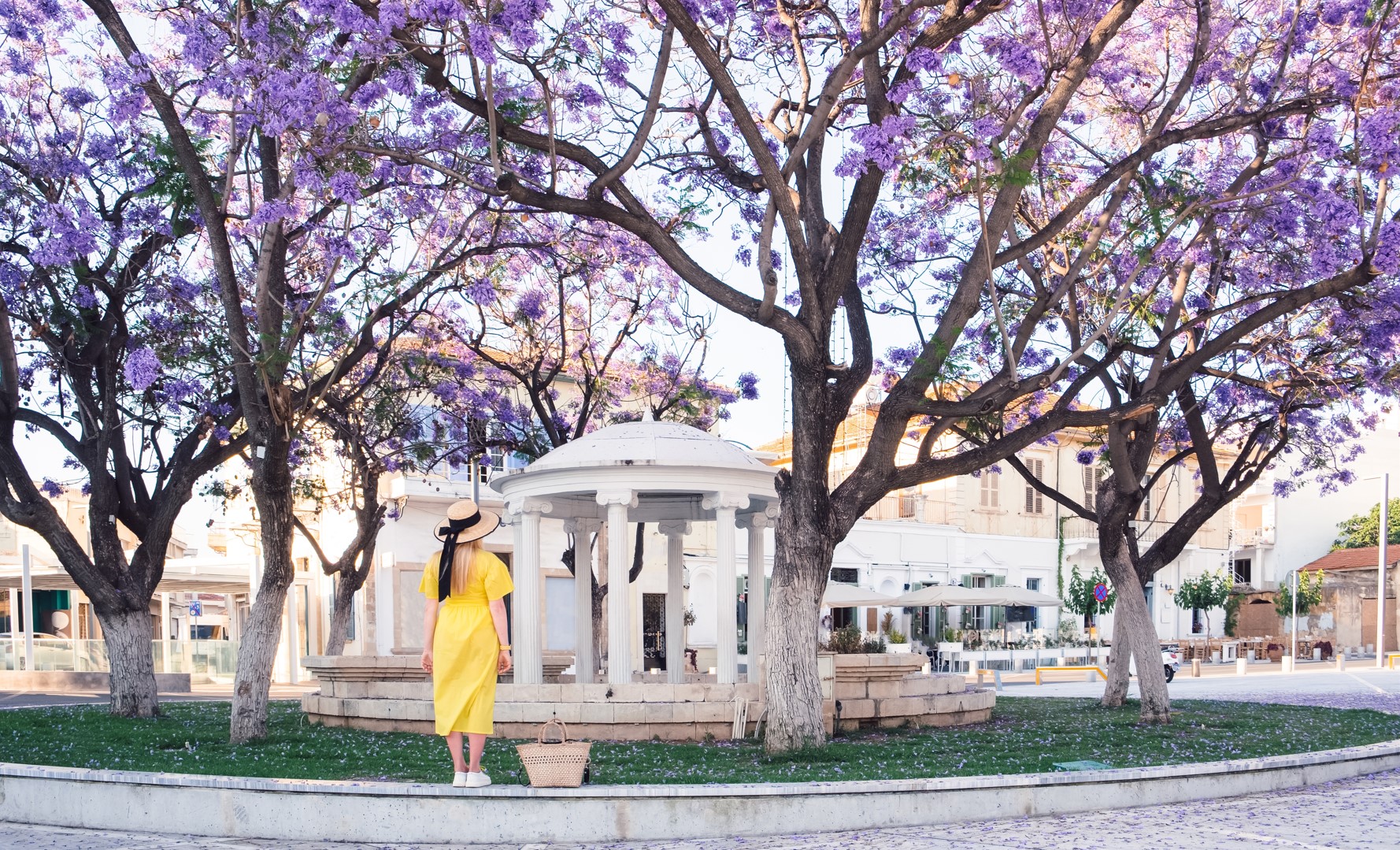 Famed for its pristine beaches and historical sites, Pafos is a must-visit place in Cyprus, even if you have booked your stay in another town. Your adventure in Pafos starts at its international airport. It is not as large as Larnaca's airport but is still a popular destination for budget airlines like Wizzair, Ryanair and Easyjet. We will leave beach time up to you and show you the best things to do off the beach.
Start exploring Pafos with the Kato Pafos Archaeological Park, which has sites from the 4th century BC to the Middle Ages, priceless mosaic floors of Roman villas, the Saranta Kolones (Forty Columns) Castle, and more.
Find more ancient treasures of Pafos in the Tombs of the Kings, a UNESCO-listed archaeological site dating back to the Hellenistic period with characteristic columns. Visit the series of caves and rock-cut chambers with the tombs of high-ranking officials. Despite its name, there are no kings buried here.
Enjoy a leisurely walk in Pafos Old Town and shop for local goodies on Kennedy Square and Makariou Avenue. Stay here till sunset to see the new colors of the town, and dine in a cute Laona restaurant. Also, find "the Place" with workshops to shop for local arts and crafts.
Known for sea turtles, Pafos is often visited for unforgettable snorkeling. To spot turtles in their natural habitat take a boat trip to an isolated beach, the Lara Bay Turtle Conservation Station.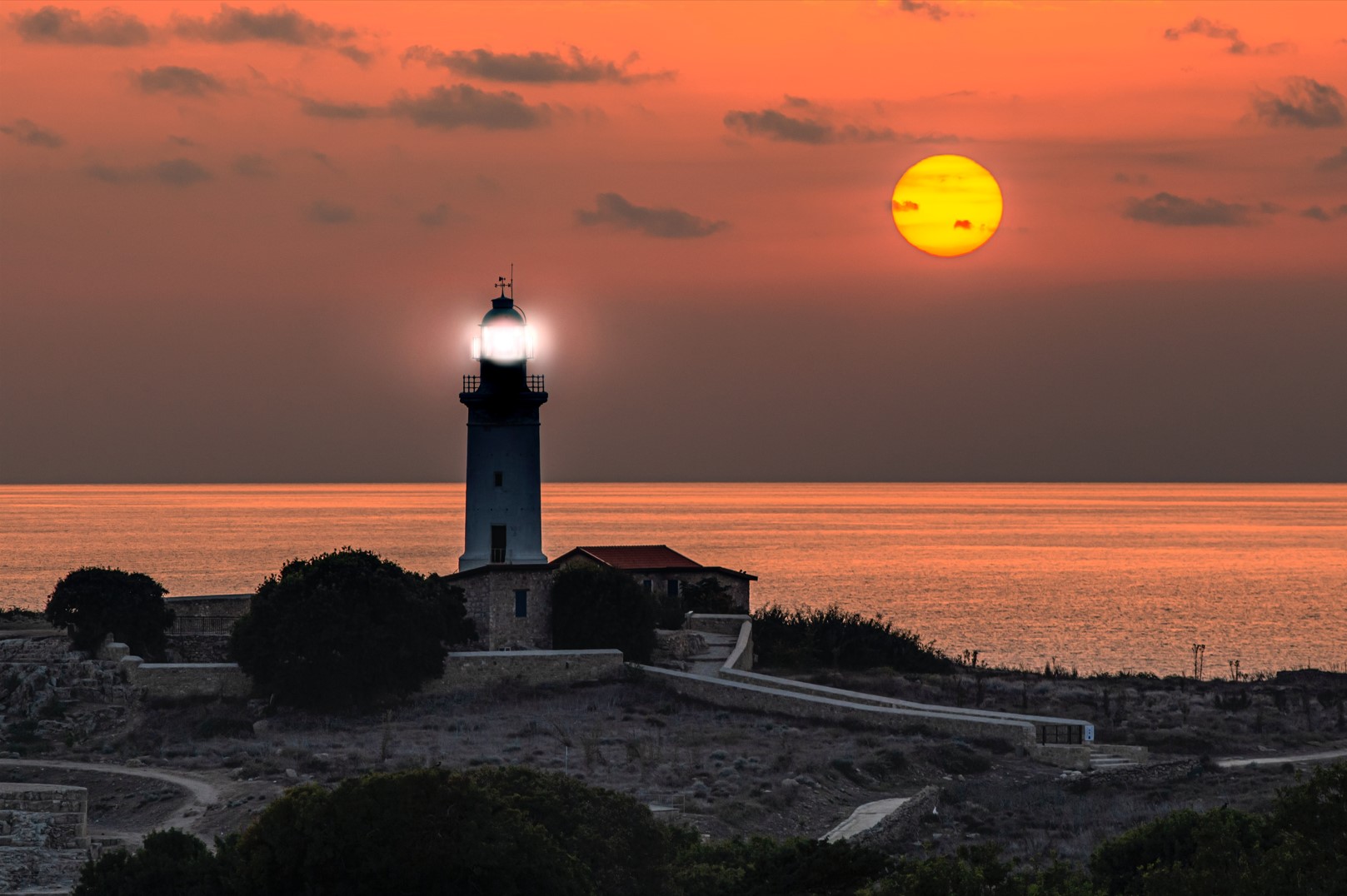 Don't miss out on visiting one of the most beautiful places on the island, Adonis Baths with a two-level waterfall, a cove, mud baths, and statues of the Greek gods – Adonis and Aphrodite.
Take a shot of Aphrodite's Rock, giant rocks rising from the sea. It is forbidden to climb the rock, but you can still swim close for incredible photos.
Spend a day on Alykes Beach or Coral Bay, the two most fascinating beaches near Pafos with golden sand, pure water, developed infrastructure, and water sports.
Take a half-day trip to Fyti village, an unforgettable experience in an atmospheric village with narrow alleys. Visit the Folk Art Museum to learn textile weaving history and buy high-quality silk and cotton products.
Make your day tastier with traditional Greek Meze, a set of platters served before the main dish.
For cat lovers, there is the most adorable place in Pafos, the Tala Monastery Cat Park, a sanctuary and home to many stray cats. You can enter the park and enjoy their presence for free. The park is funded so it will be great if you donate money for cat food.
How much does it cost to stay in Pafos for a week?
Pafos is not only one of the best destinations for a family holiday, but it is also popular among solo travelers who seek relaxation in one of the many luxury Pafos hotels. While Larnaca is a budget option and Limassol is the most expensive city in Cyprus, Pafos will please you with affordable prices even during the high season. Here are the prices for a one-week holiday during the high season in Pafos. Always research different platforms to plan your budget accurately.
A cheap stay will cost around 465 euros.

For budget travel, you will pay 620 euros.

Your comfortable stay in Pafos will cost around 1,000 euros.

A week of luxury holidays will cost you 2400 euros.
The cuisine and local food are extremely tasty, so the main expenses will be restaurants. Also, be ready to pay for the sites' tickets and tours. For additional information see the map of Paphos hotels here.
Pafos hotels map with prices
The best time to visit Pafos
The Mediterranean climate, with hot summers and mild winters, makes Pafos ideal for year-round vacationing. Sunseekers should plan holidays in Pafos between June and October when the temperature does not fall below 23 C. You should also understand that the high season means higher rates and more tourists. Peek season is in August, which is recommended to avoid. You can find a list of cheap flights to Paphos on this page.
If you want to skip crowds and enjoy the island, you may consider visiting Pafos from May to June and November, when rates are lower. Winter months are okay to spend on an island, but you should be ready for the winds and forget about sunbathing on the beach.