Edelweiss, the leisure airline, is set to expand its long-haul network in winter 2023/24 by initiating its first flights to South America. Starting from November 22, the carrier will offer exclusive nonstop service between Switzerland and Colombia, flying to Bogota and Cartagena. This move will increase the airline's long-haul route map to 23 destinations and is a part of SWISS' expansion plan.
Zurich-Bogota direct flights
Edelweiss will operate nonstop flights from Zurich to Bogota, continuing on to Cartagena, and then returning nonstop to Zurich on Wednesdays and Sundays. The route will be served by Airbus A340-300 aircraft.
According to data from Sabre Market Intelligence, there were 62,850 two-way passengers traveling between Switzerland and Colombia in 2019, indicating an 11% increase from the previous year. Zurich-Bogota was the largest city pair, accounting for 32% of the traffic.
Edelweiss' routes
Madrid, followed by Frankfurt and Paris, were the biggest one-stop connecting markets for travelers flying between Switzerland and Colombia since there were no nonstop flights available.
However, with Edelweiss commencing flights to Colombia, OAG Schedules Analyser data reveals that it will become the third European city to be linked with Cartagena. As per the winter 2023/24 season schedules, KLM has planned a daily Amsterdam-Bogota-Cartagena-Amsterdam route, and Plus Ultra Lineas Aereas will operate Madrid-Bogota-Cartagena-Madrid three times a week.
From Europe to Bogota, Colombia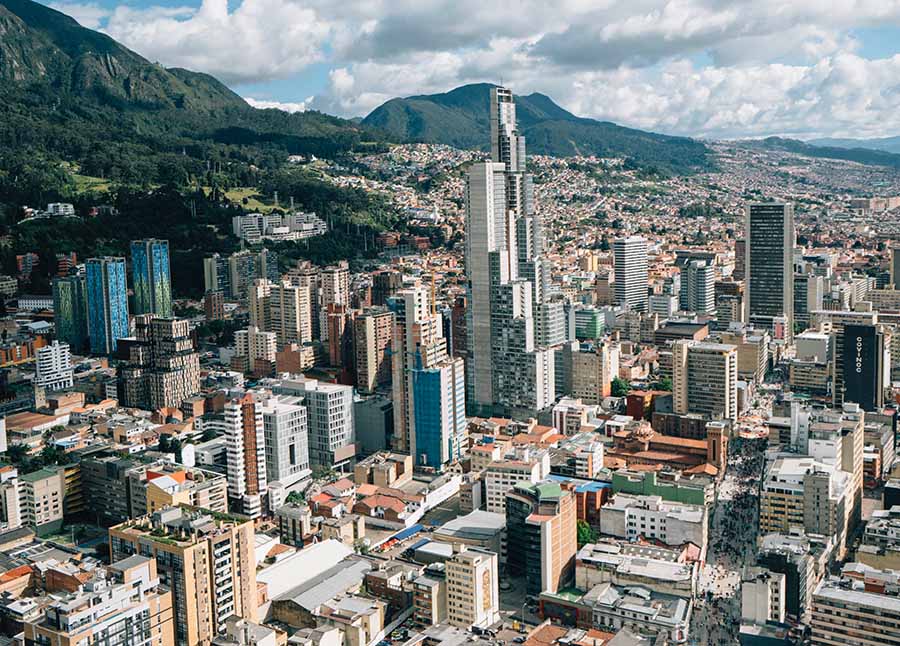 Bogota will have eight points in Europe, including Zurich, with direct flights from Colombia's capital to Barcelona, London Heathrow, and Madrid by Avianca, and nonstop service to Frankfurt by Lufthansa during the upcoming winter.
Air France will operate Paris Charles de Gaulle-Bogota, and Madrid-Bogota will be served by Air Europa and Iberia. Furthermore, Turkish Airlines will offer a route from Istanbul to Bogota via Panama.