We are children of earth, inherited the wonders and majestic beauty of nature, blessed to enjoy the treasures, and obliged to protect them. Any human sometimes ready for getting lost in the nature. Appreciate nature now while there are still beautiful and wild places with pure landscapes because technologies evolve and nature gets replaced by big city lights too fast. As an inspiration, we have prepared for you eight incredible destinations for a perfect escape from stress. It is time to find inner balance, and recover the harmony between your soul and nature. 
Andorra la Vella, Andorra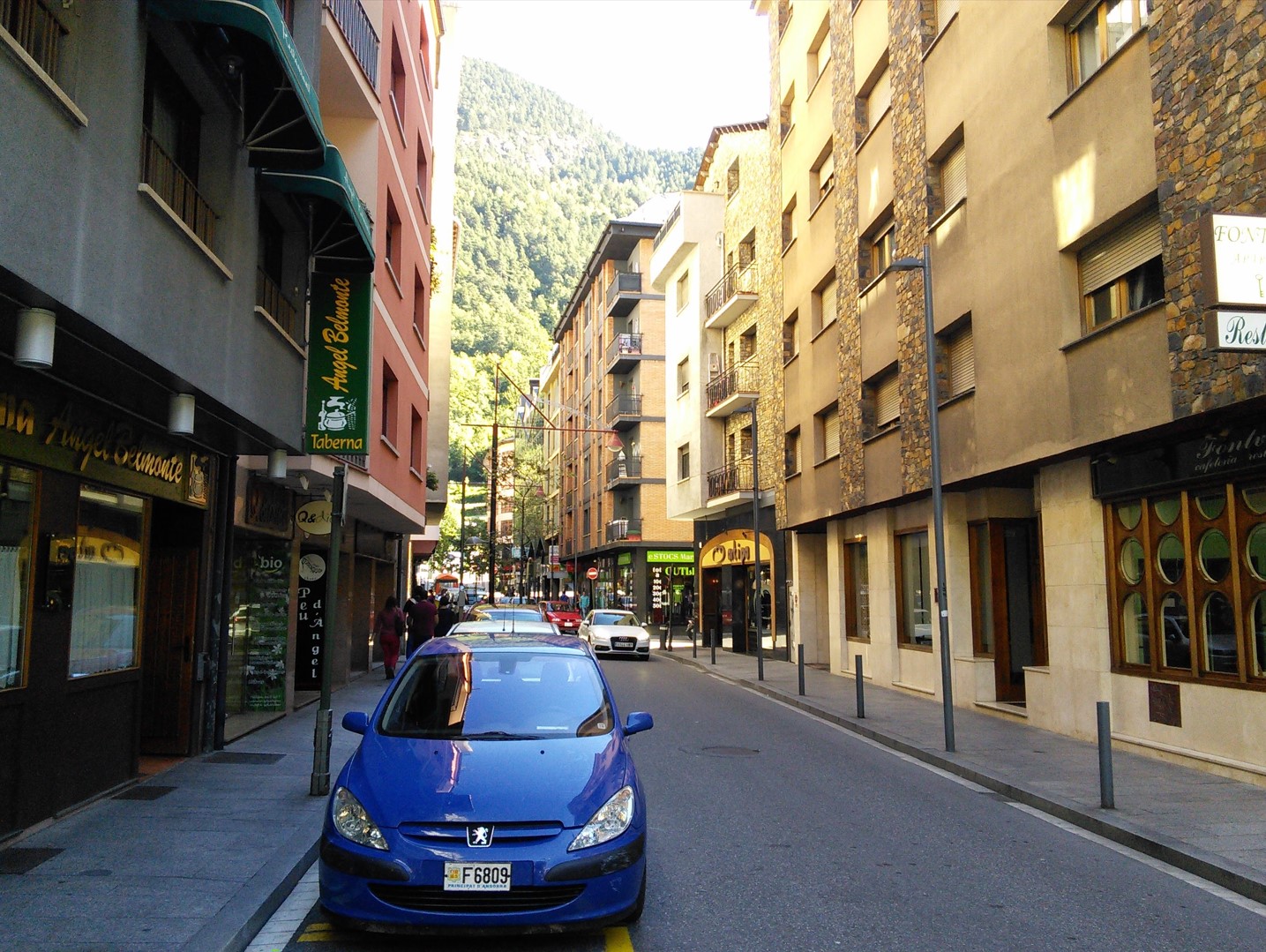 Andorra la Vella is a fantastic choice as a romantic, exotic, and affordable European destination with so many wonders to explore. Epic beauty and versatility of Andorra's nature change from high-mountain views with impressive waterfalls and lakes to splendid valleys.
Where to go in Andorra
Escape from the city fuss in Valle del Sorteny, the national park of Andorra la Vella known for its great variety of flora and fauna of the Pyrenees mountains. Another secluded Madriu-Perafita-Claror park occupies 10% of Andorra's territory and is the most impressive natural attraction listed in the UNESCO World Heritage. Don't miss the romance of having a picnic on the shore of one of the lakes; Juclar Lake, Lagos de Tristania, and Engolasters. 
What to taste in Andorra
Have you already found your inner balance and harmony with nature? If yes, it is time to feed up your energy with Andorran dishes. If you have visited Andorra during the cold season, Escudella will be a delicious and warming soup for you. Trucha a la Andorrana is another traditional dish – grilled trout or salmon wrapped in pork ham.
As Andorra has no airport, you should plan your air travel to Barcelona and then transfer to Andorra by car or bus.
---
Innsbruck, Austria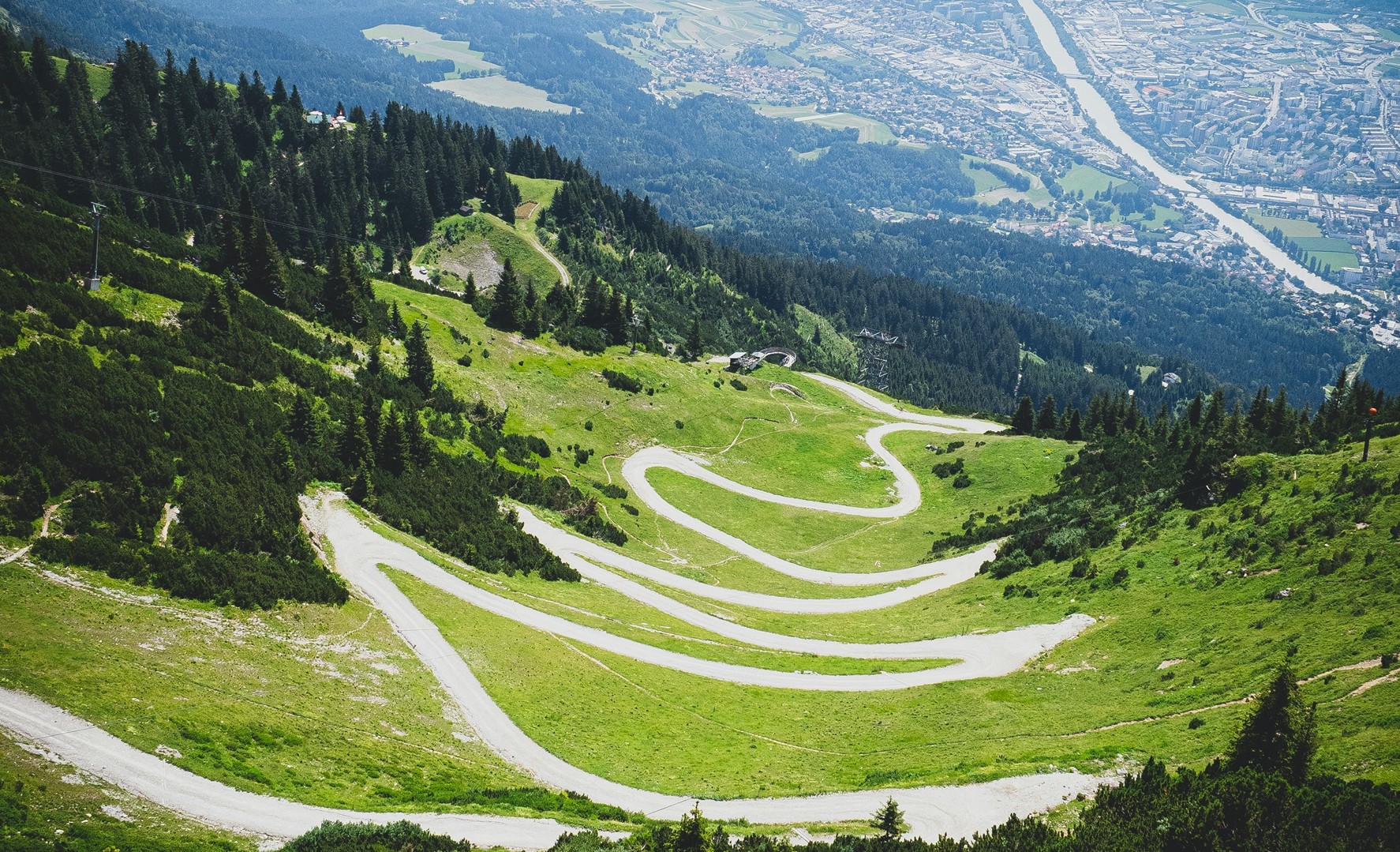 Innsbruck is a gem of the region and a paradise for skiers, but it is also a paradise for its unique nature and views. Whether you are a lover of active sports and hiking or you want to spend your days in silence, Innsbruck has both to offer. 
Where to go in Innsbruck
Enjoy the spectacular view of landscapes standing on the Europa Bridge with lush green hills and mountain peaks rising tall. A few brave souls may jump from the bridge and feel the bouquet of emotions. Continue exploring the unimaginable beauty of Innsbruck in Karwendel Alpine Park, occupying 700 square kilometers with the most panoramic views of snow-covered mountains.
What to taste in Innsbruck
Tyrolean cuisine is distinguished by its rich meat dishes because the dairy cows of the region are considered the best in the world. It is worth trying Marend, a plate of smoked and dry-cured meat, sausages, cheese, and bread. The tastiest desserts are Apfel Knödel (apple strudel) and Apfelradln (delicious apple pie).  
We also designed a bucket list for travelers in Vienna Austria.
---
Dilijan, Armenia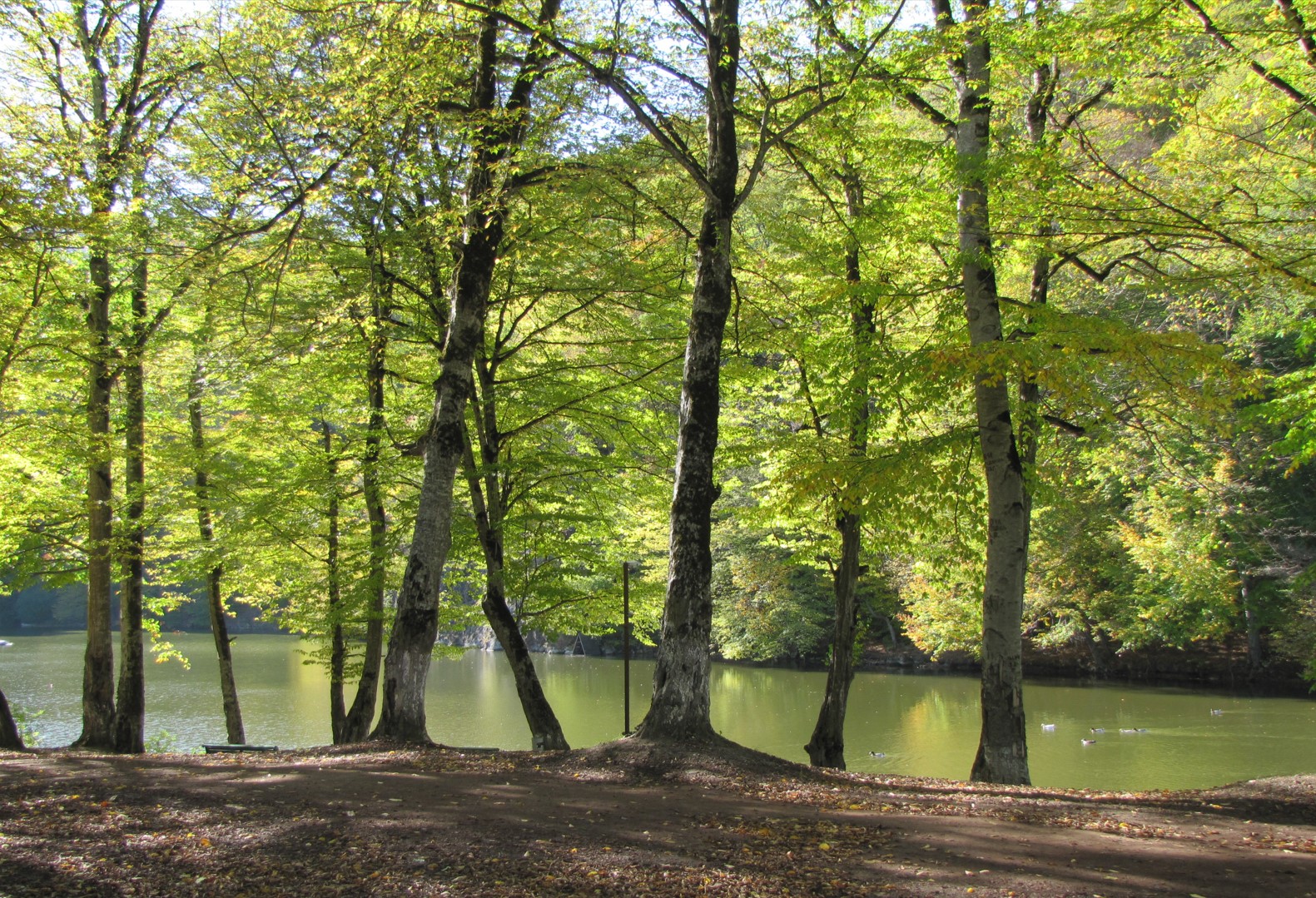 Here we are, lost and found in Dilijan, the most beautiful place in Armenia. This small resort city is hidden in the mountains of the South Caucasus, covered with lush coniferous forests and lakes. 
Isolation and peace? Welcome to Dilijan.
Where to go in Dilijan
Dilijan is located on the territory of Dilijan National Park, the vast land stretching over 28 thousand hectares with more than ten eco-routes for hiking. The valuable forest is home to flora, fauna, and unique mahogany groves called "the monuments of the second millennium". The gems of Dilijan are two small lakes, Parz and Gosh, surrounded by forests that reflect the greenness of trees in daylight. 
What to taste in Dilijan
Armenian cuisine is just incredible, with tasty dishes for meat lovers and vegetarians. Traditional Dolma is presented in three variations – vegetarian, summer, and wrapped in grape leaves. It is truly the queen of Armenian cuisine. Next comes the traditional Armenian barbeque Gharsi khorovats. The large pieces of meat are wrapped in lavash and served with homemade vodka. For a unique experience, try Ghapama, rice, and dried fruits baked in a pumpkin. Finally, feel the true aroma of Armenian desserts with pakhlava stuffed with walnuts and soaked in honey. 
For getting to Dilijan the travelers should get air tickets to Armenia's capital Yerevan and take a bus to Dilijan. The duration of the Yerevan-Dilijan trip is 80-90 minutes by bus or car/taxi.
Check the bucket list of Yerevan here
---
Ax-Les Thermes, France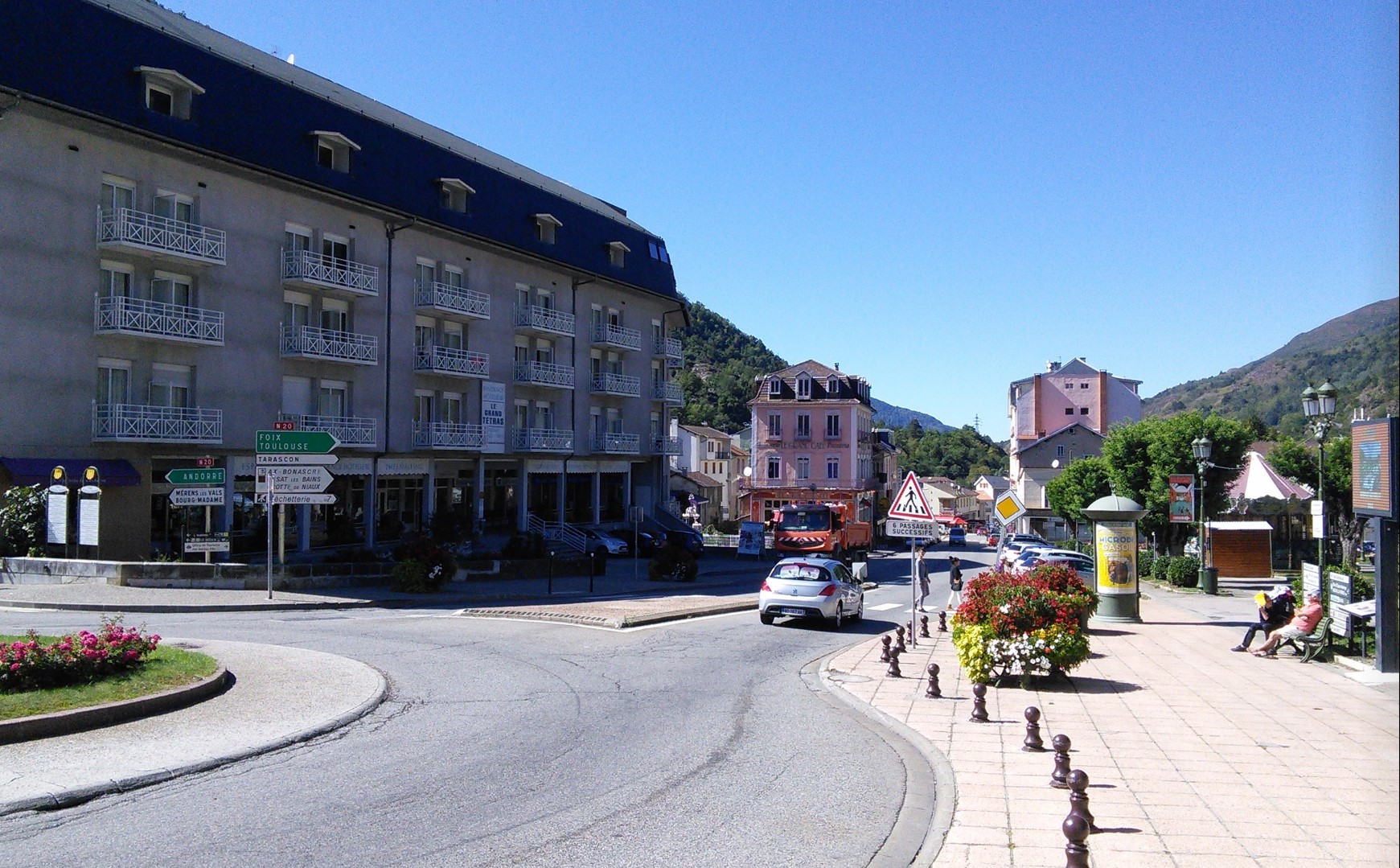 Our journey is slowly nearing its end, but we still have two more exciting places to explore. Again, we are in France, in Ax Les Thermes, a recreation spa and ski resort nestled in the heart of the Pyrenees. It is all about mind-blowing views of the mountains, and indeed it is a place to get lost in nature. 
Where to go in Ax-Les Thermes
The therapeutic powers of Ax-Les Thermes thermal waters were known back in Roman times. Today there are three spa centers: Couloubret, Le Teich and Le Modèle. Although the place has much to offer to guests, we are undoubtedly keen to explore the countryside. Nature was too generous to this place, with the most beautiful mountain lakes and waterfalls, the caves at Grotte de Lombrives, and the endless beauty of the Natural Reserve of the Orlu valley. 
What to taste in Ax-Les Thermes
In Axe Les Thermes, French cuisine is presented in its cooking traditions, exclusively in Michelin star restaurants. As a winter warmer, order classy Soupe à l'oignon or Coq au vin, chicken braised with wine. For dessert pamper yourself with Chocolate soufflé and Tarte Tatin. 
The closest international airport to Ax-Les Thermes is located in Toulouse.
---
Palanga, Lithuania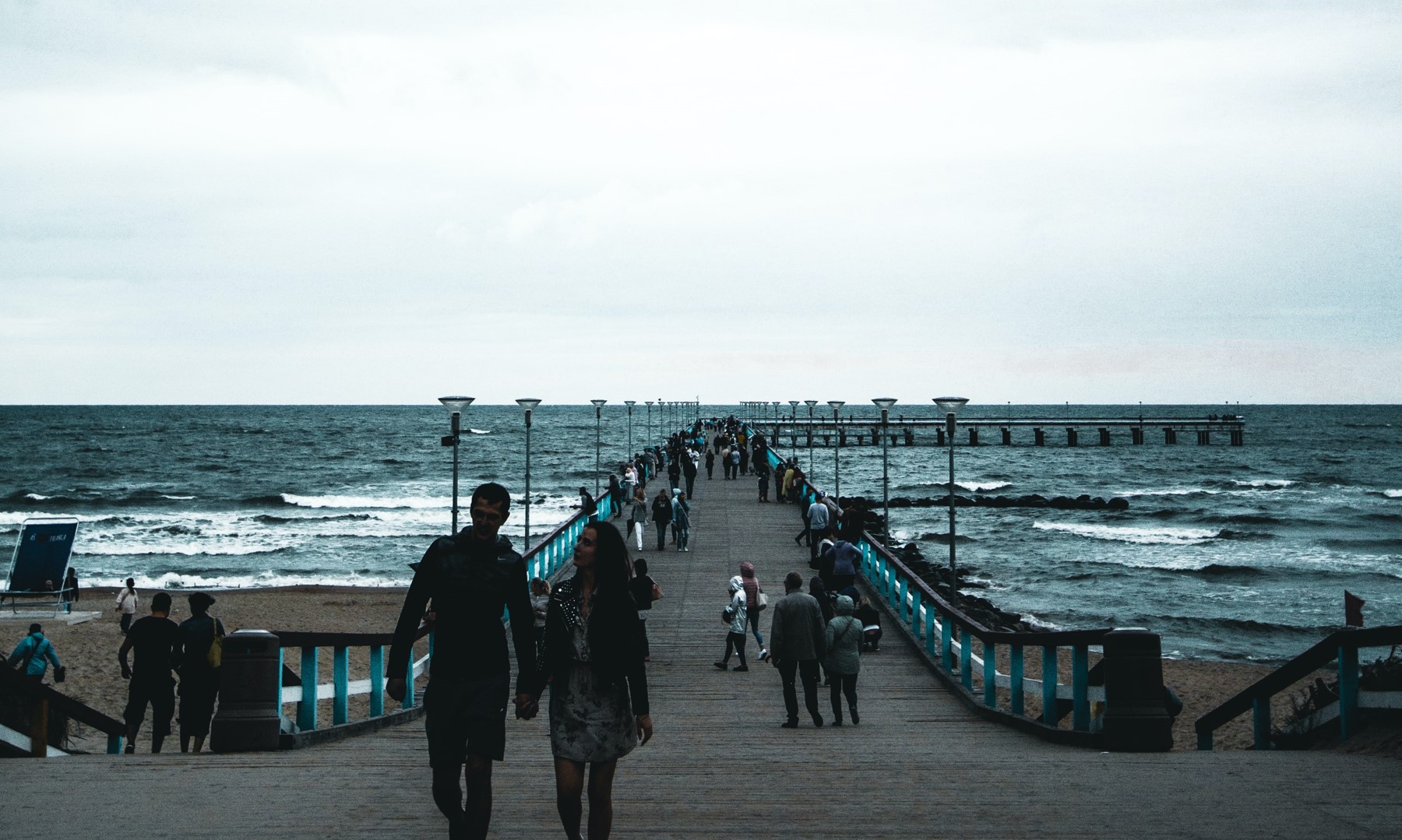 The largest resort of Lithuania is a unique place with a soul-healing atmosphere, mild maritime climate, and picture-perfect landscapes. The ancient city mazes for its historical architecture that looks so alive with the energy of modern life. Let's imagine your dream vacation.
Where to go in Palanga
A vacation in Palanga is all about beautiful nature, the Baltic Sea coast, and mountains. Let's start your solitude with a nature Botanical park with pagan sanctuary Birutė Hill, beautiful clean alleys, and rose gardens. Spend a day on one of the golden sand beaches of Palanga stretching 25 km, enjoy romantic sunsets and the soft waves, and take a walk about the coastline park with pine trees.
What to taste in Palanga
Make your holiday complete with a gourmet tour of the restaurants tasting the finest local food and drinks. Start your degustation with Celepilai, little potato dumplings, exotic beetroot soup with kefir, and seafood. 
Palanga has a small airport, but to get to Palanga by plane from other countries, it is better to fly to Lithuania's capital Vilnius, whose airport receives international flights from many European and Asian cities.
[tp_in_our_city_fly_shortcodes destination="VNO" limit="5″ stops="0″ subid="toCity" locale="en" currency="EUR" paginate="true" off_title="false" disable_header="false"]
Here is the traveler's bucket list for Vilnius, Lithuania.
---
Grenoble, France
The magnificent views of the French Alps and the most fascinating sunsets are waiting for you in the quintessentially European town of Grenoble, France. This 2000-year-old city charms guests with its ancient architecture, but we have come here to admire the unique nature and the views.
Where to go in Grenoble
Beautiful gardens and parks scattered about Grenoble break the harsh look of stone buildings with the lush green of pine forests and flowering meadows completed by the view of snowy peaked mountains. Admire the Old Town beauty, the patterns of red-tiled roofs, and the majesty of the Cathédrale Notre-Dame from a bird's view. 
Time to escape to nature. Whether you are visiting Grenoble in winter or summer, there is always something to admire. Go higher to the mountains to find Lac Achard hidden behind the trees where you hear nothing but your heartbeat and the wind. 
What to taste in Grenoble
Exclusive French cuisine with authentic dishes characterizes Grenoble. No matter what you choose to taste, you will never be disappointed. For your gastro tour, keep in mind to try the famous Foie Gras, the fattened liver of a duck, Tapenade Provençal dish, and Crème Brulee for dessert. 
---
Pamplona Spain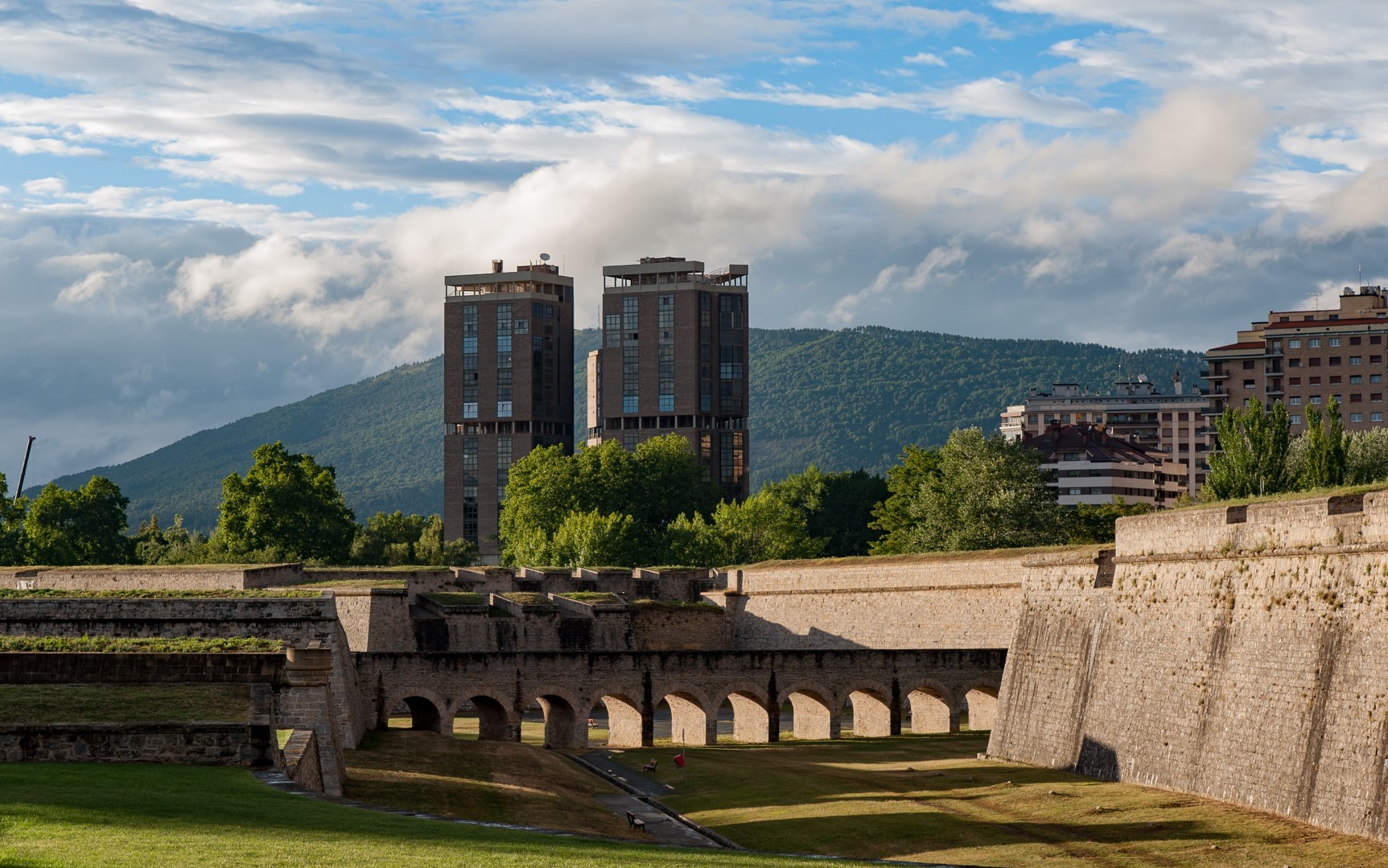 It is the last destination of our unforgettable journey, full of places to complete the memory book. Pamplona is the land of "Corrida de Toros" (running of the bulls), home of passionate matadors, and the land of majestic scenery, good food, architecture, and history. 
Where to go in Pamplona
The stroll about Pamplona and the capital of Navarra traces the footsteps of Ernest Hemingway, the places he loved to visit and later described in "The sun also rises". Take a short walk through the medieval streets and the views of the Pyrenees Mountains because now we are leaving human creations and going to the very heart of nature. 
Navarra and Pamplona are blessed with evergreen valleys, lush forests, breathtaking gorges, and mysterious caves. Find your heart in the Irati Forest, the second-largest beech-fir forest in Europe. Enjoy unique Chinese ginkgoes, Balkan chestnut trees, and California redwoods in Señorío de Bértiz Natural Park. Take an exciting journey to Zugarramurdi Caves in the town of witches to watch the flight of griffon vultures from Foz de Lumbier cliff. 
What to taste in Pamplona
Basque cuisine is famous around the world for its abundance of vegetables and exquisite wines. Try Trixstorra as a light snack, Estofado de Toro for the main dish, and Natillas, the creamy pudding for dessert. 
To reach Pamplona by plane from other countries, it is better to fly to Bilbao, whose airport receives international flights from many European cities.
---
Conclusion
Here we are again, running with the traffic, hoping to get back to nature soon. As true adventure enthusiasts, we will keep you in the loop with new trails and beautiful places to visit.