I sat with a glass of wine on the terrace of my beautiful hotel, embracing the warm rays of the fading sun and thinking of my next destination. Wine is a great trickster; it always makes me pack my things and travel, chasing great destinations for wine lovers. There is something really mysterious and magnetic about wine, and it is no wonder why wine tours are the most favored by tourists.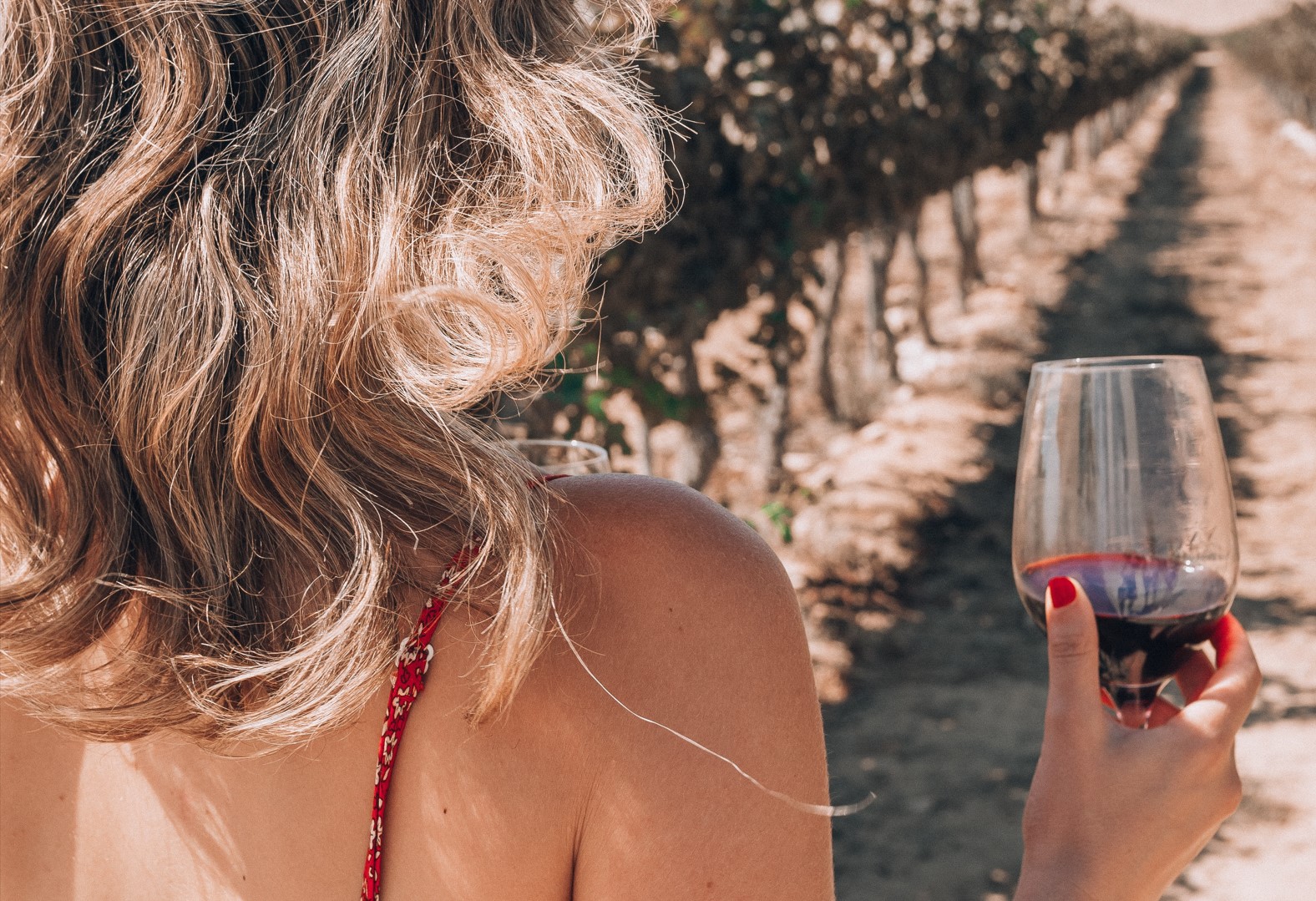 I myself always try to find the center of winemaking in every country as a starting point for exploring a new destination with colors and the deep taste of wine. I want to share with you six of my favorite destinations for wine lovers, where you will taste the local wines, learn about the history of winemaking and simply enjoy the vibes of each place.
Best wine travel destinations in Europe selected for wine lovers
It doesn't matter what kind of traveler you are, whether you like sea and sand or a quiet environment and a coffee in a busy part of the city – you will surely enjoy a wine trail trip accompanied by the best flavors typical of gastro tourism. Let's explore the 6 best wine travel destinations in Europe specifically for wine and gastro tourism lovers.
France, Burgundy
France and wine have the greatest love story. We hardly remember its beginning and will never see its ending, but it is worth witnessing. The center of winemaking is Burgundy, the name you've heard millions of times, and now you are here. Burgundy is probably the first name and destination for every wine lover with its magnificent vineyards, world-known wines and the secrets of wine production you will discover during your tour.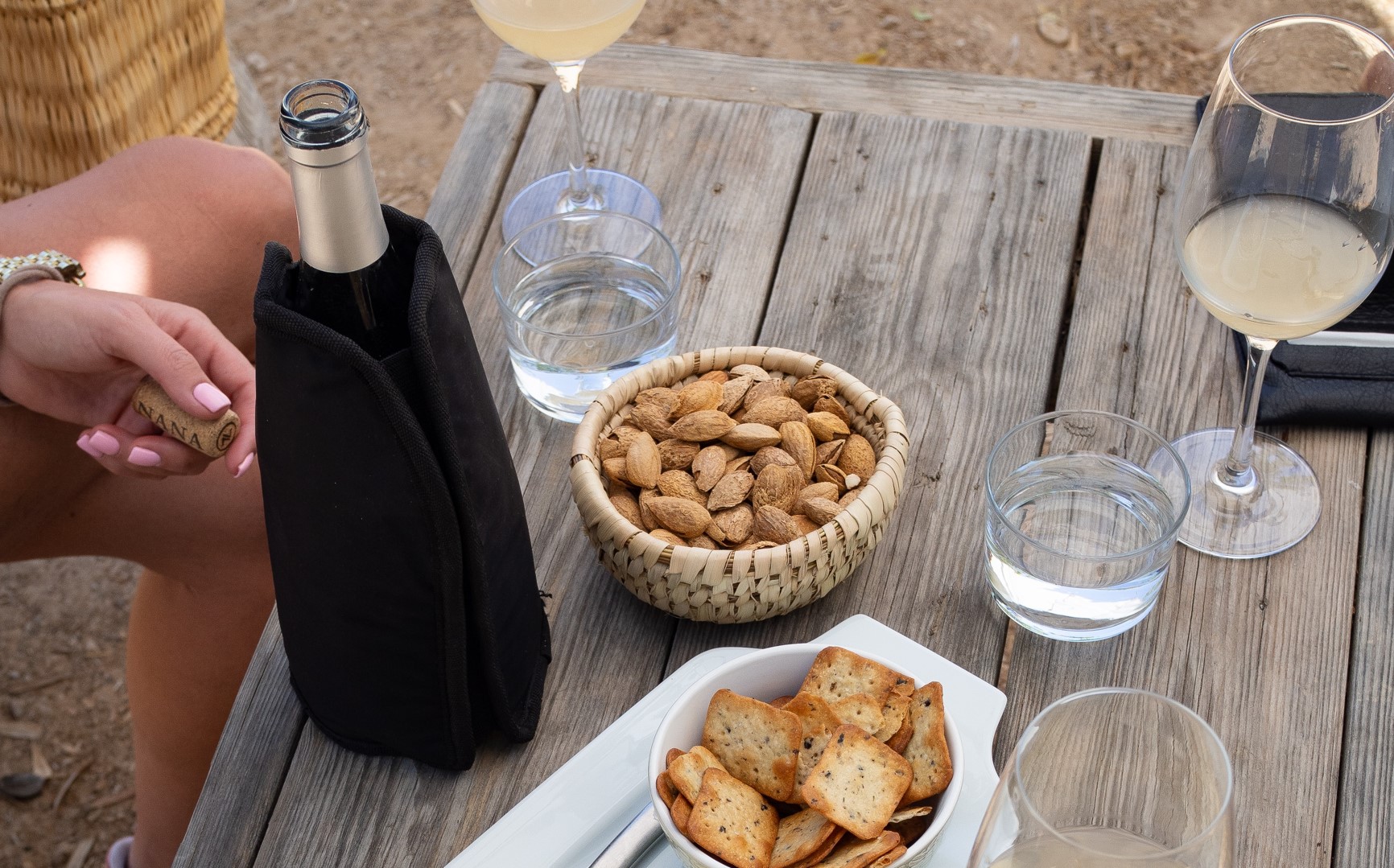 Visit the UNESCO-treasured Abbaye de Vézelay, founded in AD 880 and still standing isolated on a hilltop. 

Step back on the wine route in France, the Grands Crus de Bourgogne, and you will taste the world's best red wines. For white wines, choose Montrachet and Corton Charlemagne, with their world-renowned chardonnays.

Discover the huge garden and the treasures of the 16th-century Le Château d'Ancy-le-Franc, with walls decorated by famous Italian, Burgundian, and Flemish artists.

Burgundy has one of the most expensive wines. Domaine de la Romanée-Conti produces wine in limited quantity, and the most expensive wine so far is the 1945 Romanée Conti, sold at $558.000 at Sotheby's sale.

Besides Pinot Noir and Chardonnay, Burgundy also produces Crémant de Bourgogne and rosé.
Italy, Tuscany
Falling for Tuscany is so easy. You see it, you love it, and want to come back over and over again. As one of the most evocative destinations in Italy, Tuscany is home to antique farmhouses and countryside, the heart of the Renaissance, and wine. With the world-renowned wine region harvesting the Sangioverse grape, Tuscany will give you Brunello di Montalcino, Chianti Classico, Vernaccia di San Gimignano wines, and more. You could simply stroll about the vineyards of Tuscany and visit the historical village of Montalcino, but there are dozens of things you wish you could have more time to see and do.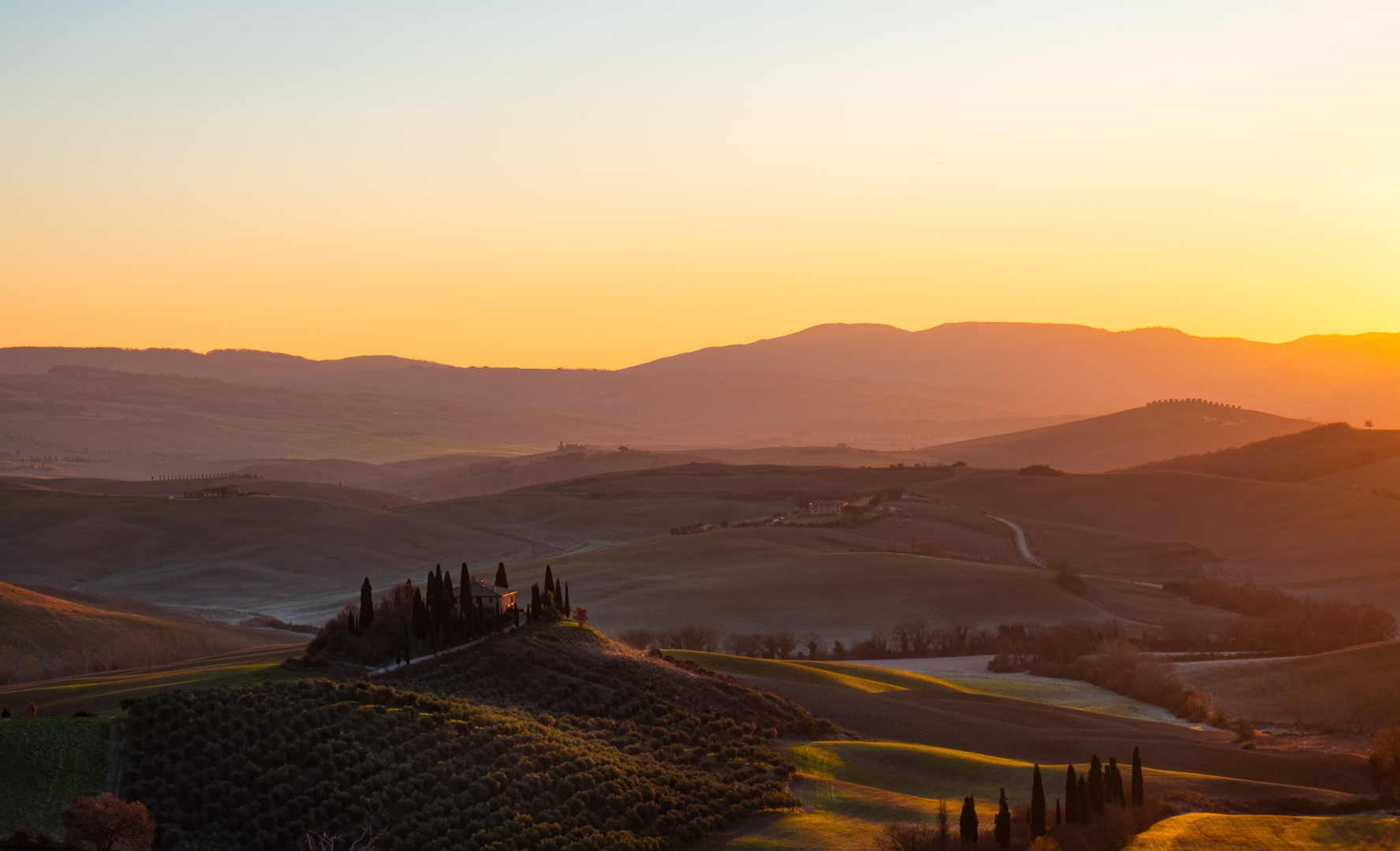 Enjoy an unforgettable tour of the vineyards of Siena, a beautiful city with a UNESCO World Heritage Site in its historic center.

Explore the flavors of Tuscany in the hills and the cellars of Montalcino with the most prestigious Brunello di Montalcino. It was also awarded the Denominazione di Origine Controllata e Garantita (DOCG) title, the most prestigious of all possible classifications. 

Visiting Tuscany and not having a cute shot with Pisa's Leaning Tower is like visiting Tuscany and not tasting its wine. Located in the Campo dei Miracoli, you will see truly miraculous buildings, including a leaning tower.

Don't leave Tuscany without trying traditional Fettunta (bread with garlic and olive oil), Pecorino Toscano (popular Tuscany cheese), and Ricciarelli (Tuscan almond cookies).

Tuscany is best known for its Sangiovese dry red wines: Brunello di Mantalcino, Chianti, and Vino Nobile di Montepulciano.
Explore Rome, Italy – a bucket list for traveler
Greece, Crete
Greece, the land of history, the most sumptuous architecture, and, of course, wine. Every time I think of Greece, my mind travels to the shores of Crete, with its white-washed houses, cobbled alleys, and me, drinking wine in the sunset. You will be surprised to learn that Crete boasts 4,000 years of wine history, with the oldest vineyard in Europe.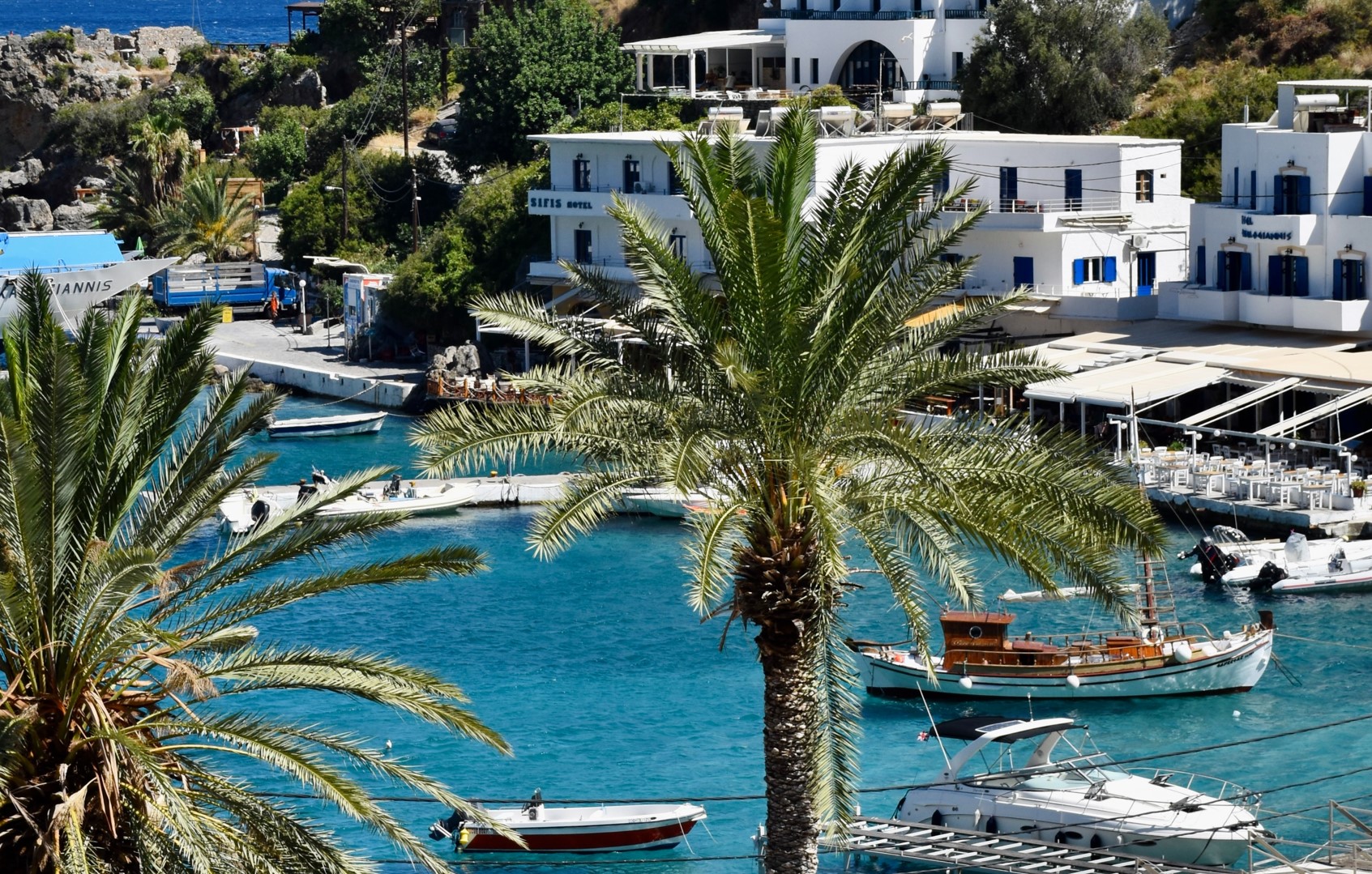 Centuries-old winemaking is praised by festivals and holidays on the island. If you are lucky, you will take part in one of them. If not, there are hundreds of ways to explore the island while enjoying Cretan wines.
There are four regions for wine tours in Crete: Chania, Rethymno, Heraklion, and Lasithi. All of them will be seasoned with history, amazing architecture, and magical nature.

When traveling to Chania, don't forget to check out Seitan Limania, a little paradise to chill in the Aegean Sea.

Eat as much local food as physically possible because you will later regret missing all those Cretan cheeses, Dakos, Kalitsounia, and tons of olives.

Get a throwback to old Greece in Loutro, a tiny fishing village with absolutely white houses. Nothing will feel like embracing wine on the waterfront with fish. 

Try to pronounce Thrapsathiri, especially after a couple of glasses. Though hard to pronounce, this type of grape is a bit salty with flavors of apple and pear. Thrapsathiri is great with seafood.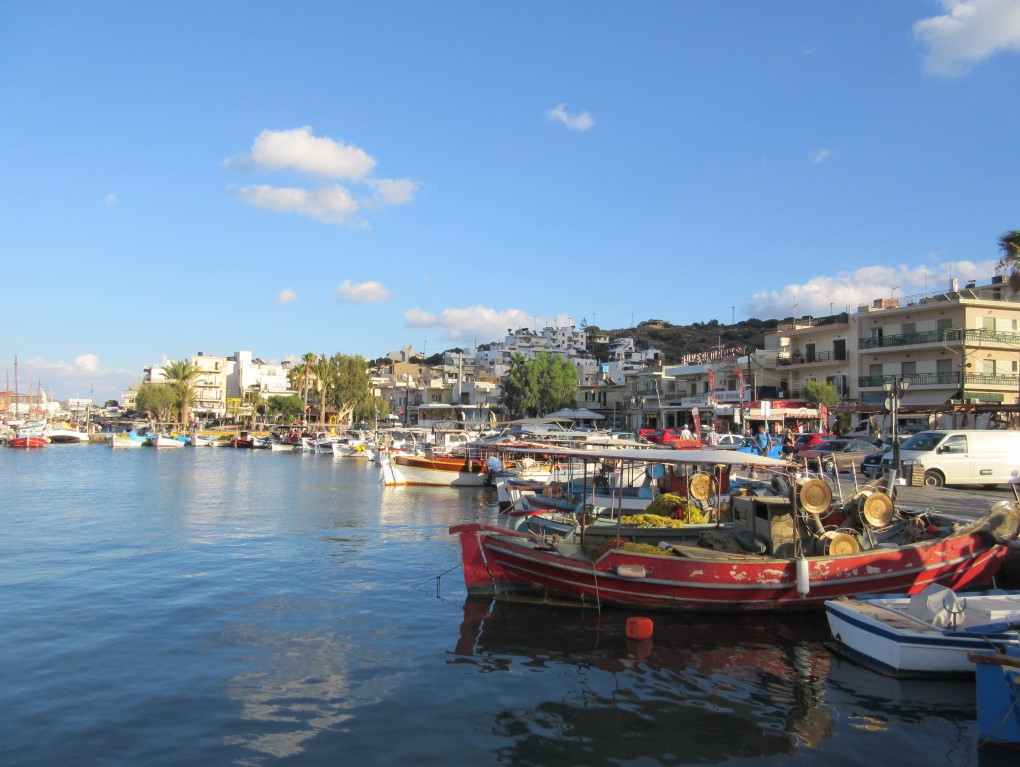 Armenia, Vayots Dzor
Armenia is my new and soon-to-be greatest love for its wine, among other things. This tiny country in Eastern Europe hides the oldest winery ever. Areni-1 cave is more than a historical place; it is the "holy grail" of winemaking. The clay pots with traces of wine found in the cave date back to 6100 BCE. That's not all the magic.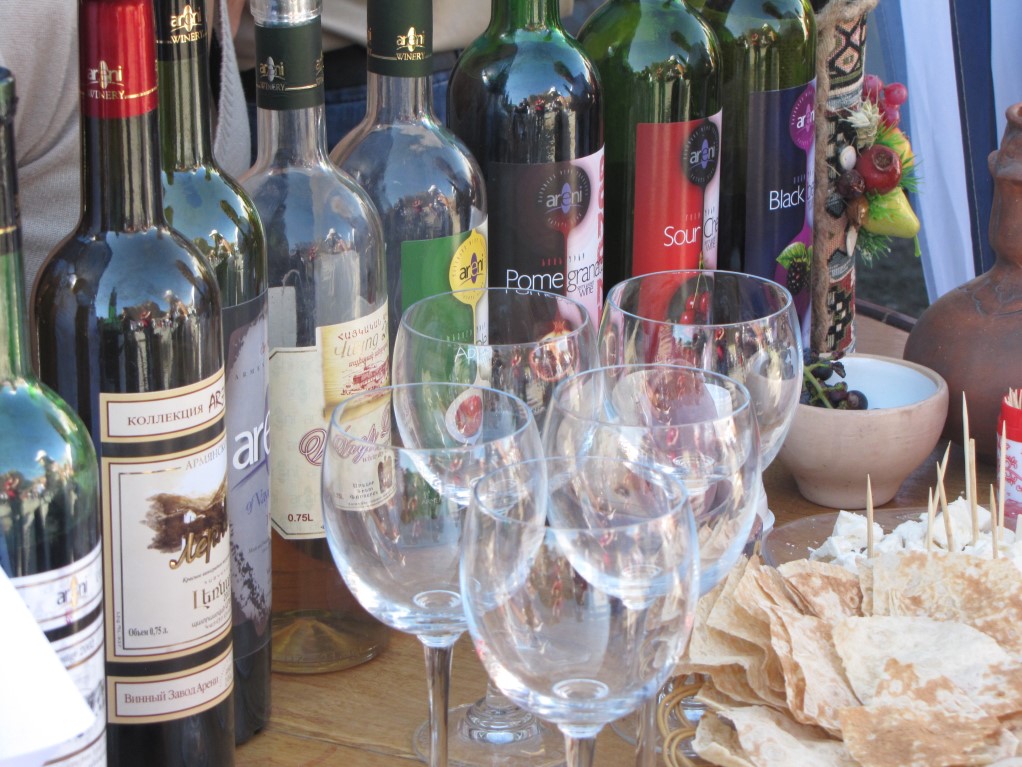 The Armenian grape varieties, Areni, Caberne, Muscat, Sultana, and Hakhtanak (400 in total with 31 types used for wine production), make the most intense wines with deep notes thanks to the fertile land and sun, infusing fruits and berries with flavors you have never tried.
From five viticultural regions, choose Vayots Dzor for wine tours with the largest number of wine producers. Don't forget to visit the famous cave on your way.

For wine, producers use Armenian oak barrels that provide the strong flavor and spiciness of vanilla and eucalyptus.

Armenians DO love their wine and hold regular events in different cities and festivals to taste and treat guests with local wine. 

There is also a special street in the capital with all the most popular wineries stretching on both sides of the street.

Areni Noir is the most expensive and popular Armenian wine, known far beyond Armenia. Keep in mind the names of Armenian wines like Karas, Zorah, Kataro, Trinity, and Van Ardi. Generally, those and dozens more Armenian wines stand out with a tannic and full-bodied taste and a perfectly glowing color. 
What are the ultimate to-dos in Yerevan? Check it here >
Georgia, Kakheti
Georgia is another candidate for the title of the best wine-producing country next to Armenia, and the centuries-old battle for the title will continue. The center of winemaking is Kakheti, in the mountains of lush green, where everyone will tell you a heart-warming or heart-breaking story while treating you to local wine.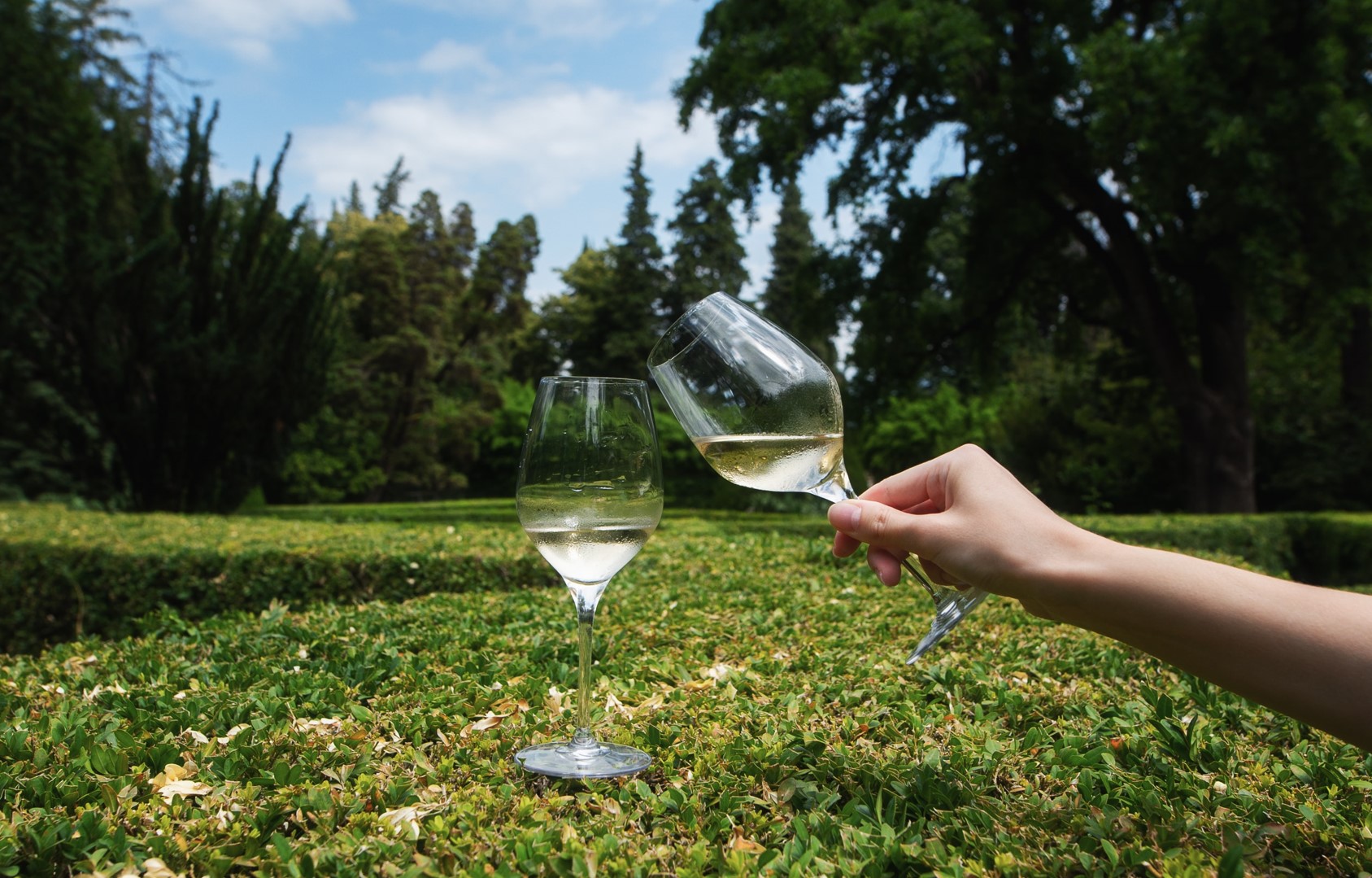 Georgian grape varieties, less known in the world, still amaze with their deep flavor. There are over 400 types of grapes, and 38 of them are used for winemaking.

Popular Georgian wines are Tsinandali, Kindmarauli, Saperavi, Usakhelauri, Rkatsiteli, and more.

Aside from winemaking, Kakheti will surprise you with beautiful medieval monasteries (the most popular being the David Gareja Cave monastery).

Visit the most beautiful Sighnaghi town, with its picture-perfect houses and panorama of endless vineyards.

Stop counting calories and fall into a food coma with Georgian food; khinkali, khachapuri, ojakhuri, satsivi, etc.
Want to travel to Georgia's beaches? Learn more about Batumi sights and cuisine here >
Spain, Rioja
Our final stop is Rioja, with its authentic experience of Spanish wines. Rioja is the country's top wine region, a hidden gem in the north with amazing food, top-notch wines, and history. The region is known for its world-class red wines made of Tempranillo and Garnacha grapes and over 500 wineries.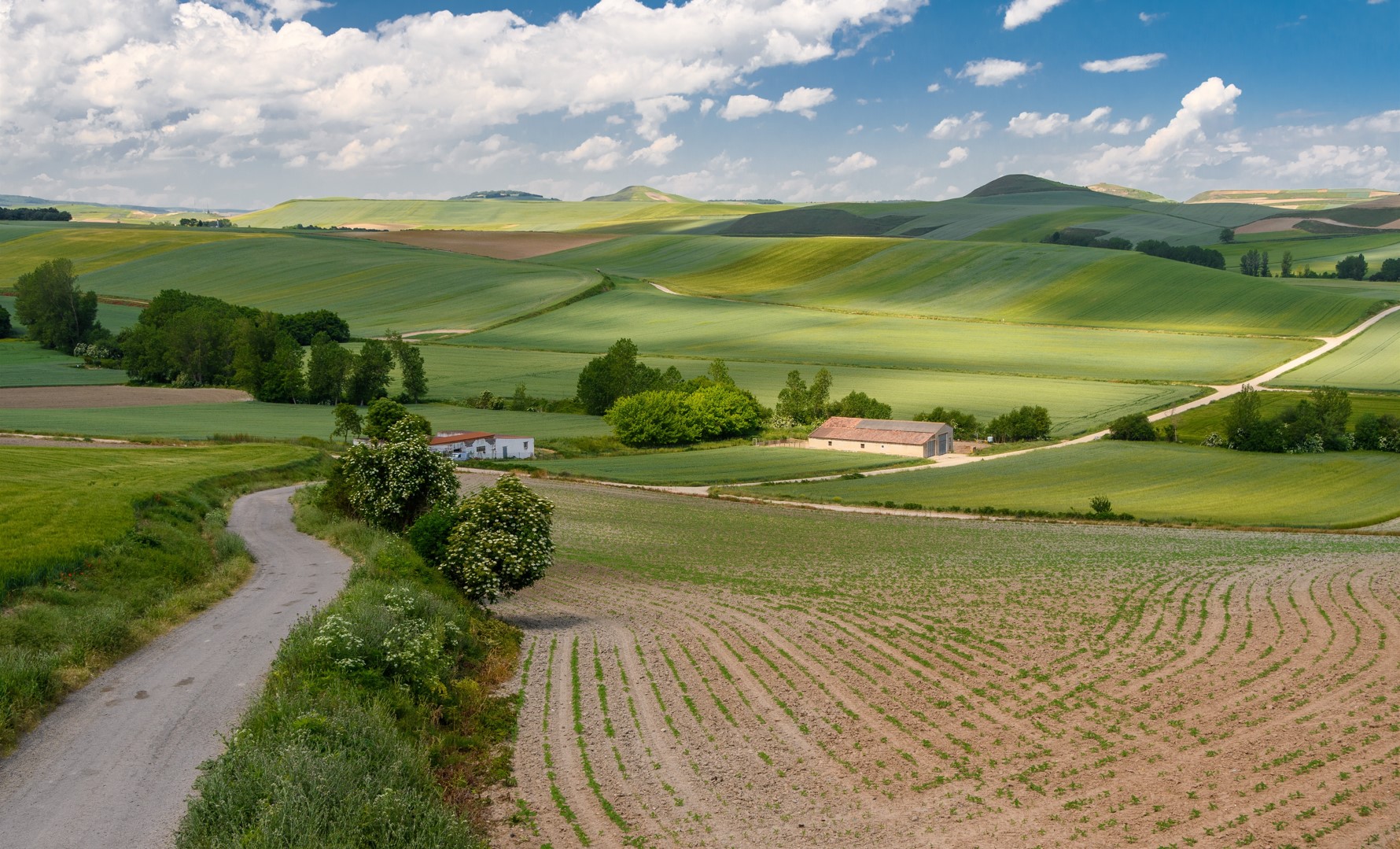 To experience La Rioja wine tasting, visit the most popular Vivanco winery, with its massive vineyards, museum, and winery.

Rioja red wines are award-winning and the most sought-after drinks. The name to remember is La Rioja Alta, Viña Ardanza Reserva 2015. 

Explore the natural wonders of Rioja: Arnedillo Bisosphere Reserve or Dierra de Cebollera Nature Reserve with Spain's wildlife.

Try not to miss a single type of delicious tapas to be truly called a Spanish foodie, and finish your tapas with wine.

Rioja is the land of festivals, especially wine festivals like the Haro Wine Festival, with its crazy wine fiesta, Batalla de Vino. In the end, you will be all covered in red wine from head to toe.
Words from the author
When you get back from your wine tour, you will have emotions in all colors of wine and grapes. Life is too short to skip wine days, so why not enjoy every sip?