June 27 marked the commencement of the first flight from Václav Havel Airport in Prague to Zvartnos International Airport in Yerevan, Armenia by Wizz Air, recognized as Europe's fastest-growing and most sustainable airline*. The route will be exclusively served by Wizz Air's state-of-the-art Airbus A321neo aircraft, operating twice-weekly flights throughout the year. Passengers can book tickets for this new route starting from 45 euros through wizzair.com and the WIZZ app.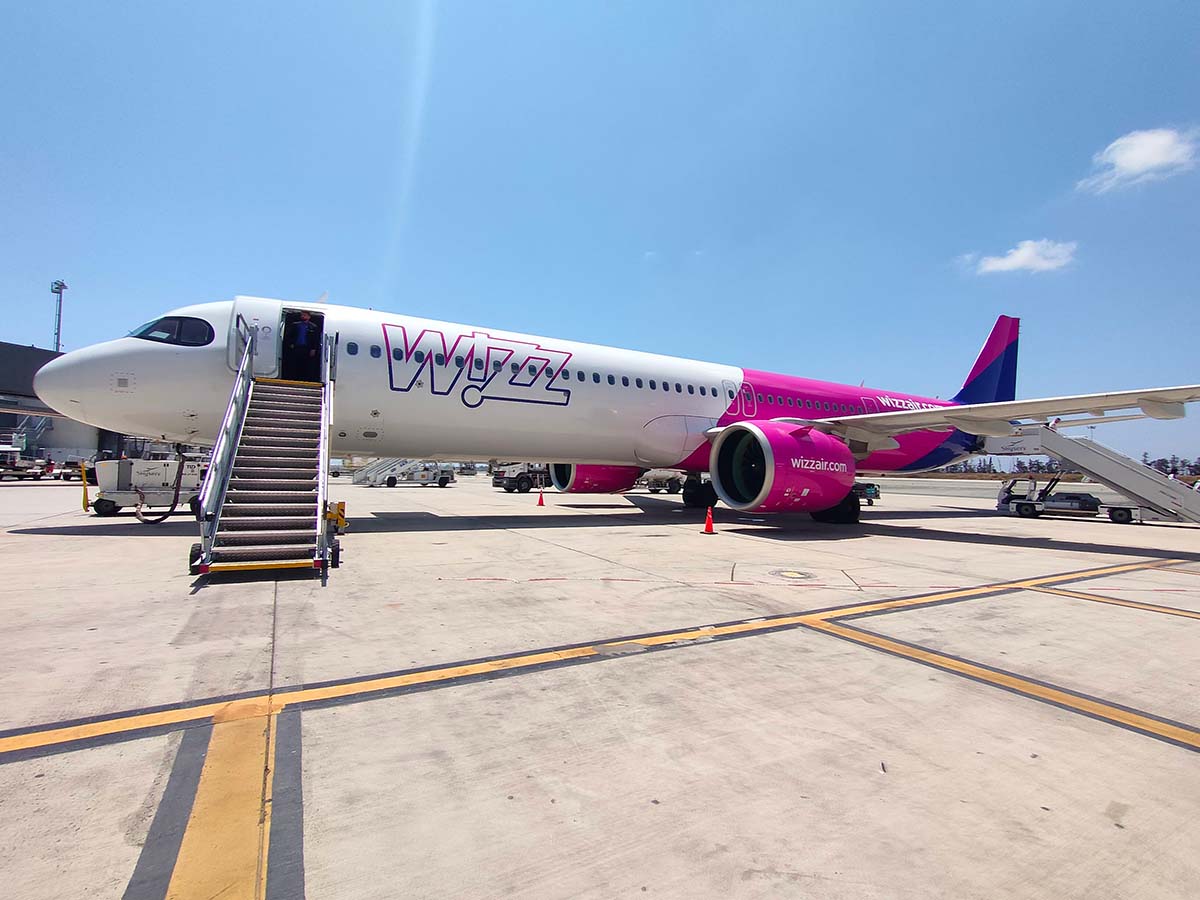 Commencing today, travelers departing from Prague will have the opportunity to fly to Yerevan, the captivating capital city of Armenia situated alongside the Hrazdan River. Yerevan, which dates back to 782 BC, entices visitors from around the globe with its vibrant blend of city life and ancient history.
The city of Yerevan boasts numerous attractions, including the Cascade Complex, the Matenadaran Armenian Manuscript Repository, and the Geghard Monastery, listed as a UNESCO World Heritage site, believed to house the spear that pierced Jesus on the cross. Additionally, a popular activity for tourists is visiting the renowned production site of the "Yerevan Brandy Company" to sample the region's signature drink, cognac.
Armenia itself is a country with a rich cultural heritage, breathtaking natural landscapes, and a thriving contemporary culture. Travelers to Yerevan can explore the city's historic architecture and also visit nearby attractions such as the Garni Temple.
Zsuzsa Trubek, the Corporate Communications Manager at Wizz Air, expressed her enthusiasm regarding the launch of the new flight route from Prague to Yerevan. She emphasized that this new service will enhance connectivity between Czechia and Armenia while maintaining affordable fares, thus giving passengers more options.

Wizz Air is dedicated to delivering outstanding service and convenience to its passengers, and this new connection reaffirms their commitment to expanding their network and catering to the changing travel needs. Zsuzsa Trubek eagerly anticipates welcoming travelers on board and offering them the unique WIZZ inflight experience. This development presents exciting opportunities for explorers seeking to discover the rich history, vibrant culture, and awe-inspiring landscapes of both destinations. Wizz Air remains steadfast in providing exceptional service and convenience to passengers, and this new connection further solidifies their commitment to network expansion and meeting the ever-evolving demands of travel.
In a similar manner, Wizz Air will offer an exciting opportunity for passengers originating from Armenia to discover the enchanting "Golden City" of Czechia, known for its magnificent cathedrals adorned with spires.
Wizz Air provides passengers from both Czechia and Armenia with flexibility through the WIZZ Flex option. The airline offers a range of additional services to ensure a fully customized and personalized flight experience for travelers.
With WIZZ Priority, passengers can enjoy the benefits of speedy check-in and boarding. Fare Lock enables customers to secure their chosen fare for 48 hours, giving them the peace of mind that they won't miss out on a great deal even if they need a few days to consider it. Additionally, the flexible travel partner service allows passengers ample time to decide who they want to accompany them on their upcoming adventure.
Jiří Vyskoč, Executive Director of Prague Airport Aviation Business, expressed optimism about the new route to Yerevan and its significant potential.

He believes that the route will attract not only tourists from both countries, who can explore the destination during both summer and winter, but also foster enhanced economic cooperation between the Czech Republic and Armenia. The improved accessibility will facilitate smoother travel between the two nations, leading to positive impacts on their economic relations.