Are you planning a journey to Madrid, the capital of Spain? If so, you are in for an amazing experience with EuroDirections.com! Madrid is a lively and dynamic megapolis with a rich history, world-class museums, delicious cuisine, and lively nightlife.
One way to stay motivated is to make a list of all the things you are excited to do and see in Madrid. Maybe you want to visit the Prado Museum and see works by masters like Goya and Velázquez. Or perhaps you want to explore the beautiful Royal Palace of Madrid and learn more about the Spanish monarchy.
Another way to stay motivated is to set small goals for yourself. Maybe you want to learn a few basic phrases in Spanish before you arrive, or perhaps you want to try a new type of cuisine every day of your trip. Setting small goals can help you feel a sense of accomplishment and keep you motivated to make the most of your time in Madrid.
It's also important to remember that a trip to Madrid is an opportunity to step out of your comfort zone and try new things you never tried before. Maybe you want to join a guided tour of Madrid or sign up for a cooking class to learn how to make traditional Spanish dishes. Whatever you choose to do, embrace the adventure and have fun!
Finally, don't forget to take some time to relax and recharge during your trip. Madrid is a bustling city, but it's also home to many beautiful parks and gardens where you can escape the crowds and enjoy some peaceful solitude.
So don't let the stress of planning a trip get you down. Stay motivated, set small goals, and embrace the adventure. A trip to Madrid is an opportunity to create unforgettable memories and have the time of your life!
TOP 5 must-see places in Madrid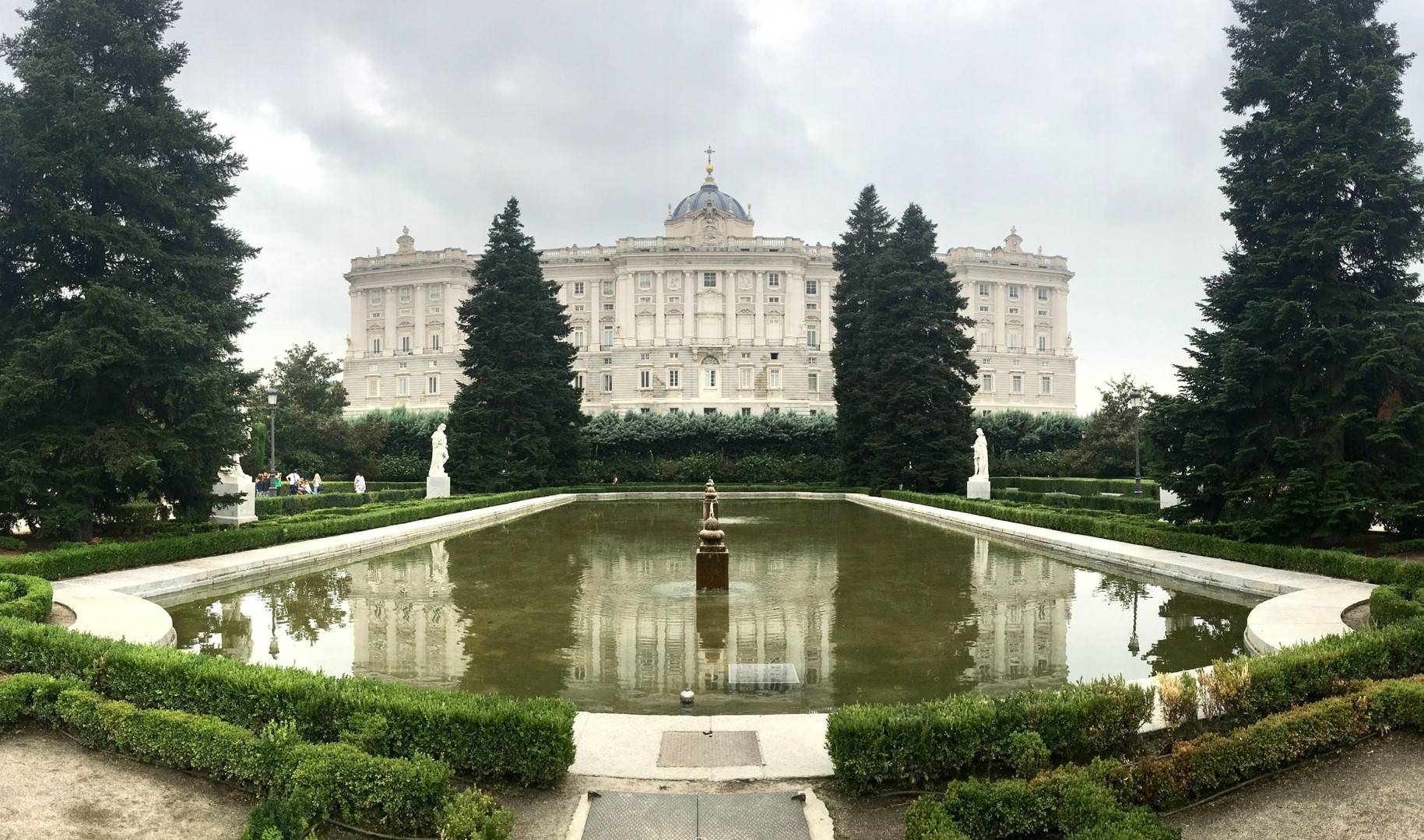 The Prado Museum: Located in the heart of the city, the Prado Museum is home to one of the finest art collections in the world. Featuring works by masters such as Goya, Velázquez, and El Greco, the museum is a must-see for art lovers.
The Royal Palace of Madrid: This stunning palace is the official residence of the Spanish royal family and is open to the public for tours. The palace is filled with ornate rooms and breathtaking artwork, making it a must-see for anyone interested in history and architecture.
The Plaza Mayor: Located in the center of the city, the Plaza Mayor is a beautiful square surrounded by grand buildings and lively outdoor cafes. It's the perfect place to people-watch and soaks up the atmosphere of Madrid.
The Temple of Debod: This ancient Egyptian temple was donated to Spain by the government of Egypt in 1968 and is now a popular tourist attraction in Madrid. Visitors can explore the temple and learn about its rich history and cultural significance.
The Mercado San Miguel: This popular indoor food market is a must-see for foodies visiting Madrid. Featuring a wide variety of stalls selling fresh produce, meats, cheeses, and more, it's the perfect place to sample some of the city's delicious cuisine.
What to taste in Madrid?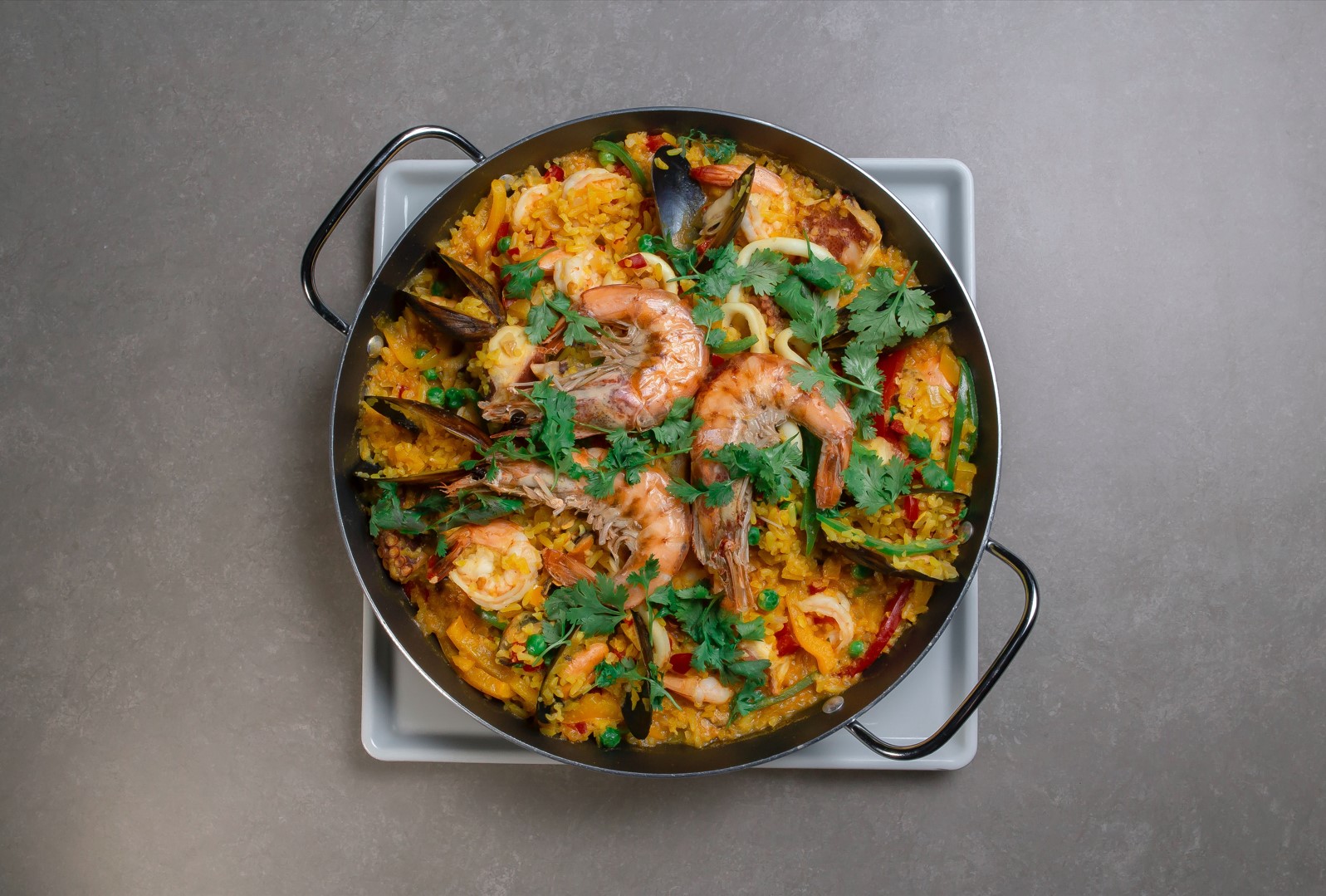 Paella: This famous Spanish dish is a must-taste when visiting Madrid. Made with a variety of ingredients including rice, seafood, chicken, and vegetables, paella is a flavorful and satisfying meal.
Tortilla de patatas: This classic Spanish dish is a type of potato omelette that is often served as a tapa (small snack). It's simple yet delicious and can be found at most bars and restaurants in Madrid.
Gazpacho: This refreshing soup is made with ripe tomatoes, cucumbers, peppers, and other vegetables and is typically served cold. It's the perfect way to cool off on a hot summer day in Madrid.
Churros: These deep-fried, doughy treats are a popular dessert in Madrid and are often served with a rich, chocolate dipping sauce. They're a must-taste for anyone with a sweet tooth.
Croquetas: These small, fried balls are filled with a variety of ingredients such as ham, cheese, or seafood and make for a delicious tapa. They're a popular snack in Madrid and can be found at most bars and restaurants.
The best time for visiting Madrid
The best time to visit Madrid depends on your personal preferences and what you want to do during your trip. Here are a few things to consider:
If you want to experience the city's vibrant nightlife, the summer months of June, July, and August are a good time to visit. The weather is warm and there are many outdoor festivals and events.
If you prefer cooler temperatures and fewer crowds, the spring (April-May) and fall (September-October) are good times to visit. The weather is generally pleasant during these months and there are fewer tourists.
If you're interested in experiencing traditional Spanish festivals, consider visiting during one of the city's many holidays. For example, Madrid celebrates its patron saint, San Isidro, with a week-long festival in May.
Ultimately, the best time to visit Madrid is whenever you can make the trip while finding the cheapest airfares and hotels there. No matter when you travel, the city has something to offer and is always worth a visit at any time.
How to buy cheap air tickets to Madrid?
Are you looking for cheap air tickets to Madrid? Here we have all tools on EuroDirections.com which will help you to find airfare to Madrid with an affordable price! Our flight search and price comparison tools make it easy to find the best deals on flights to Madrid.
To get started, simply enter your travel dates and destination into our search engine. In just a few seconds, you'll be presented with a list of flights to Madrid from a variety of airlines.
But that's not all! EuroDirections.com also has a powerful price comparison tool that allows you to see the prices for flights to Madrid from multiple airlines at once. This makes it easy to find the best deal and save money on your trip.
Flight routes to Madrid
Check this guide for detailed information about flights to Madrid
Map of Madrid hotels
Subscribe now and get fresh updates from Euro Directions
We send only useful content and fresh deals only once a week, so you won't be overwhelmed with too many emails. We value your time and want to make sure you are getting the most out of our newsletters.