Welcome to Andorra, a small, landlocked country located in the eastern Pyrenees mountains between Spain and France. With a population of just over 77,000, Andorra is one of the smallest countries in Europe, but what it lacks in size it more than makes up for in natural beauty and unique culture.
As you explore Andorra, you'll be struck by the stunning landscapes that surround you. The country is home to soaring mountain peaks, cascading waterfalls, and verdant forests, making it a paradise for outdoor enthusiasts. Whether you're a hiker, skier, or simply enjoy spending time in nature, you'll find plenty of ways to enjoy Andorra's great outdoors.
10 Quick facts about Andorra
Andorra is a small country located in Southwestern Europe, nestled between France and Spain in the Pyrenees mountain range.
It is the sixth smallest nation in Europe, with an area of just 468 square kilometers.
Andorra is a parliamentary democracy with a President and a Prime Minister as the head of state and government, respectively.
The official language of Andorra is Catalan, although Spanish, French, and Portuguese are also widely spoken.
The population of Andorra is around 77,000, making it one of the least populous countries in Europe.
Andorra has a strong economy, with a GDP per capita that is one of the highest in the world. The country is known for its low tax rates and is a popular destination for tourists and shoppers.
Andorra is a popular ski destination, with numerous resorts located in the Pyrenees mountains. The country also offers a range of outdoor activities, including hiking, mountain biking, and climbing.
Andorra is not a member of the European Union, but it is a member of the Council of Europe and the United Nations.
The official currency of Andorra is the Euro, and the country is a member of the Eurozone.
Andorra has a rich history, with evidence of human settlement dating back to the Neolithic period. The country has been ruled by a number of different powers throughout its history, including the Romans, Visigoths, and the Moors.
Visit Andorra
Aside from its stunning natural scenery, Andorra also boasts a rich history and culture that is deeply rooted in farming and pastoral life. This tradition can be seen throughout the country, from the charming stone houses scattered across the countryside to the locally-sourced ingredients that make up the delicious local cuisine.
Despite its small size, Andorra is a modern, thriving country with a strong economy. The country has a highly developed tourism industry, and visitors will find plenty of hotels, restaurants, and other amenities to make their stay comfortable and enjoyable.
So if you're looking for a unique and unforgettable travel destination, look no further than Andorra. Whether you're seeking adventure, relaxation, or a bit of both, this charming country has something for everyone. So, welcome to Andorra, and happy exploring!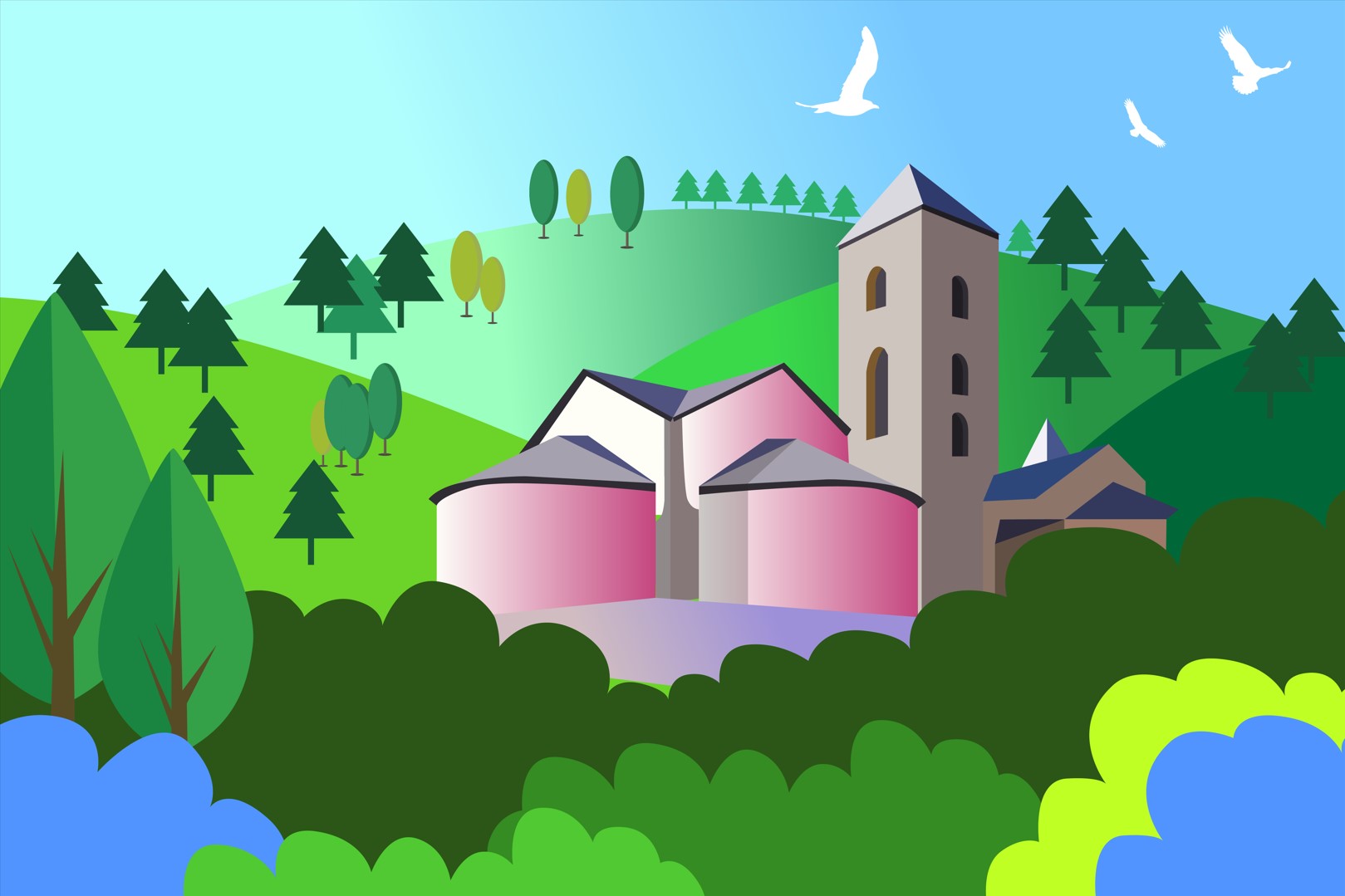 TOP 5 must-see sights in Andorra
The Pyrenees – The Pyrenees are a stunning mountain range that forms the border between France and Spain, and Andorra is located right in the heart of them. These mountains offer some of the best hiking and skiing in Europe, and are a must-see for any outdoor enthusiast visiting the country.
The Madriu-Perafita-Claror Valley – This beautiful valley is located in the heart of Andorra and is home to a variety of flora and fauna, as well as ancient stone buildings that date back to the Middle Ages. The valley is a designated UNESCO World Heritage site and is a must-see for anyone interested in the country's history and culture.
The capital city of Andorra la Vella – Located in the center of the country, Andorra la Vella is the capital city of Andorra and is home to a variety of attractions, including museums, churches, and shopping centers. The city is also known for its lively nightlife, with a variety of bars and clubs to choose from.
The Lake of Engolasters – Located in the Engolasters parish, this picturesque lake is surrounded by lush forests and is a popular spot for swimming, boating, and picnicking.
The Church of Santa Coloma – This small Romanesque church, located in the town of Santa Coloma, is one of the oldest buildings in Andorra and is known for its beautiful frescoes and stained glass windows. The church is a popular tourist attraction and is a must-see for anyone interested in Andorra's history and culture.
What to eat in Andorra?
Escudella i carn d'olla – This is a traditional Andorran stew made with meat, vegetables, and pasta, and is often served with a side of bread. It's a hearty and satisfying dish that is perfect for a cold winter day.
Trucha a la andorrana – This dish consists of trout that is cooked in a sauce made with white wine, mushrooms, and onions, and is often served with potatoes or rice.
Sausages – Andorra is known for its delicious sausages, which are made with a variety of meats, spices, and herbs. Some popular varieties include llonganissa, a spicy sausage made with pork and paprika, and calsots, a milder sausage made with lamb and garlic.
Coques – Coques are small, savory pastries that are typically filled with meat, vegetables, or cheese. They make a great snack or appetizer and are a staple of Andorran cuisine.
Queso de Oso – This is a type of cheese that is made from sheep's milk and is aged for at least four months. It has a strong, nutty flavor and is often served as a tapa, or small snack, with bread or crackers.
Activities in Andorra
Here are 5 examples of possible tourist activities in Andorra:
Skiing or snowboarding – Andorra is home to several ski resorts that offer a range of slopes for skiers and snowboarders of all skill levels. The resorts typically offer lift tickets, equipment rentals, and lessons for beginners.
Hiking or mountain biking – The Pyrenees mountains offer a variety of hiking and mountain biking trails for visitors to enjoy. The trails range in difficulty and offer stunning views of the surrounding landscape.
Cultural landmarks – Andorra has a rich history and culture, and there are several landmarks that reflect this. Some examples include churches, museums, and castles, which provide insight into the country's past and way of life.
Local cuisine and wines – Andorra is known for its delicious local cuisine and wines, which feature locally-sourced ingredients. Visitors can try a variety of dishes and drinks at the country's many restaurants and wineries.
Shopping – Andorra is a duty-free country, which means that certain goods, such as luxury items and electronics, can be purchased at discounted prices. There are several shopping centers and stores throughout the country where visitors can take advantage of these deals.
How to get to Andorra?
Fly into Barcelona or Toulouse and then take a bus or rental car to Andorra. Both of these cities have international airports and are located within a few hours' drive of Andorra.
Take the train to L'Hospitalet-près-l'Andorre, a small town in France located near the border with Andorra. From there, you can take a bus or hire a taxi to get to your final destination in Andorra.
Drive to Andorra from your location. Andorra is located in the eastern Pyrenees mountains, and is easily accessible by car from both France and Spain.
Take a bus to Andorra from a variety of locations in Spain and France. There are several companies that offer regular bus service to Andorra from cities such as Barcelona, Toulouse, and Perpignan.
If you're coming from a more distant location, you can also fly into a larger city such as Paris or Madrid and then take a connecting flight or bus to Andorra.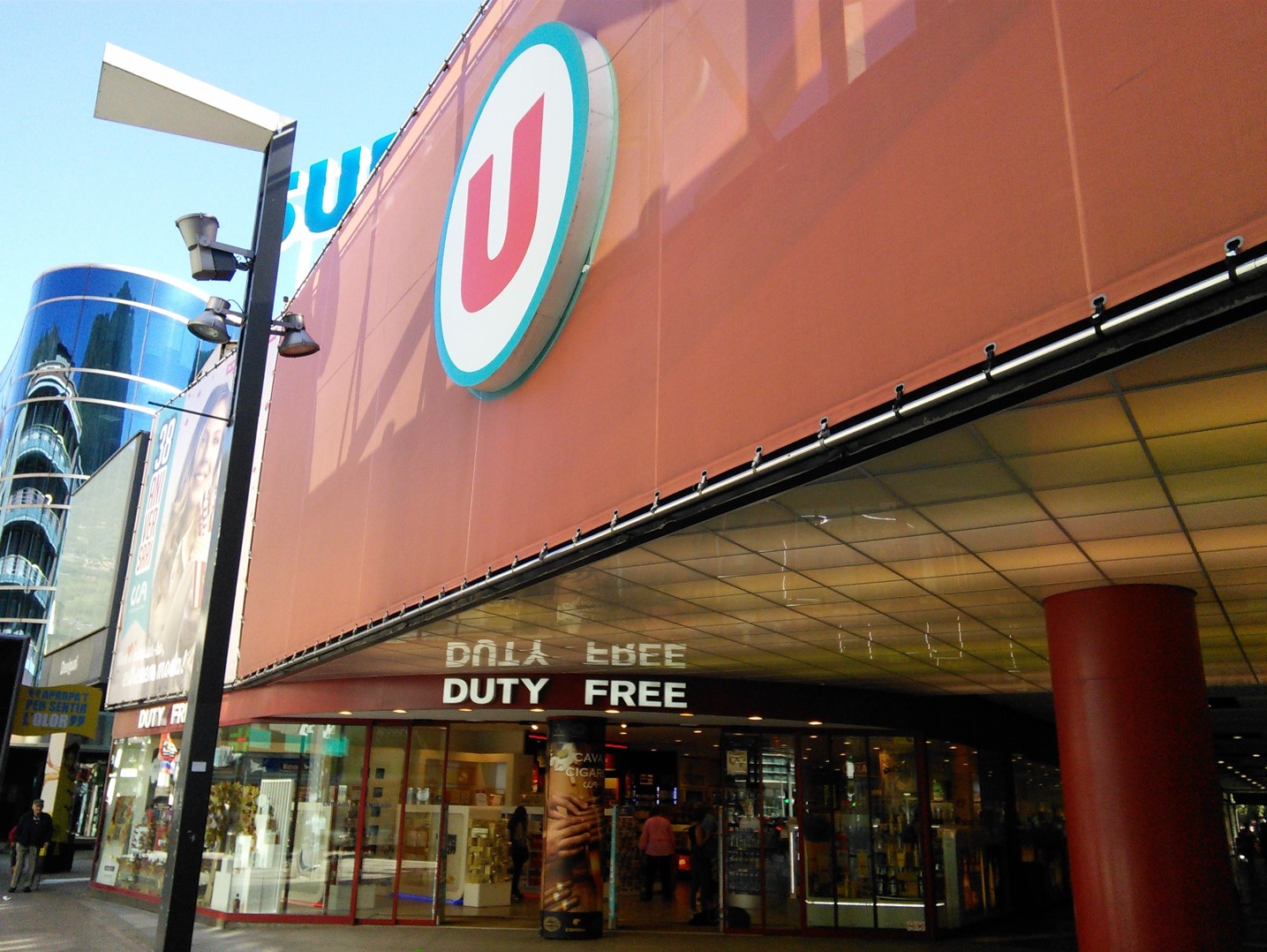 Best season for visiting Andorra
The best season for visiting Andorra depends on your interests and the activities you plan to do while you're there. Here are a few things to consider:
Winter (December-February) – If you're a fan of skiing or snowboarding, then the winter months may be the best time for you to visit Andorra. The country has several ski resorts that offer a range of slopes for all skill levels, and the Pyrenees are covered in a blanket of snow, making for some beautiful scenery.
Spring (March-May) – Spring is a great time to visit Andorra if you enjoy milder weather and blooming flowers. The temperatures start to warm up, making it a perfect time to go hiking or enjoy other outdoor activities.
Summer (June-August) – Summer is the busiest tourist season in Andorra, and for good reason. The weather is warm and sunny, making it a great time to go swimming, sunbathing, or enjoy other outdoor activities. Just be prepared for crowds and higher prices during this time.
Fall (September-November) – Fall is a lovely time to visit Andorra, with cooler temperatures and beautiful autumn foliage. It's a great time for hiking, as the crowds are smaller and the weather is still pleasant.
Overall, the best time to visit Andorra depends on your personal preferences and the activities you plan to do while you're there. Consider the weather and crowds when deciding when to go, and you'll be sure to have a great trip no matter what season you choose.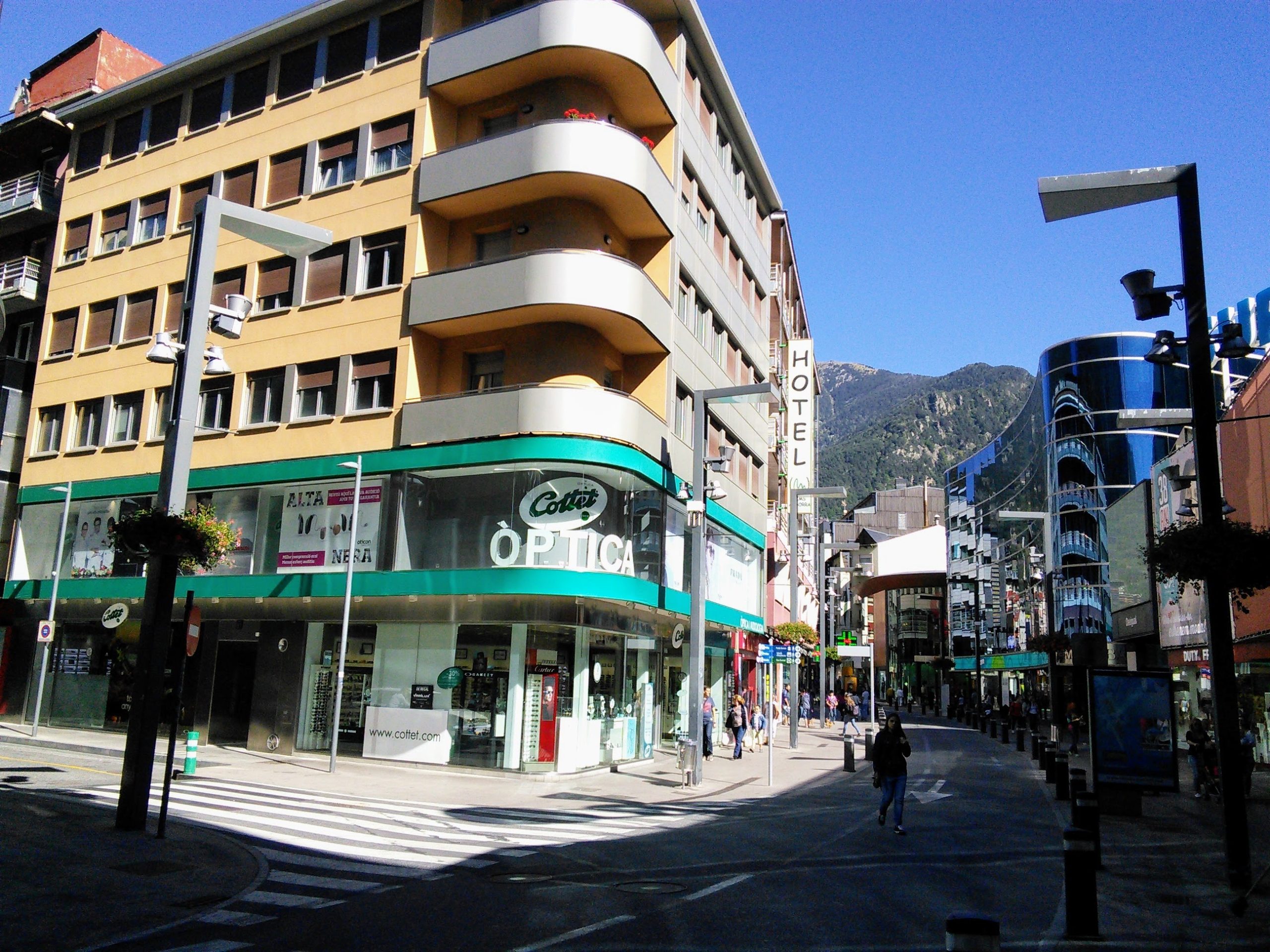 Find cheap hotels in Andorra
Are you planning a trip to Andorra and looking for the best deals on hotels? Here we have EuroDirections.com's met-search system! Our innovative hotel finder searches through various popular hotel booking systems to compare prices and find the cheapest deals on hotels in Andorra.
With EuroDirections.com, you can save time and money on your hotel reservations. Simply check out our hotel map of Andorra, and our met-search system will do the rest, quickly scanning through multiple booking systems to find the best prices.
Andorra hotels map
But it's not just about finding the lowest prices – EuroDirections.com also makes it easy to find the perfect hotel for your trip. Our search results include detailed information about each hotel, including photos, guest reviews, and amenities, so you can make an informed decision about where to stay.
And here we go? Start planning your trip to Andorra today, and let EuroDirections.com help you find the best deals on hotels! Below you can see a few options for your stay in Andorra.
Subscribe now and get fresh updates from Euro Directions
We send only useful content and fresh deals only once a week, so you won't be overwhelmed with too many emails. We value your time and want to make sure you are getting the most out of our newsletters.