easyJet group is teaming up with the Moroccan National Tourism Office (MNTO) starting this summer. This partnership will involve easyJet holidays promoting Moroccan destinations through both online and offline marketing efforts.
The partnership between ONMT (Moroccan National Tourism Office) and easyJet was formalized through a signed agreement by ONMT's General Director Abdel El Fakir and easyJet's CEO Johan Lundgren on January 25th in London, as per the press release by ONMT.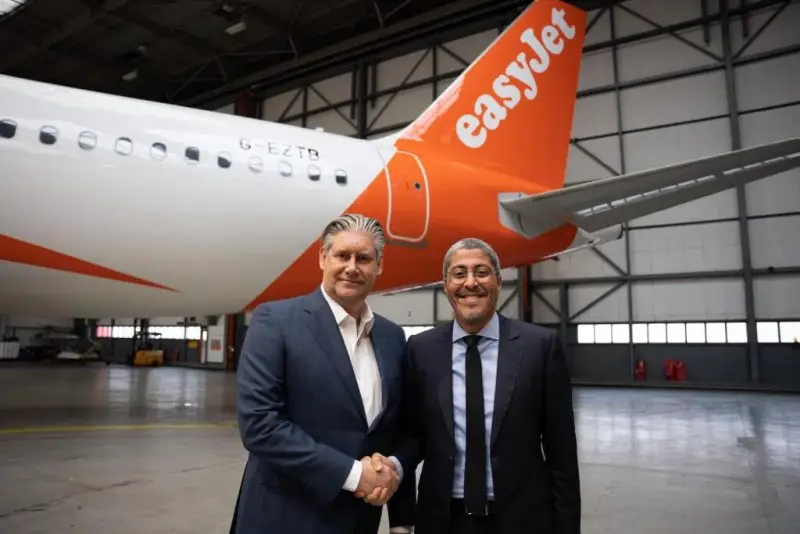 The agreement will be in effect for five years, starting from summer 2023 and extending to winter 2027-2028. Under the terms of the agreement, easyJet will increase its seat capacity to Morocco from 800,000 to 1.6 million seats by early 2028.
Garry Wilson, easyJet holidays CEO, said: "Morocco is a fantastic destination which our customers love and we're proud to have in our portfolio."
The campaign aims to target seven markets where the airline has air bases, namely the UK, France, Switzerland, Italy, Germany, the Netherlands, and Portugal.
As part of the partnership, both EasyJet and ONMT (Moroccan National Tourism Office) have pledged to enhance air connectivity to existing destinations such as Marrakech, Agadir, Essaouira, and Tangier, as well as introducing new destinations such as Rabat, Fez, and Ouarzazate.
Describing the agreement as "historic," for Morocco, ONMT's director commented that the airline  has a real expertise on the European market, our first source of tourists. This reinforces our proactive strategy on our target markets.
This announcement comes as Morocco continues to attract worldwide travelers and maintain its reputation as a highly sought-after travel destination. Recently, Spanish travel magazine Viajar named Morocco the "Best Emerging Sustainable Destination" for the 2022-2023 period.