Air traffic that had completely collapsed in 2020 recovered stronger than expected in 2022. By the end of 2023, as predicted, international tourist arrivals, including those to European destinations, will return to their pre-pandemic levels. It is expected to have a 95% recovery of activity, even amid global transformations, economic slowdowns, wars, and crises. 
The tourism industry, the most powerful driving force and criterion shaping the air traffic landscape in Europe, will also face great changes. 
In this article, we will take a deep dive into the current state of air traffic trends in Europe 2023 and explore changes in regulations and trends shaping the future of air travel. We will also examine what the future may hold for air traffic in Europe in the years to come.
Updates on current regulations and travel restrictions in Europe
In 2023, travel to Europe will already require an extra step. It will be a new electronic travel authorization, which will require travelers to fill out an online application and pay €7.00 via credit card. A European Travel Information and Authorization System (ETIAS) will be similar to the ESTA used in the United States. ETIAS is promised to be a visitor-friendly system with a 95% positive answer rate. The new regulation affects citizens from 60 countries and will be valid for unlimited entries for 3 years. 
2023 Trends in Passenger Demand to Europe
In 2023, Europe has already achieved stable travel flows, taking 30.7% of the total passenger traffic market share by ensuring secure services throughout the region. The increasing demand will also bring changes in the travel and air traffic landscapes.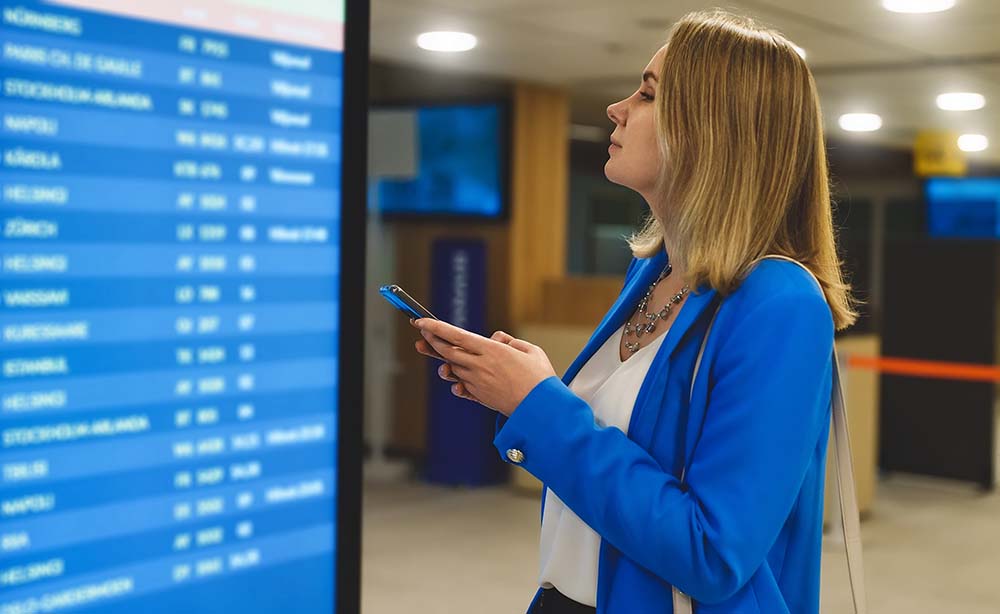 Shifts in Popular Destinations
The pandemic has significantly altered the travel landscape, leading to a shift in popular destinations. In 2023, we already see a rise in demand for off-the-beaten-track destinations that offer more immersive and authentic travel experiences. 
Changes in Travel Habits
Travelers will start prioritizing safety and flexibility over price and convenience. In 2023, we see a rise in demand for sustainable travel options such as eco-tourism, slow travel, and staycations. Travelers opt for destinations that offer outdoor activities, remote work options, and digital nomad facilities. 
Technological Innovations and Passenger Demand
The increased technology adoption will be more significant in planning, booking, and managing travel. Travelers already use virtual reality to preview destinations and accommodations, while chatbots and AI-powered assistants are popular for enhancing customer service and providing real-time travel updates. Innovative NFT travel will also drive traction and increase interest in travel as a new means of experiencing things. Additionally, the use of biometric technology such as facial recognition and touchless payments has become more prevalent, making the travel experience safer, more efficient, and more convenient.
2023 Air traffic trends and challenges
Despite the war on the borders of some European countries and global economic fluctuations, the air traffic map is back to its normal volume.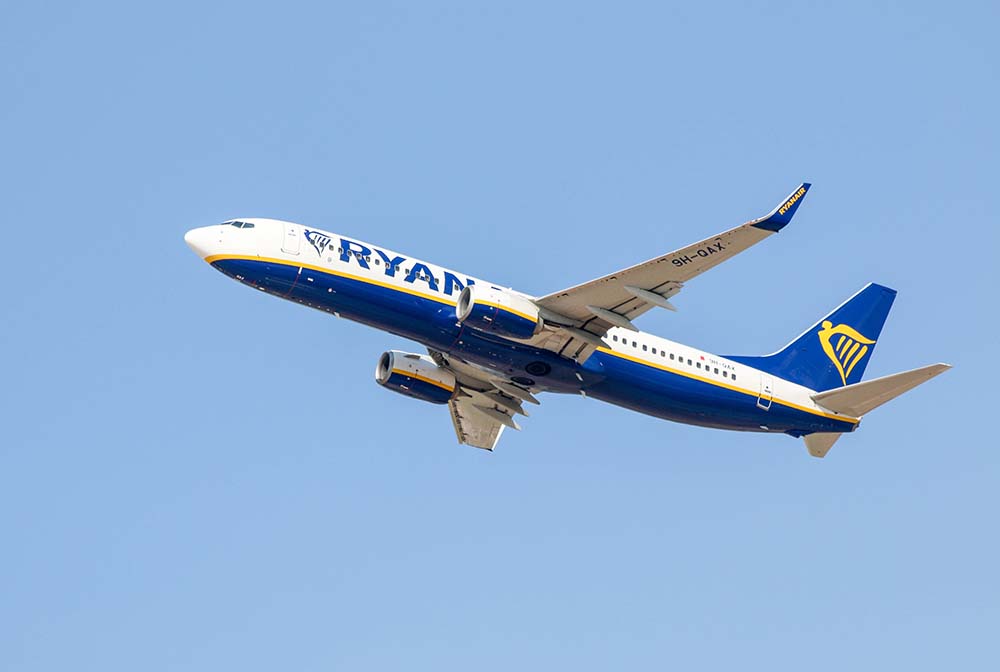 According to statistics,

Ryanair

is the leading aircraft operator in Europe. It has reported a strong summer 2023 with a 115% capacity recovery. 

Air traffic situation reports a

12% growth

in numbers. Thus in 2023, there are 26,305 flights compared to 23,404 flights for the same period in 2022. Still, 2023 activity is lower than the one in 2019 (28,605). The busiest states are still the United Kingdom, followed by Spain and Germany. The main traffic flow is intra-European.

From March 2023, low-cost airlines experienced a double-digit growth in their operations, which can be partly attributed to the change in season. Ryanair emerged as the busiest operator, with an increase of 18% and an additional 460 flights per day. Following closely was EasyJet with a growth of 10%, WizzAir with a growth of 14%, and Vueling with a growth of 19%.
Key air travel trends of 2023
Increased demand for new technologies:

The air traffic industry is embracing new technologies to handle increased traffic by enhancing safety, efficiency, and passenger experience. For example, artificial intelligence (AI) and machine learning (ML) will be used to improve air traffic management and reduce congestion. Biometric technology, such as facial recognition and touchless payments, will also become more prevalent.

The growth of air traffic management systems in Europe is being supported by favorable aviation initiatives, such as the EU's Single European Sky ATM Research (SESAR) program. This initiative aims to modernize and harmonize air traffic management systems in Europe, improving ATM performance.
Expansion of low-cost carriers:

Low-cost airlines are expected to expand their routes and increase their market share in 2023. This is due to the growing demand for affordable air travel and the increased competition among airlines.

Green air travel trend:

A rise in consumer awareness will increase focus on reducing carbon emissions, promoting sustainable aviation fuels, and forcing industry players to start implementing eco-friendly practices and mitigate the environmental impact of air travel. The industry is already working on introducing sustainable aviation fuels that are cheap and environmentally friendly.

Granularity and choice-driven user experience:

Having only a choice of first, business, and economy class seats, today passengers have a wealth of choices, including food and drink, baggage allowance, seat choice, boarding speed, etc. 
Air travel challenges
Shortage of skilled professionals:

The aviation industry will continue to face a shortage of skilled professionals, including pilots, air traffic controllers, and maintenance technicians. If not addressed timely, this will lead to delays, cancellations, and safety concerns. Moreover, a labor shortage is critical in the travel industry as well, which had massive layoffs during the pandemic and now has no capacity for increased traffic. 
Energy prices:

The steadily rising fuel prices were triggered by the Russian-Ukrainian war and caused an inflation crisis, putting pressure on the fuel supply chain. The chain reaction caused the price increase of jet fuel in Europe to double, going from 110 US cents per gallon to 265 US cents per gallon (2021 vs. 2022). Already in January 2023, the price was 335 US cents per gallon. A 12.8% increase in demand will definitely bring about a price increase. 

Infrastructure capacity:

The growth of air traffic will put pressure on existing airport infrastructure, particularly in busy urban areas. Airports will need to expand and upgrade their facilities to meet the demand for air travel and improve the passenger experience.
Future Outlook for Air Traffic in Europe: Conclusion
A full recovery of the travel industry volumes as of 2019 is now expected in 2025 rather than previously forecast (May 2022). The downgrade is caused by increasing economic worries, along with the depth and duration of the recession. Still, we are quite optimistic about the future of the travel industry. Even in hard times, people will seek new opportunities and new emotions, and traveling is the best way to get those experiences.