Welcome to the enchanting city of Venice, Italy! Known as the "Floating City" and renowned for its architectural marvels, romantic ambiance, and unique cultural experiences, Venice is a destination that captivates the hearts of visitors from around the world.
From its intricate canal network to its vibrant festivals and rich artistic heritage, there are countless reasons to embark on a journey to this remarkable city. This list will delve into 15 compelling reasons why flying to Venice should be at the top of your travel itinerary.
Pack your bags and prepare to be transported to a world of timeless beauty, culinary delights, and unforgettable experiences. Venice awaits you with open arms.
Architectural Marvels
Venice is renowned for its stunning architecture, featuring a unique blend of Gothic, Byzantine, and Renaissance styles. From the iconic St. Mark's Basilica to the intricate detailing on the Doge's Palace, the city offers a visual feast for architecture enthusiasts.
Floating City
Venice is built on a series of 118 small islands, connected by an intricate network of canals and bridges. The absence of cars and roads creates a distinct atmosphere, where boats and gondolas are the primary means of transportation. Exploring this floating city is an experience unlike any other.
Romantic Ambiance
With its picturesque canals, charming bridges, and narrow alleys, Venice exudes an undeniable romantic allure. Whether you're strolling hand-in-hand with your partner or enjoying a candlelit dinner by the water, the city provides a magical setting for romance.
Unique Gondola Rides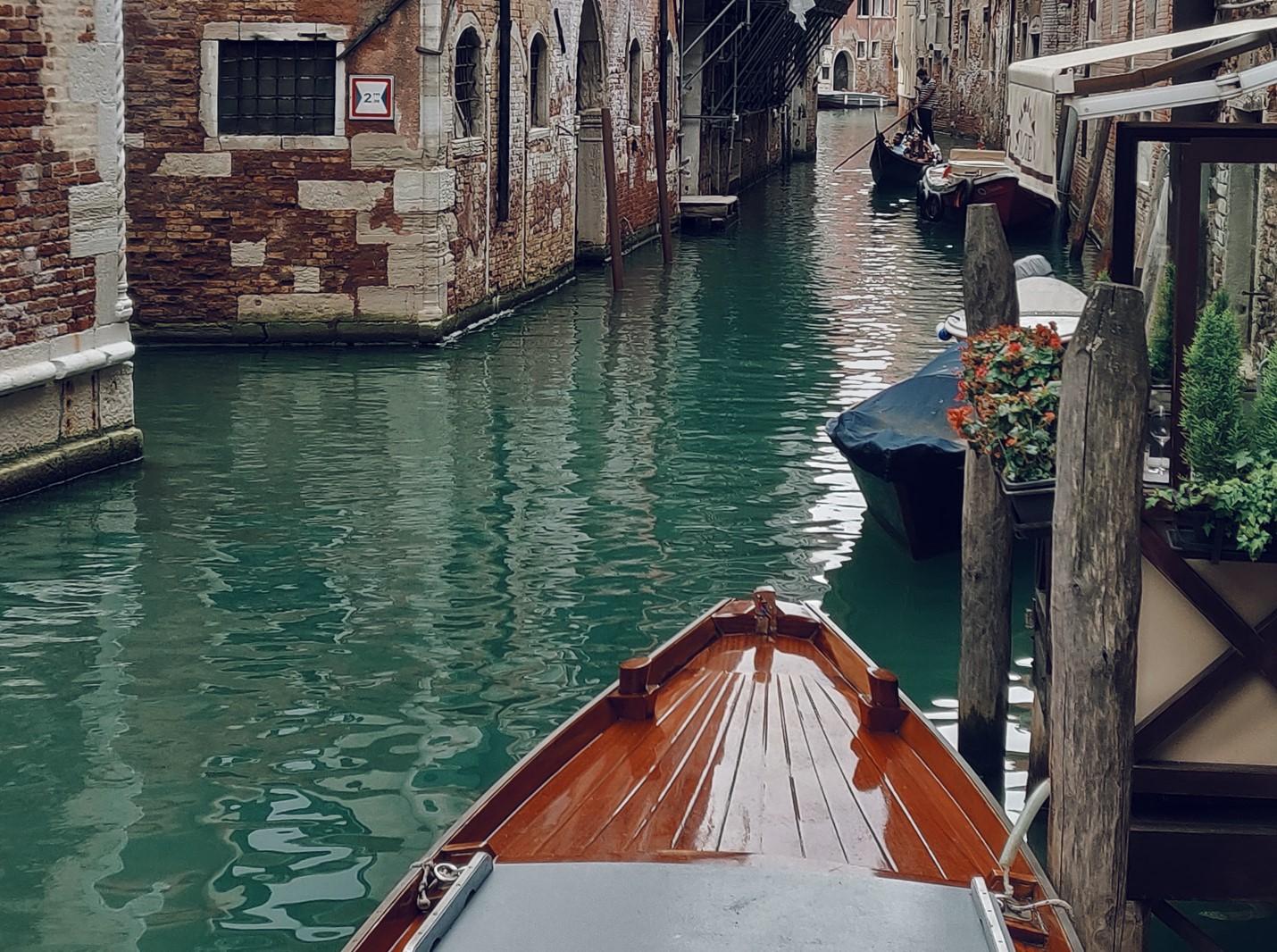 A trip to Venice wouldn't be complete without a gondola ride. Drifting along the canals in a traditional gondola offers a romantic and leisurely way to explore the city's waterways. Gondoliers often share interesting anecdotes and stories about the city, adding to the experience.
Venetian Cuisine
Venice boasts a rich culinary tradition, influenced by its proximity to the sea and its historical ties to the Orient. From fresh seafood dishes like sarde in saor (marinated sardines) to delectable pastries such as fritelle (sweet fritters), the city's cuisine is a delightful fusion of flavors.
Vibrant Festivals
Venice is renowned for its vibrant festivals, the most famous being the Carnival of Venice. During this annual event, the city comes alive with colorful masks, elaborate costumes, and lively street performances. It's a unique opportunity to immerse yourself in the festive spirit and experience the city's cultural heritage.
Artistic Heritage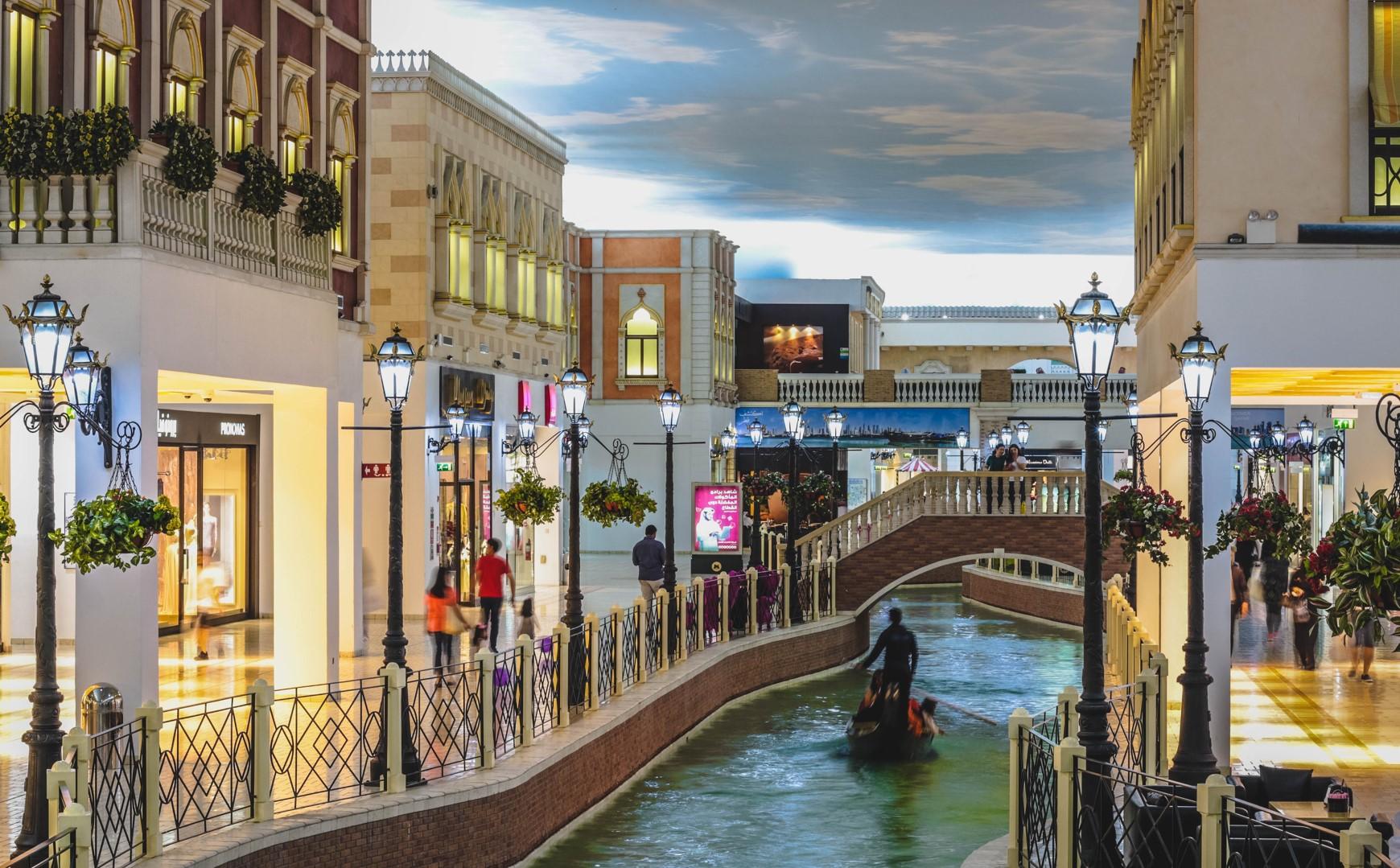 Venice has nurtured and inspired countless artists throughout history. The city is home to numerous art galleries, museums, and churches housing masterpieces by renowned artists like Titian, Tintoretto, and Veronese. The Accademia Gallery and the Peggy Guggenheim Collection are must-visit destinations for art enthusiasts.
The Grand Canal
Serving as the main artery of Venice, the Grand Canal is a sight to behold. Spanned by iconic bridges, flanked by historic buildings, and bustling with vaporettos (water buses) and gondolas, the canal offers a picturesque panorama of the city's architectural treasures.
Piazza San Marco
The main square of Venice, Piazza San Marco, is a hub of activity and a must-visit destination. Surrounded by architectural marvels like St. Mark's Basilica and the Doge's Palace, the square provides a glimpse into the city's rich history. Enjoy a coffee at one of the historic cafes and soak in the lively atmosphere.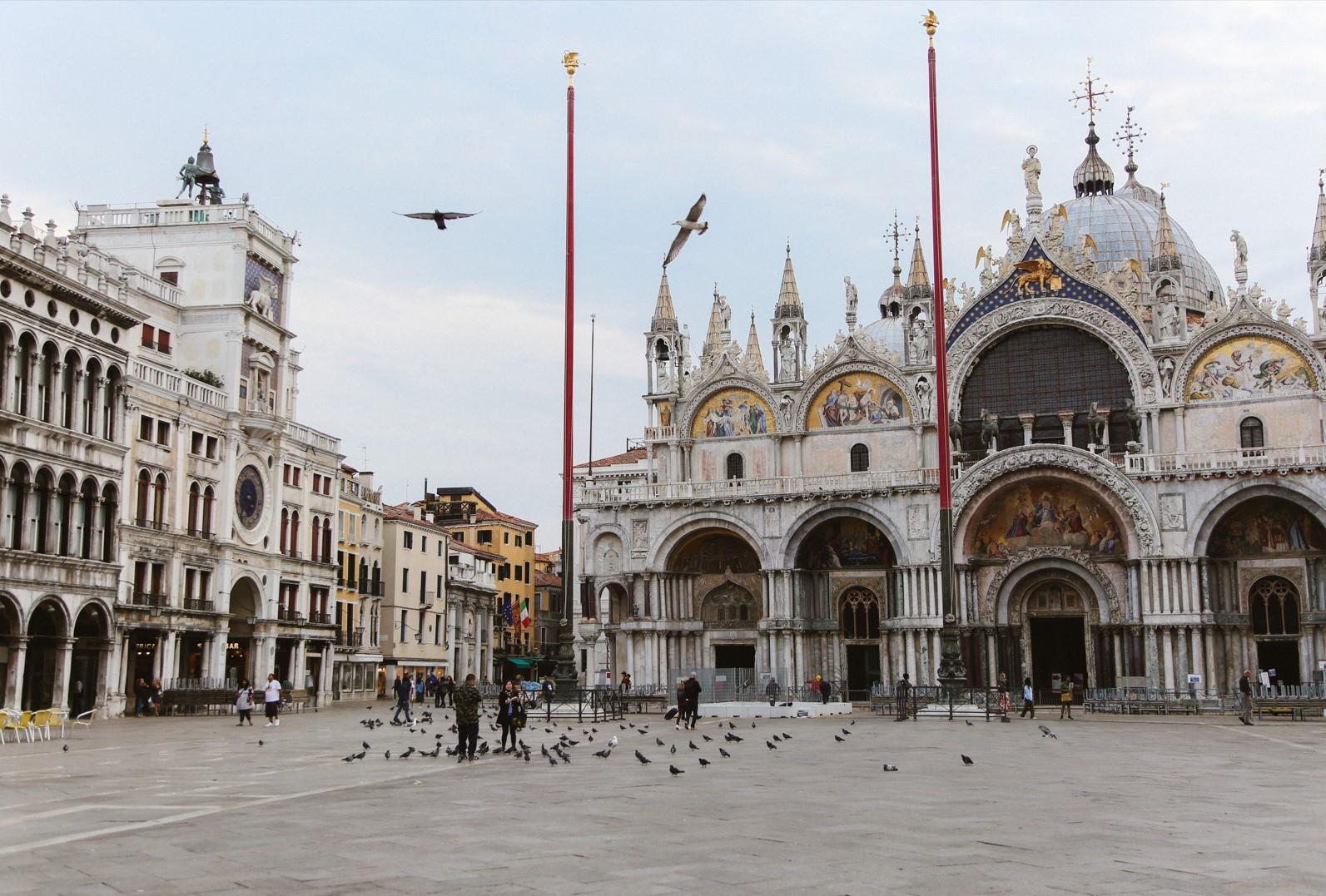 Murano Glass
Just a short boat ride away from Venice, the island of Murano is famous for its centuries-old tradition of glassmaking. Witness skilled artisans crafting intricate glass pieces using ancient techniques, and explore the numerous glass shops offering a wide range of exquisite souvenirs.
Venetian Mask-Making
Venice has a long-standing tradition of mask-making, rooted in the city's Carnival history. Discover workshops where skilled artisans handcraft elaborate masks using traditional methods. Unleash your creativity by participating in a mask-making workshop and take home a unique Venetian souvenir.
Lido di Venezia
If you're looking for a beach escape, head to Lido di Venezia. This barrier island boasts a long sandy beach, where you can relax, swim, and soak
Island of Saint Lazarus
Saint Lazarus Island, also known as San Lazzaro degli Armeni, is a small island in the Venetian Lagoon, Italy. It is home to the Armenian Catholic Monastery of San Lazzaro, which was founded in 1717 by Mekhitar of Sebastea. The monastery is a UNESCO World Heritage Site and is known for its beautiful gardens, library, and museum.
Budget flights
Flying to Venice is incredibly convenient, thanks to its well-connected international airport, Marco Polo Airport (VCE). Numerous budget airlines operate flights to Venice, offering affordable options for travelers. Airlines such as EasyJet, Ryanair, Wizz Air, and Vueling are known for their competitive prices and frequent flights to Venice. These budget carriers provide an accessible and economical way to reach this captivating city, allowing travelers to explore Venice without stretching their budgets.
With a variety of flight options available, finding affordable airfare to Venice has never been easier. So, whether you're a budget-conscious traveler or seeking a cost-effective way to experience Venice, the budget airlines flying to the city offer a convenient and wallet-friendly solution.
Enjoy Venice
From the moment you arrive, you'll be struck by the city's unique beauty. Wander the narrow streets and alleyways, admire the stunning architecture, and take in the views of the Grand Canal.
No visit to Venice would be complete without sampling the city's famous cuisine. From fresh seafood to pasta to gelato, there's something for everyone to enjoy.
Find the best dates for your flights to Venice using our smart flight search calendar.
Flights to Venice
With EuroDirections, you can easily compare prices, routes, and airlines to ensure you get the best deal on your flight to Venice. Whether you're traveling from bustling metropolises or hidden corners of the globe, EuroDirections' extensive network of flight options will help you reach Venice without breaking the bank.