If you are from Gen Z or Millennials, you will hardly know anything about the days without the internet, when people used agencies to book flights and had paper maps for navigation. Technologies, in particular, make our lives easier by offering convenience and accessibility of information at our fingertips.
While we think about customer convenience and new opportunities, the travel industry is the main winner from the expansion of the internet and other technologies, which are becoming more accessible to a wider audience. Leaving the obvious changes for another discussion, let's explore how the digital age has reshaped the way we experience and engage with the world of travel.
Tourism Industry: Current state as of 2023 July
Despite eternal challenges globally, the tourism industry is expected to continue to recover in the coming years. The World Travel and Tourism Council (WTTC) predicts that international tourist arrivals will reach 883 million by 2023 and 1.5 billion by 2030. Here are several quick stats from the industry.
Online travel sales have increased by 15.4%, generating 66% of revenue. 

80% of holiday packages are booked online.

The global online travel industry

is predicted to reach $521 billion by the end of 2023.

Online hotel booking numbers have grown by 10.3%, 2/3 of which are made from hotels' websites. 
Online booking and accommodation
Gone are the days of relying solely on travel agents and guidebooks. With just a few clicks, travelers can now book flights, accommodations, and activities online, customizing their itineraries with ease. The emergence of online travel disrupted digital travel services, with Booking.com or Agoda leading in accommodation services. Tourists could now view as many hotels as needed and for as long as needed to make a decision.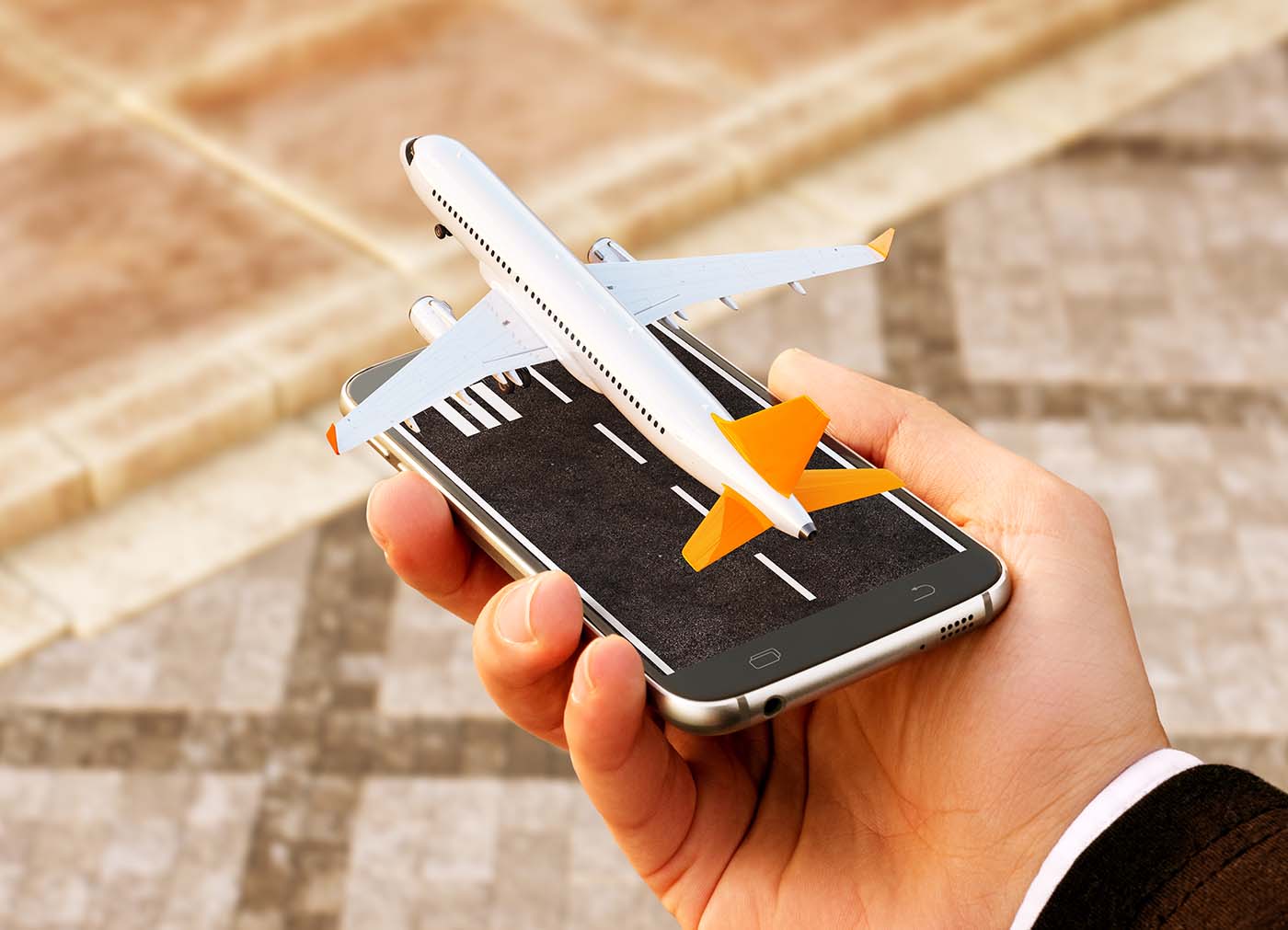 With the next wave of digital evolution and online travel culture expansion, we had Airbnb, Couchsurfing, and million other larger and smaller travel platforms connecting travelers with rental services like VRBO, HomeToGo, Tripping, etc. And it appears that the tourism industry will witness the emergence of NFTs in travel, introducing heightened precision and security to the field.
The expansion of the Internet also contributed to the rise of airlines' online availability for air flight ticket booking without the help of a third-party agent. It is now possible to check available flights, flight schedules and calendars, airlines, and prices, compare flight options, find the cheapest airfares for specific dates, and purchase an airline ticket online. And all this is possible without having any specific skills or knowledge about booking.
Online travel communities
The first communities that appeared on the internet were different chat rooms and forums. Today, they are called communities that either live on social media platforms or have websites to share information.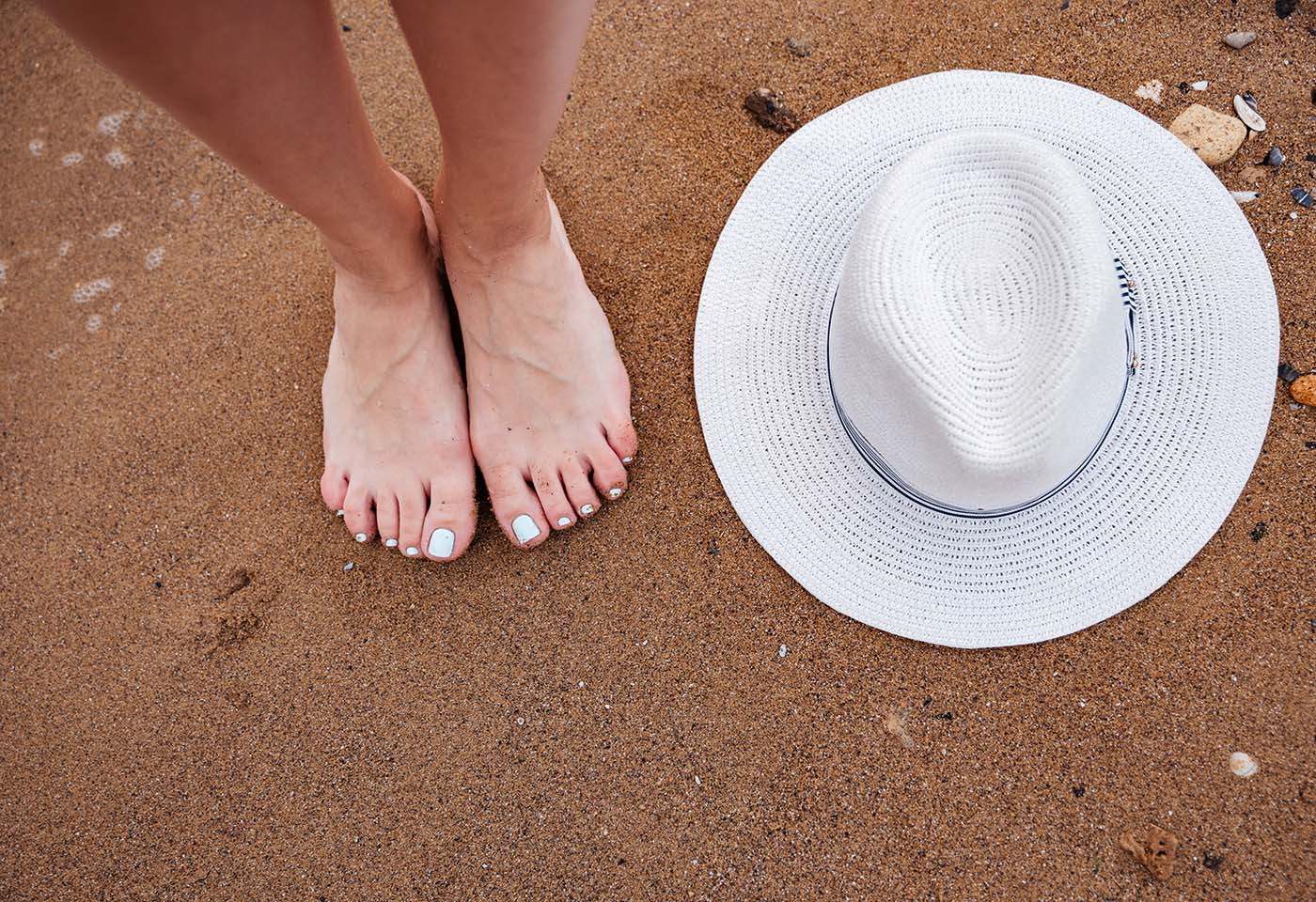 Travel communities are of exceptional value, first of all for travelers. They share very detailed information about a particular destination, including tips for transportation, accommodation, locals, food, what to look for, and what to be aware of.
For many hotels, rental services, cafes, and restaurants, communities can have both benefits (when people talk about them) and disadvantages (when they are not approved by the community).
Tripadvisor can also be referred to as a community of tourists who share reviews for hotels, restaurants, cafes, and other services worldwide. Additionally, the largest communities on Reddit dedicated to tourism and travel provide an extensive repository of knowledge and discoveries from around the globe to benefit everyone.
New travel destinations' discovery
The internet has become a treasure trove of information, unveiling lesser-known travel destinations that might have otherwise remained hidden. From travel blogs to social media platforms, digital platforms provide a platform for sharing experiences and discovering off-the-beaten-path gems. The Internet has become a win-win solution for travelers and countries to gain new emotions and new tourist flows.
The role of user-generated content
Marketers of all industries should finally accept that user-generated content is now the most powerful, most effective, and most engaging content type. Customers trust other customers.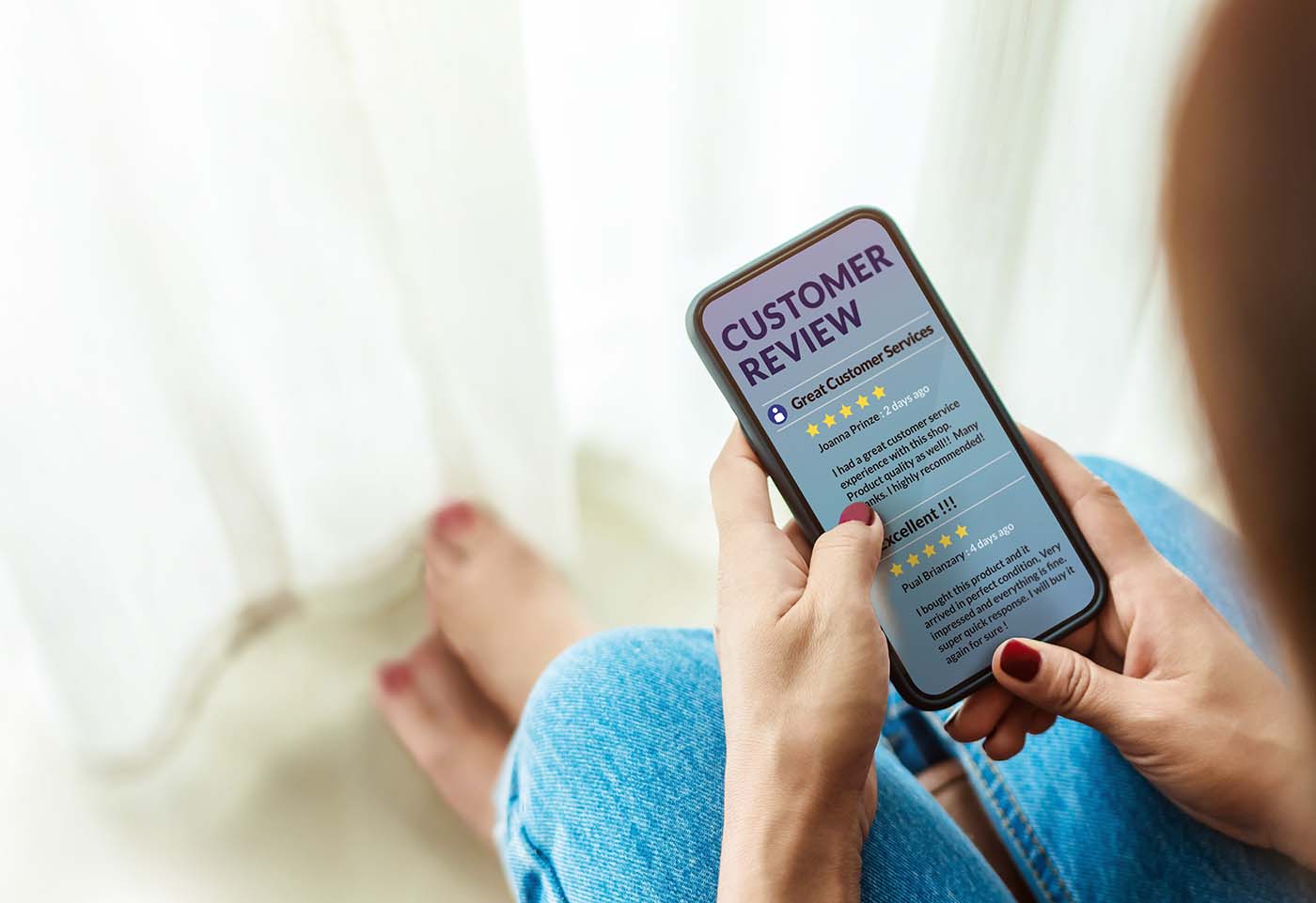 User-generated content has emerged as a powerful influencer in the tourism industry as well. Today we have infinite personal travel blogs and vlogs where people talk about personal experiences, share trips from packing to unpacking and share livestreams from new destinations.
You may say that there are similar TV series of travelers exploring new places; which one will you prefer as a tourist? A professional show with a crew and a scenario, or a real-life experience with bloopers?
For businesses, UGC is the best-performing influencer marketing form if they start working with bloggers for a promotion that doesn't contradict their true experience.
Virtual reality (VR) in travel
Virtual reality in travel? We thought the online travel market was already an innovation in travel. Ok, let's see what we've got on this front.
The technology became popular in those dark times when we were closed in our houses. Putting on VR glasses and immersing yourself in virtual tours of iconic landmarks and 360-degree videos showcasing breathtaking destinations became a wonderful escape for travelers to explore the world from the comfort of their homes.
In the future, this technology will revolutionize the way we research and choose our next travel destinations, allowing us to have the most realistic experience and be 100% prepared. On one side, the mystery of the unknown and excitement will be lost forever if you choose VR. This will be a matter of personal choice.
Real-time features for tourists
Online maps, like Google Maps, offer real-time features that significantly benefit travelers. These features provide accurate traffic information, helping users avoid congestion and choose the most efficient routes.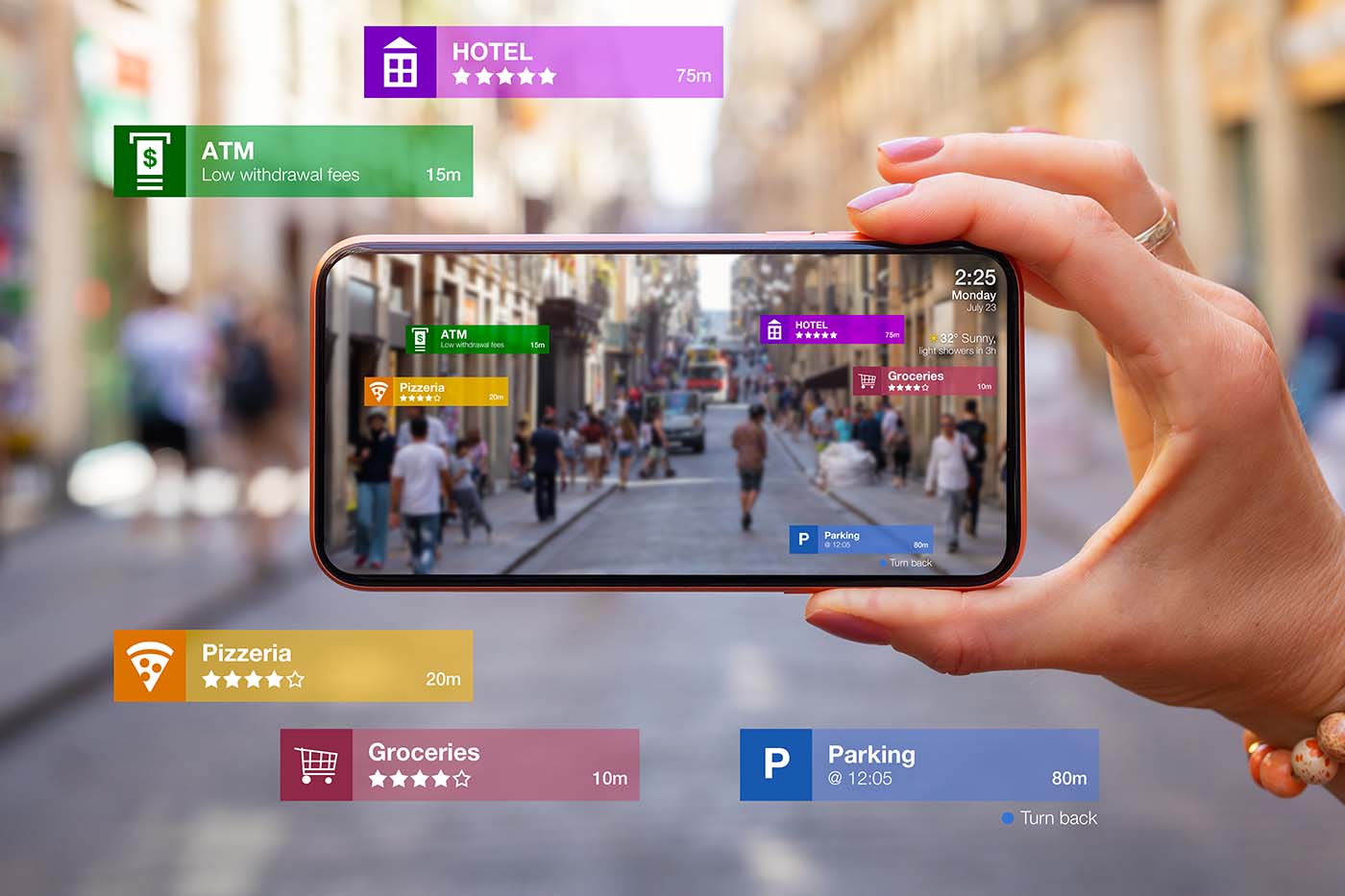 Travelers can also access public transit information, estimated time of arrival, and nearby points of interest, making it easier to plan their journeys and explore new places. Additionally, real-time location sharing ensures that loved ones can track travelers' whereabouts and safety, while weather forecasts help with packing and planning outdoor activities.
Street View allows users to virtually explore destinations, and offline maps offer convenience during limited connectivity. Overall, these real-time features provide convenience, efficiency, and reliability for travelers navigating unfamiliar territories and experiencing seamless journeys.
How Will the Internet Transform the Travel Industry?
First, we don't say the internet is transforming the tourism industry anymore because we already have technologies that blow our minds. With technology, we already have AI assistants in travel customer service, VR travel available to everyone, webcams everywhere broadcasting places 24/7, etc. Travel will never be the same unless you decide to experience it without technology and the internet. Is it even possible?
By the way…
Have you seen the flight calendar which is embedded in the Euro Directions platform enabling our readers to use the smart tool for finding the cheapest dates for flights to and from any destination in the world? Are you surprised? It's very user-friendly and has an easy-to-use interface, so go ahead and find the cheapest date for your trip here.