We all have passions. While some of us love good food and drinks, others love taking pictures, but we all enjoy traveling. Human nature, constantly craving new emotions, can be fulfilled with new unknown places and exploring cultures and history. And we are talking about new locations that are less popular among tourists, those hidden gems that have so much to share. Try to walk away from the well-worn tourist trails, and you will see the sunsets without flashlights and noise, and you will discover new travel experiences for yourself.
Tourism involves experiencing new emotions with every new destination and positively impacting the places we visit. Why not make a contribution to sustainable development while we're at it? Keeping this direction in mind, we have created a list of the top 8 European travel destinations for 2022. Let's plan your next vacation together.
Tourism in Europe. What do you need to know?
Although the past two years have seen dramatic declines in tourist activity worldwide, the industry is slowly recovering, with a positive outlook. Top popular locations are recognized European cities and touristic sights. But at this time, we will leave most visited sites and take another route. 
Our next travel experience will explore new travel trails in Europe and understand why these names are set to be the top travel destinations in 2022.  
Playing an enormous role in the economy and society, tourism is one of the major industries in Europe. According to official statistics, tourism contributed more than 10% to the EU's GDP in 2019. It also provided jobs for about 22 million people.
As we move on to the list of European destinations in 2022, let's discuss the importance of planning your trip beforehand and what you need to know about traveling to European countries.
Skilled travelers already know the benefits of planning trips beforehand. It's about booking in advance, saving money on tickets during high season, planning every detail wisely, and ensuring everything goes the way you planned. With modern digital tools, you can book tickets and a hotel room, look through the sites to visit, and more. Ladies and gentlemen, fasten your seatbelts; we are taking off.
TOP 8 Trending destinations of Europe in 2022 
—
Malta
The island country, located in the central Mediterranean Sea, is a pearl of Europe with its exotic beaches and pure nature visited by over 2 million tourists every year. The islands still play a crucial role as an intersection of Europe, Africa, and the Middle East.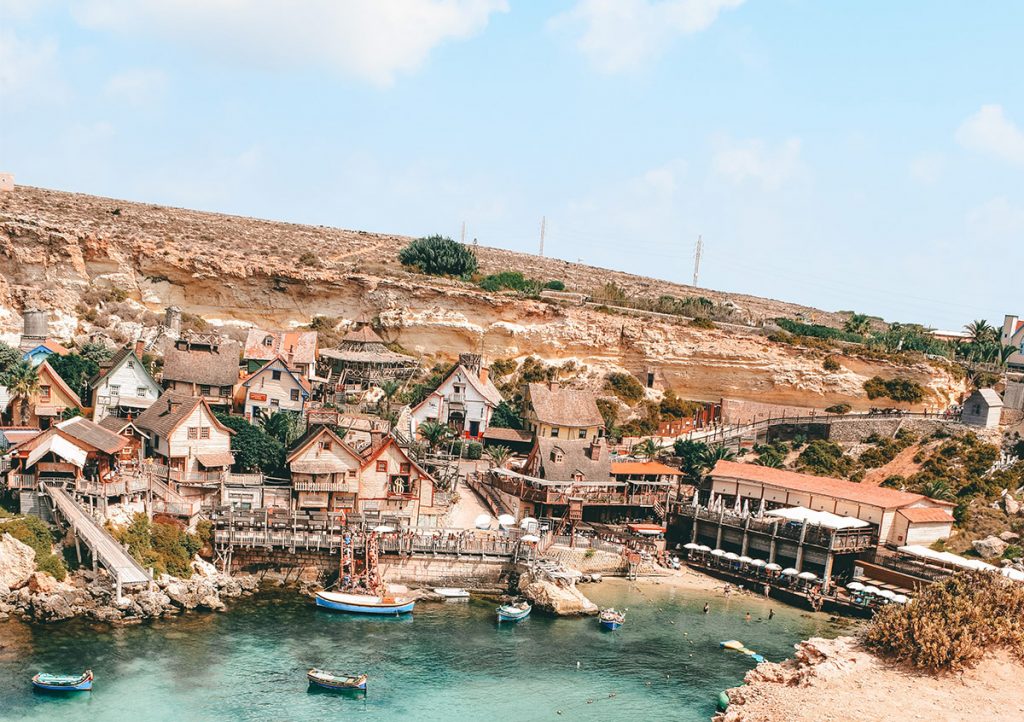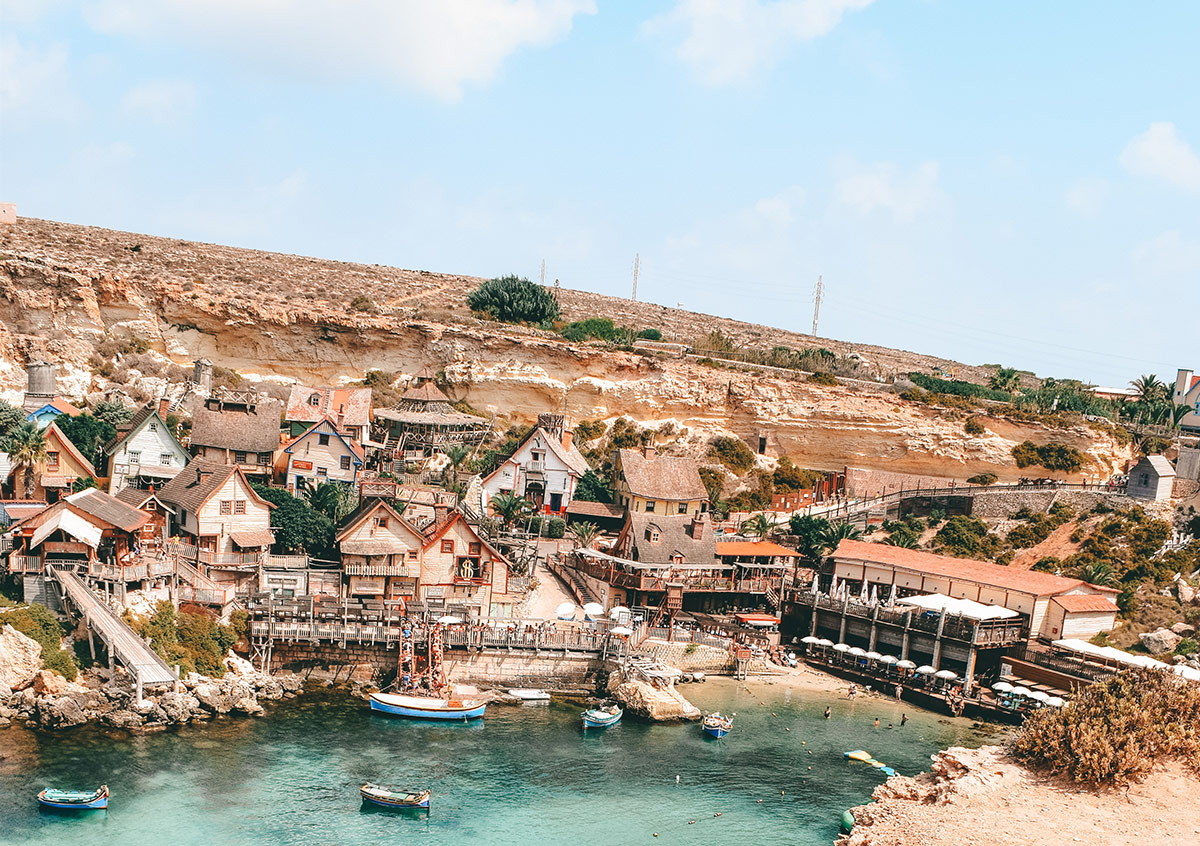 Historical Overview of Malta
The history, rich and varied, suffered from siege and colonization, influenced by Ancient Romans and Greeks, Normans, Arabs, French, British, and Sicilians, presents a magnificent mixture and layers of cultures. 
Since Neolithic times Malta has been inhabited, preserving temples and archeological proof of ancient civilizations. Moreover, scientists claim Maltese temples are older than the pyramids of Giza in Ancient Egypt. Today, Malta is the land of the oldest free-standing temples globally, UNESCO world heritage sites, sandy beaches, clear waters, traditional blended cuisine of Maltese, North Africa, and Sicily cultures, and simply a fantastic atmosphere of tranquility and harmony. 
Popular Sights to Visit in Malta
Surrounded by the deep waters of the Mediterranean Sea, Malta is a tiny island full of treasures and fascinating heritage. Start your trip to Malta, the capital Valletta, the modern and fancy restaurants and hotels that still keep the mood of aristocratic Europe with 16th-century urban planning. For a relaxing beach vacation and sunbathing, head straight to the Island of Gonzo with picture-perfect beaches. 
Are you a fan of Game of Thrones? If yes, then head to the Gate of Mdina, the entrance of King's Landing we have seen so often, Valletta Barrakka Gardens seen in the scenes of Red Keep, Mthaleb Cliffs view used for the Dothraki camp scenes, and many more places we admired for eight seasons.
Porto, Portugal
We are heading to Porto, Portugal, the second destination in your list of trending destinations for 2022. The second city of Portugal hosted by 1.6 million tourists annually is a worthy destination for its cultural attractions and Europe's oldest tourist destination with UNESCO World Heritage sites.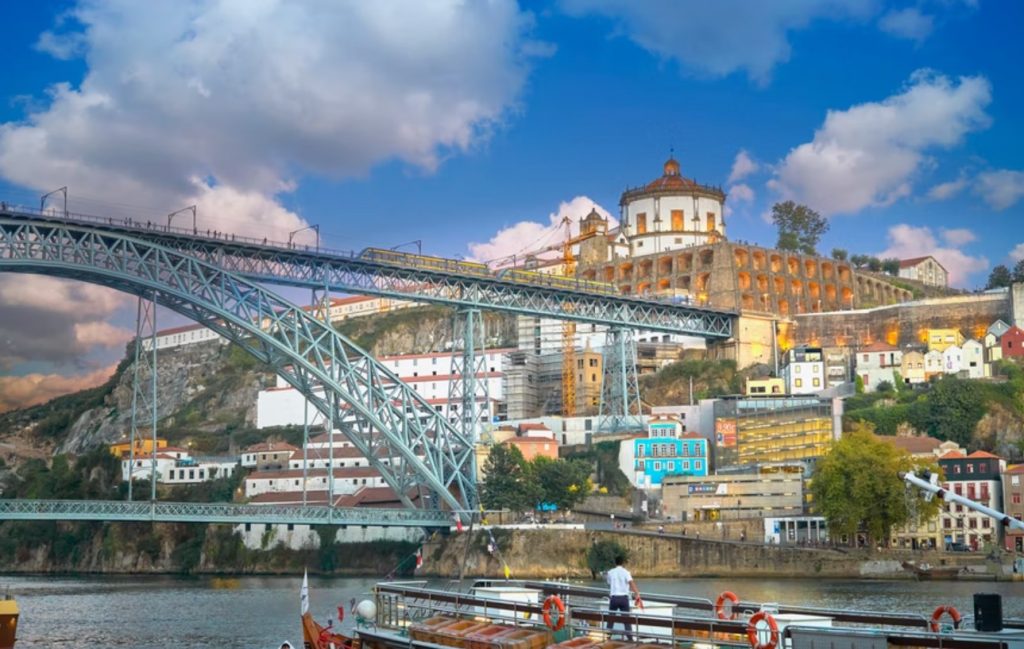 Historical Overview of Porto
Porto, previously Cale, was a Celtic hamlet before the Roman invasion and was renamed Portus Cale, later to Porto by Romans. Throughout its history, Porto has been a wine trading city and a center for exporting wine worldwide. 
Popular Sights to Visit in Porto
Unfolding along the river bank with Cais da Ribeira and the seashore, every corner reveals fascinating vistas and breathtaking esplanades. In Porto, there is a chance to bump into historical sights and surprise after surprise. 
Start exploring the city from the World Heritage Sites, Guimarães, Foz Côa, and the Douro Valley, the north gateways of Portugal. Your trip to Porto should be spiced up with the smell and taste of Port wine in the Douro valley, the best in Portugal and the region. 
Torre dos Clérigos, the most visible and impressive landmark of Porto, calls from afar with its darkness and mystery. The 18th-century granite tower is now a popular site in the city. 
Ghent, Belgium
The historical part of the city is described as the only place with so many unique sites per square meter. Lying at the junction of the Lys and Scheld rivers, Ghent is one of the oldest cities of Belgium. Visited by 1.3 million tourists annually, the city is worth being on the list of travel ideas 2022 for its unique architecture and the abundance of sights.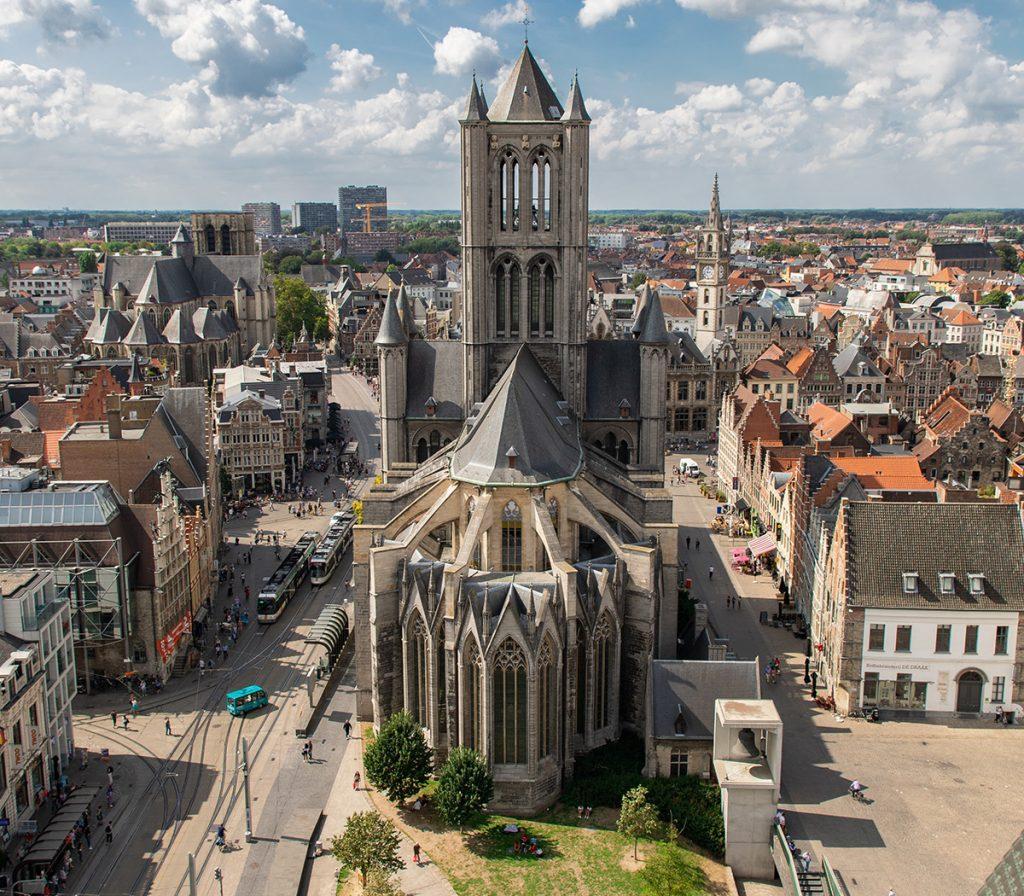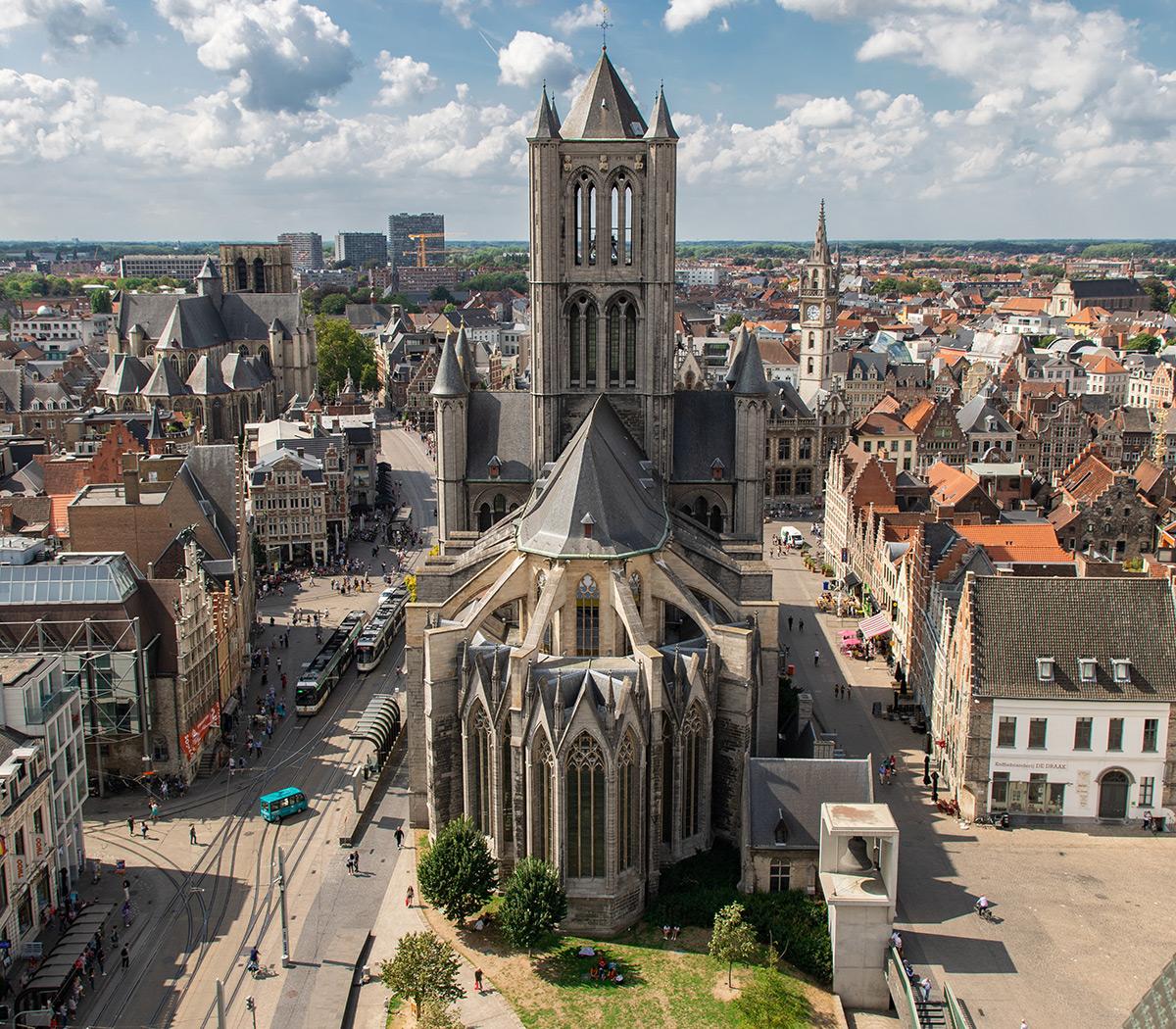 Historical Overview of Ghent
The region and the territory were settled since the Stone Age and continuously inhabited since Celtic and Roman times. In the Middle Ages, Ghent was a significant cloth manufacturing center of Europe that exported luxurious clothing all over the continent. With its medieval architecture and mood, Ghent is a vibrant city, quiet by day and mysterious at night.
Popular Sights to Visit in Ghent
Every street and corner of Ghent has a historical building, and it is absolutely impossible to describe them all in one chapter. The most impressive site to start from is Gravensteen, Castle of the Counts, 12th century. Must-visit architectural treasures are St Michael's Bridge (Sint-Michielshelling), St Bavo's Cathedral (Sint-Baafskathedraal), and St Bavo's Abbey (Sint-Baafsabdij), Ghent Belfry (Belfort), and others.
If you are lucky, you will take part in one of the colorful festivals of Ghent. You can also check the dates beforehand and plan your trip.
Yerevan, Armenia
The city, older than Rome and all the well-known places, still stands and welcomes guests. A pink city with a romantic name and character is young and at the same time old, with wrinkles of history imprinted on the landscape. As an interesting new direction in Europe, Yerevan has hosted 1,7 million tourists during the past few years. The trip to Armenia is about exciting moments and emotions, the taste of wine, and authentic brandy.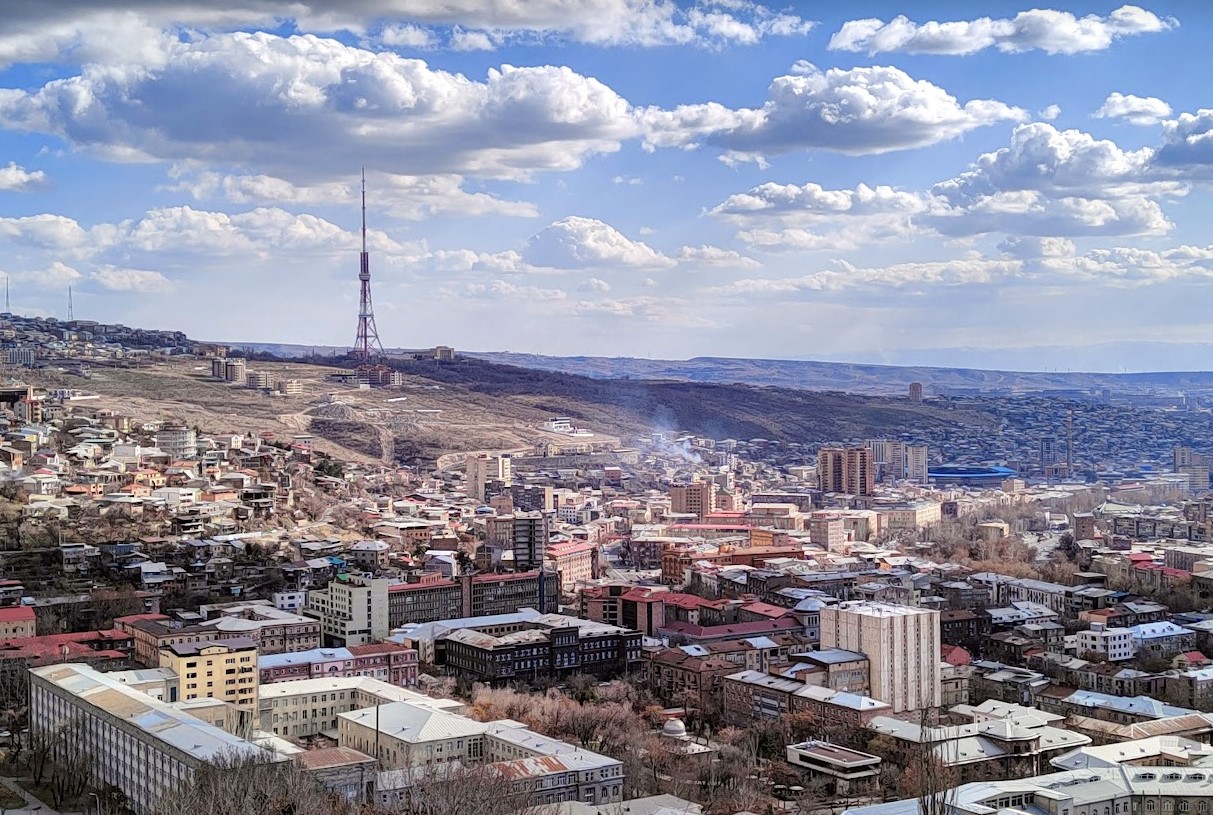 Historical Overview of Yerevan
Settled in 783 BC as a fortress of Erebuni, modern Yerevan still preserves the walls of the fortress as living evidence of the city's glorious history. Witnessing siege and storm, the city had been under the influence of Romans, Parthians, Arabs, Mongols, Turks, Persians, and Russians before it became the capital of Armenia and gained independence. 
Popular Sights to Visit in Yerevan
Climbing up the hillsides, the landscape of Yerevan is quite versatile, so is the climate and the mood. The city center is always busy and crowded with fancy cafes, restaurants, and shops. There are hidden gems like Cascade, white stone staircase-formed monument, the Opera House, little medieval churches, and the Republic Square with modern pink stone buildings. Take a walk about the city, and feel the hospitality of Yerevan and the residents.
Rhodes, Greece
More than one million guests visit Rhodes every year, and the destination is still considered least popular among tourists. Let's find out where to go next year and why Rhodes may become your favorite destination.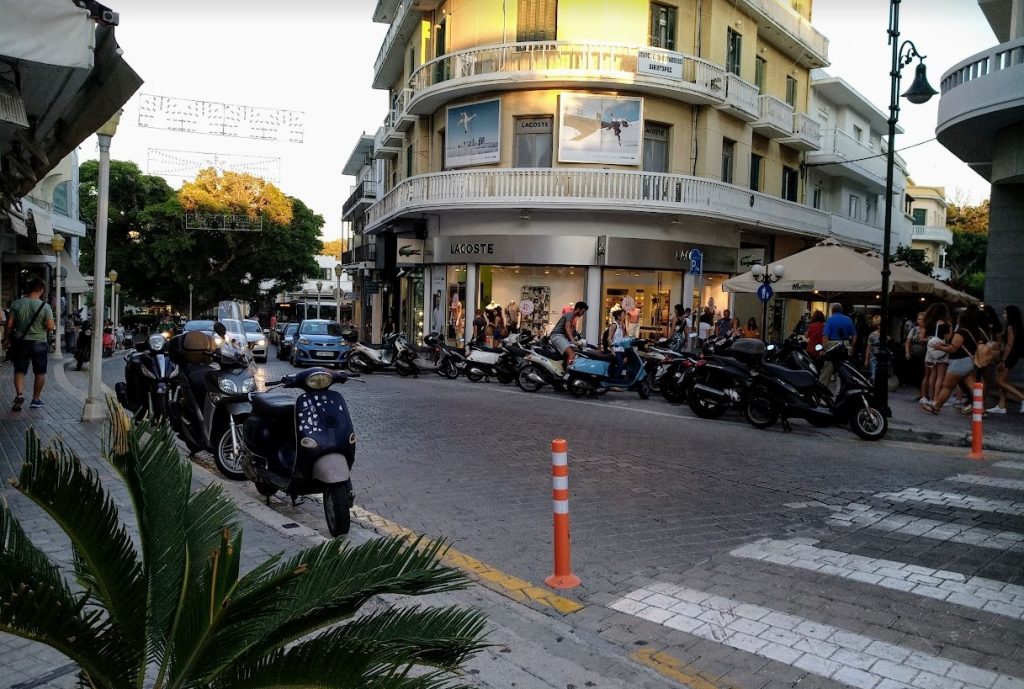 Historical Overview of Rhodes
The Greek Island, located in the Aegean Sea, has been inhabited since Neolithic times. The island's strategic position has turned into the target for invaders: Turks, Saracens, and Persians who changed Rhodes's face and history. 
Popular Sights to Visit in Rhodes
Almost like a small country, Rhodes has much to show you and make you fall in love with the architecture, beaches, and active life. Start your trip from the medieval city of Rhodes, the UNESCO World Heritage site with the largest preserved fortified town in Europe. Embrace the difference of eras by visiting the modern city of Mandraki. The most beautiful place on the island is Lindos, a lovely village with picture-perfect landscapes. 
Grab your camera and keep it charged because, at every corner, there is a fascinating scene to capture in Rhodes. 
Belgrade, Serbia
The trip to Serbia starts at Belgrade, the capital and the most beautiful city in the country. Located at the confluence of the Sava and Danube rivers, the city has a significant geopolitical role. With over 2 million annual tourists, the city and the country may become a famous touristic center in Europe.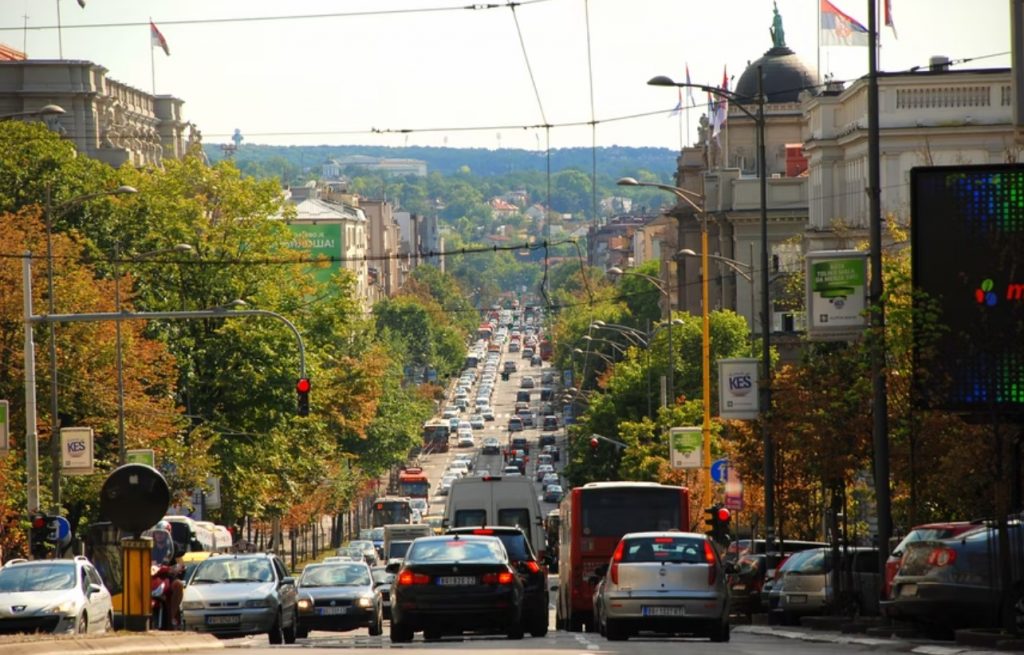 Historical Overview of Belgrade
The first settlements on the territory date back to 4000 BC when Vinča cultures stretched over the area. Belgrade was under Roman influence, then it became part of the Byzantine Empire as a strategic location. Being under constant attack, Belgrade had seen the Austrian invasion, Turks, and World Wars, and each era had its footprint on the history and the city landscape.
Popular Sights to Visit in Belgrade
Belgrade is a city of tangible history and beautiful architecture, the modern rhythm of the big city, and the tranquility of old Europe. Ensure to include the Knez Mihailova Street walk in your list, the visit to the church of Saint Sava, the small town of Zemun within the city, and the Belgrade Fortress, the main attraction of the city. 
Genoa, Italy
Italian romance may be embraced not only in Rome, Venice, and Florence. This is Genoa, a real and still a secret treasure to visit next year. Guesting over 1.9 million tourists, it is still considered a less-visited destination in Italy.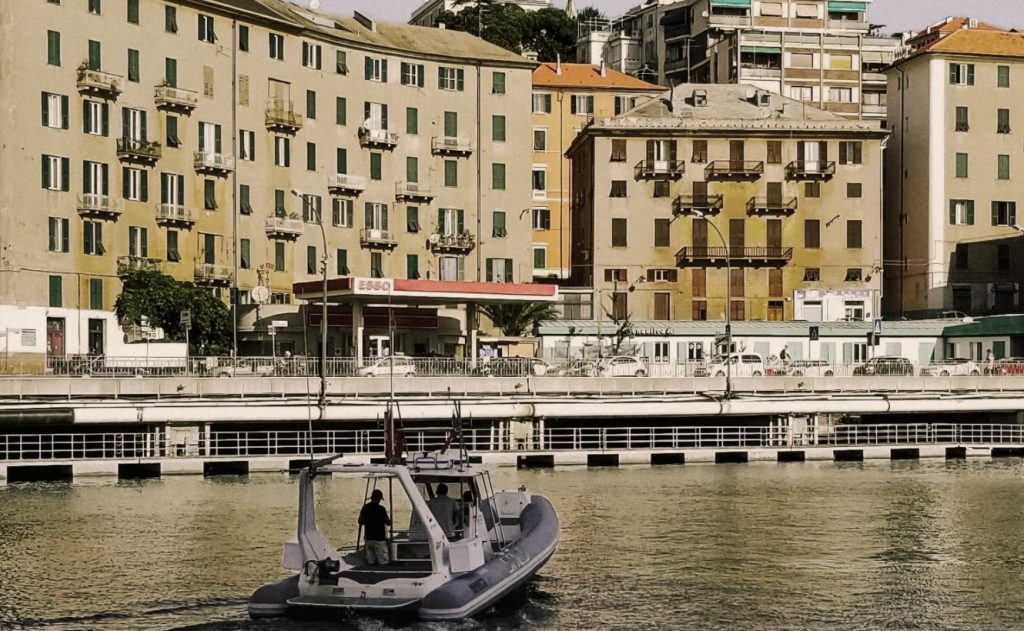 Historical Overview of Genoa
Genoa or Italian Genova is a Mediterranean seaport in northwestern Italy that was a military port during the Roman Empire and then became one of the central trading routes competing with Venice and French Marseille. 
Popular Sights to Visit in Genoa
Old noble palaces, steep streets and lanes of Porto Vecchio, Piazza de Ferrari, Piazza Matteotti, Via XX Settembre, and via Dante, the names that should be in your must-visit list. Don't forget to take a close look at the astonishing architecture of the San Lorenzo cathedral and take a harbor tour.
Bratislava, Slovakia
The trip to Slovakia is our last destination today, another location in Europe for an unforgettable experience. Every year almost 5 million visitors enjoy the hospitality of Bratislava, so let's take a brief tour of the city.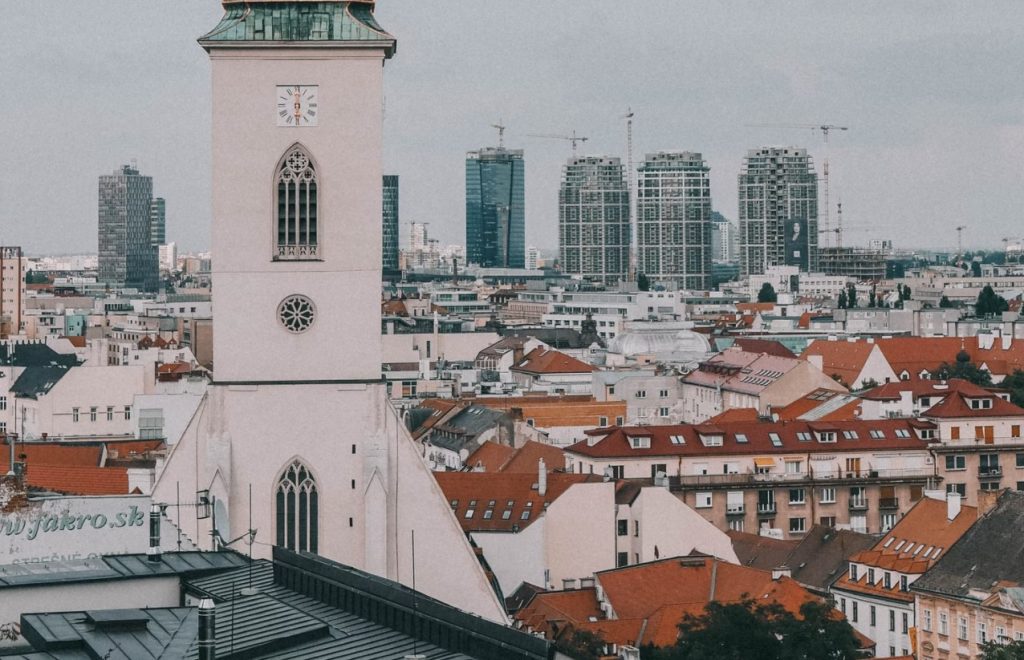 Historical Overview of Bratislava
The modern European metropolis was once a Roman military camp, the ruins of which are still preserved. Until 1918 the city was a resort of Austria-Hungary called Pressburg. In 1919 it became part of the Czechoslovak Republic and witnessed long years of communist rule. After the split of Czechoslovakia, Bratislava became the capital of Slovakia and started a new era as a unique travel destination.
Popular Sights to Visit in Bratislava
One of the most impressive sites in Bratislava is Devin Castle, one of the oldest castles ruined by Napoleon's troops. Take a walk about the city to visit Bratislava Castle, St. Martin's Cathedral, Primate's Palace, and more.
Epilogue
The perfect timing, the right book for the trip, and you're ready for new emotions. Discover the world, be open to new beginnings, and leave a lasting impression. And remember, you choose the colors you live by, so why not choose vibrant ones?