Use our Euro flight search calendar to find the best travel dates for your trip to Goa, India. Our advanced search platform and itinerary planning tool enable you to explore various flight options each month and compare prices from different online booking platforms. This way, you can easily secure the most cost-effective airfare for your journey.
With Euro Directions smart flight search service, you can:
Compare all airlines, booking systems, and travel agencies
Find the best deals for your destination
No need to search on several websites
We compare all flight tickets in one place
Flights to Goa
Goa flights calendar
Here you can browse the low-cost flight calendar to discover the optimal dates for flights to Goa, India. With the flight search calendar, you can quickly compare all prices provided by reservation platforms, travel agencies, and airlines for direct and transit flights to Goa.
How to use cheap flights calendar
Select your location from the top left side of the calendar
See the cheapest price for each month for the flight from your location
Click on the month window to see the exact date of the cheapest flight
You can click on the date window to see the flight details
Click on the flight details button to see full terms of the flight or book the air ticket
You can use the setting on the top left side of the calendar to change the type of flight (one-way or two-way)
8 things to try in Goa
Beaches – Goa is known for its picturesque beaches. Some popular ones include Baga Beach, Calangute Beach, and Anjuna Beach.
Water Sports – Goa is an excellent place to try water sports such as parasailing, jet skiing, and scuba diving.
Forts – The state of Goa has a rich history, and there are several forts that you can visit, such as Fort Aguada and Chapora Fort.
Spice Plantations – Goa is home to several spice plantations where you can learn about the spices grown in the region and taste the local cuisine.
Yoga and Meditation – There are several retreats and centers in Goa that offer yoga and meditation classes, making it an ideal place for relaxation and rejuvenation.
Nightlife – Goa has an active nightlife, with plenty of bars and clubs where you can enjoy live music, dance, and party.
Seafood – Goa is famous for its seafood, and you must try some of the local dishes such as fish curry, prawn vindaloo, and Goan fish fry.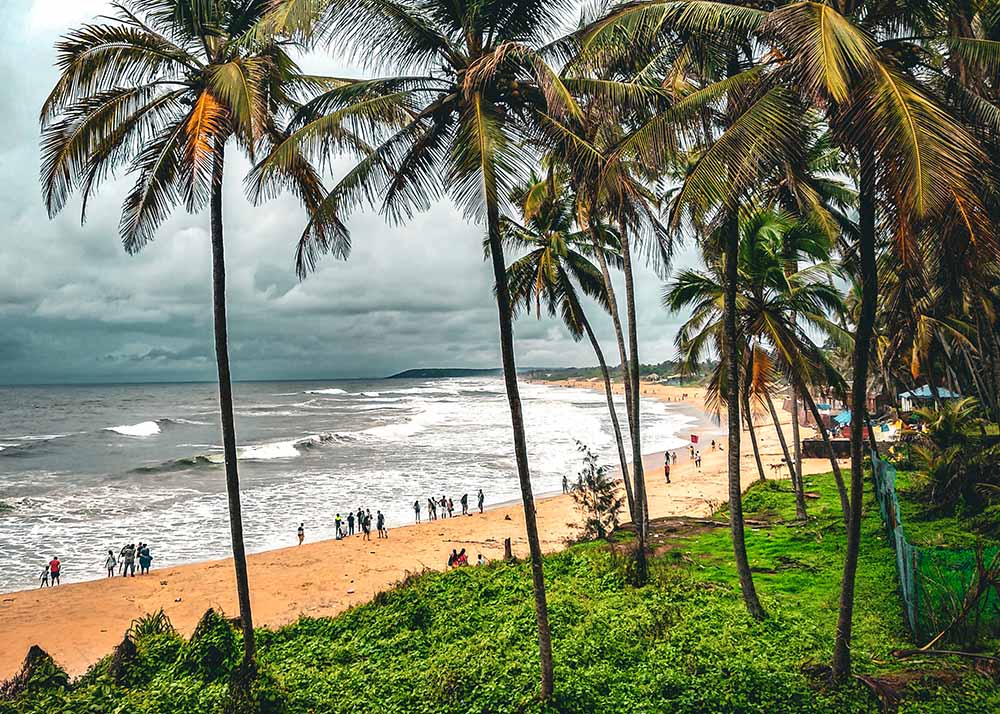 Feni – Feni is a local alcoholic beverage made from cashew or coconut, and it is a must-try when in Goa. It is usually served with some local snacks.
Best beaches in Goa
—